The Doping Panel Is All But Dead, Long Live The Independent Integrity Unit – New FINA Boss Al-Musallam Also Wants Loophole That Let Sun Yang Keep 2019 Golds Plugged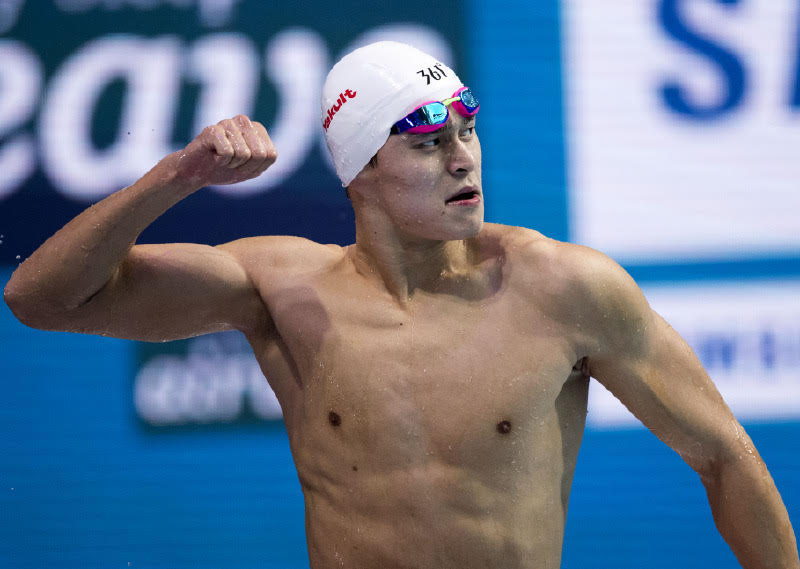 FINA will have an Independent Integrity Unit of the kind World Athletics has handed anti-doping and other investigations over to since 2017, the new president of the international regulator for swimming and aquatics Husain Al-Musallam, has pledged.
The day of the in-house Doping Panel is all but dead after the Sun Yang* case brought to light by this author and The Sunday Times in London in January 2019 exposed the weaknesses of a system lacking independence from a then director of FINA who Sun Yang referred to as "like a grandfather to me." after Cornel Marculescu hugged him on the pool deck at the Rio 2016 Olympics as Sun emerged from claiming gold in the 200m freestyle.
Since World Athletics committed to an integrity unit on the way to establishing its new system in 2017, this author and others have campaign for FINA to follow the example. Now, it looks set to happen.
In an exclusive report that forms part of the Australian Telegraph's investigation into past FINA misdemeanour and related matters, Julian Linden spoke to Al-Musallam and came away with a heartening pledge:
In the depth of detail, much of it yet to emerge on the way to an Integrity Unit being established, Al-Musallam revealed that FINA has begun drafting plans to close the loophole that allowed Sun Yang* to keep the two gold medals he received at the 2019 world championship when he should have already been banned from the event.
It was January 2019 when this author and the Sunday Times broke the story of a secret FINA report into Sun Yang's clash with three young Chinese anti-doping officials outside his home in September 2018. The article prompted the World Anti-Doping Agency (WADA) to appeal the case to the Court of Arbitration for Sport.
After three judicial processes, one by FINA and two at the CAS, Sun Yang was handed a suspension of four years and three months, reduced from eight years on grounds that some have criticised as too lenient in the fight for clean sport.
The Chinese freestyler was allowed to race at 2019 World titles while his case was pending because of the decision of the FINA Doping Panel to issue him with a series of severe warnings while letting him go free. WADA believed a stronger penalty was called for.
FINA's handling of the case was heavily criticised by the CAS. Now, Al Musallam wants to ensure that situation never happens again and reveals to the Telegraph that FINA is finally prepared to hand over the investigation of doping issues to a fully independent integrity unit. He said:
"We need to modernise our doping strategy. I am expecting that the reform committee will make this recommendation for an independent integrity unit for doping and I will support this."
The Need For An Independent Integrity Unit
FINA had argued that its existing Doping Panel was already independent but in 2016 half of the Doping Review Board at FINA, a body of medical experts, including the chairman, resigned in protest at FINA's decision not to accept their recommendations over the participation of Russian swimmers who competed at the 2016 Rio Olympics.
The evidence to back the medical experts in conclusions derived from the WADA investigation into the Russian doping crisis was overwhelming but politics intervened.
Now, Al-Musallam, 61, is sticking to his word, ahead of the deeds on which his words will be judged, and pledge to clean up and reform FINA into an organisation fit for the age and carrying out its core purpose: serving the key assets, athletes, first and foremost.
Al-Musallam's latest pledges follow an investigation by The Sunday Telegraph that lifted the lid on FINA's governance problems and raised serious questions about past leaders. He told the paper: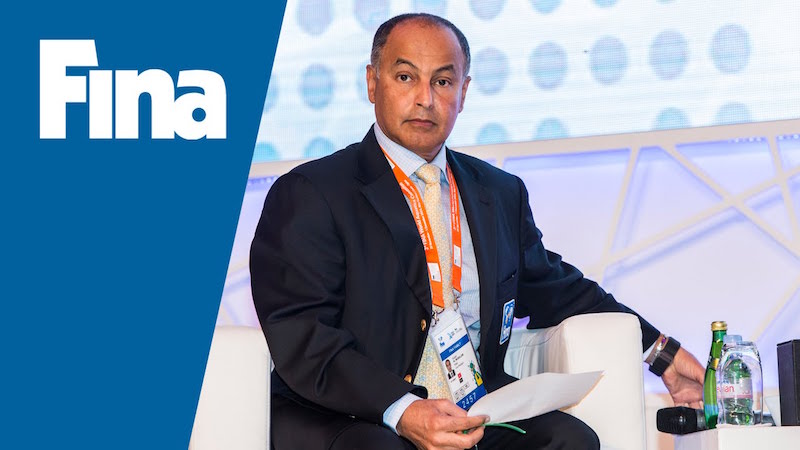 "It is not enough to have good athletes and good coaches and good officials at the swimming pool. Without a good governing body, the whole thing will collapse, so this is the time that we need to come together and talk to each other. We need to create a good environment where we work together under the same roof and there is transparency for everyone."
Among other pledges are an end to lucrative per diems and perks that are out of step with prevailing culture and standards of governance and sit ill with the vast majority of athletes, coaches and home programs struggling to make ends meet, particularly after the challenges of the pandemic.
There will be more say and votes for athletes in FINA's governance, too, says Al-Musallam, while the "man's world" of FINA commissions and committees isn also about to be reformed with measures to make the regulator more inclusive and bring more women leaders on board.
US lawyer Brent Nowicki will be Al-Musallam's right-hand man in rolling out the reforms, beyond the work of reform committees, some of which have already been formed and had members appointed to them.
As Julian Linden at the Telegraph notes: "Nowicki's appointment is perhaps the clearest sign that FINA might be serious about reforming as the American is highly respected in the sports world, having served as the head of the CAS Anti-Doping Division at the last two Olympics."
Says Al-Musallam: "I believe that he is a man for the future and he can do the work for the future first. He's young and we need young ideas. We need to modernise and he is a man of integrity so believe that we will see a lot of changes over the next few years."