The Athlete-Coach Partnership from a Coach and Psychologist Perspective – By Bill Sweetenham and Dr Bruce Lawrie (2021)
The Athlete-Coach Partnership is one of the most significant outcome-influencing aspects of – if not the key to – performance sport, one that can impact an athlete's life long after racing days are done, for better or for worse.
Coach and sports leadership oracle Bill Sweetenham teamed up with leading psychologist Dr. Bruce Lawrie to delve deeper into one of the critical fields in sport. The paper below is what came out of them putting their heads together.
The subject of the athlete-coach partnership is not new, though deeper understanding is fairly rare in a world where many find the alchemy, without explanation, at the heart of Chariots of Fire and many similar stories down the decades is enough.
What is notable about the Sweetenham-Lawrie paper is its original and groundbreaking nature: it does not lean on prior research or any other like developmental model on the psychology side of the coin, while the Australian coach's experiences at the coal-face of athlete-mentor engagement are equally unique.
The result of a constructive psychologist-coach partnership, the work also confirms that the two professions can work well together – especially when such partnerships are founded on mutual respect – to the benefit and advantage of the athlete.
The work brings perspective not just from the psychologist and the coach with the athlete in mind but from the coach with coaches in mind. During his time in Britain as performance director, Sweetenham made clear that one of his key roles was to coach coaches, with the athlete in mind. He had a series of rules, including some red lines in the sand. They included:
Never turn your back to the pool.
Never use your phone or a laptop while on poolside.
Keep conversation brief, to the point: if a conversation was important beyond the moment, then keep it for a moment before or after a training session.
No drinking coffee on the deck.
In other words, he expected coaches to be 100% engaged with the athlete, the thing unfolding in the pool, the nuance of all that moved and how that fit into the overall gain or otherwise of the athlete in partnership with the coach. Each session was followed by a coach get-together in which Sweetenham would challenge one coach to tell the rest all about his or her take on the session just undertaken. He would then provide a view, including alternative ways of thinking and engaging.
The following forms a part of a bigger body of work on the Athlete-Coach Partnership:
The Athlete-Coach Partnership
by Bill Sweetenham and Dr Bruce Lawrie 2021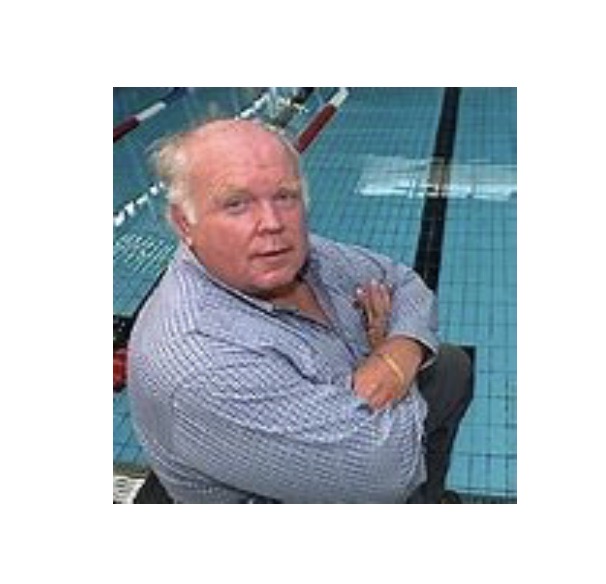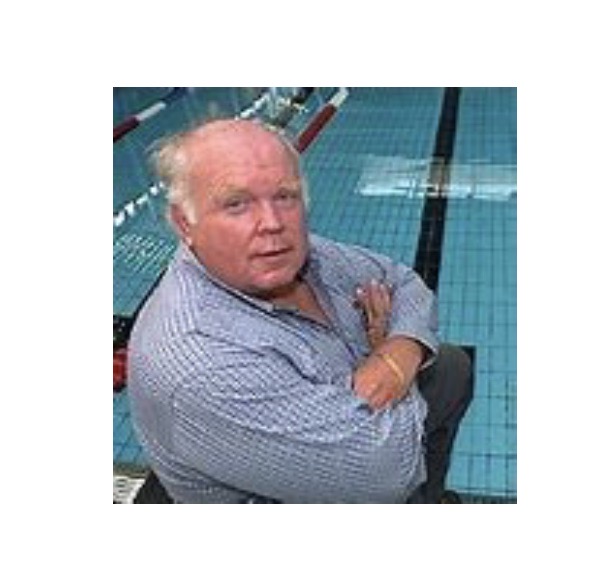 Introduction: This article discusses the significance of the athlete-coach partnership, viewed by many as the key to sporting success. By taking a developmental perspective, the authors, both leaders in their respective fields, illustrate how the athlete-coach partnership, an area with little attention in the coaching literature, changes throughout an athletes' sporting career.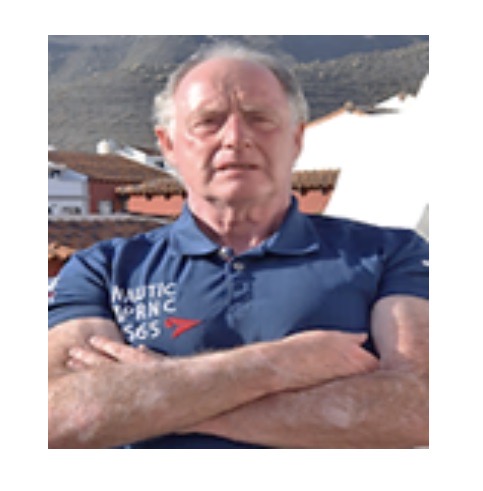 Dr Lawrie presents the psychological characteristics of the athlete-coach partnership. Bill describes the athlete-coach partnership from a coach's perspective.
The authors hope that the views presented in this article will stimulate discussion and further research in this vital area.
Definition: Successful athlete-coach partnerships are characterised by a common bond, based on trust, respect, mutual understanding, effective communication, reciprocal availability, joint interests, sharing of words, thoughts, beliefs, emotions, actions, and energy, and directed towards attaining agreed goals such as Olympic Gold.
Factors that Influence the Athlete-Coach Partnership: The athlete and coach spend considerable time together, often 4 hours plus daily, six/seven days a week, over many years. They share psychological, physical, emotional and performance-related experiences that influence their sporting and personal lives. These shared experiences should promote the establishment of the athlete-coach partnership and reinforce its development over time.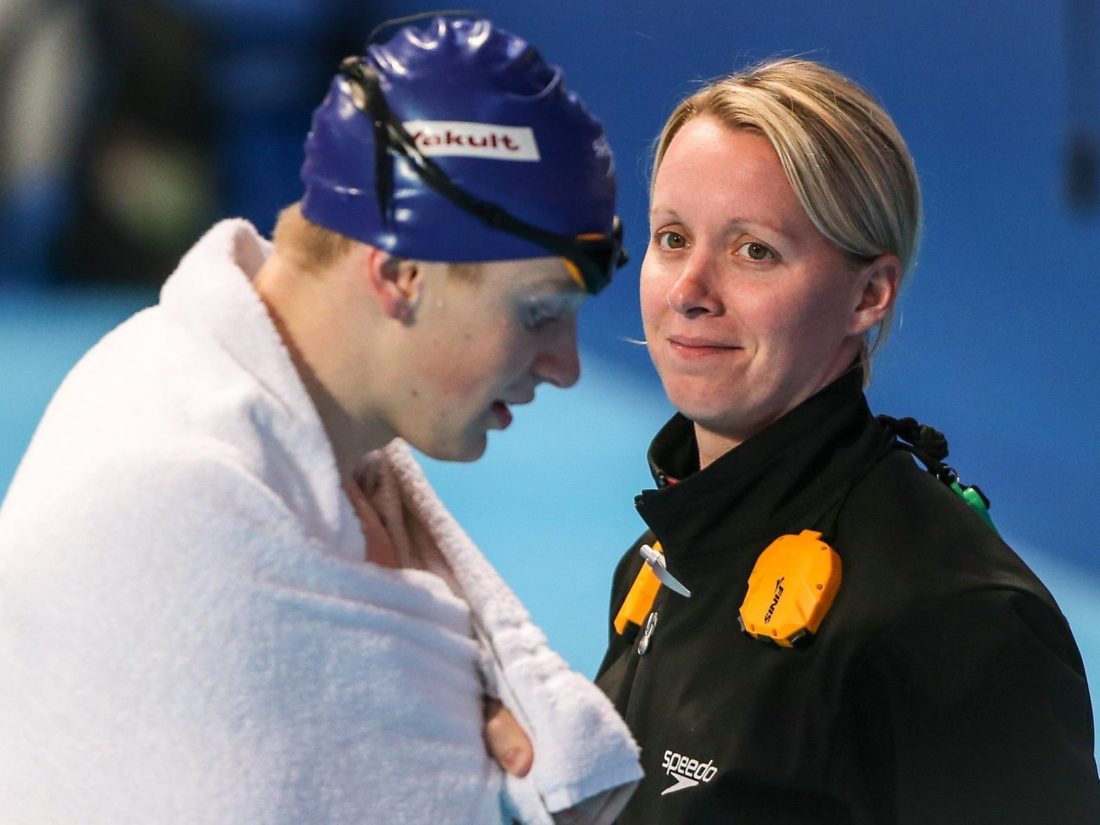 Benefits of an Athlete-Coach Partnership: Positive athlete-coach partnerships support the athlete's physical, psychological, professional and academic development. A successful partnership will enhance the attainment of sport and life goals, help develop focus, concentration, learning, emotional development, thought management, reinforce confidence, determination, autonomy, self-control, resilience, social competence, and coping with sport and life challenges.
When supporting the athlete, the coaching team plans and delivers outcomes that recognise and optimise the individual athlete's unique genetic makeup and skill-set. Therefore, the coaching team must continuously work to gain the experience and knowledge required to promote each athlete's optimal performance as they progress through their sporting journey.
Athlete-coach partnerships also significantly impact the coach's performance, cognitive, intellectual, emotional, social and life skills. This process ultimately enhances the coach's path toward self-actualisation.
Although positive athlete-coach partnerships develop athletes and coaches from a performance and broader life context, interpersonal challenges may arise, as stress can trigger differences of opinion. Still, a strong athlete-coach partnership helps them negotiate "bumps" on the path toward goal attainment.
Other Factors that Influence the Athlete-Coach Partnership: The athlete-coach partnership is reinforced by behavioural contagion. The athlete-coach partnership is a powerful process based on imitation, where one person's behaviour is copied by another when they repeat each other's moods, emotions, and actions.
Constructive athlete-coach interaction supports the development and maintenance of reciprocal communication and promotes dyadic coping. Understood as both the athlete and coach's combined effort when they experience shared challenges- including joint assessment of situations, opinion sharing, identifying, agreeing and reinforcing the implementation of forward planning, and supporting reactions.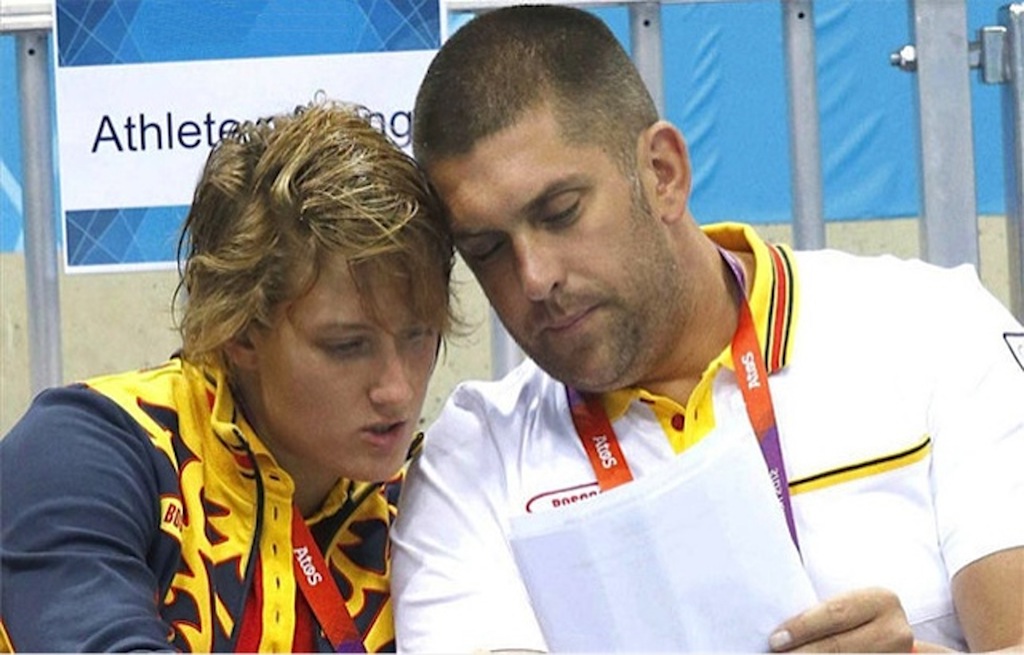 Mutual understanding and learning influences how athletes and coaches feel, think and behave; and shape how they distribute their psychological and physical energies to pursue shared goals—ensuring that "enlightenment precedes entitlement" for all athletes and members ofthe support team.
Effective athlete-coach partnerships also produce a powerful synergy with a strong, mutual commitment. A positive athlete-coach partnership achieves significantly more effective results over an extended period than what they can do individually. Where 1 + 1 = much more than 2!
The athlete-coach partnership is a powerful shaper of emotions, thoughts and behaviours, that significantly enhance the development of ultimate physical and psychological performances, and sporting success. Effective athlete-coach partnerships also stimulate the learning of transferable skills, such as team-working, determination and resilience, that support their functioning within education and work environments, interpersonal relationships, and managing life-related challenges.
The Athlete-Coach Partnership a Dynamic Structure that Develops Over Time
Six Potential Developmental Phases: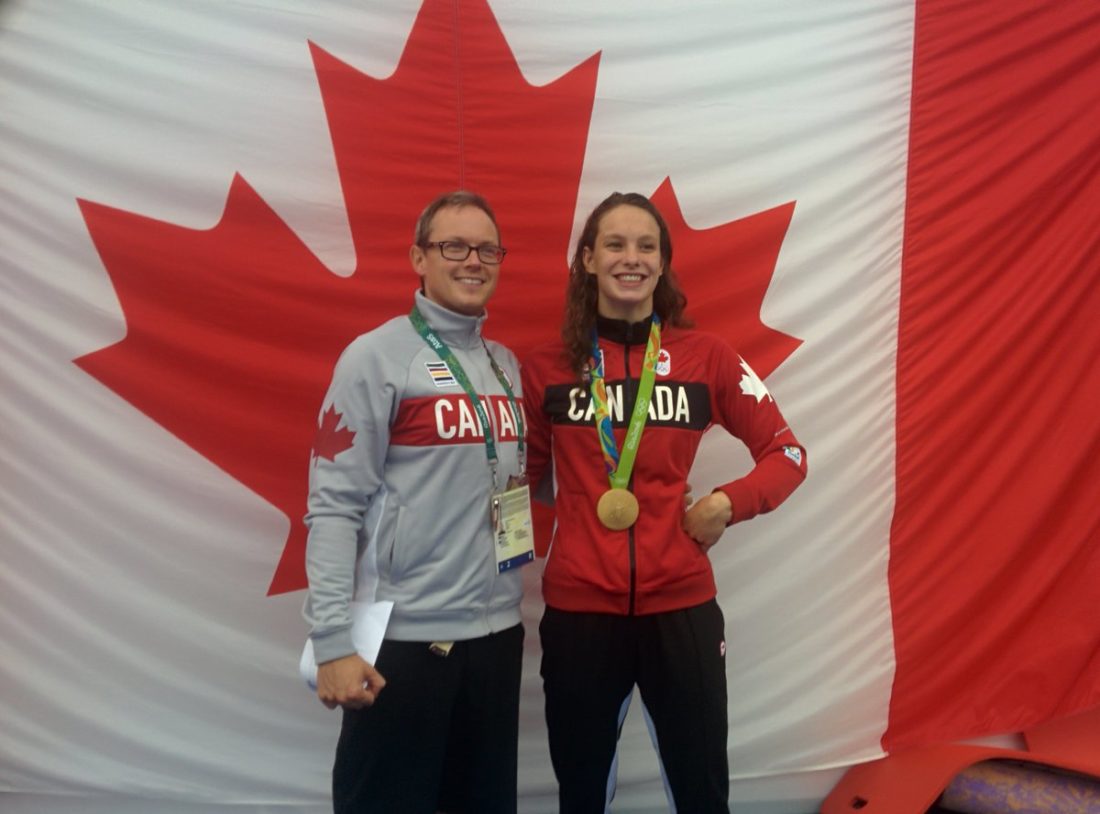 Connecting
Athlete-Coach Partnership In Action
Pinnacle
Reflection
Resume
Life After Sport
1. Connecting – The Shared Venture Commences:
Athlete and coach meet and get acquainted. When they first meet, a predictable reservation exists that tends to reduce when they gradually learn each other's communication styles, identify and agree on joint performance expectations, training schedules and specific goals. A foundation of mutual commitment and trust is laid, supporting and further developing a positive athlete-coach partnership and maximising their individual and joint potential. This path involves reaching a shared understanding of the athlete's goals and targets—the commitment of every stakeholder – athlete, coach, staff, and parents. Each person should identify and be accountable for specific benefits to the team and the partnership.
The Coaches Perspective:
The age group athlete and development coach must establish and share their future vision with staff, stakeholders, athletes and parents. In this way, they can comprehend and support the coach's vision for the program, appreciate each individual's developmental pathway, and understand how they fit into the team concept. Acceptance and understanding of the shared vision ensure that each person feels appreciated, respected and valued as an integral part of the big picture. At this stage, the athlete continues to get to know and understand the coach and coaching staff. In contrast, the coach and coaching staff might find it challenging initially to fully comprehend the athlete's goals and purpose within the bigger picture.
Communication is key to evaluating and optimising individual performances within the performance team context. For instance, divisions may exist regarding participation growth, competition principles and protocols. Participation [training-competition] does not, in itself, always ensure progression in high performance. Inexperienced coaches and sports science staff often incorrectly assume that increased participation [training longer] automatically results in improved competitive outcomes.
We must also develop athlete participation and competitiveness. By reinforcing the performance pathway, and systematically educating the younger athlete (and their parents) on the value of being competitive and appreciating how the alignment of the two central pathways – participation and competition – complement and reinforce the athlete's performance.
Frequency of exposure to optimal conditions in competition preparation is the key to skill perfection. That maxim applies to the physical, emotional, and mental values learned at an early age under the teacher, coach, and support staff's guidance.
Communication is key to evaluating and optimising individual performances within the performance team context, such as participation growth, competition principles and protocols.
With very few exceptions, coaches develop by experiencing two protocols of improvement and achievement. Many coaches come through the system of coach development from a history of a committed, hard-working, athletic talent with unfinished business in their sporting career, myself included. This journey is all about "experience-based knowledge" – an extension of an experienced-based understanding of their sporting and competitive careers.
There is unequivocal evidence that higher-achieving athletes struggle significantly to become a winning and productive coach. While the slightly less talented, still, hard-working talent understands the advantages of commitment and a dedicated work ethic without the results and equivalent benefits. These athletes have a massive advantage in becoming outstanding coaches via their experience and knowledge.
As per my experience with international winning coaches, I commend the following eminent coaches: Melanie Marshall, James Gibson, Janelle Pallister (Elford), Ron McKeon, Fred Vergnoux, Dave McNulty, Sean Kelly, Kevin Renshaw, Michael Bohl, Adam Baker, Russ Barber, Shelly Camy, Scott Talbot, Monique Williams (Rodahl), Rohan Taylor, Bill Pilczuk and David Bowe. However, it is noteworthy that there was a 5-to-6-year educational period between the culmination of their competitive careers' and addressing their lack of education-based experience. Although many other coaches perform very well in their role, these are outstanding examples of coaches who developed from experienced-based knowledge.
The next tier of winning coaches are initially the product of knowledge-based experience and expertise-based coaches – who then gain experience. The coach gains experience-based expertise in advance of knowledge-based expertise. There is no right or wrong answer here, just the importance of varied development stream and learning process.
Many of the world's best coaches have developed winning strategies from either stream. Ben Titley (GB, CAN) is probably one of most high-calibre coaches I have influenced in speed swimming regarding knowledge-based experience. With guidance, Ben became arguably the foremost sprint and speed coach in world swimming. The Reese brothers, Eddie and Randy, (USA) fit this mantra of excellence in coaching and training talented and non-talented talented athletes. Lawrie Lawrence (AUS) also serves these exemplary standards.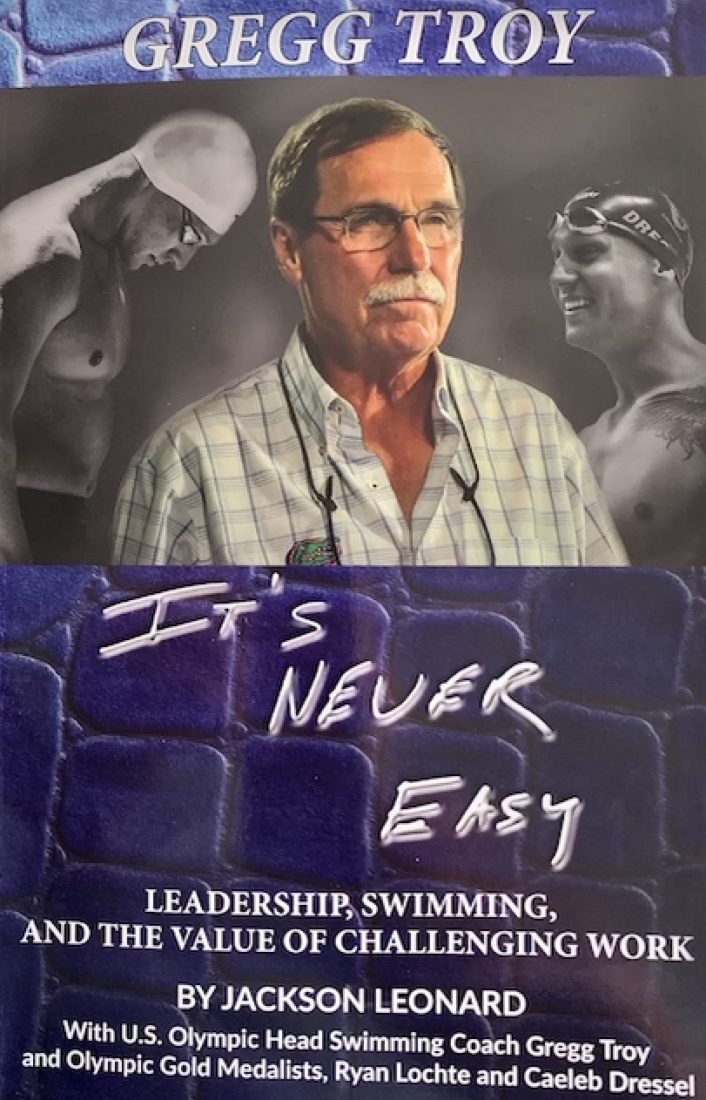 The coaching team's experience and expertise in incorporating experience-based knowledge and/or knowledge-based experience are evident when the talented coach possesses both qualities.
Although too few have a capability and capacity for excellence, Gregg Troy (USA) is a prime example of an expert coach who meets these standards.
Participation does not always ensure high-performance growth. It is a mistaken view often held by inexperienced coaches and sports science staff who incorrectly assume that increased participation [training longer] automatically results in improved competitive outcomes.
2. Athlete-Coach Partnership In Action – Advancing a Shared Venture:
Athlete and coach actively refine their partnership roles. Collectively they monitor psychological and physical goals, and performance schedules, identify pertinent challenges, agree on positive adaptations, and enhance the goal attainment process. This "trial and error" approach promotes communication, understanding, partnered coping, mutual trust, and further reinforces the athlete-coach bond. Validates their capacity to identify and adapt to performance and life-challenges, develop resilience, enhance wellbeing, strengthen competence, and builds confidence in the athlete-coach partnership.
Coaches need to recognise that athletes will vary in their cognitive and physical development, and consider this factor when designing programmes shaped to meet the athlete's unique developmental status.
The Coaches Perspective:
The coach-athlete partnership is essential to achieving optimal long-term outcomes – in advance of potential. During my early swimming teaching years, my first significant partnership occurred in a remote country town, Mount Isa, Queensland, Australia. Jim Rafter, Chief Accountant at Mount Isa Mines Limited and President of Mount Isa Swimming Club where I worked as a volunteer teacher and coach, arranged for me to coach and teach at the newly built swimming pool at St. Kierens College, Mount Isa. Jim also helped build my swim school in the backyard of my parents' home. I remain very thankful to Jim Rafter for helping me gain a great start in life.
The first lesson I conducted as part of the newly formed school program was to teach young people how to swim. I asked the group who could and could not swim, the result being about 50/50. In the group who said they could swim, was a young lad of around six years, Anthony Byrne, who excitedly declared that he could swim. After questioning him, I asked him to show the group how he could swim. Anthony launched himself off the side of the pool and proceeded to drown. I jumped in fully clothed to save him. Once he reached the pool edge, I queried him about being able to swim. His response was "I can, I can – just not yet!"
Eventually, Anthony established a training partnership (pairing) with the incredible Stephen Holland (AUS), multiple world recorder and world champion. He and Stephen remain great friends. Today, Anthony lives in the USA and remains a great friend of mine; he calls me often to see how things are going, and maintains his interest in swimming by coaching part-time.
Coaches Observe What Athletes Cannot – Athletes Feel and Understand What the Coach Cannot!
That is the authentic partnership between athlete and coach. I have often said that I will never be the athlete's best friend while coaching them, but I will always be their very best and strongest supporter through both challenging and great times. I went to considerable lengths during my entire career to help athletes understand this concept; consequently, most of the individual athletes I coached remain great friends.
According to Martin Roberts (AUS), one of my great swimmers, "the only time I felt that Bill was my best friend was the day I concluded my competition career". Martin (like most swimmers I coached) is one of my very best friends due to a shared vision. These coaching/athlete partnerships develop through a commitment toward equal responsibility and accountability governed by an accurate and shared vision.
3. Pinnacle – The Athlete-Coach Partnership Faces its Ultimate Sport Goal:
The ultimate sports goal is the goal that the athlete-coach partnership prioritises above all other goals. They devote significant time and energy striving to accomplish this goal, signifying optimal human performance and defining sporting success.
For the 50-meter male freestyle sprinter, this goal represents a sub 21.0 seconds to attain Olympic Gold. The culmination of years striving for performance success and directing body and mind toward achieving their ultimate goal comes down to a brief, yet significant moment in time – that can define and shape their future!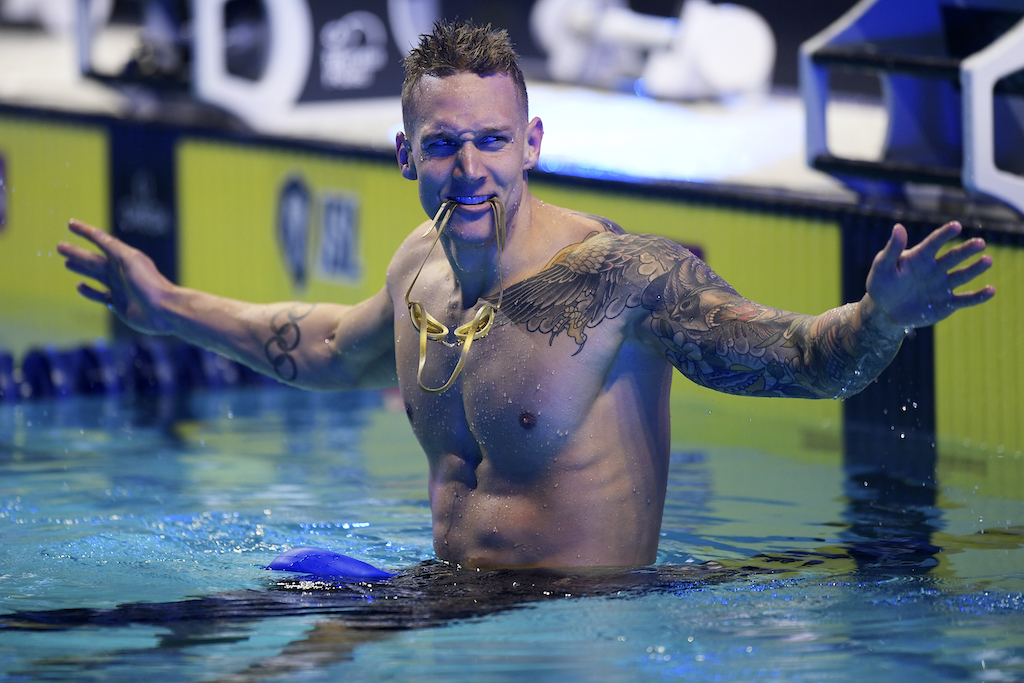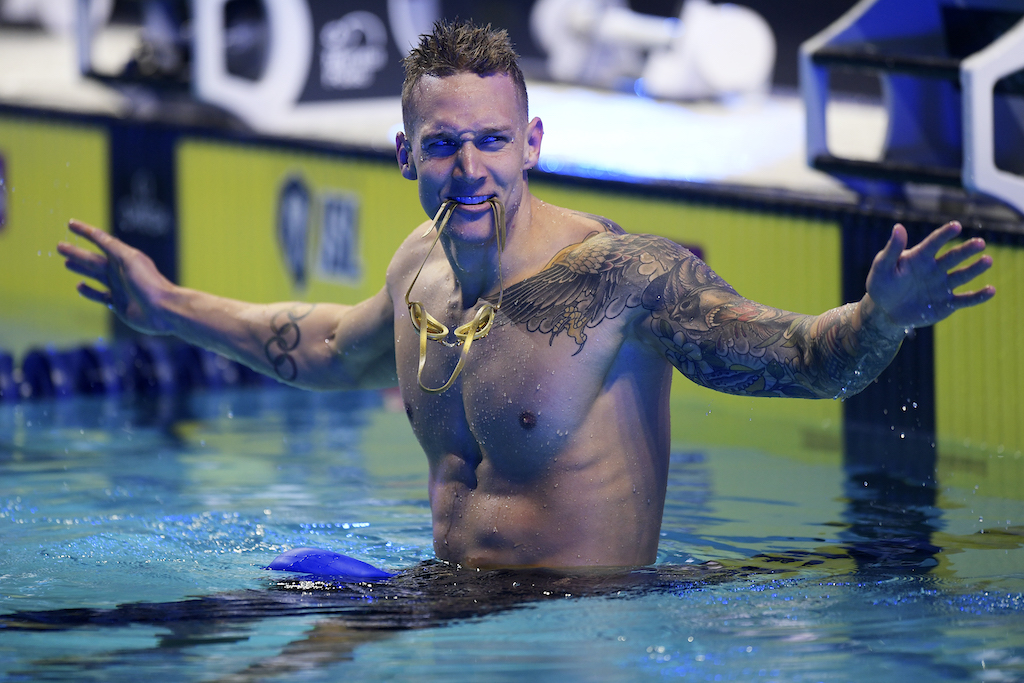 Success, Olympic Gold attainment, can bring a fantastic sense of achievement, delight, joy, intense happiness, and inner peace. Creating a mental space that allows both athletes and coaches to reflect on a worthwhile journey culminating in ultimate sporting success is time well spent!
Failure to win Olympic Gold can trigger an array of negative perceptions within the athlete-coach partnership, including sadness, anger, frustration, sorrow, failure, confusion, and significant emotional pain. Consequently, both athlete and coach can experience an overwhelming 'shock to the system', that triggers a mental and physical void, feelings of despair, emptiness, and loneliness.
Irrespective of the actual performance result [success, or failure] when considering the effectiveness of their efforts, the athlete-coach partnership enters the Reflection Stage.
The Coaches Perspective:
I continue to ask "is it quality in life attempting to produce excellence in performance or is it attempting success and winning in sport to influence and produce quality in life?" Once again, I prefer the former in preference to the latter. I have found that athletes with these significant attributes commence their life journey and sport with a distinct and considerable advantage emotionally and mentally. In parallel with considering the opposition and competition's heart and mind, understanding an athlete's heart and mind is a winning formula for the coach. The question supports this philosophy "is the individual an athlete first and foremost and sport-specific second, or is it sport-specific first and athlete capacity second?"
The world's greatest coaches (highest achievers) understand that despite the athlete's aspirations and terrific inspiration from the coach, being genetically gifted and training hard does not guarantee ultimate success. The coach must understand and be prepared to manage this, both at Olympic and national head coach level.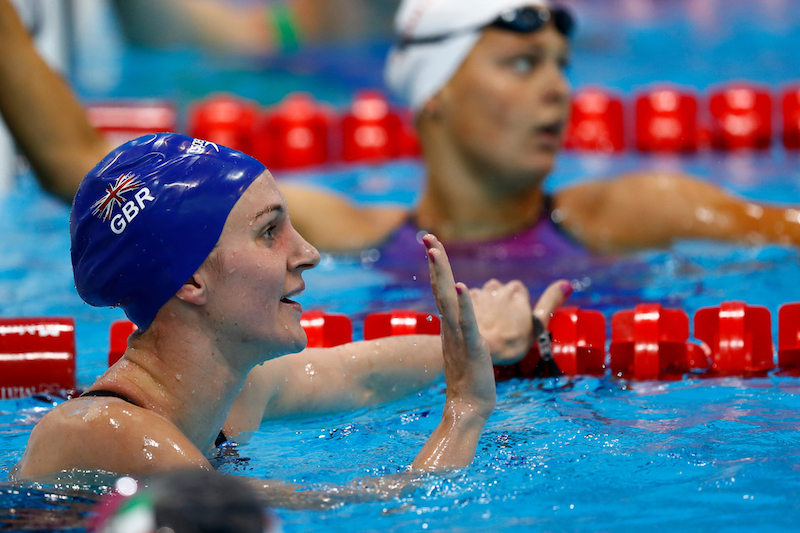 The most successful strategy I learnt when working with athletes was to ensure that they set long-term time-goals that surpass those of their eminent competitors, and maintain this vision while training more persistently and resiliently than their competition. I used what is widely regarded as the world's best talent identification programme with a talented women's program in Britain. I had the priviledge to guide a group of very raw young women (i.e., Lizzie Simmonds, Ellen Gandy, Jazz Carlin, Fran Halsall, Jemma Lowe, Jess Dickons, etc,.) to elite competitive success – a total of 14 Olympic and World Championship podium finishes.
We sold athletes the vision that planning was geared toward success at the London 2012 Olympics while the staff and I privately focused on the Beijing 2008 Olympics. That approach helped reduce the performance pressure, anxiety, and stress experienced by the athletes following vastly improved (from 2000) but less desirable results at the 2004 Olympics. It was important to have the athletes concentrate their focused commitment on future success. This athlete-focused approach resulted in minimum media pressure, and the athletes felt more comfortable preparing for long-term development on the world stage. It was not so much about where they were heading in the future for the athlete, but what they did in the training pool today (both physically and psychologically) when supported by a group of highly motivated coaches with whom they enjoyed solid partnerships.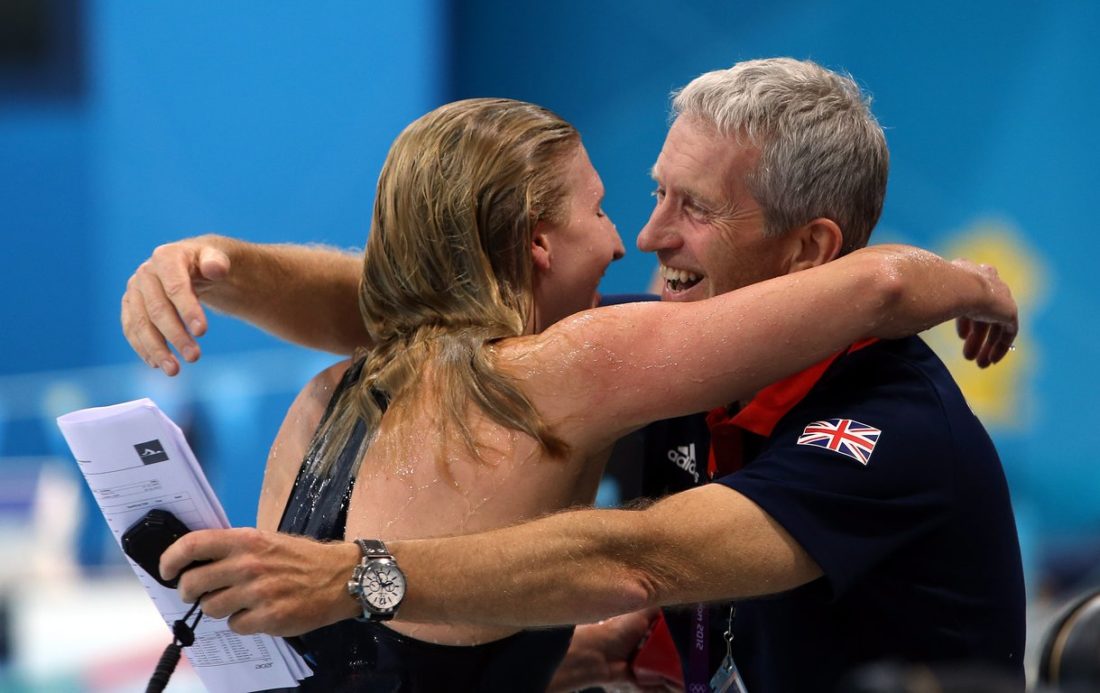 History demonstrates that this approach reaped benefits, as Britain despite entering the 2008 Beijing Olympics as swimming underdogs, and facing formidable opposition, concluded the competition as third overall in the gold medal count, the number of total medals won and team points—Britain's highest swimming achievement in Olympic history.
Such athlete-focused development ensured minimum media pressure, and the athletes felt less pressure when preparing for long-term development on the world stage. For the athlete, their focus was on daily training pool performances (both physically and psychologically), and less on where they were heading. The athlete was also supported by highly motivated coaches with similar partnerships with their athletes, as explained in my previous example. A head coach's job is to foster these relationships to optimise performances, an integral part of the long-term athlete development model.
4. Reflection – Considering Future Possibilities:
The athlete-coach partnership engages in self-evaluation when examining ultimate goal results and reflecting on positives and negatives. Both coaches and athletes should strive to attain a shared understanding of factors determining performances, to realise what happened, and why. Successful, athlete-coach partnerships experience several positive emotions, including a massive rush of exhilaration, happiness, pleasure, thankfulness, pride, and contentment from accomplishing a life-long goal. They enjoy the moment!
If unsuccessful, they can experience negative emotions, such as sadness, low mood, anxiety, frustration, anger, low self-esteem, confusion, and detachment. As if the situation is unreal, express guilt for disappointing themselves and others, and at the moment, view themselves as failures. Despite what they might think when dealing with the stress of not accomplishing their life-goal – any athlete who has devoted many years to training very hard – is not a failure!
However, achieving ultimate goals is not challenge-free; the thrill of success can be short-lived and replaced by a sense of "is that it?". What next – other than uncertainty?
As a psychologist, I worked with athletes who experienced an overwhelming sense of internal emptiness, confusion, low mood, or depression after achieving their goals. As a result of attaining their ultimate goal, the fuel that charged their sporting life extinguished, this life-enhancing provider of psychological and physical meaning, source of social connectivity, wellbeing enhancer, and provider of life-direction ceased to exist!
Winning is not always easy for the coach; they too feel emotional pain! Coaches can face the dilemma of a no-win situation, where they experience feelings of joy and sadness. They rejoice in their athlete's success, and celebrate their athlete-coach partnership – but the thought of losing contact with their long-term athlete can also trigger sadness and concern – the coaches Catch-22 – joy for the past, sadness and concern for the future!
Irrespective of the scenario, goal attainment or not, the athlete-coach partnership considers future actions, to set a new sports goal or transition to life after sport?
The Coaches Perspective:
Coaches must prioritise their ability to coach competitiveness and win because Olympic participation is not so much about the stopwatch, but more about the athlete's self-belief, self-confidence and competitiveness. Athlete-coach partnerships are put to the ultimate tests when exposed to the spotlight of Olympic pressure, and partnerships prepared for this unique psychological and physical pressure will prevail over the super talented athlete who relies primarily on genetic talent.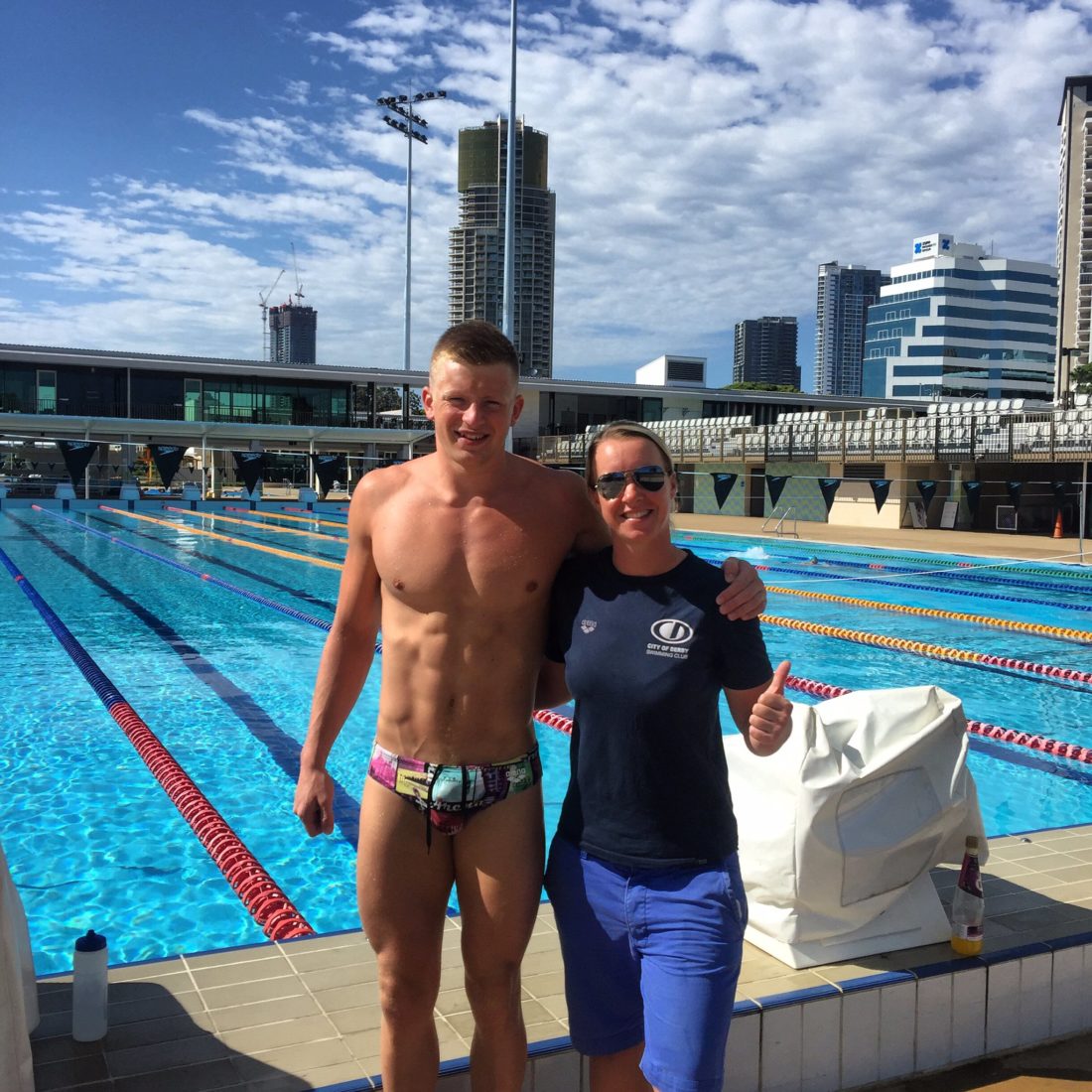 Athletes and coaches who focus on developing and using their strengths effectively tend to win over athletes who concentrate on strengthening weaknesses. In the final chapter of Olympic performance, athletes who invest time overcoming weaknesses tend to fade when racing the athlete who has developed superior strengths. In other words, win by promoting your strengths in preference to overcoming your weaknesses. For example, the 50m event in world swimming requires approximately 5% training and 95% coaching whereas the distance athlete requires the opposite, i.e., 95% training and 5% coaching. While there are exceptions, the outcomes of multiple Olympics have demonstrated the effectiveness of this approach.
Coach the rule and not the exceptions in all areas of Olympic athlete development. However, share the vision with brutal honesty with athletes in your care. For me, as an 11 times Olympic coach, competitiveness at the Olympics has meant that winning is the only considered option when preparing an athlete for the gladiatorial challenge of the Olympic arena. I therefore fully understand how training and/or coaching can provide the athlete with the winning edge.
Although the joy of winning is an unequalled experience for both athlete and coach, great athletes and coaches can learn much from failure, and coaches should teach athletes how to manage failure and celebrate success. That is an important lesson, as very few experience successes and winning through the entire journey of their sporting career or life, so dealing with failure is a positive quality.
5. Resume – Athlete and Coach Rekindle their Quest for the Ultimate Goal:
After a break, the athlete and coach typically agree to resume their performance partnership. And reflect on their achievements, experiences and what they have learned from their journey to date. An honest appraisal of their respective and joint roles is important, to identify, understand and agree on past "failures" and strengths, recognise and employ improvements, establish new goals, and plan performance schedules, in a combined effort to reinforce the goal attainment process as they advance. The athlete-coach partnership resumes, hopefully with a newfound determination to succeed!
The Coaches Perspective:
The journey of ultimate success is full of many tangents and pot-holes. There are very few athletes (if any) who have enjoyed a linear development of winning from age group through to the Olympic podium. The coach's adaptability, the program and the athlete's appreciation and acceptance of managing challenges are crucial elements of a winning outcome. Improvement-based change should be consistently addressed throughout the journey toward ultimate success and optimal performance.
There are four stand-outs in my coaching life, where I could have done much better as I could not complete the task for the athlete. Primarily due to the pain and medical restrictions of my leg injury* – which fluctuated from moderate to exceptionally severe.
The first instance was multiple world record holder and world champion Tracey Wickham (AUS). Tracey tended to perform impressive negative splits in training and adopted a negative split competition strategy. I was able to coach Tracey on developing these strategies, and her enhanced accelerated rate of learning made this possible. She won the 400 Freestyle at the 1978 Berlin World Championships in 4.06, with a fantastic 2.04/2.02 negative split. Given this, it was reasonable to expect Tracey to win the 200 Freestyle, which was won in 1.58. Unfortunately, due to my inexperience, I failed to enter her. While Tracey and I have talked about this from time to time, she holds no issues with me having not entered her in this event.
The second situation occurred when Georgina Parkes (AUS) was preparing for the 1984 Los Angeles Olympics. Georgina was second at the 1982 Guayaquil FINA World Championships and returned to training with renewed vigour and enthusiasm to prepare for the 1984 Olympics. Georgie was an unbelievable swimmer with incredible workout capabilities, and we all knew that she could break the world record. Georgie was also a great and very accomplished 200/400 front crawl swimmer. However, we decided not to go for the world record, and keep it in play for the World Championships later that year. Unfortunately, my leg took a turn for the worse, and I could not attend the 1984 Los Angeles Olympics. Georgie was, therefore, supported by other team coaches, who managed her short-term planning. Due to my absence, Georgie did not achieve her well-deserved outcome. I discussed this with her afterwards, and she clearly understood what happened, that the team coaches aimed to add her world record to their resume, which confused her. Today, despite this, Georgie and I remain great friends.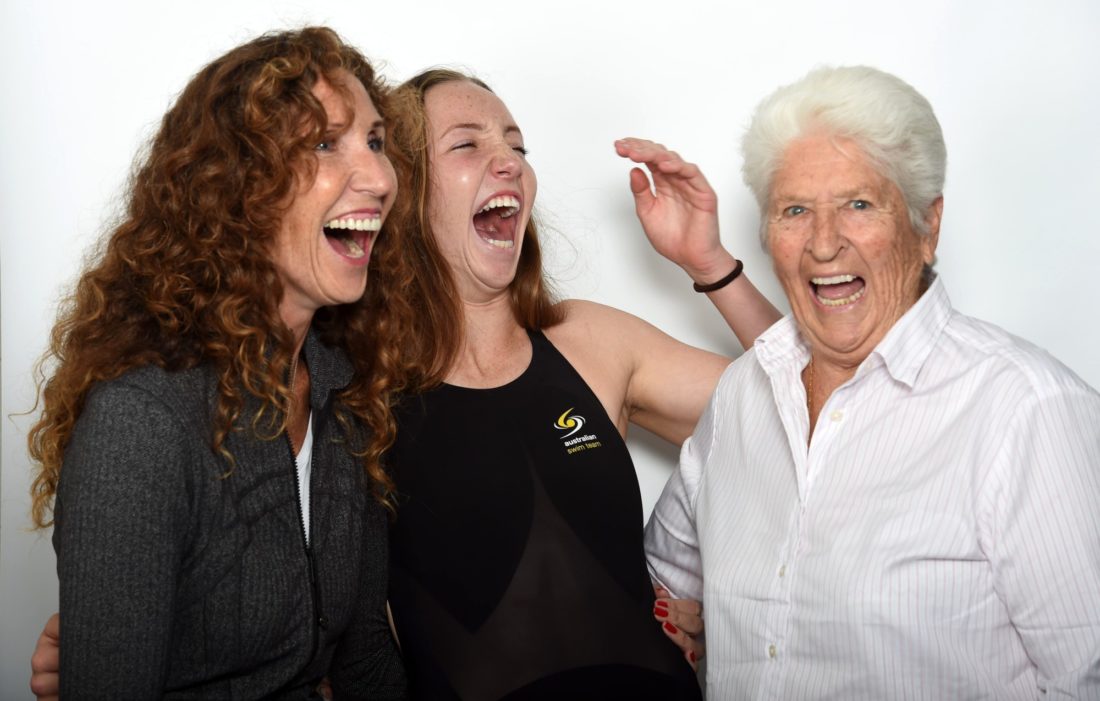 Janelle Elford (AUS – now Janelle Pallister) trained with me leading into the 1988 Seoul Olympics to reach the Olympic podium and achieve world records. Her training and lead-up performances were incredible, and she was on track for an outstanding outcome. Once again, my leg injury prevented me from finishing the job. Without going into greater detail, Janelle paid the price, due to my absence from the Seoul Olympics and inability to finish the job we started as a partnership. Janelle and I have often discussed these events, and Janelle remains both a long-time personal friend and professional colleague.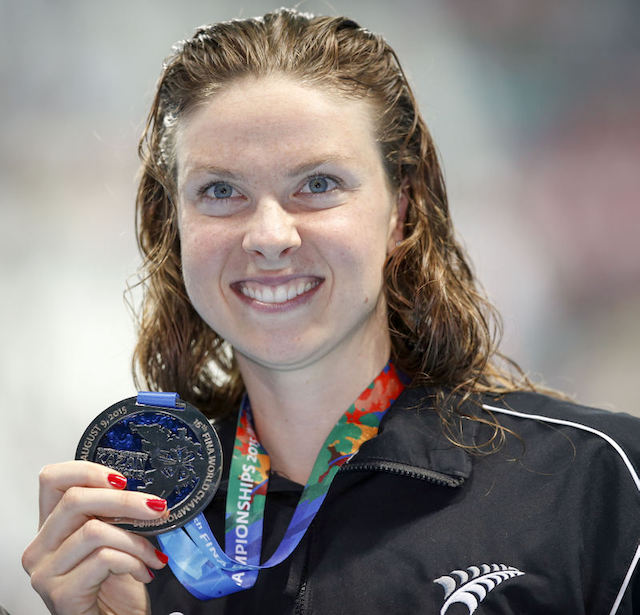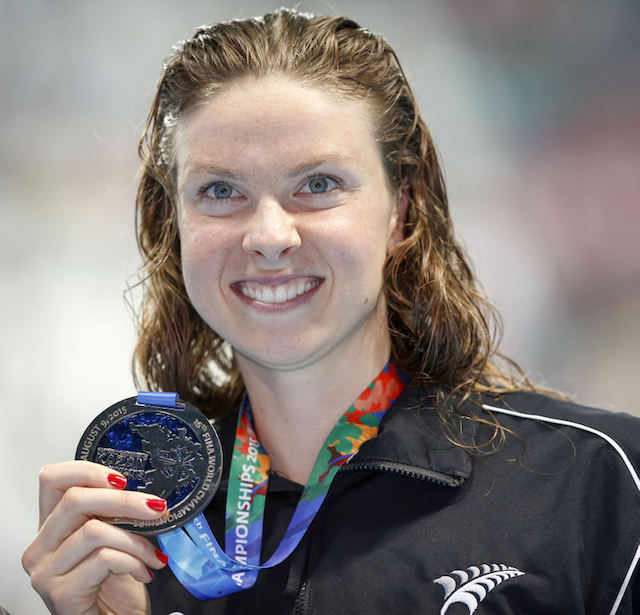 Lauren Boyle (NZ) was the last athlete I coached to a world record. Yet again, the situation was the 2016 Olympic (Rio) preparation, and Lauren had wished to train with me right up until the event. Unfortunately, I did not think it was in Lauren's best interest, as this would have meant coaching her in a one-one situation, and I did not want to repeat past episodes, where my leg injury could worsen. My absence would reduce her Olympic preparation. Twelve months before the Olympics, I passed Lauren's coaching to another programme, where, due to their lack of experience with Lauren, she did not attain her potential Olympic success. Lauren and I remain great friends, both professionally and personally, even though I could not finish the job with her.
I have unbelievable regrets about these four situations, as I know I could have coached all of these athletes to Olympic & World Records and podium places in their ultimate events. Unfortunately, due to my leg injury, I could not finish what I had started with them. They all remain close and valued friends because we managed to discuss and reach a shared understanding of the circumstances, with professional support. Many coaches have experienced similar situations, somewhere an athlete underachieved at the highest competition levels, due to the coach's inability to perform under pressure. Such underperformance occurs mainly because the coach has not addressed the athlete's ability to perform within the high-pressure Olympic environment in training, which ultimately reduces the athlete's capacity to achieve their Olympic potential.
I have coached numerous athletes who achieved podium places at these competitions. However, I strongly feel that my health limitations did not allow or facilitate optimal performance at events that I did not attend due to my leg injury with the athletes mentioned above.
6. Life After Sport:
Athletes devote considerable time and energy to pursuing sports goals; sacrificing life outside sport to invest several thousand hours functioning within high-pressure performance environments. When they cease their athlete-coach partnership by 'resigning' as a performance athlete and transfer to post-sport life, their long-standing role within the performance program alters significantly and often quickly.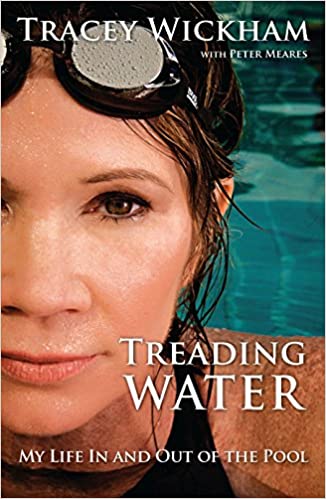 The physical, mental/emotional, and social behaviours that preoccupied their life over many years, as child and adult, face eradication. They no longer enjoy the same level of social interaction; the benefits of an athlete-coach relationship and team membership reduce or cease. Training and competition routines markedly alter, their psychological status is 'undermined', physical fitness levels can decrease, eating habits may change, and the 'buzz' of sports performance ceases. Consequently, the athlete faces a life-changing void in their physical, mental and social being, marked by an 'internal emptiness' that can challenge their psychological equilibrium, and trigger an identity crisis, characterised by despair, anxiety and depression.
Thankfully, sports organisations and coaches are becoming increasingly aware of the athlete's challenges during this stage of their life, and various support measures are in place.
How about the coach? Coaches also experience stress and can face significant challenges when their athlete contemplates life after sport. Therefore, we must acknowledge and respect the coach's needs by offering them ongoing psychological support, especially during substantial change periods. Remember, although coaches tend to be resilient and determined, they are also human – respect and support their needs!
The Coaches Perspective:
In life after sport, sports science and coaching support mechanisms must be at their very best. I have found that for a minimum of 5 years, following an athlete's retirement, you must check in with them individually and hold group discussions with all retired athletes, as frequently as possible. It is vitally important, as the athlete will not care about the coach's outstanding achievements until they appreciate that the coach cares about them as an individual. The positive return is that the coach will have continual engagement with great athletes who have progressed to be great people long after their competition days.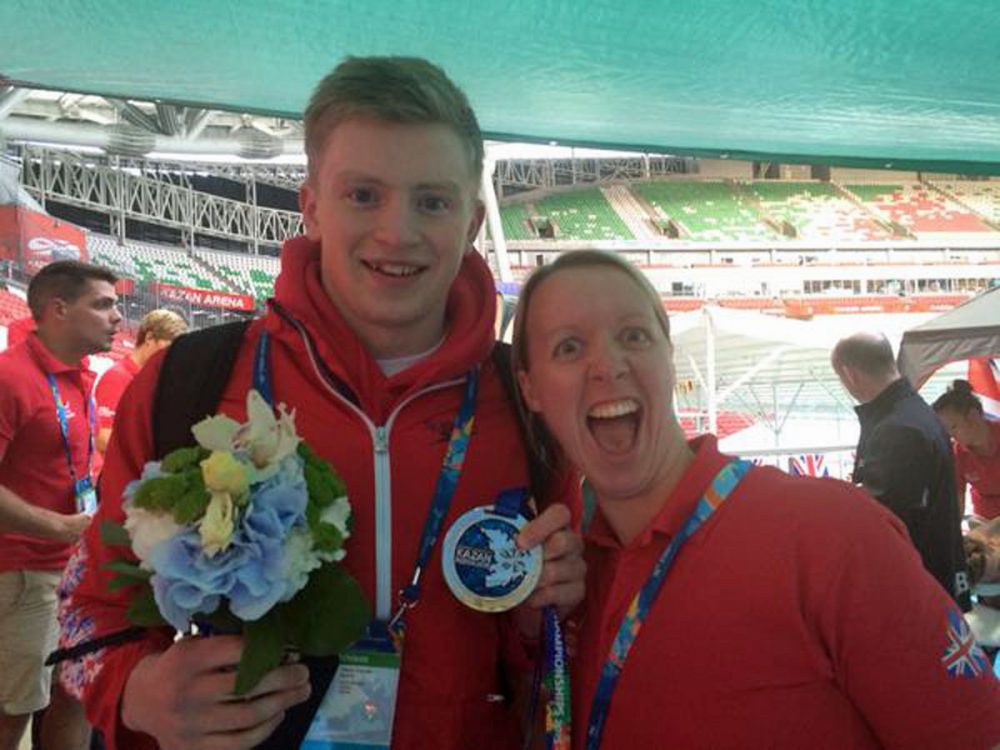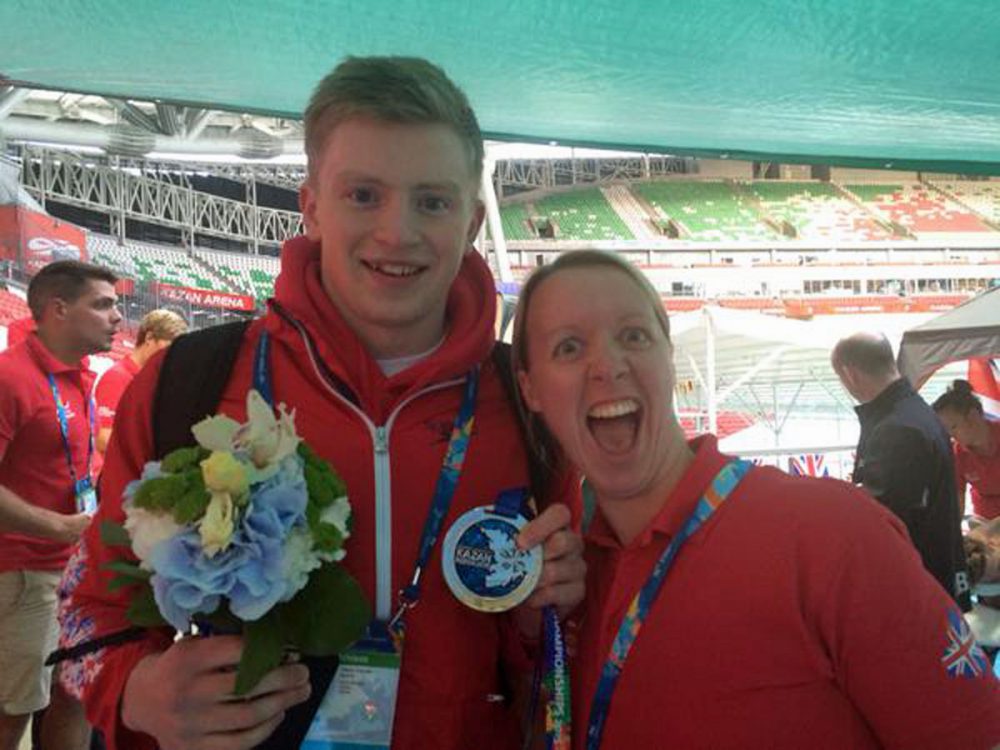 Including, outstanding swimmer and coach Melanie Marshall whose personal tribute to me is close to my heart:
"Bill Sweetenham took me from good to great; however, this involved a lot of tears."
I have coached many great athletes' children and grandchildren due to significant positive relationships developed throughout an athlete's career and life. During my time at the Australian Institute of Sport, with athletes who had spent a minimum of 4-5 years as a residential athlete, we provided one further year of support during their academic study, after completing their time at the AIS. One swimmer (now an athlete manager), Robbie Woodhouse, is a prime example of this successful strategy – but there are many others. That is something that I would repeat, as the investment dividends far outweighed any cost.
In the overall processes listed above, I sought the support of many professionals and non-professionals in developing improved athlete alignment with the coaching staff, and myself. This process was most valuable during chaotic and challenging times and when celebrating unbelievable achievements in more positive times.
There is definitely an ongoing role for social and psychological support, for both coaches and athletes. Exemplary leaders such as Dr Bruce Lawrie, have made a massive and significant positive difference.
"Coming together is a beginning, staying together is progress, and working together is success."

Henry Ford
The Authors
Bill Sweetenham, AM, Churchill Fellow, International Coach
Bill Sweetenham has served as Head Coach of national swimming teams at 5 Olympic Games for 3 different countries, and has coached swimmers to success at 9 World Championships and 8 Commonwealth Games. Under his management as National Performance Director of British Swimming, Britain's swimmers won 18 World Championship titles, broke more than 200 domestic records and produced their best ever Commonwealth Games, World Championships and Olympic Games results. Sweetenham is internationally recognised for his strategic planning capabilities in high performance sport.
Dr Bruce Lawrie, International Consultant Psychologist
Dr. Bruce Lawrie is an internationally acclaimed specialist in Psychology and Mental Health, and an experienced International Sports Coach. He holds Masters and Doctor of Philosophy degrees in Psychology and is qualified in Clinical and Educational Psychology, with a special interest in Performance Psychology. Review board member, responsible for Sports Psychology: Journal of Swimming Research. American Swimming Coaches Association. Dr Lawrie is a Charted Psychologist affiliated to the British Psychological Society. Accredited in Projective Personality Evaluation and Psychotherapy. Trained in Forensic and Cross-Cultural Psychology. An acclaimed Psychotherapist. Lectured at University, working with adults, youths, children and families. A former member of an Emergency Response Team, specialised in Trauma Support. He has acted as an Expert Witness for U.K. Courts.
This article is available to post free of charge on request at any website or forum with an interest in cultivating deeper understanding of the athlete-coach relationship in performance sport. For permission, please send a request to craig.lord@stateofswimming.com
– * NB from Ed on Bill Sweetenham's reference to 'leg injury'…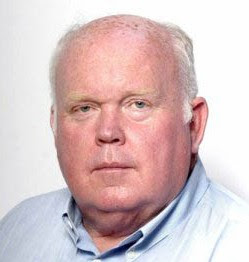 In 1979, Bill Sweetenham suffered the first of two major leg injuries. He had just watched one of his charges, Tracey Wickham, set a World record of 16:06.63 over 1500m freestyle at the Australian Championships in Perth, Western Australia "in nylon costume, swimming between cork lane lines and in blizzard conditions". Coinciding with the good news was the bad: his house in Brisbane had been burgled. Distracted as he left the pool, he tripped going down "the broken steps of the old Beaty Park Commonwealth Games pool".
Sweetenham was taken by ambulance to Perth hospital for emergency surgery for a broken leg – and a series of operations would follow.
In July 1983 in Karlsruhe, West Germany, en route to a training session on tour with an Australian team, Sweetenham was thrown from a van travelling at speed along an autobahn. The accident was catastrophic and almost cost the coach his life. Beyond emergency surgery on multiple leg and hip injuries, he spent 13 weeks of "unbelievably good and very professional medical treatment in Karlsruhe Hospital".
Down the years since his first operation, Sweetenham has endured more than 20 moments under the knife, three of those occasions taking him to the brink of death and has spent some 6 years in hospitals/ hospital treatments in total.
In the face of such adversity, Sweetenham is also able to say, not without pride: "I never missed a days work unless I was in hospital, and never been late or left early from practice, never complained or laid blame, never been able to get back in the water and swim or exercise, have continual and consistent pain in my legs and back, all due to the injuries around 40 years ago. I consider myself extremely fortunate and lucky."
The why is for another day.