Teen Léon Marchand Makes Mincemeat Of French 400IM Record In 4:09.65 To Light Up Day 1 At Chartres Olympic Trials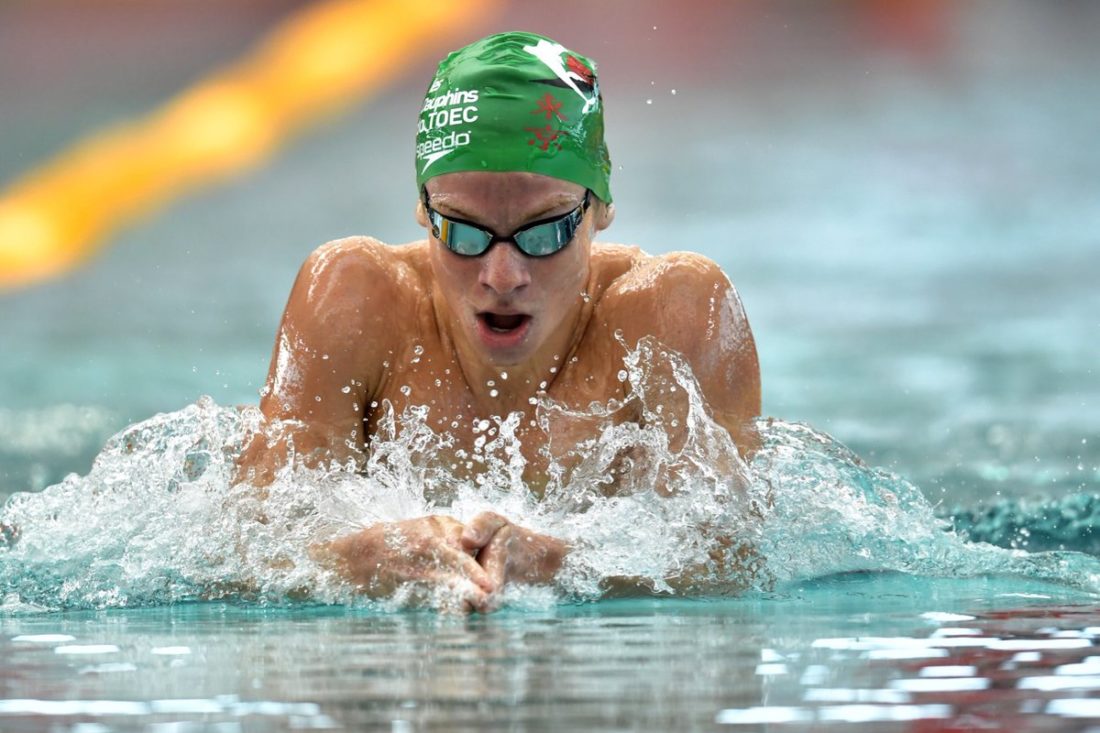 Teenage Léon Marchand lit up the first day of French Nationals, doubling as last-chance -saloon Olympic Trials, in Chartres with a 4:09.65 national record in the 400m medley, good for third in the world this year.
Marchand, racing for Dauphins Toulouse, will not leave his teens behind until next year. He's an age of leaps and bounds and that's what he delivered today: he first established the French record back on March 20 at the Marseille round of the Golden Tour … in 4:14.97.
That placed Marchand outside the all-time top 100. Now he's up at No13, six of those above him heading to battle at the Tokyo 2020 Olympic Games. The young Frenchman – the son of Xavier Marchand, Perth 1998 Worlds silver medallist in the 200m medley (when Dutch champion Marcel Wouda took gold and American Ron Karnaugh took bronze), and Céline Bonnet, 1992 Olympian for France – will be there to keep them company.
The Marchand March
56.74; 2:02.90 (1:06.16); 3:11.84 (1:08.94) 4:09.65 (57.81)
The rest of the best were some way off, Emilien Mattenet on 4:17.50, Jaouad Syoud of Algeria third in 4:19.02, Tom Rémy the third Frenchman home in 4:21.47.
Sweden and Lough University's Louise Hansson topped the 100m Butterly in 57.05, Marie Watell, who also spent time training at Loughborough and recently claimed joint gold at the European Championships ahead of Hansson was the first Frenchwoman to the end wall in Chartres, on 57.37. The top three among home swimmers was completed by Béryl Gastaldello, in 58.33, and freestyle ace Charlotte Bonnet, on 58.63.
Tunisian Ayoub Hafnauoi clocked 3:46.16 for the win over 400m freestyle, Joris Bouchaut on 3:47.37 as French champ ahead of open water aces Logan Fontaine and Marc-Antoine Olivier, on 3:48.75 and 3:49.26 respectively.
The women's 200m medley went to Cyrielle Duhamel in 2:11.57, the top three complete by Fantine Lesaffres, 2:12.47, and Camille Daube, on 2:12.89.
Day 1 action came to a close with a 1:00.25 win in the 100m breaststroke for Theo Bussiere a touch ahead of Antoine Viquerat, on 1:00.49, and Carl Aitkaci, on 1:01.13.