Tatjana Schoenmaker Throws Down 2:20.17 Gauntlet In Gqeberha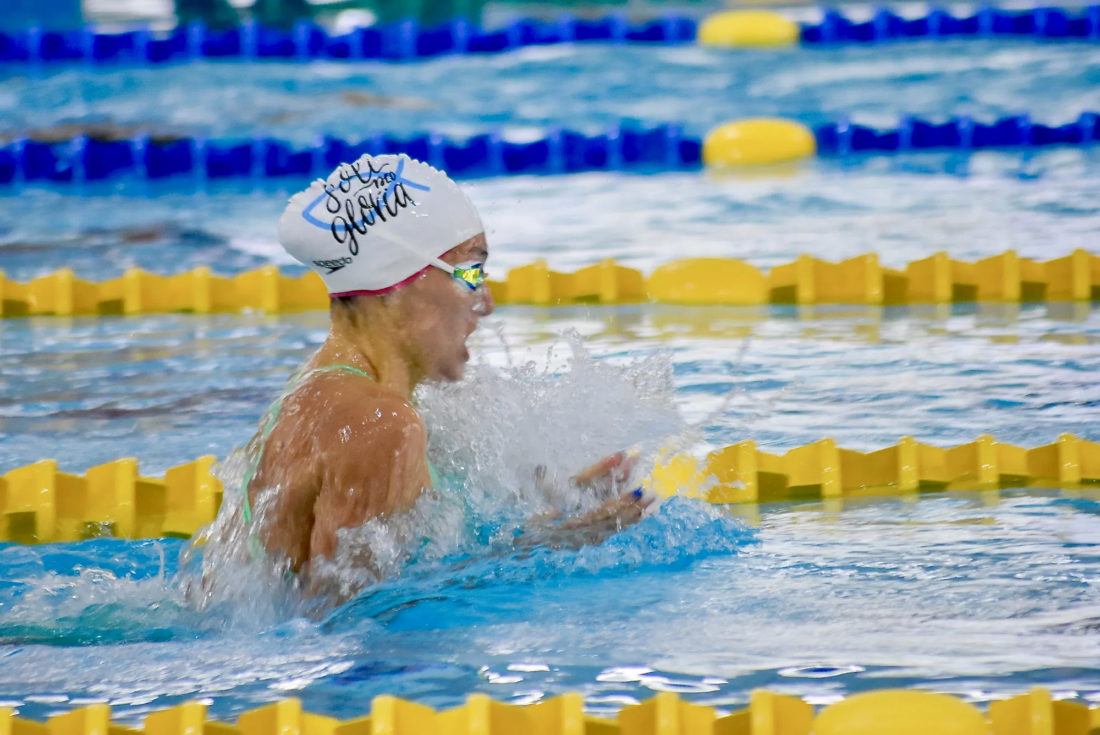 Tatjana Schoenmaker threw down a gauntlet In Gqeberha this evening, her 2:20.17 victory over 200m breaststroke an African record that raises the prospect of a first shot at South African gold in Olympic waters among women since Penny Heyns claimed double gold in the 100 and 200m breaststroke in 1996.
Schoenmaker raced well inside her 2019 record of 2:21.79 for a ticket to the Covid-delayed Tokyo 2020 Olympic Games on the third night at the SA National Aquatic Championships. She had given warning of peak form with an African record in the 50m breaststroke yesterday and a 2:22.26 in the 200m heats.
Boasting the 7th fastest time ever, just beyond the 2:20 barrier cleared by five women, Schoenmaker was more than six seconds ahead of Kaylene Corbett, on 2:26.59 and Emily Visagie, on 2:30.45. 
In other action, Matthew Sates fell shy of the 1:47.02 Olympic cut in the 200m freestyle but in 1:48.08 he got the better of Olympic silver medallist and first man home with a clean record at Rio 2016, Chad le Clos, his 1:48.48 well shy of best, Henre Louw on 1:51.80.
The women's 200m freestyle title went to Aimee Canny in 2:00.19 ahead of Rebecca Meder, 2:00.29, and Dune Coetzee, 2:00.69. 
In the men's 200m breaststroke, Alaric Basson took the title in 2:13.44, ahead of Ayrton Sweeney's 2:15.40 and Matthew Randle's 2:16.14.
The 200m backstroke crown went to Pieter Coetze ahead of Martin Binedell and Dylan Wright in respective times of 1:58.33, 1:59.44 and 2:04.29.
Samantha Randle claimed the 200m backstroke title in 2:17.49, followed by Hannah Pearse in 2:17.88 and Bernelee Doster in 2:19.00.