Tale Of Two James – Wilby Lays Down A 2:09 On Way To Defence Of Commonwealth Crown As Guy Grabs His 20th National Title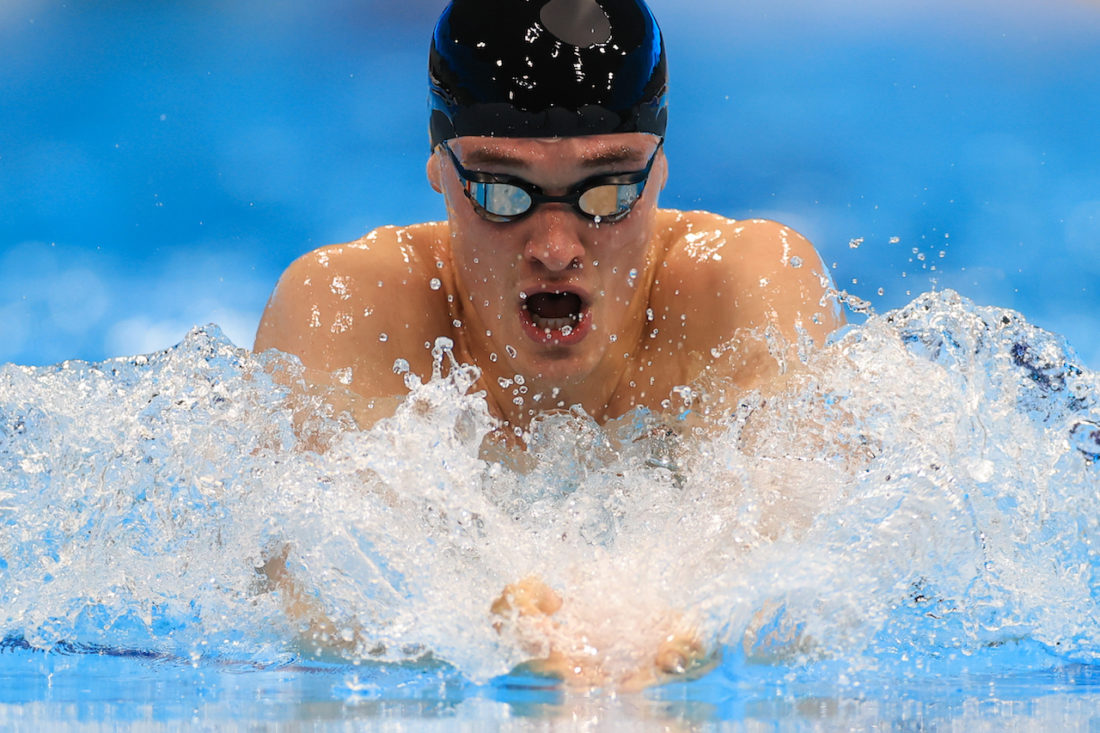 James Wilby laid down a solid 2:09.48 marker to retain the British 200m breaststroke title on the way to the defence of his Commonwealth crown for England this summer, the time and his very presence in Sheffield testaments to the grit in a man who came home from a soaring Britain success at the Tokyo Olympics last year with his personal ambitions in tatters.
Wilby only got back into "quality training" in January after what he has described as a lengthy post-Olympic, "much-needed mental and physical break".
In Tokyo, he was disappointed to fall shy of his targets and the podium in two finals, his form also adding up to honours lost because he was left out of relay heats in favour of the certainty of powerhouse Adam Peaty.
All relay reserves who contributed to relay gold in Tokyo now have "MBE" after their names, while for performance director Chris Spice, who made the presentation of medals top relay reserves a matter of celebration as part of a culture of making a team mean a team, it was OBE.
For Wilby, the pace of two Olympic finals that were not considered to add up to 'relay heats shot', piled the possibility of long-term regret on top of disappointment.
A change is as good as a rest, they say. For Wilby, rehabilitation didn't stop at a break from following the black line in the pool for four and more hours every day. It meant finding the strength to re-commit with coach Dave Hemmings at Loughborough, getting the work done back to fitness fit for racing the best and then turning up at these trials to show what he had.
This evening in Sheffield, there was no-one in the same league as Wilby set the pace to chase for Plymouth Leander's Adam Chillingworth, second in 2:12.17, and the champion's Loughborough mate Gregory Butler, 2:12.30.
Preselected for World titles in Budapest in June and the defence of his Commonwealth 200m breaststroke title in a race Australia's Olympic champion Zac Stubblety-Cook will enter as favourite, Wilby could have afforded to take his foot off the gas.
That, he noted when asked whether it helped to have the pressure taken off by preselection, was not what Britain was about these days on its "train of excellency":
"It takes a little bit of pressure off but it's important there's no complacency there. That's not what we're about, Great Britain. We're about punching above our weight. We had a slightly different start to this year than last year. I got back into quality training January time and am just using this as a benchmark. I'm happy with the way its gone this week (he was second to peaty in the 100m on Tuesday). It's a good benchmark for the summer."

James Wilby – photo by Georgie Kerr, courtesy of British Swimming
20th National Title For James Guy, A Man of 19 International Podiums there and back on Butterfly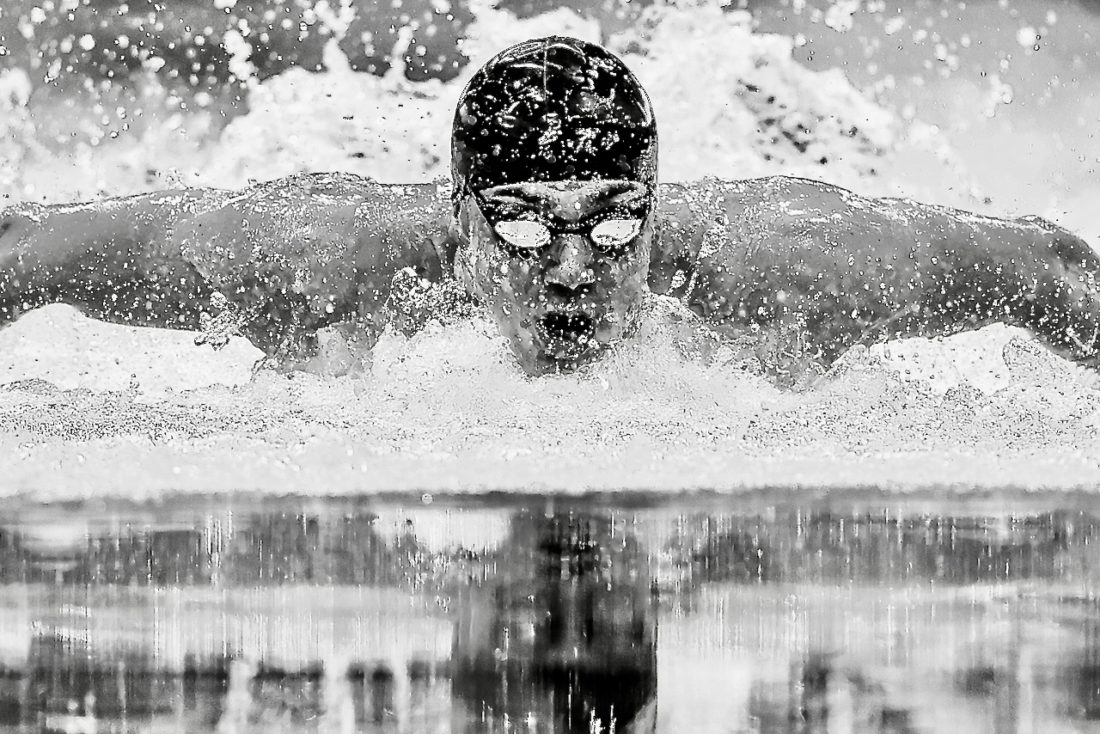 James Guy clocked 51.69 for his sixth national 100m butterfly crown and his 20th national title overall but there's an even more impressive measure of contribution to Britain's progress in the pool in the pantheon of the 2015 World 200m freestyle champion.
There and back on 'fly for Britain and England since 2014, Guy has amassed a staggering 9 gold, 5 silver and 5 bronze in international waters, five of those 20 butterfly podiums in solo events, the rest in relays, including gold and two silvers in Olympic waters, gold, silver and two bronze in World-Championship waters, and 6 gold, 1 silver and 3 bronze in European waters for Britain.
Guy's unique contribution to relays extends to seven podiums for Britain in freestyle relays, topped by Olympic gold (2020ne) and silver (2016).
Guy, followed on to the podium by Bath teammate Jacob Peters, 51.93, and Jamie Ingram, of City of Manchester Aquatics, 52.46, today, said he had paid a price on the clock because "I revved the engine a little but too much this evening". Preselected for World Championships courtesy of his two gold and 1 silver medals at the Tokyo Olympics last year, he noted: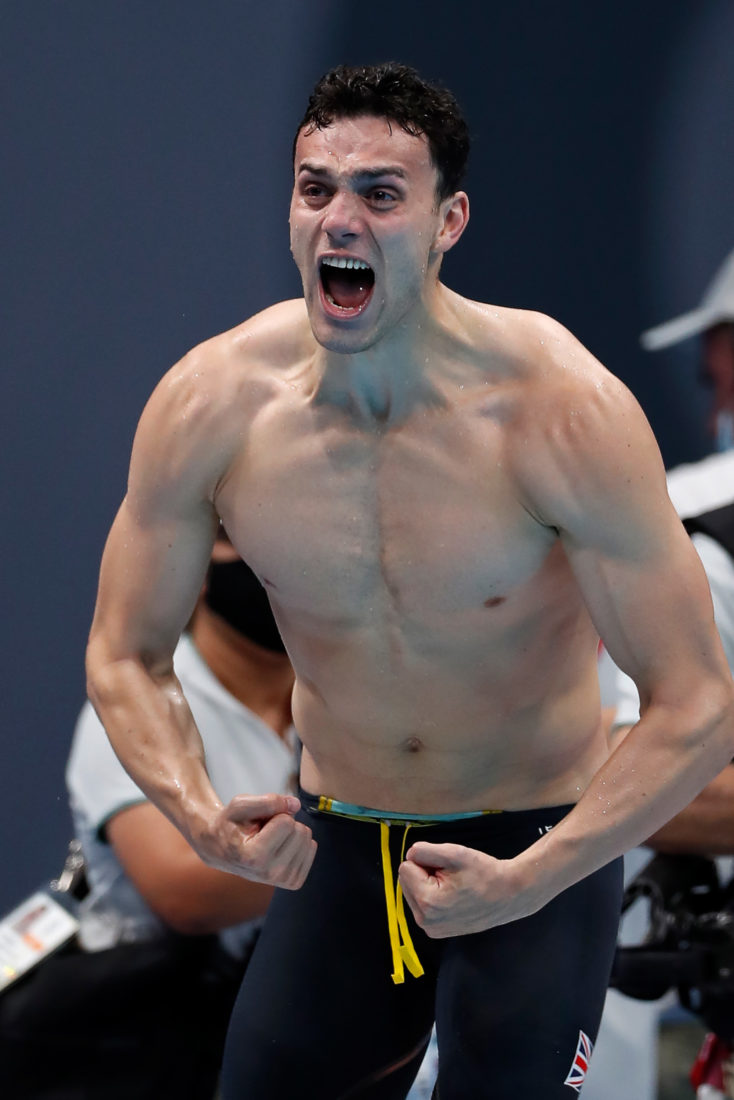 "For what it is you live and learn … the ticket's booked for the summer, job done, move on.

"There's no point in swimming record times here; that comes in the summer."

James Guy, image by Georgie Kerr, courtesy of British Swimming
Anna Hopkin Exceeds Her Own Expectation On 53.45 For 100 Free Crown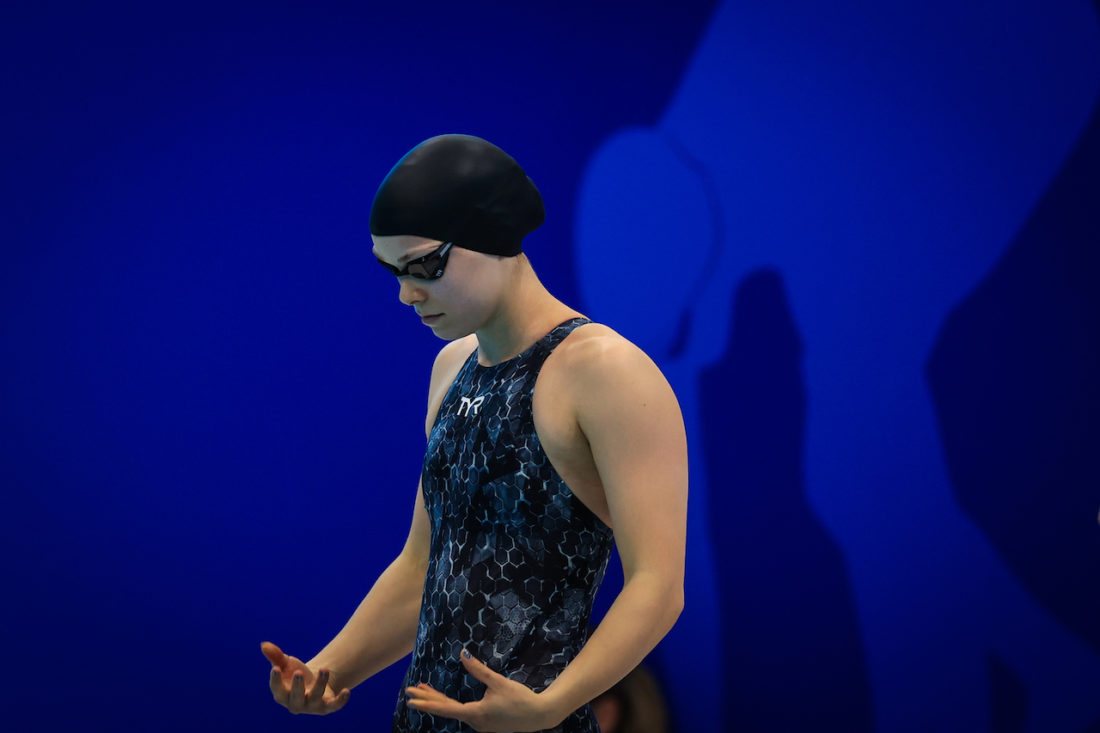 Anna Hopkin sprinted inside the World-titles cut with a dominant 53.45 victory in the 100m freestyle. The target time was irrelevant to her passage to Budapest World Championships in June, however: Olympic champion with mates in the 4×100 Mixed Medley relay in Tokyo last year, Hopkin had already been preselected.
Followed home by Bath's Freya Anderson, on 53.93, and University of Stirling's Lucy Hope, on 55.14, Hopkin said: "I was really happy with that. I was hoping to be 53-mid, so that has exceeded my expectations for this meet."
The session started with victory for Katie Shanahan, of City of Glasgow, on 2:11.25 in the 200m backstroke an arm swing ahead of Heart of Midlothian's Holly McGill, on 2:11.84, the bronze to Loughborough's Honey Osrin in 2:12.12. Britain's Olympic 200m women, Kathleen Dawson and Cassie Wild bypassed the race in Sheffield.