Swiss Aquatics Will Boycott Budapest World Titles In June If FINA Allows Russians In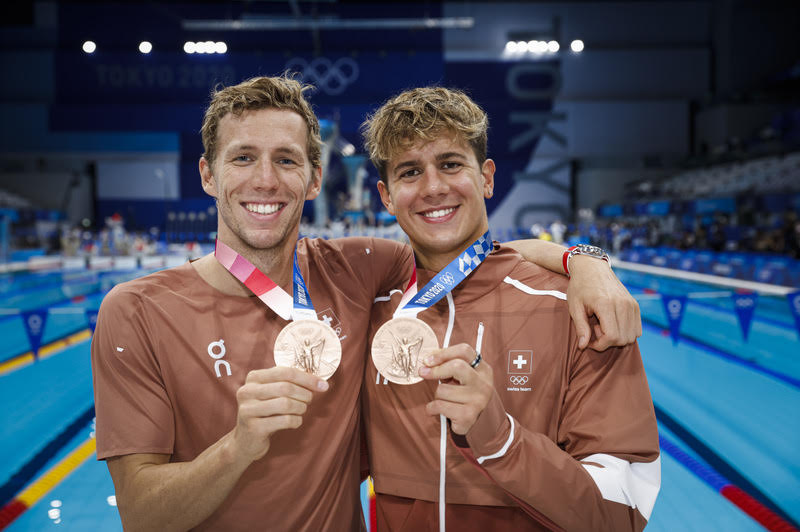 The threat of World-Championships boycott from Swiss Aquatics has given FINA, the global regulator and its neighbour in Switzerland, one more reason to trigger what would the first use of a new bylaw that would allow Russian and Belarussian athletes and officials to be barred from competitions for the foreseeable future.
FINA, while denouncing the invasion of Ukraine and the war launched by Russia with help from Belarus, has lagged the decisions of many other Olympic sports federations, including World Athletics, to impose wholesale bans on Russian and Belarussian participation in response to the invasion of Ukraine led and orchestrated by Vladimir Putin.
Today, Sebastian Coe, the head of World Athletics, said in a conference call with media that the events of the past month have set precedents in the way sport interacts with the wider world, including that of politics. The war on Ukraine was a "game changer" and that federations should stand firm in imposing comprehensive suspensions on Russia and Belarus for the foreseeable future. He told journalists: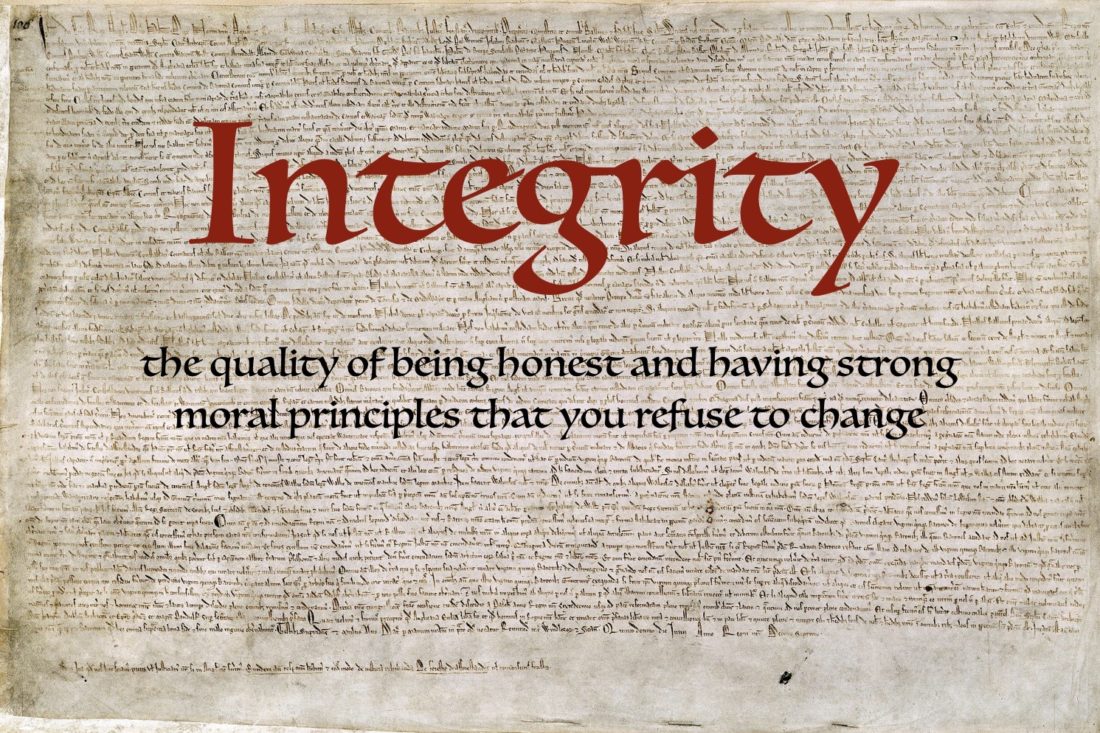 "There's not a single sports federation out there that naturally wants to exclude teams or individuals. That's not something that we came into sport for. But I think we have to recognize that this is such a game changer. And, yes, it will set precedents.

On banning Russians, he added: "We absolutely accept that this will set precedents and those precedents will have to be faced individually and sequentially and they will be with us for years. We haven't made this easy on ourselves but it is still the right decision.

"You cannot have aggressor nations, where you have so altered the landscape for the integrity of competition being untouched, while the actions of their governments have so influenced the integrity of sport elsewhere."

Lord Coe
In opting to allow Russia and Belarus to compete under neutral flags at the upcoming FINA World Championships in Budapest, Hungary, from June 18 to July 3, FINA noted that there was "no legal basis" for barring athletes from those countries.
Last week, however, the FINA leadership, led by the legal mind of its new director Brent Nowicki, former counsel for the World Anti-Doping Agency (WADA), agreed the following bylaw just ahead of Germany telling its sports federations that they would not be funded for events such as World Championships if Russians and Belorussians were allowed to attend:
BL 13.18 Conduct of FINA World Championships and FINA Competitions in case of emergency situation
In case of an emergency, the FINA Bureau is empowered to formulate all rules and regulations for the conduct of FINA World Championships and FINA Competitions without applying the one-year notice provided under FINA Rule GR 9.1.3.
Nowicki told SOS that the new bylaw "establishes a strong basis for the Bureau to now take swift action in support of our athletes during these difficult times." He added: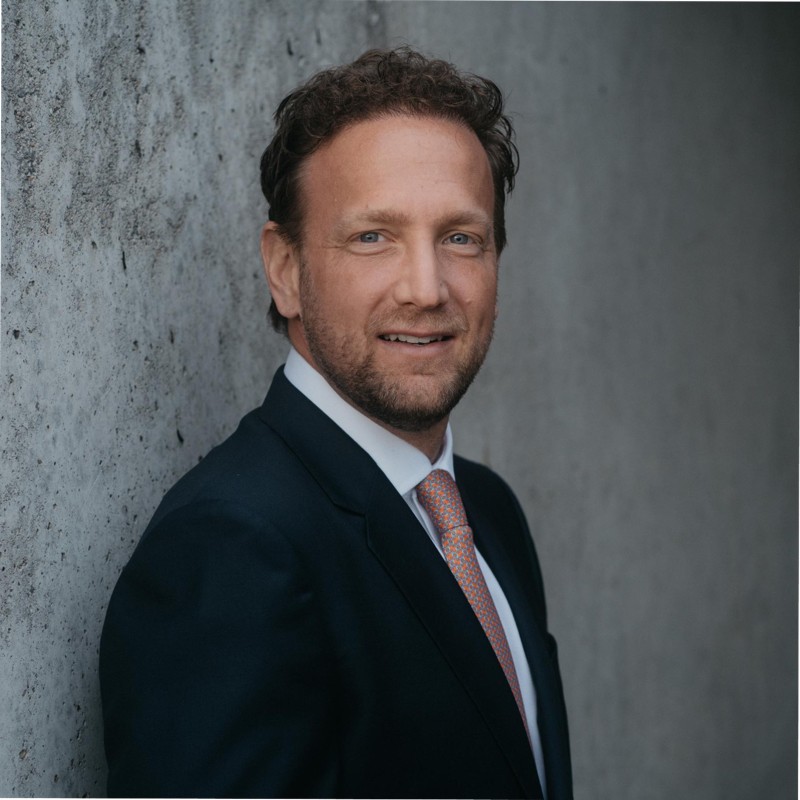 "Athlete welfare remains our priority and this bylaw gives FINA the ability to conduct a risk assessment and take action if the safety of our athletes is at risk or the conduct of our events is threatened."

Brent Nowicki, director of FINA
That is the line that Swiss Aquatics, led by president Bartolo Consolo, the man who triggered regime change at the European Swimming League of late, has picked up on to state when it states that "neither the safety nor the fairness for the athletes taking part in the 19th FINA World Championships in Budapest can be guaranteed if athletes from Russia or Belarus take part."
Switzerland is the second nation after Great Britain to state categorically that it will boycott a FINA World titles if action is not taken against Russia and Belarus.
Other nations have indicated that they, too, are minded to follow the lead of many nations at the Paralympic Winter Games in Beijing last week, when the threat of boycott led to the International Paralympic Committee performing a U-Turn and banning athletes and officials from the aggressor nations in Putin's bloody and brutal war on Ukraine.
In a statement, Swiss Aquatics notes: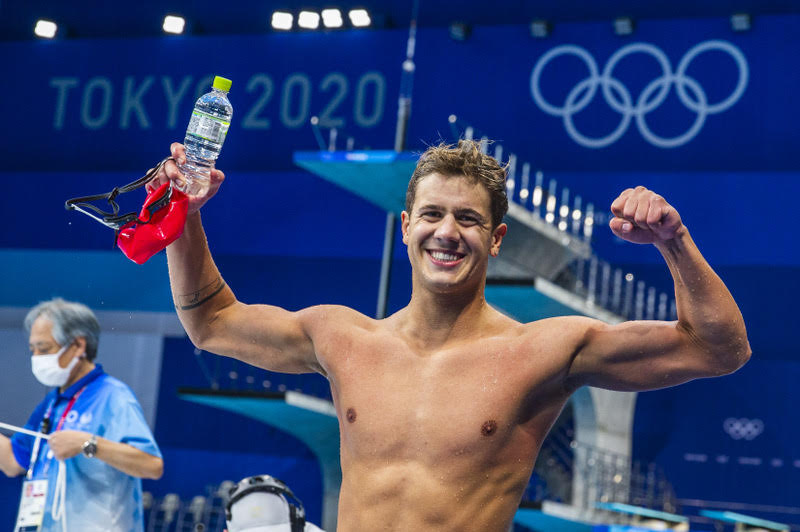 "After consultation with the coaches and some top athletes in the sports of diving and swimming, and after a detailed discussion with the Central Board, Swiss Aquatics came to the conclusion that it is currently not appropriate to attend the 19th FINA World Championships in Budapest if athletes from Russia or Belarus (competing) under their nationality or under a neutral flag receive a start permit from FINA and take part.

"Swiss Aquatics is unreservedly committed to safe, fair and doping-free sport. Under the current circumstances, from Swiss Aquatics' point of view, neither the safety nor the fairness for the athletes taking part in the 19th FINA World Championships in Budapest can be guaranteed if athletes from Russia or Belarus take part."

Swiss Aquatics – Noe Ponti of Switzerland celebrates Olympic bronze, by Patrick B. Kraemer
Should Switzerland stay home, among those the event would miss are Tokyo 2020ne Olympic bronze medallists Jeremy Desplanches, third in the 200m medley two years after silver at the Gwangju 2019 World Championships, and Noe Ponti, third in the 100m butterfly and a man who tweeted "Make Peace Not War!" and "Violence is not a solution" on February 28 as Russian troops started to commit acts of war now being investigated by the International Criminal Court in The Hague as possible war crimes.
Six days after Russian troops invaded Ukraine, the Ukrainian Swimming Federation released a statement calling on FINA to ban all Russia and Belarus participants and cancel all events scheduled to be hosted in Russia. Andrey Vlaskov, the federation president who spoke to SOS of late, cited the fact that while Ukrainian Athletes cannot prepare for the World titles and may not be able to make it, Russians and Belarussians would be able to turn up and compete for prize money and honours. He also said that FINA had discrimination clauses in its Constitution that could be cited as reasons to ban Russians and Belorussians.
British Swimming was the first nation to threaten boycott of a FINA event when it said it would not attend the World Short-Course Championships in December if Kazan, in Russia, remains host. Australia, Canada and Switzerland are also among nations that will not send any teams to events should they remain in Russia.
FINA has held back on deciding about its December winter showcase, conscious perhaps of the millions it might have to forfeit if it withdraws from its contractual obligations. On the other hand, ethics, morals, international pressure and the withdrawal of key swimming nations would make any event in Kazan a washout.
Many of Ukraine's top swimmers have not yet made it to safety outside their country but Hungary is hosting the bulk of the national junior swim team, while Poland, Germany and Italy are also hosting aquatics athletes from Ukraine.
FINA, along with other federations, is also facing pressure to extend suspensions to the top-rankings sports officials from Russia. Among those under scrutiny is Vladmir Salnikov, Russian Swimming President and a four-time Olympic gold medallist of 1980 and 1988.
Salnikov described FINA's stance and allowance with neutral flags as "balanced" and said that "the main thing is that it leaves our athletes the right to take part in international competitions."
The mood in sport, however, is turning ever more sour and intolerant by the day as Putin's regime commits atrocity upon atrocity in Ukraine and shuts down freedom and free speech at home in Russia.
Marina Ovsyannikova, Swimmer & Hero Of Russian TV Anti-War Protest
Meanwhile, Marina Ovsyannikova, the Russian television editor making headlines around the world after she courageously interrupted a live broadcast with a "No War" sign on Russian state TV Channel 1, was a club swimmer in her youth.
Ovsyannikova, who appeared on social media today to confirm that she was under house arrest after a brief court appearance in Moscow, has been heralded a hero by Ukraine president Volodymyr Zelenskyy. Ovsyannikova was issued a very fine, lenient in relation to the 15-years in jail she might have received under Putin's emergency laws, but harsh, nonetheless, for telling the truth and having an opinion about it. She was fined 30,000 roubles (£215) for violating protest laws.
Here is the statement she recorded before her TV protest, which was seen by an estimated 1.2 million viewers, according to foreign correspondents working out of Moscow:
In this 2002 interview, Ovsyannikova talks of swimming from the age of 6. She raced for local clubs and swam through her teenage years on the way to ending her competitive swimming days racing for her university team in the region of Krasnodar, a city in southern Russia.