Swimming's Reformists Lead Hope For Those Denied By GDR Doping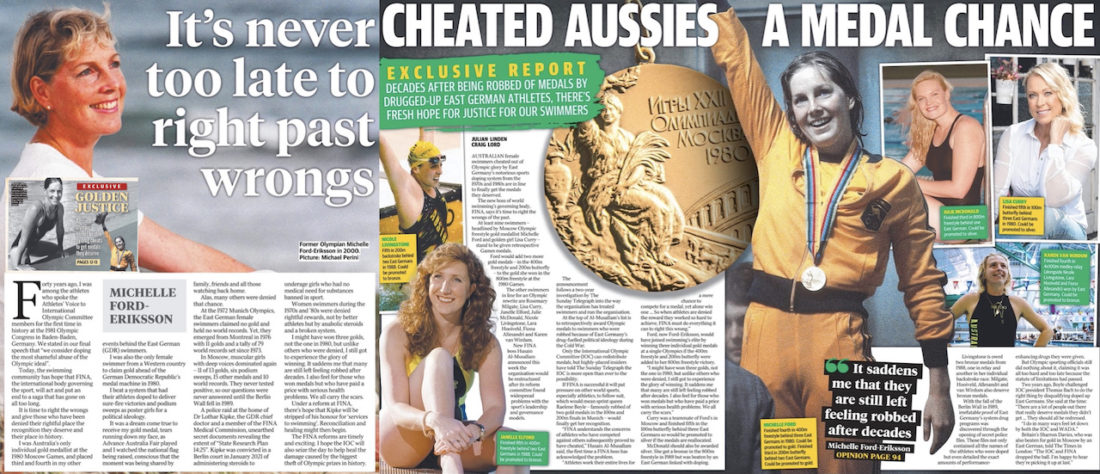 A wave of fresh hope rolled out across the swimming globe this week after The Times broke the news that Husain Al-Musallam, the new FINA president, is to raise the ghost of DDR doping and finally work out a plan of action that could see convicted criminals stripped of their honours in the sport at the start of a reconciliation process.
Just what form the recognition of all those who were victims of DDR doping on both sides of the Cold War remains to be seen and it is not in FINA's gift to touch Olympic medals but a reconciliation process that would recognise those denied their rightful rewards in the pool is solidly on the cards as part of a long-overdue and widely welcome reform process at the International federation and global regulator for aquatic sport.
There is no appetite for removing medals from any GDR swimmers, given that they, too, worked hard and were teenage victims of the politicians and scientists who planned the DDR doping program that is estimated to have involved 10,000 athletes, some who we knew as winners, others we never knew who we now know were used as guinea pigs in clinical trials on humans designed to make sure the best talent had the best performance boosters.
There is a huge appetite in swimming for shadow recognition awards to be given to those who raced onto the podium or were locked out of the medals by swimmers fuelled by Oral Turinabol and other banned substances.
The International Olympic Committee would have to act at Olympic level, while FINA has control over World Championships and the rule book and Constitution and can set precedent on such things as the removal of prizes from any criminally convicted of harming athletes, including, as in Kipke's case, an admission of 58 counts of doping minors for the sole purpose of enhancing sports performance.
In the past, the IOC has cited statutes of limitations and offered up excuses to do nothing. The past week has shown, however, that there are no excuses for not exploring a reconciliation process aimed at healing the wounds inflicted on athletes, largely women athletes and largely underage at the time, by the damage of the original crime, the actual doping and its consequences, and a leadership culture that decided to turn a wilful blind eye and do nothing.
The DDR doping saga is one in which dogs that lie cannot catch a wink of sleep and this past week have had drums, bells and whistles banged, chimed and blown in their ear by the gusts of the darkest chapter in Olympic history. Athletes and their voices will not go away, they have told myriad media outlets the world over since my articles in The Times on Thursday.
Many more stories of just how hard the journey has been for families are likely to emerge or be retold in ever-greater heart-rending ways because parents have grown old and passed away believing the hard work and sacrifices were in vain and that the thieves who stole their kids' futures got away with it in an Olympic realm stacked with the courage and bravery of human spirit all too often absent from the boardroom.
All those athletes and coaches who have shared their views in the past week on DDR doping and its impact, have shared one thing in common: they want a wrong righted for all concerned, the winners suffering hurt unseen and later damaged by the doping, the 'losers' damaged on the day and throughout their lives because of stolen identity.
Asked by this author for The Times how she would feel about a shadow gold medal and champion status with Petra Schneider in the 400m medley of 1980, Britain's Sharron Davies said: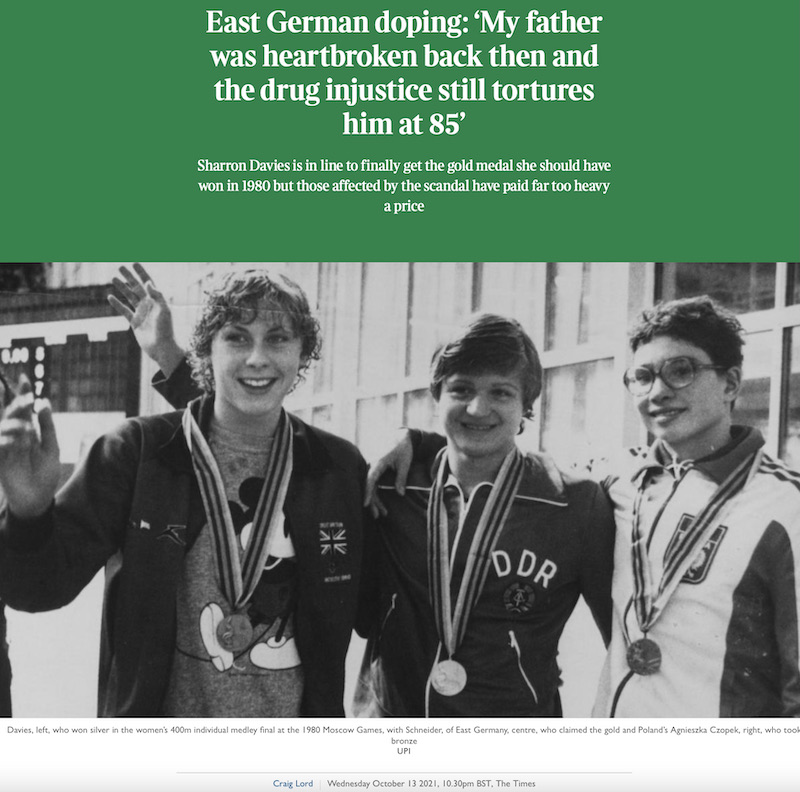 "Parents have made so many sacrifices and then were forced to watch so much injustice, people like my dad [Terry Davies, her coach], who felt the heartbreak of it all back then and still tortures him now at 85 – and he is still coaching.

"It would mean a huge amount but not just for me. My family made massive sacrifices. There was no funding or Lottery in those days. I remember overhearing my parents talking about going without holidays, without washing machines, without new school uniforms for my brothers.

"The finance was used to support me to do my sport: they didn't have enough money to come and watch me when I raced. Sometimes my dad would scrape something together to contribute to him going to competitions. So, he went to Moscow but they never went to the Commonwealth Games, to the Europeans or any of those events."

Sharron Davies – Image: screenshot from The Times Online
Maggie Kelly was Davies' teammate at the 1976 and 1980 Olympic Games. She made a comeback for Seoul 1988 and raced for England at the 1990 Commonwealth Games aged 33 at a time when the average age of women swimmers was half that – and spent her career being undervalued by those who didn't appreciate the unique challenge of the invincible force she had so often been up against. Kelly's take on the latest developments was moving. She told me:

"We've been let down so often in the past, I think we would be surprised and shocked, emotional and flabbergasted if it happened. Sadly, my parents are not around to see justice. My dad was the the first to say that there should've been a Steward's Enquiry after watching the East German girls. He wasn't far wrong … After many years feeling like a failure, being told we should be tougher, stronger, bigger, I've come to terms with the cheating. I can look back, logically, and say 'I was bloody good'."

Maggie Kelly – image, ragout of Best and Worst column in The Sunday Times a decade ago
The first western woman home in a breaststroke final in 1976, Kelly would also have claimed silver in 1980, and gold as a member of the Britain 4x100m medley relay awarded silver behind the GDR. That team included June Croft, Ann Osgerby and Helen Jameson.
Osgerby finished fourth behind three East Germans in the 100m butterfly, the bronze medal having gone to Christiane Knacke as the third woman home inside the minute, a feat that would not happen in Britain until 2005. Knacke hated what they'd done to her and mates . She took courage in both hands and travelled to IOC headquarters in Lausanne after the fall of the Berlin Wall and tried to hand her medal in to Juan Samaranch, the then IOC president. He would have none of it, telling her "keep it, you weren't the only ones".
As I wrote in The Times this week: "The signal had been sent: the Cold War may have been over, but there was no desire to go back and investigate one of the darkest chapters in world sport. Instead, there would be silence. Results would not be changed and records would stand. There would be no attempt to pursue those responsible for using young athletes as guinea pigs to perfect the dosages of steroids and other performance-enhancing drugs."
And no medal for Osgerby at the helm of the rest of the field that day in Moscow. No relay gold for Croft, either, nor the bronze that might have been in the 200m freestyle. Asked what recognition would mean too her, Croft tells me: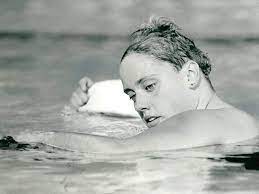 "After so long it would be 'nice' to be acknowledged, however I still don't believe it will happen, as it has been looked into many times before and been knocked back. It won't make any difference to me or my life after so long, and the loveliest bit would be a reunion with old colleagues again. It would have been lovely for both my parents to see this happen as they put a lot of money and time into supporting me, and them watching me win a silver in LA was the proudest day for them, but as only my mum is still alive, that won't happen. Sounds quiet negative, but after so long … I won't hold my breath …".

June Croft – image, courtesy of Team GB, British Olympic Association
Very wise. The money she mentions is part of what corrals Olympic bosses and the IOC into a paddock of responsibility from which there is no escape. Amateur rules in the 1970s and 1980s dictated that athletes would be disqualified if they gained financially from their Olympic successes. After Moscow, Davies was barred from making a comeback for LA 1984 because she accepted a 40 pounds (sterling) payment for endorsing a product.
At the time, those who claimed gold for the GDR trained in highly subsidised sports schools and raced knowing that to win could mean a flat, a car, promotion on the waiting list for such things and the equivalent of around $5,000 in prize money for each gold, a sum that represented a large amount at the time, particularly in the East German economy.
DDR Doping Impact On Dolphins: Michelle Ford & The Triple Champ She Might Have Been
Michelle Ford, the Australian who claimed 800m free gold in Moscow 1980, first raised that issue as one of the athletes invited to speak to the Athlete Voice to Olympic bosses at the 1981 IOC Congress in Baden-Baden.
Ford is delighted that time may finally catch up on Dr. Lothar Kipke, the evidence unearthed in his own garage in a police raid then used in the 1998-2000 German doping trials in Berlin. On 12 January 2001, Kipke was convicted on 58 counts of systematically administering anabolic steroids, including injections or 'little blue' pills of Oral-Turinabol, to underage swimmers.
As Ford notes: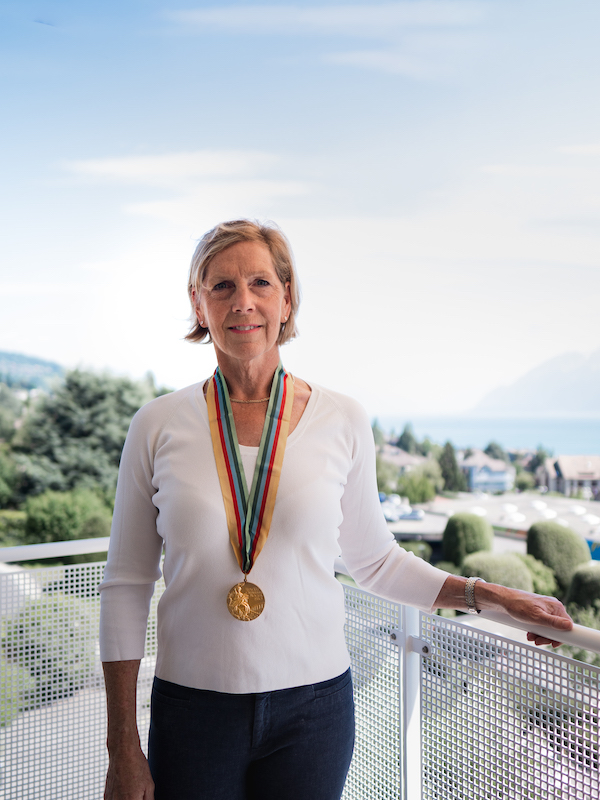 "Kipke's records showed that in the seven months before racing in Moscow, East German women swimmers had been given steroid doses higher than the 1500mg disgraced Canadian sprinter, Ben Johnson, had received in the 12 months before his rise and fall at the Seoul 1988 Olympics. The East German girls were also given steroid 'refreshers' of 100 mg and 10mg in the Olympic Village and 100mg within two hours of a final."

Michelle Ford – image courtesy of Michelle Ford
The competitors who finished ahead of her in the 400m freestyle and 200m butterfly in Moscow – and the dosages they were given – were Ines Diers (1320mg), Sybille Schonrock (1320mg), Petra Schneider (1895mg) and Carmela Schmidt (1725mg).
Her coach in Moscow was Australia head coach Bill Sweetenham, who sent Ford a heartening note today to say: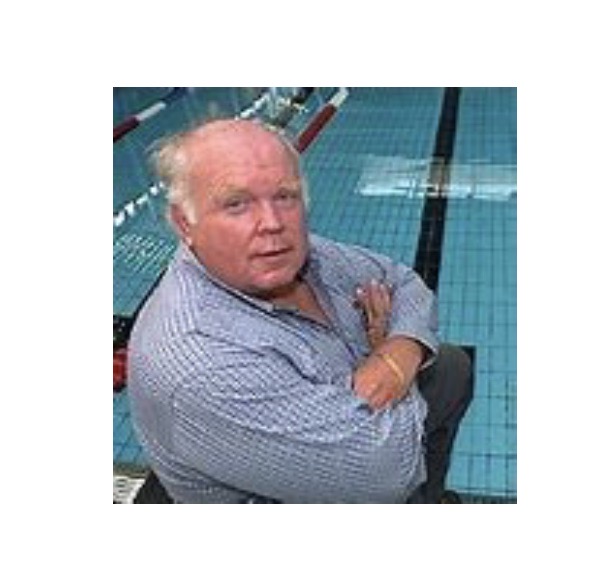 "No one and I mean no one deserves this more than you. You worked so diligently for your podium recognition. CONGRATULATIONS ; CONGRATULATIONS. And this was achieved with yours and mine dignity and without publicly complaining. Hope you can feel as good as me about this. Sensational."

Bill Sweetenham
Ford replied: "Such nice words and so true. The 200 'fly was their first shock and then to trump them in the 800 and win Gold was true team work. We had many hurdles – and surmounted the odds. Thank you for believing in me and for your skills as a coach. You knew how to bring the best out of me."
Today, she pens the following fine words for the Sunday Telegraph and other News Corp papers in Australia:
Forty years ago, I was among the athletes who spoke the Athletes' Voice to International Olympic Committee members for the first time in history at the 1981 Olympic Congress in Baden Baden, Germany. We stated in our final speech that " We consider doping the most shameful abuse of the Olympic ideal."
Today, the swimming community has hope that FINA, the international body governing the sport, will act and put an end to a saga that has gone on all too long. It is time to right the wrongs and give those who have been denied their rightful place the recognition they deserve and their place in history.
I was Australia's only individual gold medalist at the 1980 Moscow Games, and placed 3rd and 4th in my other events behind the GDR swimmers. I was also the only female swimmer from a western country to claim gold ahead of the German Democratic Republic's medal machine in 1980. I beat a system that had their athletes doped to deliver sure-fire victories and podium sweeps as poster girls for a political ideology.
It was dream come true to receive my gold medal, tears running down my face, as Advance Australia Fair played and I watched the national flag being raised conscious that the moment was being shared by family, friends and all those watching back home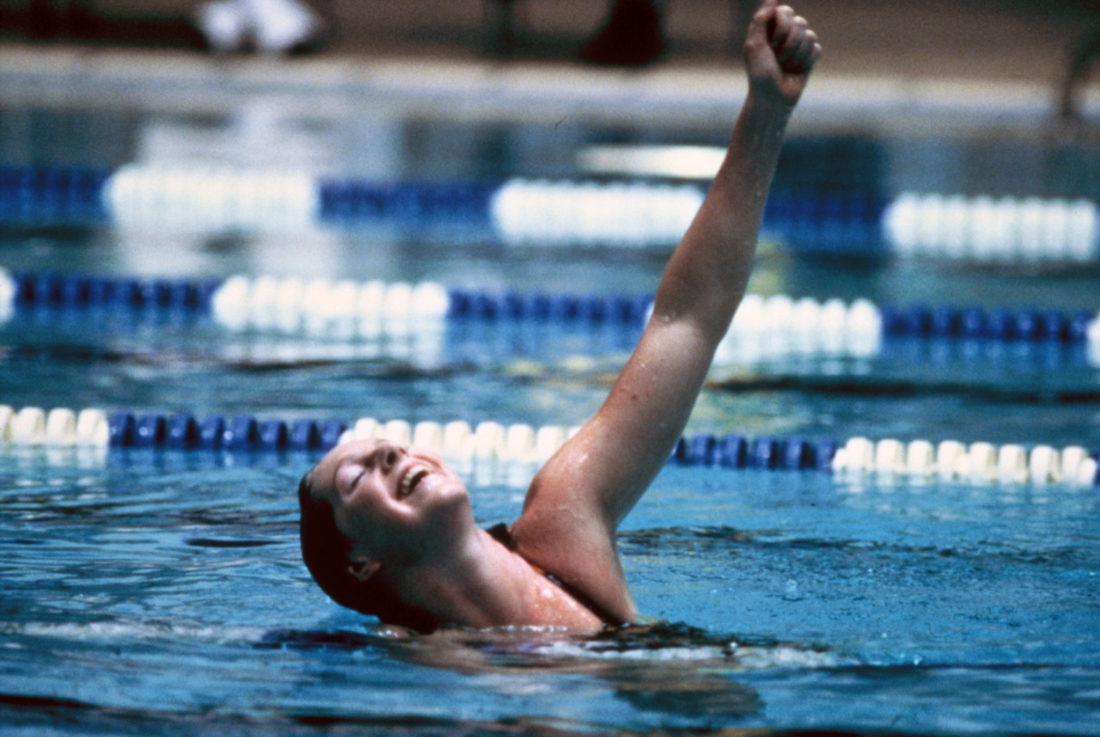 Alas, many others were denied that chance.
At the 1972 Munich Olympics, the East German female swimmers claimed no gold and held no World records Games. They emerged from Montreal 1976 with 11 golds and a tally of 79 world records set since 1973.
In Moscow, muscular girls with deep voices dominated again: 11 of 13 golds, 6 podium sweeps, 15 other medals and 10 world records. They never tested positive, so our questions were never answered until the Berlin Wall fell in 1989.
A police raid at the home of Dr. Lothar Kipke, GDR chief doctor and member of the FINA Medical Commission, unearthed secret documents revealing the extent of 'State Research Plan 14:25'. Kipke was later convicted in a Berlin court in January 2021 of administering steroids to underage girls who had no medical need for substances banned in sport.
Women swimmers, during the 1970s and 80s were denied rightful rewards, not by better athletes but by anabolic steroids and a broken system.
I might have won three golds not the one in 1980 but unlike others denied I got to experience the glory of it. It saddens me that they are still left feeling robbed after decades. I also feel for those who won medals but who have paid a price with serious health problems. We all carry the scars.
Under a reform process at the swimming federation, there's hope that Kipke will be stripped of his honour for 'services to swimming'. Reconciliation and healing might then begin.
The FINA reforms are timely and exciting. I hope the IOC will also seize the day to help heal the damage caused by the biggest theft of Olympic prizes in history.
Michelle Ford Eriksson MBE Olympic Gold 1980 Moscow
The new mood for change and reforms at FINA led by Al-Musallam have raised the prospect of olive branches, doves and dry land in a sea of endless storms.
Here's a touch of why: Imagine for a moment what it might mean, taking just a few examples over the course of the 1973 to 1989 period affected by DDR doping.
Montreal 1976: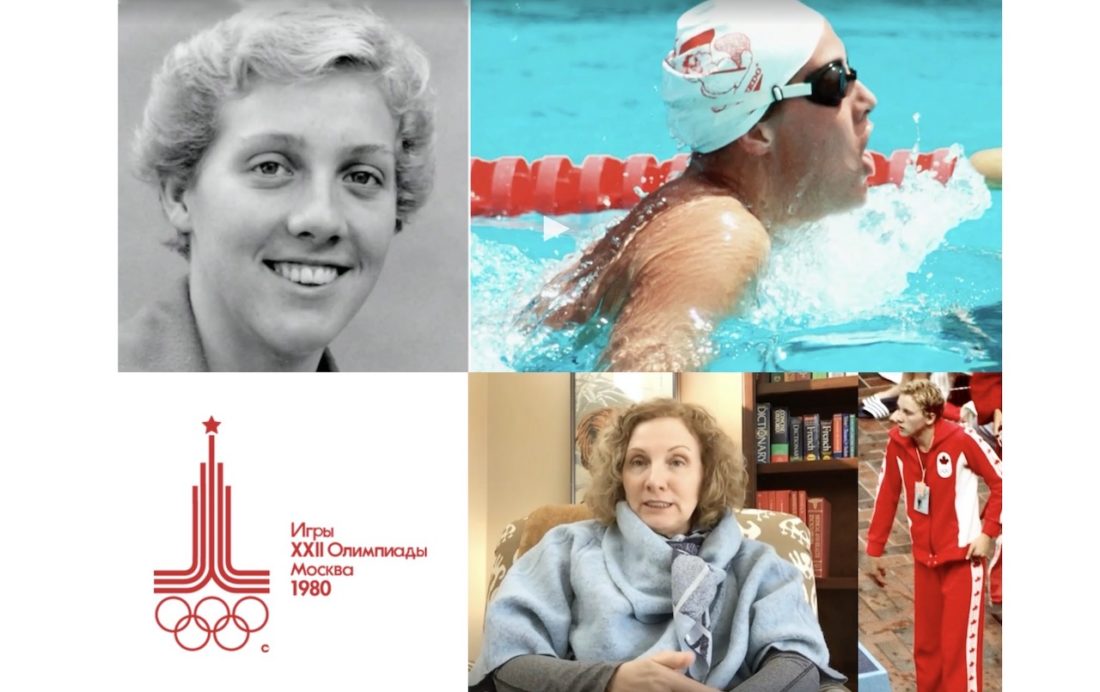 Enith Brigitha, of the Netherlands, finally recognised as the first black swimmer ever to finish at the helm of an Olympic swimming race – imagine the wave of encouragement and cultural shift released by the energies of Anthony Nesty, Anthony Ervin, Cullen Jones and Simone Manuel … but decades earlier…
Shirley Babashoff, of the USA, a five-times gold medallist (imagine that being celebrated as deserved), teammates Wendy Boglioli and Karen Moe promoted to champions and several other Americans would find themselves on the podium, including Melisse Belotte, double backstroke champion in 1972 and locked out of the medals in 5th over 200m in 1976 in a time 4sec slower than the GDR winner, Belotte's 1972 World-record win now some 7sec off the pace of the best of the GDR, where national-record standards had improved 11sec in four years, just one example of a fast-forward in women's speed like no other in history, not even during the short-lived shiny suits saga of 2008-09, when performance enhancement came in the shape of non-textile materials and compression that altered angles of buoyancy and skewed the field in radical fashion.
Nancy Garapick a double Olympic gold medal winner at her home Games
Cheryl Gibson, who just became a member of the FINA Bureau, also a champion at a home Games
Moscow 1980*:
Michelle Ford, of Australia, recognised beyond the one win, as the first swimmer home untainted by proven performance enhancement in three events
Sharron Davies in the 400IM Ann Osgerby in the 100m butterfly and teammates form the medley relay Helen Jameson, Maggie Kelly and June Croft, all with Olympic victory to show for their efforts, Croft with a bronze in the 200m free in the bag too
From The Netherlands, Conny Van Bentum and teammate Reggie de Jong would join Croft, who at LA 1984 would claim a 400m freestyle medal, in the club of those with Olympic sprint free medals, too, while the narratives of careers take on a new dimension, Croft's teammate Sarah Hardcastle, silver medallist at LA1984, would also have two world titles to her name, from 1986.
Carmen Bunaciu might have swum to backstroke golds in Romanian colours
* – the Games in Moscow we're subject to an American-led boycott, which changed the shape of the swim meet but has no bearing when deciding on shadow rewards and recognition for those who did show up. The Hall of Fame, a private business in the United States, has campaigned for a place in its ranks for those Americans who lost out through boycott and while many sympathise with the plight of world-leading swimmers denied, no such campaigning has been taken up by ISHOF on behalf of swimmers who did show up and were clobbered by the East German medals machine. Time for reform in many places in the swimming world.
Seoul 1988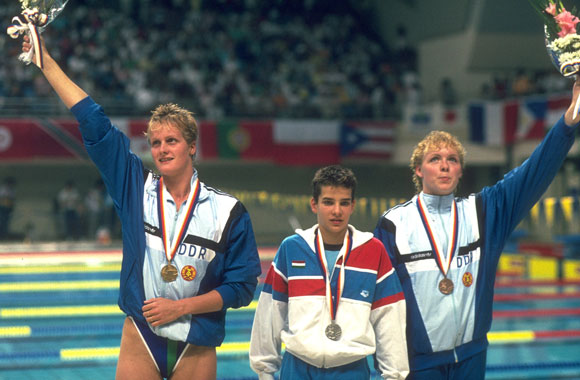 Krisztina Egerszegi a double champion for Hungary at 14 on her way to three golds in 1992 and a gold in 1996 that would have meant Katie Ledecky matching her record solo tally of Olympic golds this year not exceeding it by one: that link take you to a feature on Ledecky finding perspective and talking about mental health issues in common with many others these days who may not realise that others long before them had it worse and have been, in effect, ignored for decades (each story has its own take and tale on overcoming, among the most insightful, this from Sippy Woodhead, denied in 1980 by boycott)
Mary T Meagher and a 200 'fly title retained for the American to top a stellar career
Podium promotions for Catherine Plewinski of France in the 100 free and 'fly
And Dutch gold in the 4x100m free relay for Amsterdam twins Marianne and Mildred Muis and their mates Conny Van Bentum and Karin Brienesse. Imagine what that would have mean back home.
Coach Recognition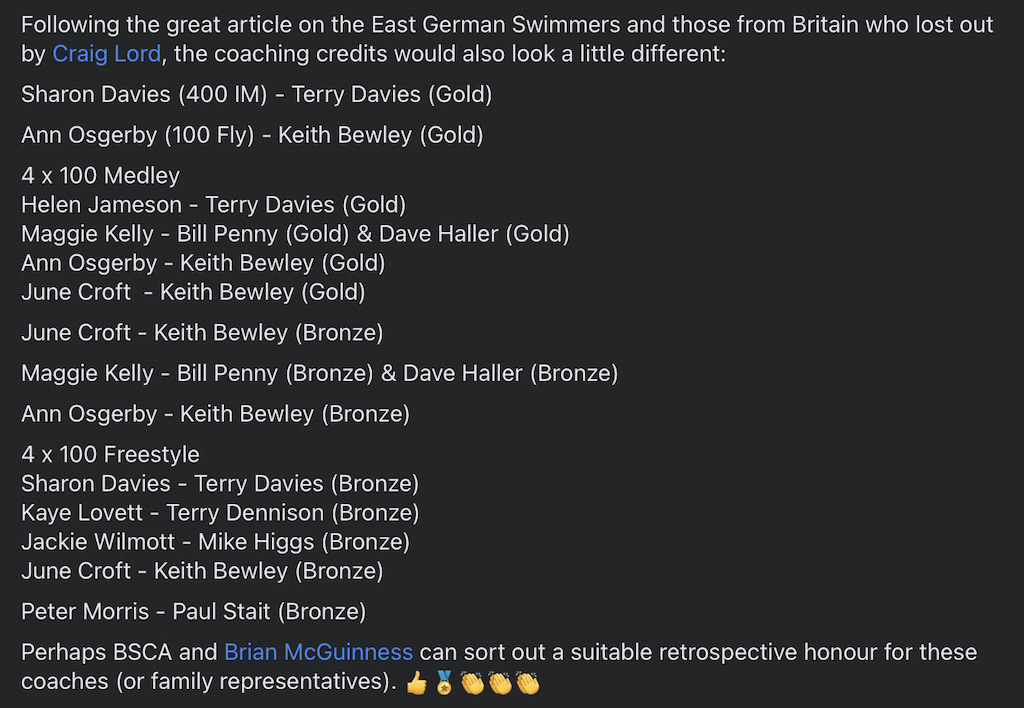 In similar fashion, of course, coaches galore went down as having done an 'ok' job or 'not writer as good as the best of 'em but not bad', as so forth. In fact, as former international and sports scientist Mike Peyrebrune noted in a social media post, the roll call of medal honours among Britain coaches after the Moscow Games might have looked like the image to the left.
Some, sadly, are no longer alive to hear the encouraging news this week. Just as we should never forget the challenging times that girls and young women, in particular, lived through in swimming in the 1970s and 1980s, we should not forget the impact on a far bigger community of people, some of whom will now be watching and waiting to see if international sports leaders live up to their reform pledges, stretching to righting the wrongs of the past so that all can move on and constitutional pledges can be kept, starting with growing and promoting swimming because it's the safe, decent, glorious sport we know it can be if leaders work their end of the Fair Play bargain.