Swimming – The Struggle To Stay Afloat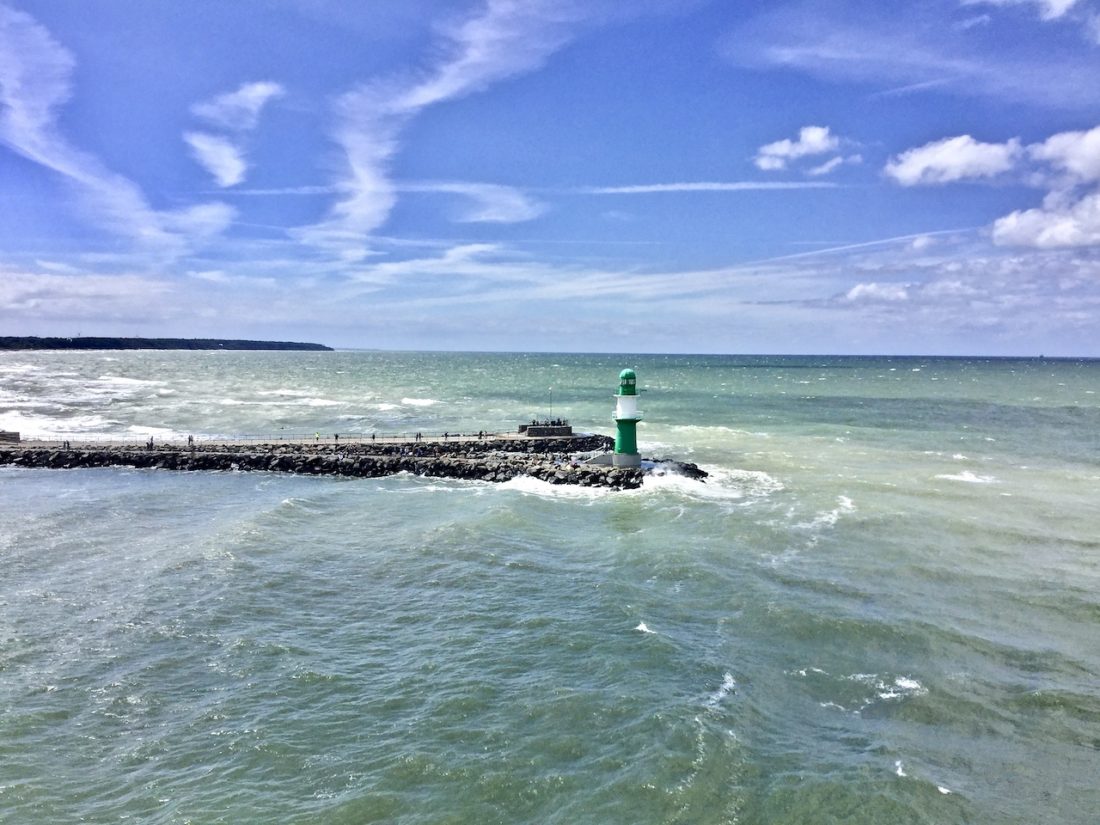 Olympic year, the peak of the competitive swimming calendar. It might have been so different. Alas, a virus first known about (by a few, including some in official positions of influence and decision-making) at least a year ago, last November, then spread from China outward throughout much of a highly connected world.
The COVID-19 spread wiped out what might have been and changed the landscape of realms social, business, sporting, academic, medical care and much else. The 'new norm' is now what came to pass: high rates of infections and death well beyond the average impact of a hefty 'flu year, resulting in lockdowns, closures, job losses, massive economic impacts that will take many years to recover from, as well as serious impacts on the health and wellbeing of many.
Sport, like many other sectors of 'entertainment', has felt the impact as keenly as many others. Dig down to swimming and we find a sport in crisis. How? Well, at the beginning of a series of features considering some answers, we start with this list alone:
Pool closures
Program and club closures
Restrictions on numbers that impact financial models
To compensate for lost income, lane-hire costs rising four-fold and more at a time when clubs and individuals cannot sustain such hikes in prices (see Thame Swimming Club's letter to British Prime Minister Boris Johnson)
Lost jobs
Coaches and teachers gone – some never to return
Teaching programs severely restricted/some closed
Clubs and programs catering for a range of people from toddlers to adults learning to swim, rehabilitation patients (physical and mental health), club and development swimming and on right up to elite Olympic team prospects and members struggling to survive and unable to tap into any financial support packages at a time when the financial models they have relied on no longer exist.
Young swimmers unable to make swimming a part of their regular routines face two key struggles, among several: they lose the habit; they find other things to occupy their time – and may never return (think of how heavy the lift can be when you've been pressing a hefty load and then put it down for a long time… some will make it back, many will not, especially if there are no systems and plans and programs to encourage and help make it happen)
The latter may well create a lull, almost generation, in the talent pool swimming relies on to keep the waves rolling.
Great that elite swimmers have made it back to Olympic preparation far and wide. Essential, indeed, for any with a burning ambition to excel in Olympic waters and an understanding of what the alchemy of dream to golden reality actually takes.
Despite the return of many at elite level and the impending International Swimming League Solidarity Camp and Season 2 competition, beginning in Budapest the weekend after next, many swimmers struggle to find water space yet; struggle to stick with the sport when the sport cannot provide the facilities, the time, the social contact so important to club life, motivation, physical and mental wellbeing.
Swimming is a realm that relies not only on the elite but the pool from whence the elite came, the ocean of those who fund the sport through participation and competition at lower levels: no ocean, no waves (or at least the prospect of smaller, less frequent waves as things stand).
Partial returns to the water and a small wave of competitions across Europe, Australia, China, Japan and elsewhere have given the impression that things are getting back to "normal".
That view glosses over what remains a reality of many in swimming: a place in the water for the few not the many; many pools still closed or working on such low turnover rates that their futures are anything but certain; coaches leaving the profession to take up jobs outside sport, their return top swimming as uncertain as the prospects of clubs staying afloat.
The Coronavirus COVID-19 pandemic is with us yet, social-distancing measures and another round of lockdowns where and when there are spikes in infections look set to be with us into 2021. The Tokyo Olympic Games may finally happen, in one form or another (with some spectators, no spectators, reduced media presence etc etc) a year late.
There remains a chance that the Games will not proceed, depending on the financial impact and outlook. Among key determining factors: the Japanese economy; confirmation of successful vaccines and treatments against COVID-19, beyond clinical trials, and then a global rollout (any national rollouts won't go far enough when it comes to global events such as the Olympics) of the fix that allows close contact, travel and interaction of the kind most of us were very familiar with and took for granted pre-COVID.
However things pan out for swimming's revival, recovery is unlikely to happen in the same way nor at the same pace in different parts of the world, for a variety of reasons, among them financial, political and cultural.
Against that backdrop, one of the most important messages from the pool, from all aquatic sports, has been somewhat lost on too many politicians far and wide: with care, with planning, with proper procedures in place, the pool can be and is as safe a place as any – and safer than many more.
Today, Swimming Canada tells us that it is "proud that its provincial sections and clubs are succeeding at maintaining a safe environment as pools across the country have reopened".
The federation's CEO Ahmed El-Awadi notes:
"So many provinces, clubs, coaches and swimmers have been following the framework of our COVID-19 Return to Swimming Resource Document, and adapting it to their local needs. This has allowed Canadian swimmers to be active, stay fit and train. That said, with rising COVID-19 numbers in parts of the country, our swimming community must continue to be vigilant and adjust as needed to mitigate the risks."
The message is similar in many other nations – but by no means most of those who have membership of FINA, an international federation yet to announce precisely how it intends to distribute funding to its members to tide them over for the struggle being endured; yet to explain how the use of funds will be monitored; yet to reveal what systems of transparency and open reporting will be a part of the new norm in the interests of the sport and its survival in many places, let alone its long-term development.
Swimming Canada's 'safe-revival' framework was developed by a 16-person Return to Swimming Working Group, focused on a safe return to swimming that adheres to the overarching health, medical and safety considerations. The federation notes:
The risk mitigation process was developed from the best available information from medical and scientific experts including the World Health Organization, and in conjunction with the National COVID-19 Return to High Performance Sport Task Force coordinated by Own the Podium, the federation notes.
Further, the plan is based on national health and safety regulations and can be adapted to local and regional realities. In many cases, provincial sections have taken many additional steps to adapt to the guidelines from their provincial health authorities as the situation has evolved.
Says John Atkinson, Canada's High Performance Director:
"High Performance Centres, universities and clubs have been able to return safely with the risk mitigation processes we've put in place. It's been safe and we see it is working. While cases have been increasing in some parts of the country, all involved in swimming need to continue to follow these safeguards to keep the return to swimming safe and positive."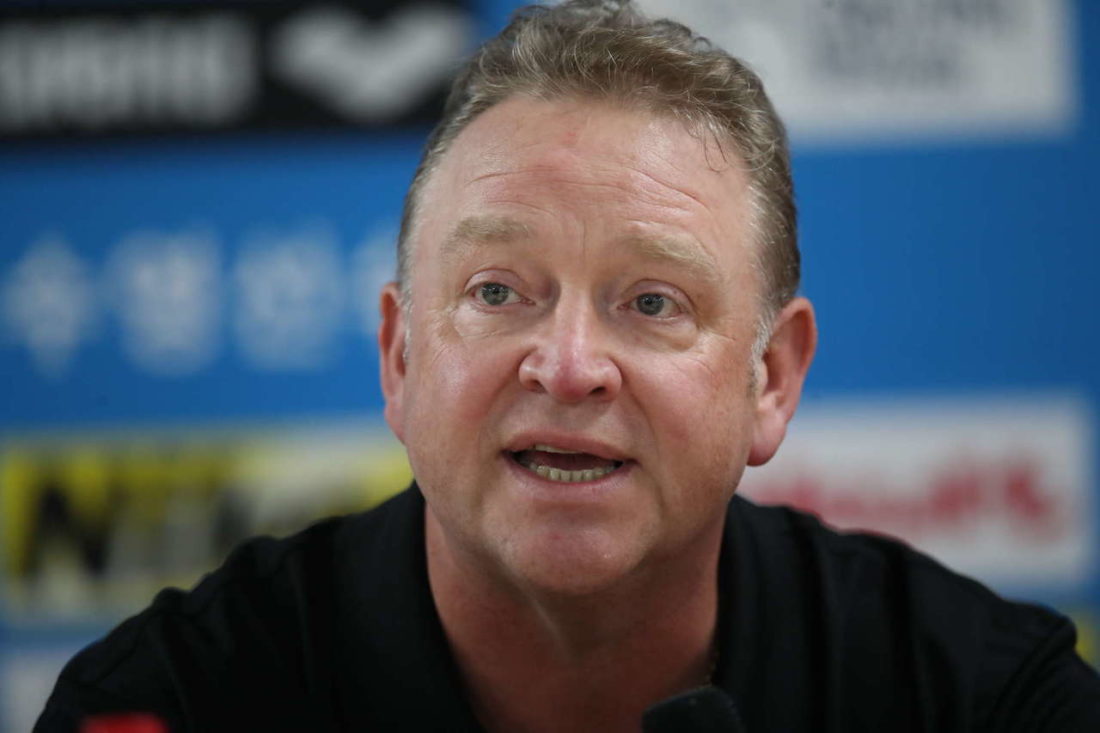 Version 2 of the Return to Swimming Resource Document was published in July.It includes recommendations for Health Monitoring, Physical Distancing, Equipment Use, Hand and Personal Hygiene. In all cases, swimmers, coaches and other personnel are encouraged to follow local health guidelines such as wearing a mask.
The websites of many swimming federations around the world include similar plans and processes.
Swimming Canada worked closely with the Lifesaving Society to develop its safety systems and continues to work on guidelines. Version 3 of Return To Swimming Resource is due in the coming weeks. Says El-Wadi:
"Swimming is part of a lifestyle that brings so many health and fitness benefits to our communities, and we all want to see swimming continue in a safe way. We need to learn to live with this and mitigate risk. We all need to be supportive of our communities and chip in to keep our facilities safe, and we are prepared to be flexible and adapt to changing public health restrictions."
Swimming – A Life Skill & Life-Saving Skill At Risk
As mentioned above, one of the key at-risk aspects of swimming in the COVID-19 crisis is learn-to-swim.
In the Sydney Morning Herald, Julie Power writes that "COVID-19 may have created a generation of non-swimmers who will never be safe around the water, warn experts."
The statistics that back up that worrying line are alarming: "Enrolments at swimming schools across Australia in September – a peak time for lessons – dropped 25 per cent compared with last year, according to an analysis of enrolments at 125 swimming facilities by Royal Life Saving Society Australia.
"It found the drops were greatest in NSW. This included a 40 per cent fall in children aged seven to nine, and a 51 per cent plunge in children aged 10 to 12, taking lessons. The data did not include Victoria where all swimming lessons had stopped."
Power's report notes that without additional lessons, children were "unlikely to ever reach national benchmarks that recommend every 12-year-old Australian should be able to swim 50 metres, float for two minutes and know how to respond to an emergency", according to Royal Life Saving's chief executive Justin Scarr, who noted:
"If a seven-, eight- or nine-year-old child can't yet swim 50 metres and tread water for two minutes, then they should be in swimming and water safety lessons. Non-swimming children become non-swimming adults, and that is a ticking time bomb."
In the 12 months to the end of June, 248 people fatally drowned and 504 were involved in non-fatal drowning incidents. Of those aged 15 to 24 who fatally drowned, nearly 70 per cent were male and 48 per cent died while swimming, writes Power.
It includes this from Gary Toner, executive officer of the Australian Swimming Coaches and Teachers Association:
"We may end up with a whole generation who may never learn to swim."
He had noted that whenever events such as bushfires or COVID19 disrupted swimming lessons, "some children would never return and others would take longer to get back into the routine", as Power puts it.
Toner said that parents were confident the pools were taking the right precautions to prevent the spread of COVID-19 but were worried about other parents and families who might attend lessons or visit the pool while sick.
That comes down to observing the good plans in place and the behaviour or individuals.
In the coming weeks, as and when time allows, S.O.S. will consider various aspects of the crisis facing swimming, starting with a reminder that, even in the face of risk, pools not only can be and are safe places that contribute enormously to the health and wellbeing of communities and societies.