Don't Blame Cornel Marculescu – New FINA & IOC Make Their Own 'Golden Thrones' Move To Force Relay Teams To Attend Doha 2024 World Titles Weeks Before Paris Olympics Trials Season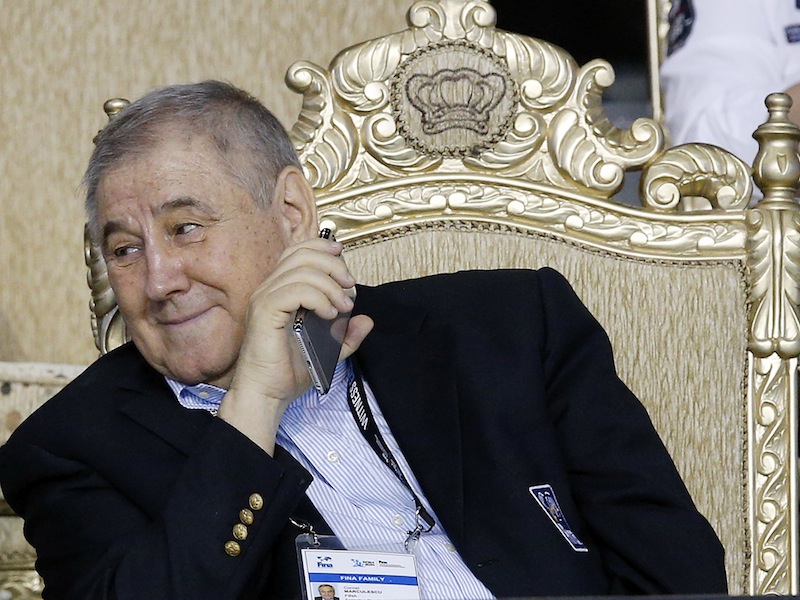 The International Olympic Committee and FINA have gone against the wishes of many of the world's leading swimming nations and, in a move that favours the United States above all other contenders, is to force 13 of the best 16 relay teams to attend a February 2024 World Championships just weeks before trials season for the Paris Olympic Games.
The move was made without consultation with athletes and coaches and in the face of clear calls for the IOC and FINA to avoid a move that many say has "nothing to do with the best interests of athletes".
In a statement that confirms the news broken by State of Swimming, FINA notes swimming's Olympic qualification process for relays aiming for the Paris 2024 Olympic Games:
Three (3) NOCs per relay event shall be qualified for the corresponding relay event at the Olympic Games Paris 2024 based upon the final results achieved in their performances at the 20th FINA World Championships 2022 in Fukuoka, Japan (to be held in July 2023). If there is a tie for third (3rd) place in any of the relays, all NOCs involved in the 3rd-place tie will be invited to compete in the Olympic Games Paris 2024.
The remaining thirteen (13) teams per relay event shall be the teams with the fastest times based upon the results achieved in their preliminary heat performances in the 21st FINA World Championships 2024 in Doha (QAT), excluding those teams already qualified in that event from the 20th FINA World Championships 2022 in Fukuoka, Japan (to be held in July 2023). If there was a tie for 3rd place in any of the relays from the 20th FINA World Championships 2022 in Fukuoka, Japan, only twelve (12) teams in that relay event from the 21st FINA World Championships 2024 in Doha (QAT) will be invited to compete in the Olympic Games Paris 2024.
The Doha event, if it remains on the calendar as scheduled, will mark the first time in history that the showcase World long-course championships are held in the same year as an Olympic Games.
There is another first, too. Qualifying relay teams in heats at a World Championships is unprecedented and appears to be an attempt to appease federations that have told FINA that they do not want one rule for the USA and those most likely to make top 3 at Fukuoka 2023 and another rule for the rest.
Forcing teams to attend when they do not wish to on grounds of athlete interests and welfare in a move that favours some nations, the USA the prime example, over others in an Olympic qualification process evokes memory of the "Golden Thrones" past of FINA, when Cornel Marculescu was director and the Doha hosts of a World short-course championships laid on a luxury package for governors of the global regulator, complete with thrones in the VIP seats overlooking the competition pools.
This time round, there's no pointing fingers at Marculescu, the chief deal maker and raiser of funds for FINA in his era. A reform process began at FINA when Husain Al-Musallam became president in June 2021 after Marculescu's departure. American lawyer Brent Nowicki was hired as director but look to the politics of the IOC and FINA to find the places most likely to be behind moves to force athletes to compete for places at the Olympic Games that may well "jeopardise their chances of being at their best in Paris", as one leading planner suggested.
Which Relay Teams Are Advantaged By The IOC/FINA Paris 2024 Policy?
The United States leads those nations that on past form is most likely to make a top three finish in all relays and in that sense is most favoured by a FINA/IOC qualification system that serves the easier honouring of contracts and political wishes and demotes the best interests of athletes to a matter of secondary interest, at best.
The USA, once its relays are qualified for Paris at Fukuoka 2023 would then have the luxury of not having to attend Doha 2024 World titles with its best national team, some likely to bypass the meet in favour of full focus on trials four months later ahead of the Games in Paris.
Other teams are less likely to be able to take a relaxed approach to the new process. The likes of Australia (barring its dominant women's 4x100m freestyle relay teams), Britain, Canada are among a group of nations that tend to have a more mixed level of success taking into account both genders but the vast bulk of nations aiming to qualify relay teams for Paris 2024 are now effectively being forced to attend the least-wanted World Championships in history.
The hosts of the 2024 Games, France has often excelled in men's relays – but not all of them every Games – and struggles when it comes to making the medals in women's events at World Championships. Where a French water polo team for the hosts qualifies automatically for Paris, however, there is no such provision for French relay teams in swimming: they are likely now to have to travel to Doha at the beginning of a home Olympic Games season at a time when they would normally be steeped in final preparation cycles for home trials ahead of the big goal.
In the words of one leading-swim-nation planner: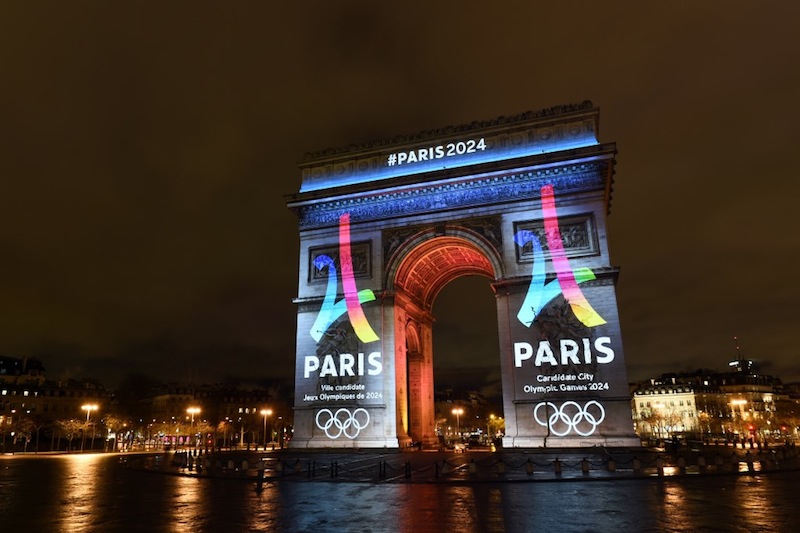 …[the relay teams policy] is catastrophic when it comes to long-term plans that the IOC and FINA have completely overlooked … they have ignored what athletes are saying and what we've told them. There is only one reason why that policy is there: to force us all to go to Doha when they know no-one wants to attend a World Championships weeks out from Olympic trials season in Olympic year. It makes no sense for athletes and long-term planning."
That move is part of a plan to hold a World long-course titles in every year between 2022 and 2025 – a schedule described by leading coaches and planners as a "ludicrous" plan that has "absolutely nothing to do with athlete interests".
There is one hope, albeit one that relates on the worst kind of news – for all who find themselves deeply disappointed by the IOC/FINA move: war-watchers believe that Putin and the Kremlin's illegal and brutal invasion of Ukraine will not be resolved until after the Paris 2024 Olympic Games and could even strength on for some years after that.
Those kind of scenarios will ensure that Russia remains a pariah locked out of world sport for some years to come and the FINA plan to stick to a schedule that has Kazan as host of the 2025 World long-course championships will fall.
If the Russian war on Ukraine continues to rage beyond the northern winter of 2022-23, pressure is likely to grow on FINA to tell Kazan "game over" and ask Doha to move into the 2015 slot, get the World Championships schedule back on track and make Fukuoka 2023 the sole moment of Olympic qualification for the top 12 relay teams in traditional fashion.
The FINA statement on qualification processes for the Paris 2024 Olympic Games.