Swimming Petition Calls On UK Government To Help Prevent The Birthing Pools Of Olympic Success From Sinking In COVID-19 Pandemic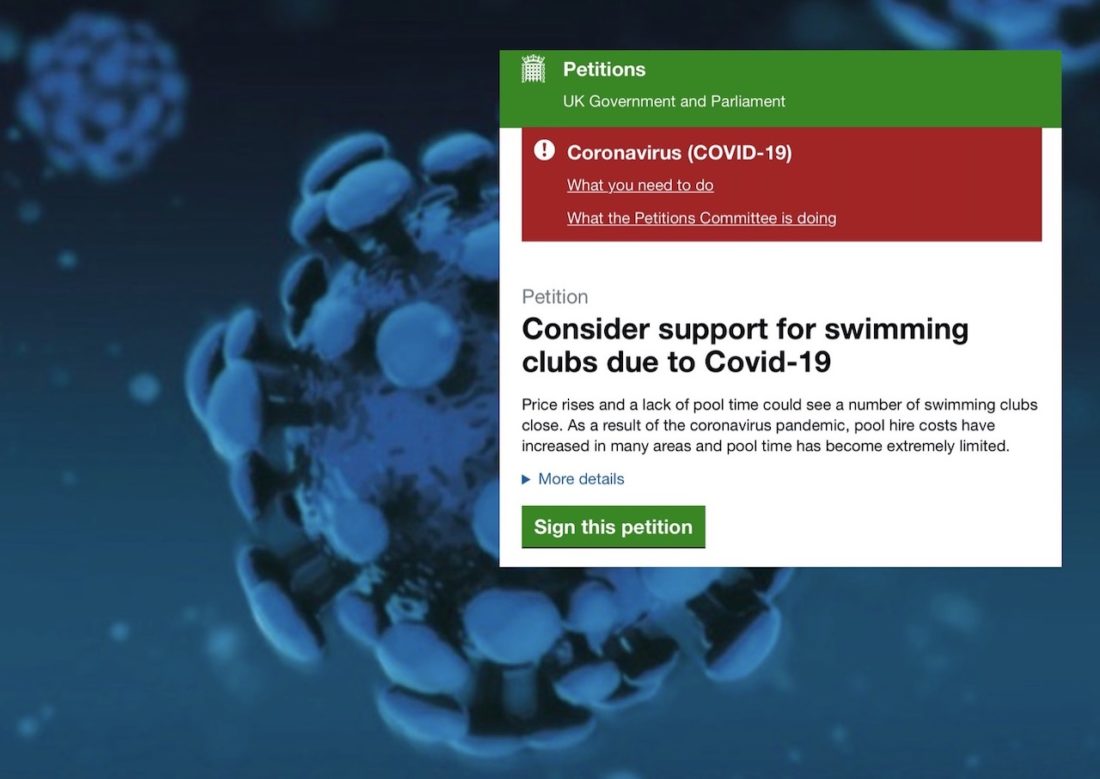 A swimmer from Thame Swimming Club in England has created a petition highlighting the club's struggle and calling on the UK Government to throw swimming a lifeline, help to keep pools open and recognise the threat to "amateur swimming", the birthing pool of elite successes at Olympic Games and other major international events.
Created by Saoirse Brady, the petition's full message to the UK Government reads as follows:
Price rises and a lack of pool time could see a number of swimming clubs close. As a result of the coronavirus pandemic, pool hire costs have increased in many areas and pool time has become extremely limited.
Due to the current COVID-19 situation and the restrictions which remain in place many providers are under huge financial pressure. Swim England have stated that 44 swimming clubs in total have had substantial price rises by one provider alone.
Amateur swimming is under threat. Swimming benefits young people in so many ways, from tackling obesity to improving mental health. For example, according to Swim England, swimming saves the NHS £357m every year. It would be a monumental shame if swimming became one of leisure's 'forgotten activities'. Who is going to win gold medals for Great Britain at the Olympics if swimming is gone?
Please let us keep swimming, by supporting swimming clubs during Covid-19.
At 10,000 signatures, the government is obliged to respond to the petition, while 100,000 signatures would mean the petition would be considered for debate in Parliament: swimming's struggle debated on the floor of the House.
Swimmers, swimming community and others who understand the positive role swimming plays in the lives of millions can sign the petition here.
S.O.S has started a series of features looking at the plight of swimming, its birthing and development pools, its roll in saving lives, its lifelong health benefits, physical and mental. You can read more here: