Swimming Coaches & Clubs Fight For Survival As Impact Of Covid-19 Pandemic Starts To Bite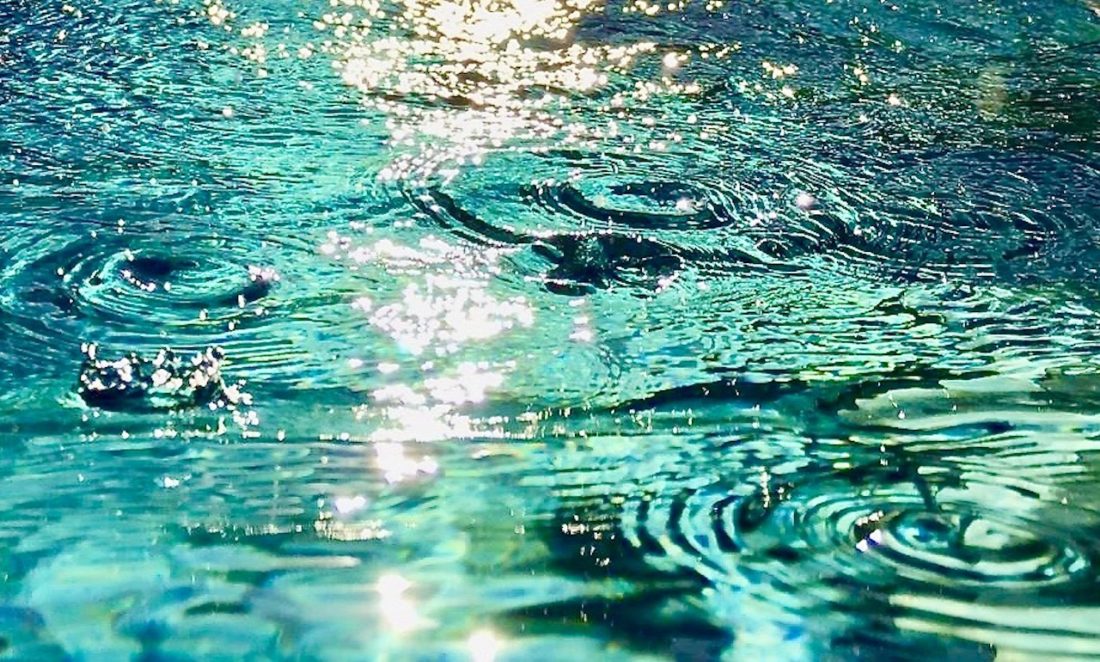 Swimming coaches and programs are locked in dire financial trouble and struggling for survival a year into the COVID-19 pandemic, the impact of long periods of lockdown, pool closures, understandable restrictions and frustrating bureaucratic barriers in the mix, now starting to show through in lost jobs, unsustainable financial models and broken budgets.
That's the picture being fed back to SOS by coaches reacting to the first in a five-part series considering the state of swimming in a pandemic and the question: Chlorine Kills Corona, So Why Were Swimmers Frozen Out By The Bug?
With thanks to those who responded to Part 1 of the concluding theme in a series of Spillover Stories – and ahead of part 2, news and comment, coming soon – the following post includes a selection of comments that reflect a broad consensus from coaches on the tough times many swimming programs are living through and why many agree with our SOS call for swimming's leadership to submit to a root-and-branch review and reform process after the introduction of an Independent Integrity Unit.

Last June, Jon Rudd, the Swim Ireland head of performance, spoke to me about some of the risks to swimming inherent in lockdown and how the Irish federation was working with swimming coaches and clubs on plans a protocols to "keep the family together". At the time, Rudd was speaking about potential outcomes.
Some of those have already unfolded, including turbulent events at Ponds Forge, the Sheffield pool that has been a flagship facility for swimming in Britain for almost 30 years, gained Swim England performance centre status in 2019 and in 2020 let its swim program fall through the cracks of structures and systems that are too weak to sustain elite, performance pathways and make best use of facilities built with world-class sport – and community/leisure – in mind. More on that soon.
There are many similar stories like that out there: they have huge impacts on swimming, swimmers, coaches, communities and they feed a trend that may well end in tears, say coaches and those who work at the coalface of the programs that feed talent up to the pointy end and the visible tip of the iceberg that sustains the Olympic Movement and the grand and glorious outcomes, spills and thrills we all watch every four years.
The logic of a vicious circle into a vortex related by the coaches responding to part 1 in this series might read something like this:
if the local clubs and programs below the surface of that iceberg are locked in a financial model that restricts their access to the wider pool of talent they might reach if it were not for the money; if there's no money for professional coaches; if there's no money for the equipment and conditions and water space required for the work needed to get the best out of the talent and potential a program/club does attract, then any talent that does keep its head above water will not stay in the local environment.
that talent will move on, to a national centre; the incentive of local programs to have coaches capable of coaching world-class swimmers will diminish at a time of restricted budgets and the local club/program will shrink in ambition and potential. Where then will the next wave of Olympians come from.
if you don't look after your base camp and keep it healthy and a place of vision, education, awareness, excellence and high standards, the chances of having robust numbers of folk capable of ascending (swimmers, coaches, parents, managers, scientists, nutritionists and so on), let alone reaching the peak, will be greatly reduced. And in the mix of that: expect some bad outcomes, including mental health issues, burnout and much else that comes with poverty in its broader sense but also linked, of course, to its specific monetary meaning.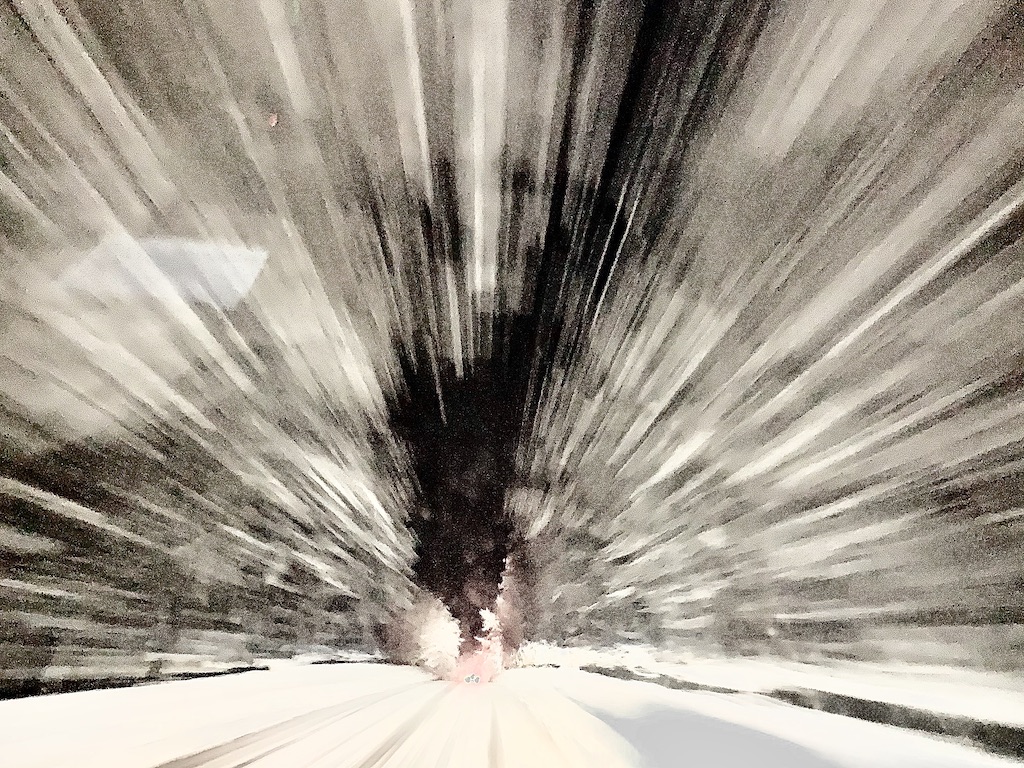 The coach community, in common with the volunteers, officials and others who approach their roles from different angles along a broad spectrum of standards and competences, provide the foundations on which swimming stands, are just starting to feel the full weight of the COVID struggle. Their comments suggest that they recognise the likelihood that the end of the pandemic via vaccination and the time it and other measures will take to feed through to "as all-clear as we can be" will precede a fallout it could take several years to recover from, for those who survive.
In American context, though speaking to issues that many around the world recognise, Coach Dia Rianda, who counts prodigy Clark Kent in her squad at the Monterey County Aquatic Team (MCAT) in California, paints a troubling picture when she tells SOS: "Coaches are working long hours being asked to do so without compensation. Full-time coaches have been laid off in favour of part-time coaches at lower pay rates and no benefits. Some age-group coaches have been laid off so clubs can financially keep the head coach, who then, in turn, focuses on top-level athletes only , with future feeder program non existent."
Such feeder programs are the lifeblood of swimming far and wide around the world – and underpinning them are communities, community sport, with masters and fitness and rehabilitation sections, as well as learn-to-swim. They often rely on volunteer coaches and while that can be positive and beneficial for communities, it can also come with risks attached, including an acknowledgement that there is little money or will, or both, for paying for professional services, coaching included.
At the danger end of the spectrum, depending on where you are in the world and what Safe Sport provisions are in place and functioning as they ought, there is a risk of checks being bypassed or overlooked when it comes to volunteering (though many sports programs and venues are vigilant and take such matters seriously, for the good of all, including children – and coaches).
Yesterday in Britain, the House of Commons Digital, Culture, Media and Sport Committee held an evidence-gathering session on the theme of "Sport in our communities" (video of the session), held an opportunity for Members of Parliament "to investigate the threat to community sport clubs after a fall in volunteering [including coaching]".
The MPs noted in their introduction to the session:
At grassroots level, sport in the UK relies heavily on volunteers, such as coaches and assistants but the Covid-19 pandemic has seen a fall in volunteering in all sectors. The third session of the inquiry into sport in our communities will explore how diminished numbers of volunteers could affect the viability of local sports clubs and the provision of sport.
Football, netball and StreetGames were among witnesses. They, like swimming – and at all levels – face a new threat in the 2020s: the possible elevation of esports to Olympic status and what that means for the participation and popularity levels of traditional sports based on physical activity and prowess. As we noted yesterday in noting the challenges ahead for FINA (and therefore all its members), Fortnite alone has the kind of social media following of FIFA, the federation of a giant in a league of sports far ahead of FINA in terms of budgets, popularity and competition for partners, sponsors, broadcast revenue – and, crucially in a pandemic, clout in the lobby of what can and cannot be ignored, what can and cannot be touched.
Coach Rianda, meanwhile, surveys the scene of one of the powerhouses and hotspots of world swimming success down the decades: California. Debbie Meyer, Mark Spitz, Matt Biondi, Janet Evans – and many more before then and after them, for example. They are came from community feeder clubs of one kind or another.
There's a sense of sadness in Coach Rianda when she notes: "I can say that California Swimming has probably been the most adversely affected by Covid times." Then this to send a chill up the spines not only of Americans but swim folk from around the world at a time when college programs that host a great many overseas talents are making headlines after scrapping sport-specific programs such as swimming, Covid sometimes being used more as an excuse that a reason to make questionable decisions that include targeting women for the chop in acts of Title IX noncompliance, say advocates such as Nancy Hogshead-Makar … says Coach Rianda:
"With youth sports opening back up on the West coast, time will tell what programs survived, what coaches remain, and what numbers remain. There will be many who come back to swim, but many more that will wait it out, by opting out for awhile. 500,000 Americans have lost their lives to Covid. It is unfortunately becoming an exception that someone doesn't know someone who died of Covid or has been seriously affected. If swimming mirrors what is happening with the return to school. Many will opt out. In other words, swimming is in trouble."
Coach Rianda agreed with the reasons why swimming is safe in pandemic but noted the following points affecting programs in the United States, some of which explain "where it is unsafe and may not be practical to return in some places", some overlapping with concerns that are catered for by protocols at national training centres and professional set ups but are not standard and monitored among the many, many thousands of local programs and pool operators across the country working at a variety of levels: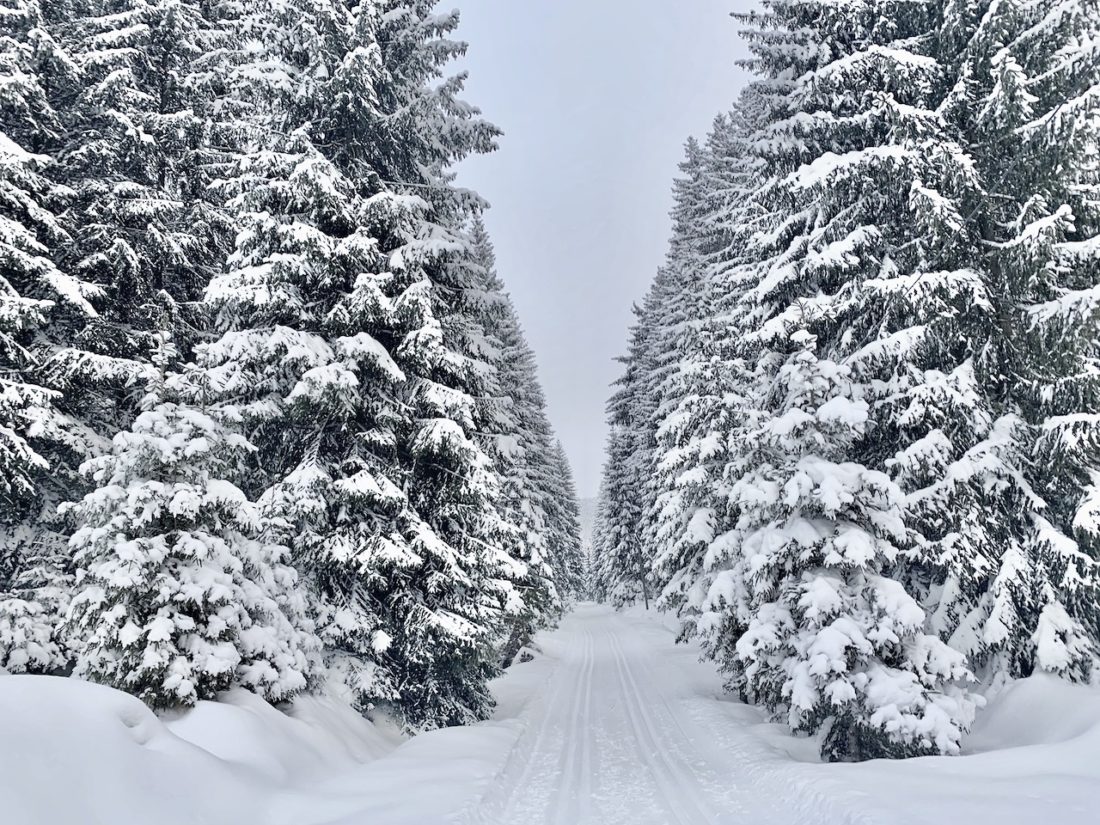 Swim Meets – crowded venues with unmasked individuals in close proximity outside the pool. Youth swim meets full of parents who do not think rules apply to them only to others.
Swim Meets – volunteer officials or paid officials who are 55 and older who work in close proximity to run meet are not willing to take the chance of contracting Covid. You just can't find enough officials to run a sanctioned swim meet.
Coaches 50 and over – and the same concerns as teachers: many with underlying conditions are reluctant to coach, while facility management and venues are unwilling to put themselves in a position of liability concerning an outbreak or spread.
Locker rooms. While the pools are safe, the locker rooms are not (a point built into many protocols far and wide – but not observed everywhere).
Federal, State and County bureaucracies make it impossible to open up a facility or program. There are so many hoops to jump through and for many programs so much time has elapsed that financially those programs are in dire trouble. It is also worth mentioning that no one government official wants to take responsibility for making decisions.
This one is affecting swimming in a huge way from lessons to elite level swimming. Coaches, lifeguards, pool managers, Certified pool operators, cannot renew their certifications and many or not willing to risk close proximity to others in in water training. There needs to be an option for recertification of these individuals through an online process until it is safe [to return to traditional certification processes]. Facilities are having a hard time finding personnel and then finding it especially hard to train new lifeguards and coaches.
Many older coaches are just choosing to retire or are being forced to find other work. Unless you are a college coach, coaches are not paid well and do not have medical benefits.
The biggest reason for programs not being able to get into the water and use facilities are liability concerns and there is no insurance that covers that (infections and illness through Covid-19).
Facilities are shy about opening for young people. Here's an example: kids know that they are at the low risk category and kids by nature do not follow rules well. Nor do swim coaches for that matter. It takes a facility invested enforcer (life guard and/or pool manager) to oversee enforcement of protocols and rules.
Not all pool users observe the same standards and protocols in pools that have multiple groups operating close by, so if one group misbehaves, all may pay a price, not just in terms of the risk of infection but through consequences pool operators may feel they have to impose because there is no insurance available to facilities and programs in response to a negligence claim.
The Voice of Swimming Coaches On The State Of Swimming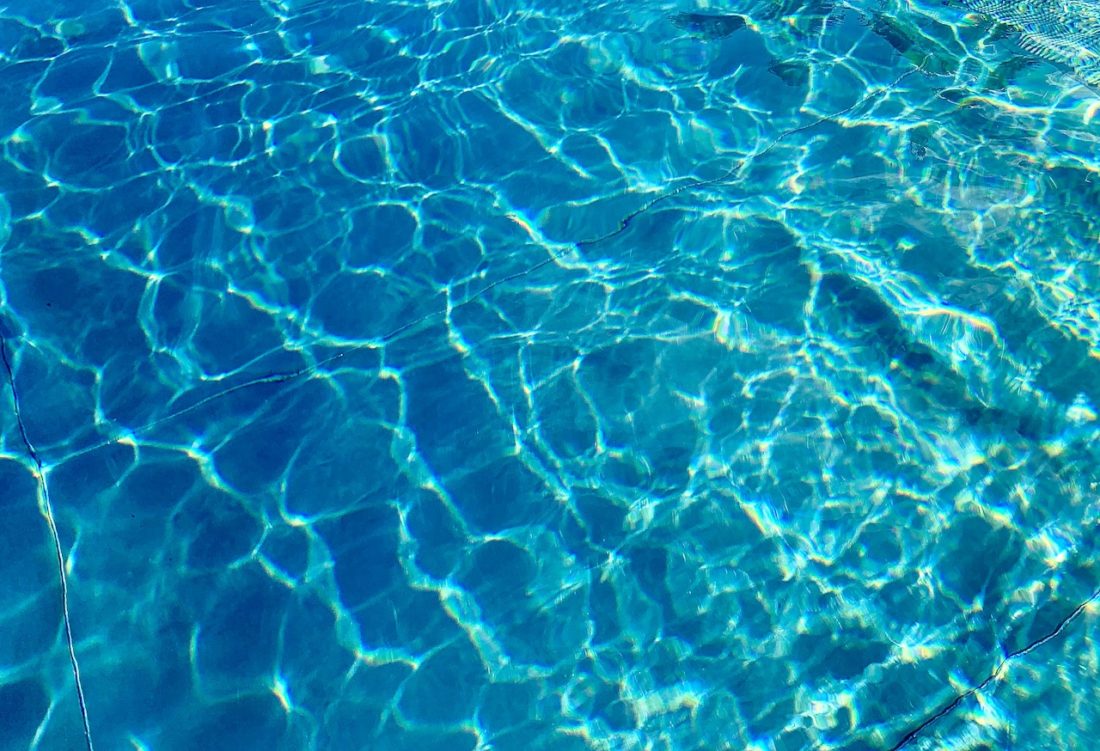 Feedback included comments that matched those made above by Coach Rianda, including all but blanket support for "the pros on swimming as a safe activity" during this pandemic. Trying to avoid repetition, here is a selection of other comments from the coaching realm of lived experience of things that swimming has not been very good at, namely acknowledging the downside of things, engaging with the folk raising awareness of uncomfortable matters that, like viruses, are apt to turn toxic if they go ignored and untreated:
"I agree with the points you made. There are also unsafe aspects to swimming that are not overlooked by good practitioners but are faced, embraced and built into protocols that help get swimmers back in the water. All those who don't acknowledge the dangers and risks and account for them hold back the efforts of those of us who do."
"The financial difficulties clubs are facing is bound to put pressure on everyone to move as fast as possible back to having rows and rows of kids, no masks, waiting in line behind the blocks at overheated meets that run from Friday to Sunday with hardly any let up. There's the important issue of safety being compromised too soon but I'd also hope the sport takes the chance to learn and change what was going wrong before the pandemic. Youth meets don't need to be family wreckers. Swimming needs to think about new formats that are child and family friendly otherwise its going to lose a lot of talent to other sports that are more attractive that an invitation to spend regular long weekends in a stuffy pool being bombarded by the acoustics of an asylum."
Here's Wayne Goldsmith talking to the theme of that last comment in a podcast in which he considers "How we keep kids playing sport"
Vulnerability in strength
"We have had to deal with athletes who are able to get in the water because they are on the official list of those eligible but feel guilty because they know some of their best friends and teammates are locked out. It has the capacity to turn sour but there's little we can do about it beyond trying to talk to all involved, keep them engaged and make sure they have personal goals and ways of working on those whether they are in the pool or still waiting to get back in.
Locker rooms
"Locker rooms have been out of bounds and swimmers have had to come ready and leave after a quick dry down and slip into track suit. They can then get a shower and get set for the day back home. It may be inconvenient but it can also work well in other ways. Opening a facility for a an early morning swim squad hours before normal opening times involves turning on every light, use of showers, the staff to clean up, the lifeguard and so on. It might be cheaper for clubs in a financial hole to offer the fast-in/fast-out, no facility solution to pool operators in some cases in the future."
Bureaucracy
"We had all safe protocols in place, worked with those between lockdowns and didn't have a single infection but we were still closed down before Christmas and it looks like we may not be able to open up until May, officially. Worse than that, because the venue we work out of has been shut down to save costs, the pool operator tells us that it may be June or even July before the facility is able to get back up and running, after plant checks, renewal of licences and other bureaucratic hoops to leap through. By then it may be too late and there's a serious risk of the program folding. Our club runs on the sweat of volunteers, we're not considered a business and we've had no financial help. Effectively, we're being drained to death."
Further reading related to our series: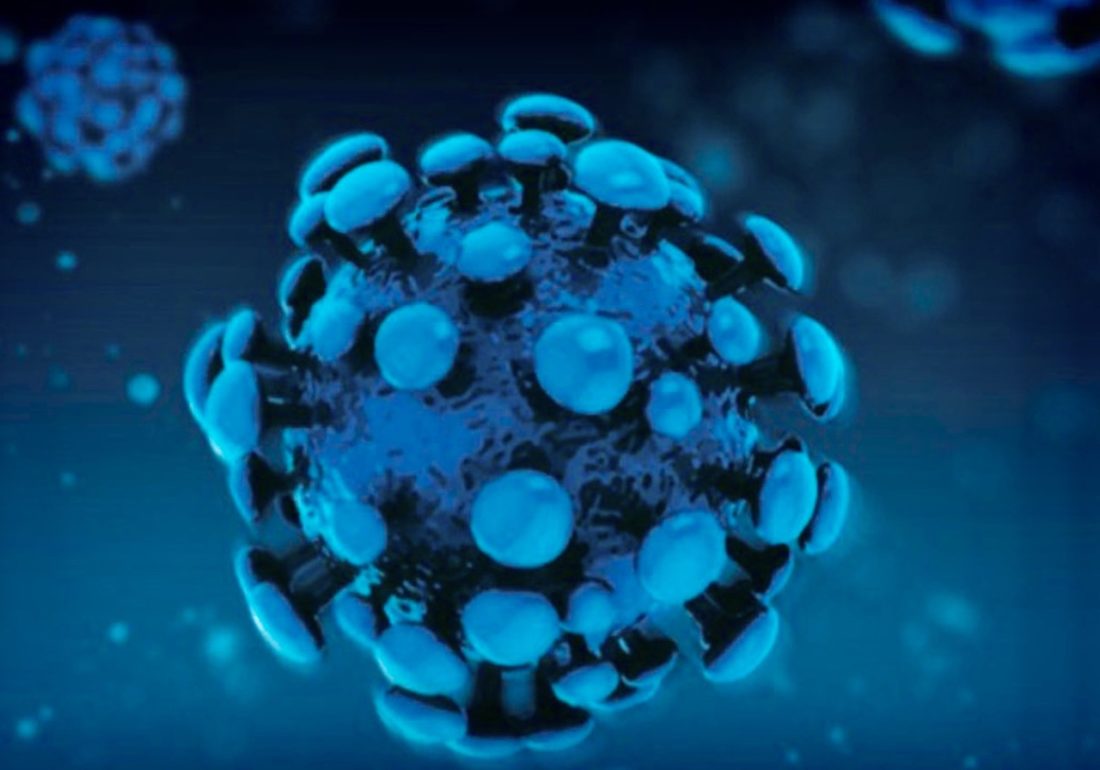 A 'COVID-19 Swimming Pool Study'
Three SOS features talking through a 'COVID-19 Swimming Pool Study' with Vincenzo Romano Spica, Professor of Hygiene at the University of Rome "Foro Italico". In the first part, he presses home the message that while chlorine is no guarantee, the swimming pool can be among the safest places for sport in a pandemic. Then, we take Prof. Spica up in a virtual helicopter to hover over the swimming pool and tell us what he sees, before concluding the mini-series with a look at other angles on the issues swimming has to consider as it plans its revival in a season of postponement, cancellation and closure due to the COVID-19 pandemic:
All of that straddles a growing schism in swimming that is summed up (and only then only very much in part) by the issues raised yesterday when SOS broke the news that Cornel Marculescu will leave his role as director of FINA after 35 years this May.
The SOS Spillover Series:
If you have any points you think worth on the state of swimming or stories of lockdown impact in swimming, please email craig.lord@stateofswimming.com