Swimming Australia To Set Up All-Women Panel To Investigate Maddie Groves Complaint Of Misogyny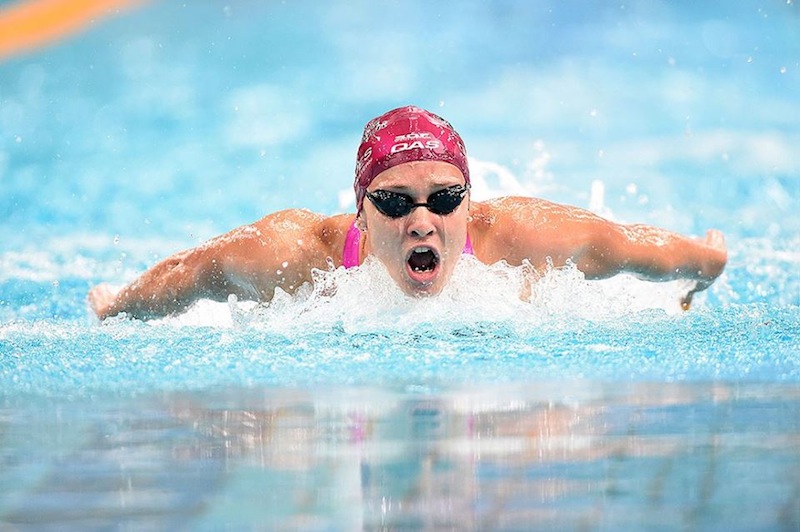 Swimming Australia chief executive Alex Baumann has asked Maddie Groves to bring forward her complaints about misogyny and related matters that caused her to withdraw form Olympic trials this week so that the evidence can be considered by the all-female independent panel the federation is to establish to investigate the treatment of women and girls in the sport.
Another one of three legends of the sport at the held of Swimming Australia, its new president Kieren Perkins, says that Groves is yet to make a formal complaint about the "misogynistic perverts" and the "boot lickers" who turn a blind eye to misogyny.
So far, Groves has not responded to Swimming Australia to provide details of her allegations, which include body shaming, unnecessary diets and voyeurism.
Baumann, Perkins and Swimming Australia board member Tracy Stockwell, nee Caulkins, are all Olympic champions from the 1980s and 1990s. Baumann, for Canada, and Caulkins for the USA, claimed double medley gold at the 1984 Olympic Games, while Perkins claimed the 1500m freestyle gold at the 1992 and 1996 Olympic Games and came close to becoming the first man in history to join the Olympic Triple Crown club when he took silver behind teammate Grant Hackett at the Sydney 2000 Games.
Caulkins became Stockwell when she married Aussie sprinter Mark Stockwell. Now she will oversee the integrity process. All three legends tell the Sydney Morning Herald today that they are "desperate to meet with the Brisbane swimmer". Baumann said: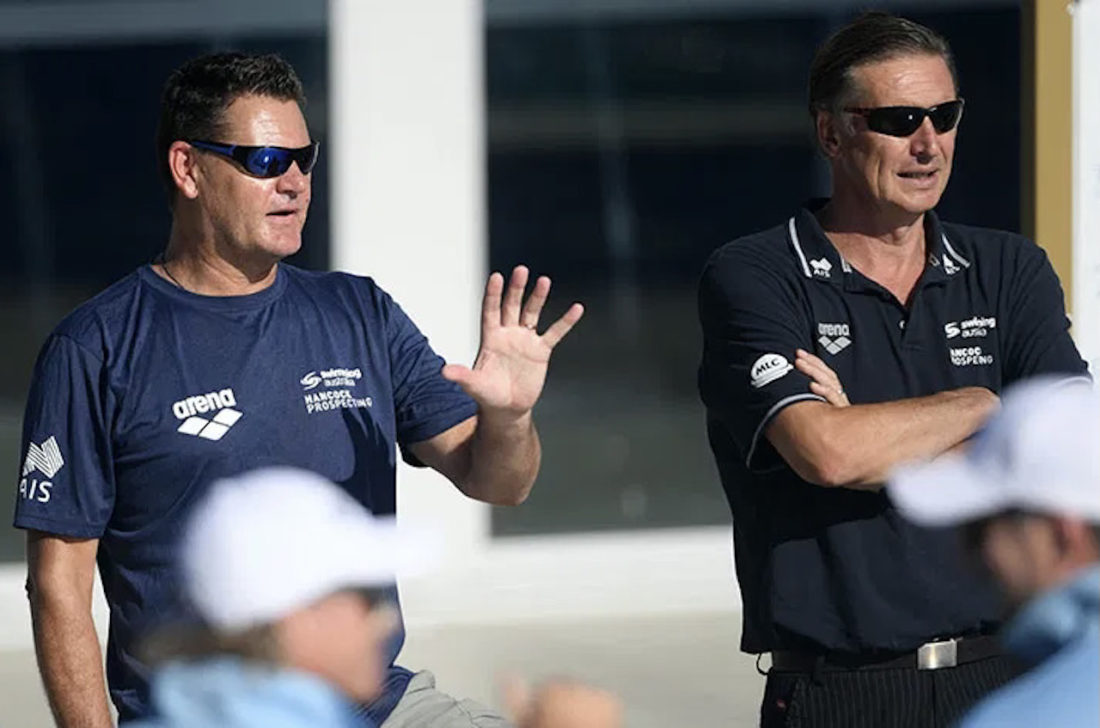 "We've tried to make contact with Madeline Groves, but she has not replied. If there is an issue come to us and we will certainly investigate it. Unfortunately, she hasn't responded. I don't know if there is a problem. That's what we have to determine. After the tweets, we have to investigate some of those issues. I think we are trying to be as proactive as possible."

Alex Baumann
The Swimming Australia board will meet next week, its priority on the agenda setting up an independent all-women panel to investigate the issues Groves has raised.
Groves maintains she complained about a specific incident late last year. Her complaint of misogyny and related matters can be found on twitter and other social media but Swimming Australia says it has no record of any allegation from her at the time.
"We have no record of any complaint," Baumann told the SMH. "That's why we tried to contact her on December 20th. That was done by Lydia Dowse, our head of integrity. Obviously with those tweets just recently I contacted her via email with a similar message, that we would investigate. We need the information, we need the evidence. We want to be proactive with the issues that have been raised in the past couple of days. We have an ethics and integrity committee on the board that will deal with some of these issues. But we are taking further steps."
Stockwell told Phil Lutton at the SMH that she did not believe the sport had endemic issues related to the treatment of women and girls, but with a note to the "serious" nature of events surrounding Groves, added: "It's concerning. When we have any accusations of misbehaviour or inappropriate behaviour we take that very seriously. In light of the fact we don't have her coming forward, we need to look at our complaints processes as well to see if there is some reason why she's not coming forward and get to the bottom of it."
That would seem critical at a time when there is significant support for this view, expressed by journalist Jessica Halloran:
Swimming Australia issued the following statement:
Swimming Australia Media Release
Swimming Australia has been consciously working on issues of institutional concern for the past decade.

Our focus is what we do today and in the future to ensure safe elite performance.

We are committed to the work of a solutions-based framework for Swimming Australia's future.

This is ongoing and daily work.

Integrity and care are vital to our sporting success, we recognise this and it forms the foundation for our actions as an organisation.

Our Board of Directors is committed to the wellbeing of our swimmers and to the work it takes to create an environment of success and safety.

Our new CEO Alex Baumann has proactively begun a strategic structural review of Swimming Australia, five weeks into this role. Our Board will meet at the end of the month to have this strategy session. In addition to this planning, our Ethics and Integrity Committee of the Board will be closely examining all matters relating to issues raised this week.

This is a crucial week ahead of us, we know though these issues are too important to ignore. They need to be addressed here and now. We are committed to keeping our people safe and well.

We have taken the following steps to further our work – and have instigated these steps this morning.

We will prioritise our current work across our integrity program. We will work with an independent female panel to investigate ongoing issues related to women and girls' experience and advancement in our sport. Their focus will be on our future.

Our board director Tracy Stockwell will help establish this process. She has significant personal elite athlete experience and organisational experience with Swimming Australia.

To access a VNR of Swimming Australia CEO, Alex Baumann and Board director, Tracy Stockwell OAM, click here.