Swim League Revolution Delivering Dividends & Challenges To A Shoal Struggling To Keep Pace In The Race For A Place In Big-Business Sport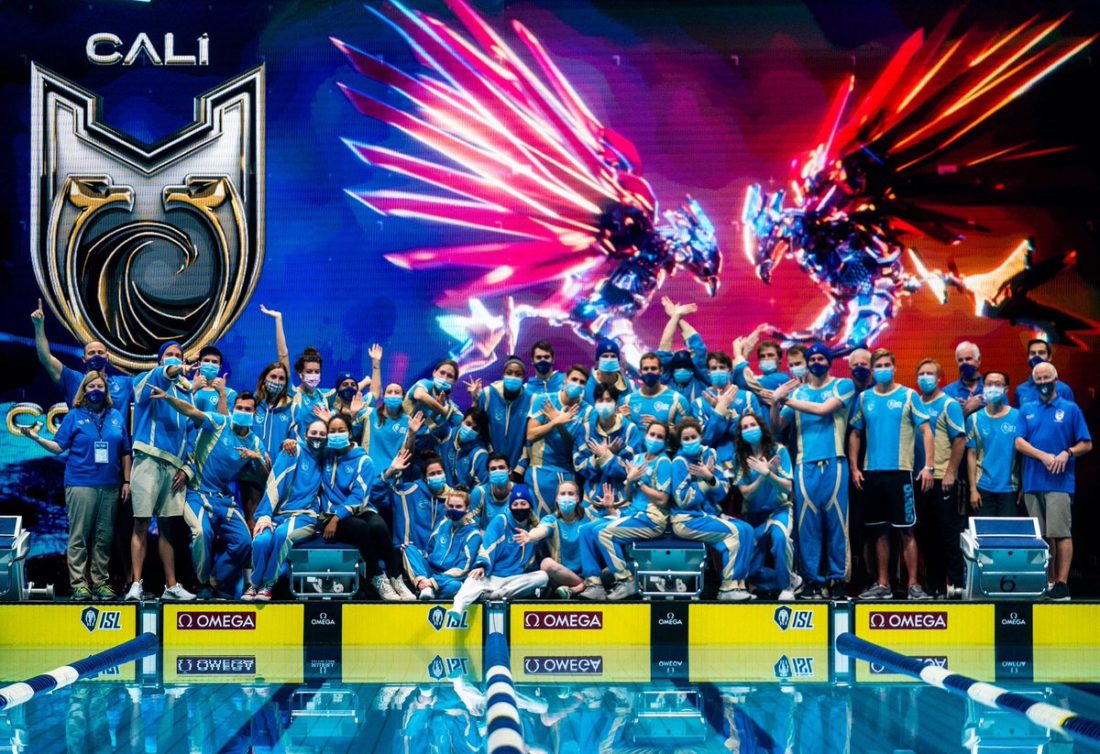 The Cali Condors, Caeleb Dressel and Lilly King to the fore, lifted the Trophy, while Adam Peaty and Kira Toussaint celebrated as members of the small club of ISL World record holders founded last year by Australia's Minna Atherton.
The Swim League, its livery, logos and lights, focus on racing, showtime, showcase and the flow of dollars into the accounts of swimmers and new Pro-teams (the precise nature of the latter likely to be an important detail in future assessment of progress and direction) have breathed new O into the H2 of fast water.
National flags removed, a team-concept replacing the almost singular focus on individuals that FINA allowed the World Cup to become, the Swim League harnessed to its investment the feel and thrill of the Duels in the Pool and the idea that the fourth best man or woman in a nation who happens also to be among the best 10 or 20 in the world in a given event ought not to be forced out of international competition by virtue of their nationality and swimming strength of their country.
More than 20 years has passed since I first advocated a competition format by which, regardless of nationality, a World Championship should include the best 20-ranked swimmers at a given time in a qualification season, universality participation to be considered after that first-rights access to the global elite pool. Guess what…
Of course, FINA and its 200-plus nations were never actually wedded to ensuring races include the very best swimmers in the water at the same time. Representation is what seals votes and helps to maintain the status quo at all costs; it is the model that guarantees free passage, travel and accommodation far and wide for year upon year for a whole tier of blazers who have relatively little knowledge of elite swimming and move in greater numbers than the sum of elite swimmers they purport to govern.
The Swim League, which aims to reach maturity (financially self-sustaining without the need for what is currently heavy subsidisation – money and vision – from the funder who has thrown swimming a valuable lifeline, Konstantin Grigorishin) within five years of launch (by Olympic year 2024 and Paris, say), has enabled what FINA did not want to hear about, the priorities and wishes and best interests of athletes having played second fiddle for too long.
The argument that it helps only something like 300-320 of the best 400-500 swimmers in the world, depending on team selections, doesn't wash. That's like saying the Olympics is irrelevant to all but those who get to go and those who get subsidised by FINA's development program via hefty, multi-million-dollar IOC/Olympic broadcast revenues.
This is what the ISL paid out to swimmers in Season 2: US$6 million – that's more than a. World Championship and about twice as the predicted prize pot. Here are the biggest winners:
1. Caeleb Dressel – Cali Condors – $291,788
2. Lilly King – Cali Condors – $254.188
3. Ryan Murphy – LA Current – $183.269
4. Beryl Gastaldello – LA Current – $181.769
5. Sarah Sjöström – Energy Standard – $174.625
6. Olivia Smoliga – Cali Condors – $115.988
7. Siobhan Haughey – Energy Standard – $114.025
8. Chad le Clos – Energy Standard – $102.825
9. Tom Shields – LA Current – $98.369
10. Adam Peaty – London Roar – $97.481 
Down the list, the 60th best-paid swimmer was Marius Kusch on $26.581. See the tennis model in the mix. Never before in swimming.
In the depths of the sport, the truth is that swimming has been and remains a heavily subsidised sport – and most of the burden at the elite end, the teaching end, the development bit in the middle comes from the bank of mum and dad and families and local clubs and their local sponsors who have absolutely no access to the Olympic realm and get no thanks, let alone financial return, for the massive investment their pour into a billion-dollar-plus industry.
Where The Cup Dropped The Baton, The Swim League Has Run With It
Like the Games, the Swim League offers hope and a vehicle for those with professional talents, skills and ambitions; it offers a home for those who count swimming as their job and does that much deeper down the ranks than the Games (doubt it – then ask all those Olympic champions who only got top-tier funding back home AFTER they'd got gold round their neck); it offers inspiration, entertainment and pathways for a much wider community in the pool and beyond it.
FINA had its chance to do that with the World Cup. Sadly, it blew it. I recall the pre-FINA Cup of the 1980s and then the early days of FINA management of the Cup in the 1990s. They were flush with the best of the best. The events offered a ray of hope for a professional future for athletes and coaches beyond the Olympic arena: here was a chance to have a world-class fixed season that could divert from the traditional program and try out new concepts.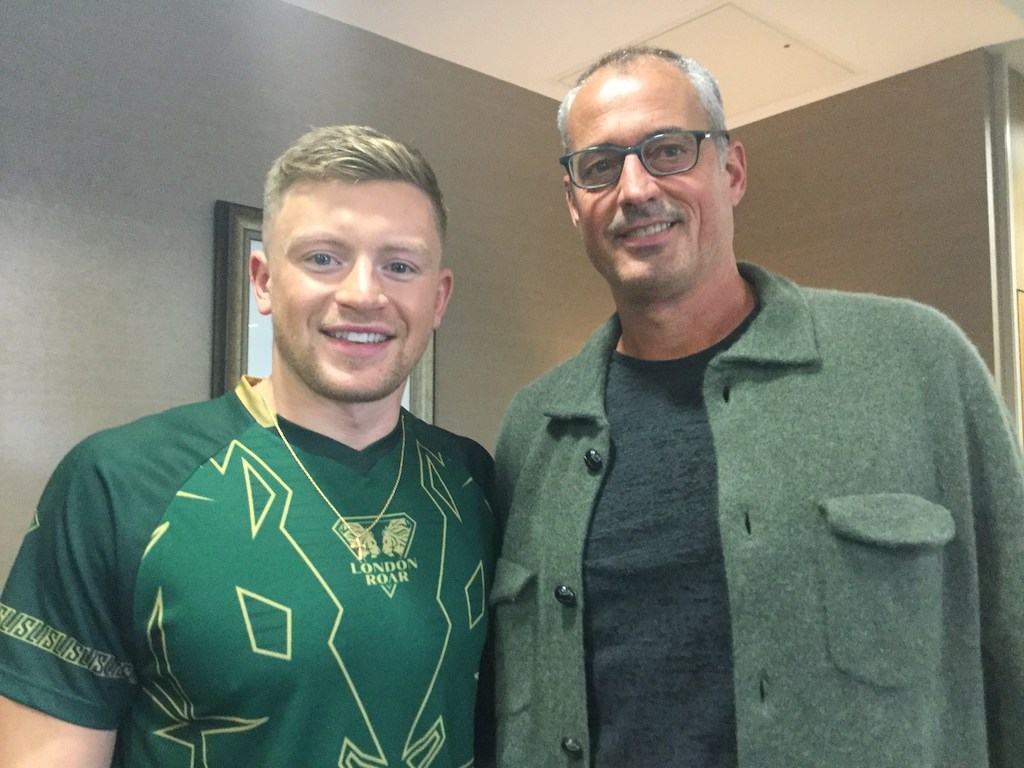 I recall being in Germany with a car parked on the pool side and Matt Biondi on the entry sheet. The multiple Olympic champion and podium placer, one of the great draws for and to swimming, was sent a letter by USA Swimming telling him NOT to take to his blocks but to return home.
Gosh – what a cheek the boy had. Imagine thinking that he was the star who could give swimming a profile by building one for himself. Didn't he know that the brand was FINA and decisions and direction and image rights and funding models belonged to folk who didn't appear to appreciate Biondi's picture being snapped more often than they were.
For any who think that a ludicrous caricature, let me refer you to the extremely glossy and heavily subsidised FINA Aquatics Magazine. The latest issue is particularly outstanding: it only includes 16 photos of FINA president Julio Maglione (Dressel 2, Peaty 2, Sjostrom 1 etc…). There are some editions, including Olympic Games and World Championship specials, where the blazer snaps out-number the athlete shots by a margin of at least 20-1. One particularly hilarious edition celebrated a certain Michael Phelps but the score came out at 'Outer-orbit Star, 5; Chief Blazer, 36!'
The cult of self-importance among 'volunteer' executives accountable to no-one but themselves (whither the Independent Integrity Unit?) bleeds from every page beyond an editorial that tackles not a single issue of significance such as rule-breaking, conflicts of interest, lack of transparency, the failure to facilitate and approve the establishment of any independent integrity and oversight bodies fundamental to good governance.
Refreshing to see far less of any of those FINA downsides in the Swim League, which ended its season with no expressions of 'best ever', 'most excellent' in the headlines of press releases that instead gave top billing to the folk who owned it: 'Cali Condors, Dressel, King and Co '….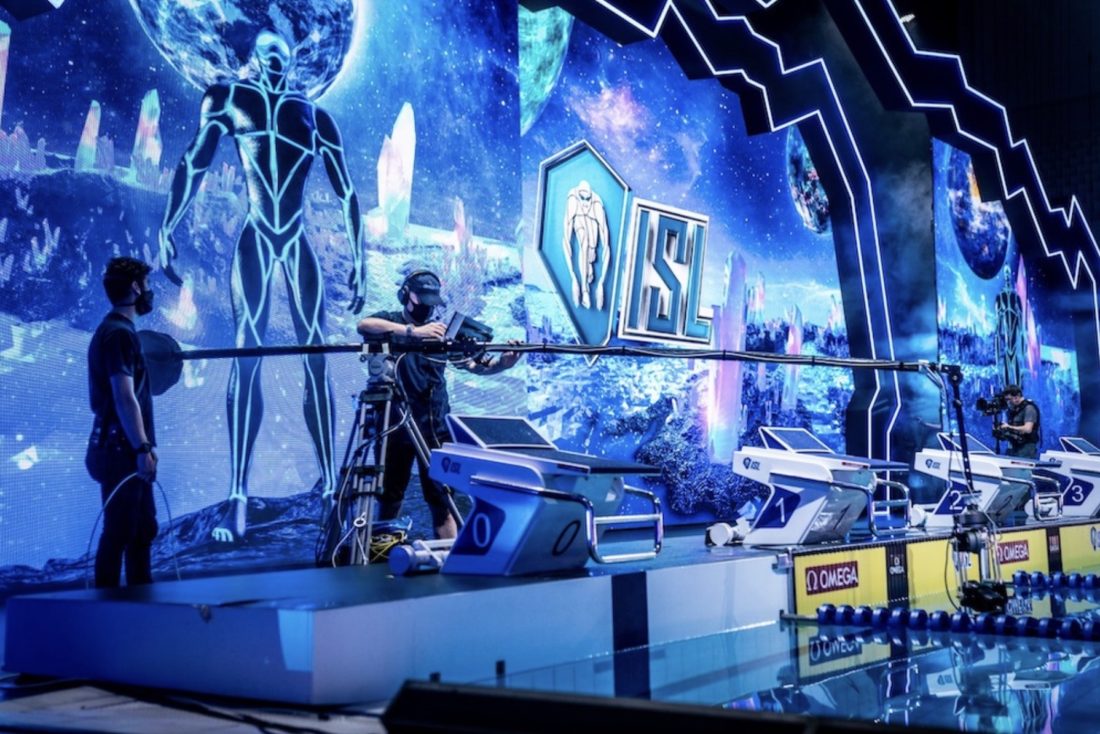 There is much to say about the Swim League that is wholly positive – including technological innovations in the pool and the rein given to experts to "make it look as cool as possible" – but you'll all know most, if not all, of that, the thrill of it all obvious to almost all in swimming; almost because there will surely be some at FINA central, including those steeped in the nitty gritty of legal challenge brought in United States courts by the ISL and swimmers.
The latter is significant here in this sense: FINA has long wanted thrill with no mention of spill, the GDR era, the rogues honoured and still in procession of rewards for 'services' to swimming; the lack of action on China, Russia, the lack of transparency; the deals struck to 'discredit' critics; the turning of wilful blind eyes when rules and constitution have clearly been broken; the lack of independence of an Ethics Panel that ought to have considered the status of Bureau members challenged in law but allowed to stay and/or keep their honours unquestioned, even, in some cases, after criminal conviction; the failure to hand over such matters to an Independent Integrity Unit of the kind operated in Athletics and called for by the International Olympic Committee; the refusal to answer reasonable questions (this year has added more to a growing list of over 600 simply questions sent to FINA's press office since 2014 that await reply yet.
The Swim League Spill As Key As The Thrill
Given that the ISL wishes in many ways to distance itself from such culture and woeful lack of good governance, only fair and much more useful to focus on the spill that keeps in focus the things that need improving and will keep the Swim League on an even keel towards achieving its promise.
For instance: it would be good to see the leadership of seven men make some room for women and be a touch more aware of a professed wedded-ness to gender equality that appears to have been by-passed in a decision to hold an 800m free trial last weekend – but only for men. Not quite back to 1908 and all that but not a good look either.
Questions remain, too, over formats and the direction the ISL is taking on the management and operational side: Jean-François Salessy quitting as Energy Manager on the eve of the 2020 final, a disruption that cannot have been an easy one for that team, one founded and funded by its president Konstantin Grigorishin, a member of the ISL Advisory Board.
Heavily criticised by Salessy, Grigorishin can and will answer for himself and has always, in my experience and in contrast to FINA leaders, made himself available to answer the harder questions among the straightforward ones.
The League did well to get its season broadcast far and wide, some of the coverage on subscription channels, some on free-to-view channels and services. There were blind spots, including where that ought to be avoided: the biggest swimming market in Europe, Germany, in terms of membership of swimming but not, sadly, in terms of the marketability of a sport struggling to find a wider audience.
An issue in Germany: the biggest name in swimming is Florian Wellbrock, a double distance World champion for whom there is no home in a League trialling an 800m but far from convinced when it comes to where endurance fits into its show of sprinters and speedy turnover.
There's a gap, too, when it comes to mainstream media coverage of the Swim League, which beyond the odd feature or the odd piece noting that the final was on with a clock that was on but off, so to speak.
The remoteness of the action, to be seen only through the telly in 2020, was unavoidable in COVID season but there is much work to be done beyond the efforts the ISL has put into building a model of broadcast and direct access to fans via social media and online platforms.
Overlooked is a key aspect of successful pro-sports that attract big corporate backing: mainstream print media. While the latter lives through challenging times and the newspaper industry is living through a time of comprehensive change itself, one thing remains blindingly clear: Wimbledon, the U.S. Open, F1, The Open Golf, and on and on, all got, as usual, column inches of coverage ample enough to fill many Olympic pools, the engagement of the written media, the colour writers and columnists, an important part of why big lifestyle brands line-up yet to invest in the elite-sports entertainment industry.
It is not all about the small screen, which like any single type of media has its own strengths AND limitations. Print media these days publishes on many platforms and will be there when the liquid-air display or whatever it may be called is a household gadget no more unusual than an iPad.
Whither The Big Corporate Backers?
Right now, niche media in swimming, which might be perceived to be onto a winner where the mainstream media is weak, is on the cusp of crisis: traditional models of advertising are all but shot: why pay someone to help you reach the customer when you can communicate with and reach the customer with no need of a niche middle-player counting regular readers in the few thousands when the market is of the order of millions around the world. And when I write that, I'm simply talking about the kit makers and other partners and supporters with interest in funding the swimming industry that they are and have been a part of.
What swimming lacks is the Jaguar Land Rovers, Mercedes Benzes, IBMs, Lansons, Ralf Laurens, Pimms, Häagen-Dazs, Lavazas, HSBCs of the world … and many more among big outfits sponsoring the likes of Wimbledon, including Evian – a water company among those with footballers and tennis players and stars from other sports promoting their product far and wide but not involved in the brand that boasts "Water is our World" as its mantra and motto.
Among those sponsors are alcohol producers. Not allowed under FINA advertising rules that state: "GR 6.3 Advertising for tobacco or alcohol is not allowed."
All good and well – until we enter the VIP lounge and the official hotel bar and the mini bar and the gala dinner and other haunts of blazers where adult beverage flows as if from an open tap.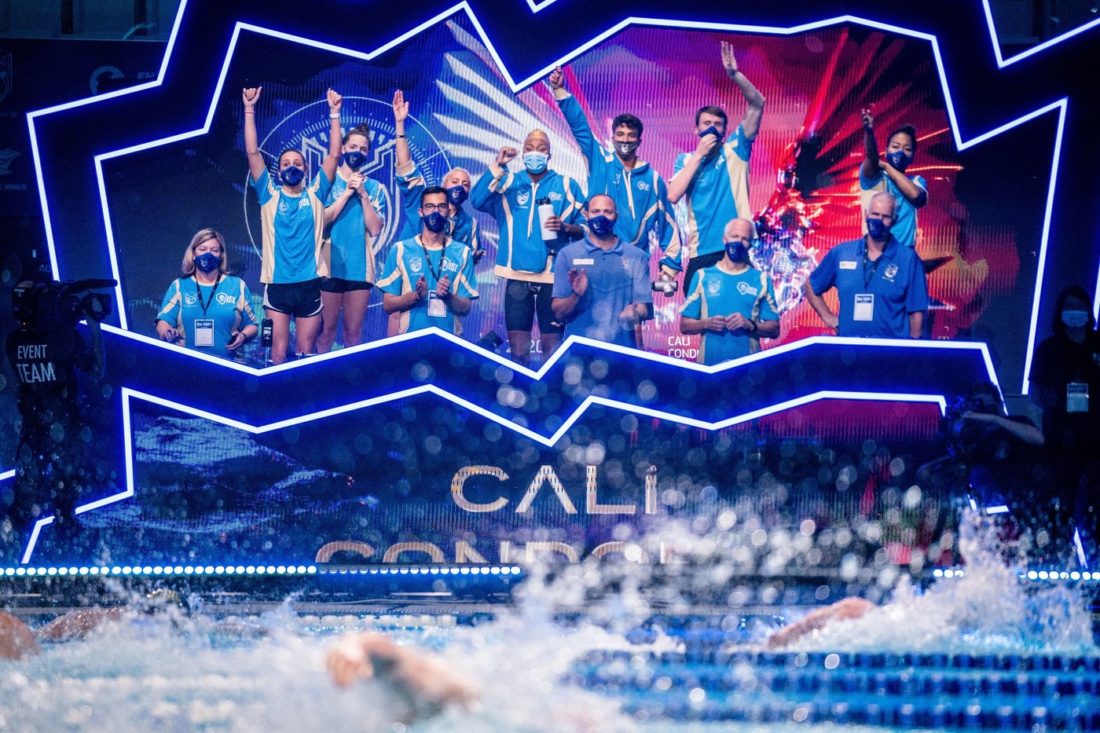 In terms of the impact the Swim League is having on the sport in general – and all the more so in a year void of any other major international racing due to the COVID-19 pandemic – Season 2 was a big hit with the swimming base and fans world-wide.
More than 300 swimmers have, for the first time in the sports history, not only spent a race season earning money but are being paid monthly wages all the way through to next summer and the cusp of the Olympic Games. Great stuff.
Fair also to note that none of that is going to do much to help the vast majority of swimmers and club programs struggling to survive the COVID pandemic; has no impact on a sport that, vastly, does not own its own water space, venues; has no impact on the weakness of the swimming voice as exposed by a pandemic in which swimming and swimmers have often been at the back of the queue when it comes to governmental decision-making processes that impact entire industries and sectors.
All of the above is true of FINA world, too: none of it has been relevant to how powerful swimming is when it comes to the crunch of a crisis nor the influence of the global body or its IOC master on the political agenda despite all the schmoozing and award-giving down the years.
Swimming, swimming clubs and programs, coaches and facility operators in many varying circumstances across the world face serious challenges in 2021. Those extend to statistics suggesting that a third of pools in several key swimming nations will never recover and never reopen because of the cost of getting them back up and running after what has been a catastrophic financial season.
Then there are the coaches and teachers who have been forced to move on, either to other jobs or to the unemployment queue; the 'lost generation' of kids and families that have also moved on and decided that swimming is not their focus, not a part of their core goals and the particular lifestyle challenges that a sport such as swimming delivers for those who race, those who have kids who race.
Swimming does not yet have a strong, self-sustaining model; it has not yet attracted the big sponsors and partners beyond its back-yard pool and required to make the whole thing a more viable business in the way well-established Pro-Sports operate highly lucrative and profitable economies.
All of that said, the biggest revolution in swimming is, thankfully, well and truly under way in a sport that has thirsted for a challenge the traditional and often clunky offer that has been around for many decades.
One has to hope that hope has been harnessed by a wider swimming community that is, perhaps, learning lessons from the Swim League. Many questions flow, including the likes of:
swimming clubs, meet organisers, did you notice how thrilling swimming can be without the need for endless heats and finals sessions of 3-5 hours?
have you started to think about how, in the very challenging financial environment ahead, you can still raise funds through memberships and entry fees without making the sport a fun-free zone in which kids are asked to stand around a poolside for four hours in order to swim a 50m freestyle race?
meet organisers: did you notice that swimming audiences, families and others enjoyed and engaged with the two-hour-max showtime?
meet organisers: did you notice that swimming does not have to be a killer of families and family time and training time and soak up endless weekends all year long?
The Swim League, which could also benefit from further simplification of what it means to 'win', has put into practice the pragmatic, streamlining ideas of many down the years who have been told by blazers who know best 'don't be silly, leave it to us'.
Fair to note, too, that one goal cited by Grigorishin is far from getting off the ground: in the bubble of voices form the Bubble of Budapest, there was much emphasis on camaraderie, racing, team, the meaning of the League to their athletic lives and so on. There was little about wider-world issues nor discussion on more challenging topics than water, food, pastimes and pleasures at a time of turmoil in the world, at a time of climate change, carbon footprints, the economic knock of a pandemic yet to deliver its post-life punch to humanity. Nothing much on Olympic rules, athlete rights and the death of Iranian sportsmen.
For those who think "irrelevant", look out into the wider world of folk making millions from their sport. They have an opinion and they're not afraid to give it. That counts when it comes to status of sport and individual and how such things play out in the realm of profiles and honours and recognition.
Sir Lewis Hamilton is upon us. Whither Dame Rebecca Adlington? Will we see Sir Adam Peaty? That's just in Britain, each country having its own systems and titles and ways of celebrating sporting achievement.
I mentioned Biondi earlier. How good it was to see him in London a year ago taking up the helm of the Swimmer's Alliance. Since then, there has been much silence. Is that what swimmers want: for their representatives to only raise the issues that affect their careers? Do they not wish to be a part of the bigger and louder athletic voice and the things that count in countless ways when it comes to the clout realms and lobby groups have come a crisis like COVID-19?
Meanwhile, there is talk, silenced for a while by the confines imposed by the virus, of extending the ISL season to 27 weeks. Half a year.
Would that water down the League and its worth or give it more teeth through which to tell FINA and others how swimming ought to be organised? Will the leading swimmers and their coaches embrace a very different way of being, a different rhythm and rhyme and pace? Where will balance be struck?
Swimming and its obese calendar has been on a chaotic bolt-on diet for far too long. To the wider world, the sport remains clear only when the Olympics is on, even the World Championships a lesser peak in the foothills of global big-business sport.
The League is helping to bring perspective, shape and meaning to a space and swimming season beyond the once-every-four-years perception of a realm struggling to keep its head above water in a multi-billion-dollar sports industry.
That's a fine thing – but one that also poses serious challenge to the traditional offer of World Cups (time to close that circuit down, FINA), winter warm-up meets that get attention when "stars" turn up and the timetables of trials and Championships key to qualification in the long-course world the League is not a part of.
Salessy and the pen he used as a dagger without the reader understanding the nature of the issues he was picking a fight over may have raised important matters for the League's consideration. Time is not the only thing that will tell: greater clarity and transparency are as critical as the ability of Swim League teams to find ways of funding their existence and growth without a billionaire's purse to rely on as the swimming revolution underway gathers pace.
Grigorishin made clear from the beginning that he is not doing what he does because he loves swimming – though he does – but because he sees a fine business opportunity. He has given very generously and created a wonderful product in a very short space of time.
Swimming cannot, however, rely on his investment and 'charity' forever. He will want a return; he will want to see the growth of a market; he will want to see innovation and lucrative offshoots; he will want to see others investing; he will want to see a viable business up and running come Paris 2024 or thereabouts.
Gun fired, feet off blocks, the battle to see how good swimming is at keeping pace in the race for a place in big-business sport is well and truly underway.