Swim League Accuses Federations Of Bullying Athletes Into Bypassing Budapest & Season II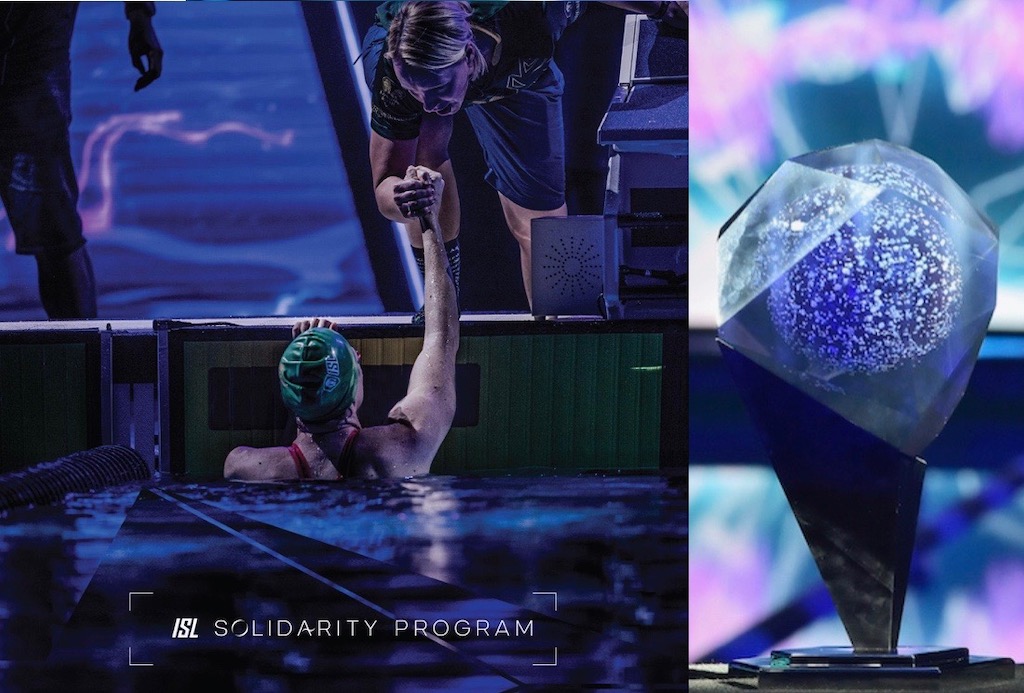 National swimming federation "leaders" have been accused of "bullying" swimmers and "knowingly and cynically" using the COVID-19 pandemic "to intimidate athletes who wish to participate in other competitions", such as the 2020 Swim League. That's the claim of the International Swimming League (ISL) in a statement issued today.
The ISL is to host five weeks of training, a "Solidarity Camp" and League Season 2 competition in Budapest, the Hungarian capital, starting next month. One of the key purposes of the Swim League camp is to provide a financial bridge to get swimmers through the COVID crisis at a time when many swim programs are in danger of folding, coaches have lost their livelihoods and jobs and some athletes have decided to quit the sport because they cannot afford to stay.
Now, the Swim League has hit back at what it describes as "The recent bullying and pressure on some of the athletes who are already in a precarious (financial) position". That, says the Swim League is "a political manoeuvre and contrary to the very spirit of sport."
The ISL statement (in full below) does not specify who or which federations it is pointing a finger at, nor does it give examples of the bullying and politics it says is playing out at what is a hugely sensitive and fragile time for the sports of swimming.
The Backdrop
Most Australian ISL pro-team members, owing in part to the response of swimming authorities to national travel restrictions, including an Australian-Government scheme that grants special permission for sportsmen and women to travel for their work, will not make the journey to Budapest, while other swimmers have reported that they have been pout under pressure to bypass the League this year.
In Australia, health of athletes is cited as a prime reason for playing it safe on the way to the shunted Tokyo 202One Olympic Games.
The ISL also cites health, albeit from the opposite angle: provision, say League bosses, has been made to ensure safety and welfare of athletes who do make it to Budapest and take part in Season 2, which comes with the benefit of $1,500 per month to each athlete from the ISL in solidarity wages (the first to be paid in swimming to international swimmers racing as professional athletes) between this September and June next year.
To combat what the Swim League sees as moves to dissuade and intimidate athletes intending to travel to Budapest, the League issued the following statement:
The Swim League statement:
The International Swimming League has chosen to host its 2020 season in a single location with a condensed 5-week schedule from October 16, 2020.
ISL is committed to offering a safe environment to all athletes and staff. This is why, a strict medical protocol, developed with one of the best and renowned international scientific teams, will be in place, in and around the world-renowned Duna Arena in Budapest, Hungary, which will serve as the venue for this year's only major competition to feature the world's best swimmers.
In light of recent behaviour, ISL is releasing the following statement:
"The current health crisis should not be used to entrench existing vested interests.

It is unacceptable that some national swimming federation's leaders, knowingly and cynically use the pandemic to intimidate athletes who wish to participate in other competitions.

Athletes must be protected not only in their physical integrity but also in their economic and social integrity. They need to compete or risk imperilling their livelihoods.

ISL stands for the right of all athletes to freely live their swimming life, believes it is time to put power back into their hands, to champion their right to make a living they deserve, and to have a greater say in the way their sport is run.

The recent bullying and pressure on some of the athletes who are already in a precarious position is a political manoeuvre and contrary to the very spirit of sport."

YesToCompetition #NoToBullying