Sun Yang & China Face New Questions From WADA Over Whether Training Comeback Complies With Terms Of Swimmer's Suspension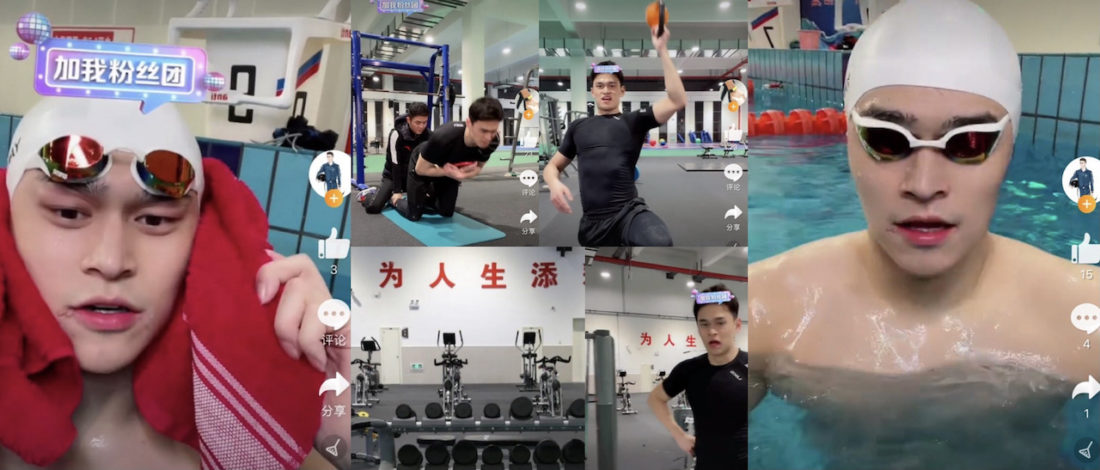 Doping authorities have begun a new investigation into the Chinese swimmer Sun Yang over claims uncovered by The Times that he has been training in government-funded facilities despite being banned from the sport for four years.
Sun, 30, banned for four years and three months after a second hearing at the Court of Arbitration for Sport earlier this year, has been filmed training in a performance sport facility as he builds up to a potential comeback at the Paris 2024 Olympics.
The World Anti-Doping Agency (Wada), alerted to the case by The Times, said that it took the allegations "very seriously" and would investigate alongside Fina, swimming's world governing body.
If Sun is found to have broken the terms of his suspension, his four-year penalty could be restarted, which would exclude him from his target of returning for the Paris Games.
In the pictures provided by a whistleblower, Sun is seen training in what sources believe is the pool and gym at the Anji Children's Sports School in Zhejiang Province, a commute away from the swimmer's home, where a dispute with drug testers in September 2018 led to his exclusion from sport.
Videos and images posted on social media in China by a fan given access for an interview, 30 minutes of which was posted online, include a caption stating that Sun is training at the Anji facility.
In the fan vlog, Sun Yang confirms that he is training for his comeback as he stands in front of a giant sign declaring "Try to Make Your Life Wonderful", the slogan of the Anji Sports School.
WADA and FINA are scrutinising the circumstances of Sun's training regime and whether those comply or not with the terms of his suspension and the WADA Code dealing with the status of athletes during periods of suspension and the links to organised, professional and funded sport that are not allowed.
Those terms suggest that Sun would be prevented not only from returning to racing but also practising with a professional programme and working at a sports facility funded by a "governmental agency" until the beginning of 2024, when he would be allowed to return to a professional training program.
A spokesman for WADA said: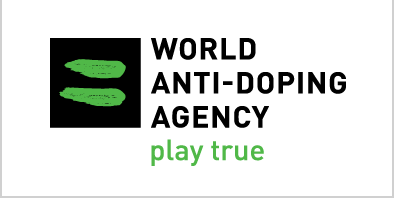 "[We] take these allegations around Sun Yang very seriously. We are looking into the matter and, as part of that, we will follow up with the relevant entities, including Fina, to gather more information and to be in a position to determine whether the swimmer has breached the terms of his suspension, as per the decision of the Court of Arbitration for Sport (CAS)."

WADA
Fina said that it would comply with a Wada request to investigate. A spokesman said: "We are contacting the Chinese authorities to seek explanation and will reiterate that it is imperative that any banned athlete complies with the Wada Code and the conditions of their ineligibility.
The Chinese Swimming Association, the leading authority for the sport in China, did not respond to requests for comment.
Sun Yang cannot race in official competition and in a pool with swimmers affiliated to sports organisations such as the Chinese Swimming Association until his suspension comes to an end in late May 2024. That would be just in time for him to seek a time that could qualify him for the Paris 2024 Olympic Games, depending on the selection policies in place in China at the time.
On the basis of previous years, China would normally have selected its Olympic swimming team before late May but provisions for circumstances beyond standard selection often form part of selection policies in many countries around the world. It remains to be seen whether China will opt for policies that leave scope for Sun to earn selection to Paris 2024 should he be eligibly to do so.
Questions for Sun Yang & China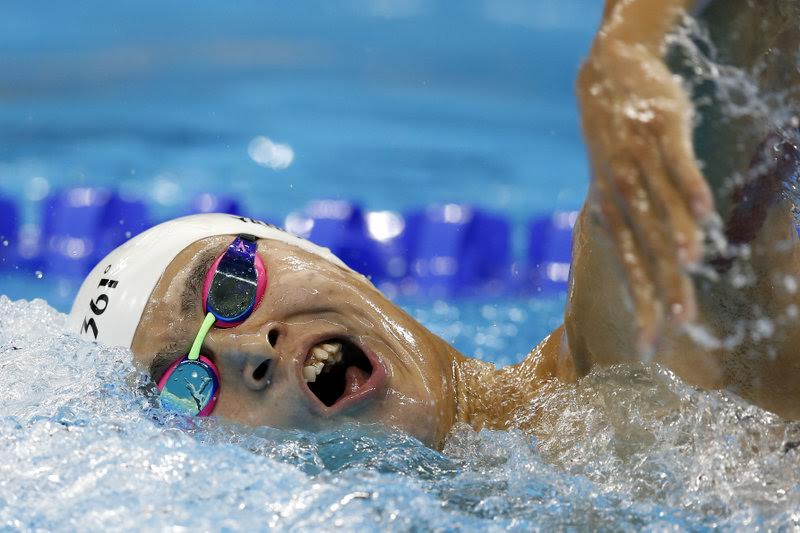 .Among questions WADA and FINA are those that focus on the status of the facility where Sun Yang is believed to be training. The school identified by fans in images that appear to confirm the location is s "fully funded by the state", according to Chinese sources and media reports published when new facilities were opened at the 30-year-old venue in 2019.
It is the home of some of China's top sports prospects and has produced world, national and provincial champions in several sports, including athletes who claimed global titles in canoe events and martial arts.
In coverage of Sun's 30th birthday earlier this month, Hong Kong swimming team head coach Chen Jianhong, who represented China at the 1988 and 1992 Olympics, told the South China Morning Post: "If he can continue systemic training, I believe he can still be a medal contender in the Paris Games His major problem will be lack of competition until the beginning of 2024. This will be his biggest obstacle."
The circumstances of his training may also be an obstacle. Sun, the first Chinese man to claim Olympic swimming gold when he won the 400m – and then the 1500m freestyle – at London 2012, has a right to train but "systematic training" in certain circumstances is not permitted for athletes serving suspensions.
Examples of what is not permitted include the following rom the WADA Code:
Comment to Article 2.10: Athletes and other Persons must not work with coaches, trainers, physicians or other Athlete Support Personnel who are Ineligible on account of an anti- doping rule violation or who have been criminally convicted or professionally disciplined in relation to doping. Some examples of the types of association which are prohibited include: obtaining training, strategy, technique, nutrition or medical advice; obtaining therapy, treatment or prescriptions; providing any bodily products for analysis; or allowing the Athlete Support Person to serve as an agent or representative. Prohibited association need not involve any form of compensation.
Comment to Article 10.12.1: For example, subject to Article 10.12.2 below, an Ineligible Athlete cannot participate in a training camp, exhibition or practice organized by his or her National Federation or a club which is a member of that National Federation or which is funded by a governmental agency. Further, an Ineligible Athlete may not compete in a non-Signatory professional league (e.g., the National Hockey League, the National Basketball Association, etc.), Events organized by a non-Signatory International Event organization or a non-Signatory national-level event organization without triggering the Consequences set forth in Article 10.12.3. The term "activity" also includes, for example, administrative activities, such as serving as an official, director, officer, employee, or volunteer of the organization described in this Article. Ineligibility imposed in one sport shall also be recognized by other sports (see Article 15.1, Mutual Recognition).
Sun received a backdated suspension in 2014 after he tested positive for a banned substance. The present ban came after an attempt by drug testers to take a blood sample during an unannounced visit in September 2018. Ba was one of those who persuaded Sun to take back his sample after the swimmer had signed it over. The dispute ended with Sun leaving the control room with the sample and watching as a security guard called by his mother, Ming, used a hammer to smash the outer casing of the test tube.
The FINA Doping Panel attempted to let Sun off with a series of warnings, imposed no penalty and sought to have its report kept secret. After The Times exposed the events in a January 2019 report, WADA investigated and challenged the FINA decision at the CAS.
An initial eight-year ban was set aside when the impartiality of a judge was questioned over old tweets in which he used racist language when railing against animal cruelty in China. In a second CAS process, the suspension was confirmed but reduced to four years and three months on interpretation of recent rules governing repeat offenders.