Sun Yang Case: No Fast-Track Hearing Request From FINA & WADA – CAS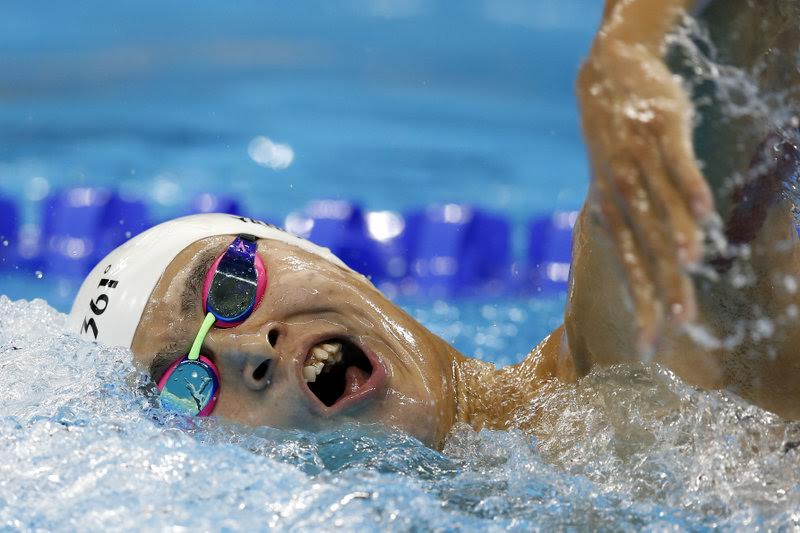 The Court of Arbitration for Sport (CAS) has been unable to fast-track a hearing into the latest Sun Yanganti-doping case to cause consternation in the swimming world because no parties to the case, neither the swimmer's representatives nor FINA nor the World Anti-Doping Agency (WADA), have requested an expedited handling of matters ahead of the World Championships that got underway in Gwangju, Korea, this week.
In the wake of coverage off the case that included the Australian Sunday Telegraphpublishing the 59-page FINA DP report in full, in English and Mandarin, social media was awash with questions from swimmers, coaches and fans asking, in a variety of ways, 'how can they let Sun race at world championships under these circumstances, with no resolution of the case?'.
In reply to questions from this author, CAS Secretary General and spokesperson, Matthieu Reeb, provided an answer today:
"The CAS is in position to hear and decide this matter at any time, but a fast-track procedure is possible only with the agreement of all parties involved, i.e. WADA, the athlete and FINA."
The CAS could have set up shop in Gwangju and heard the case, Reeb suggested in noting the court is "able to hear this matter, like any other dispute submitted to CAS arbitration, at any time and in any city in the world".
CAS confirmed today that it is "tentatively holding a date in September".
However, there had been "no request from any party to have an expedited procedure", he noted, while giving the following explanation of the court's position:
"If CAS were to impose shorter time limits or deny certain procedural requests from the parties, it would expose the entire CAS proceedings to a further appeal and potentially to the annulment the CAS decision by the Swiss Federal Tribunal in case of a violation of due process rights."
As such, the CAS has a legal obligation as well as sound and logical reasoning to respect the rights of all parties to take into account what Reeb describes as 'procedural requests'. Those are unspecified and unknown but they could include parties requesting more time for preparing their arguments as well as setting aside hearing dates until the main 2019 athletic focus of the athlete in the case has passed.
While Reeb did not single out any party to the case as having caused a delay, the reason why there has been one is now clear: at least one of the parties involved has not, for whatever reason, acted in a way that would have allowed a hearing to be held before the start of racing in Gwangju next Sunday, when Sun is scheduled to defend the 400m freestyle crown.
In January, the FINA Doping Panel issued Sun with a series of stern rebukes in the report of a hearing into an acrimonious visit to the swimmer's home by an out-of-competition testing team last September.
The visit ended at around 3.15am after more than four hours of arguments between Sun and his entourage on one side and the testing team from the IDTM agency in Sweden hired by FINA on the other. By the time the arguing was done, no urine sample had been provided and the blood sample that Sun had submitted to had been smashed with a hammer, to the "hour" of the chief testing officer, by a security guard, watched over by Sun, his mother, Ming Yang, and his doctor, Ba Zhen, who in 2014 and 2015 was served two suspensions by WADA for his role in Sun's positive test for a banned substance in 2014.
After the Sunday Timesbroke the story in January, WADA made further inquiries into the case and decided in early March to challenge the FINA Doping Panel decision at the CAS.
Since then, the swimming world has waited for a date to be set for a hearing, while criticism grew in media reports and more widely on social media as the World Championships loomed ever larger.
The history of doping in swimming confirms that emergency hearings have been organised by the CAS if required to settle matters before the start of a major championship. On the eve of the 2011 World Championships in Shanghai, CAS held a hearing in the Chinese city to decide the fate of four Brazilians who had tested positive, been let off by Brazilian authorities before FINA took the case to the CAS. Three, including defending champion Cesar Cielo, were let off with a warning, while a fourth swimmer, Vinicius Waked, was suspended for a year as a two-time offender.
Reeb noted that the timing of the 2011 hearing had been possible because all parties had agreed to the need for speedy resolution. He said:
"Contrary to what happened in Shanghai in 2011, there has been no request from any party to have an expedited procedure this time. Consequently, the procedure cannot go faster."
While the CAS has yet to confirm any date has been set, FINA Director Cornel Marculescu told the AFP news agency that a hearing would be held "in September". He appears to have been referring to the tentative date that CAS is holding.
Current events do not represent the first time that matters related to anti-doping and Sun have been surrounded by questions about processes and procedures and complaints from swimmers outside China that they are held to a higher level of accountability in a system that ought to play an even hand for all.
In 2014, when Sun tested positive for a banned substance in May that year, it took until December for the case to come to light, through a brief item in a news story issued by Xinhua. It then came top light, through Marculescu, that FINA had had to insist that China impose a penalty because that it what was required under the WADA Code.
A three-month retrospective ban was handed to Sun but the swimmer never actually spent any time in the sin bin out of action.
Racing in Korea this coming week will mark Sun's return to the country for the first time since he claimed three golds at the Asian Games in Incheon four months after he tested positive but three months before the world got to hear about it.