Summer McIntosh Masterclass In Multiple Missions Adds 2:04.70 WJR: 2nd Swiftest 200 'Fly In A Decade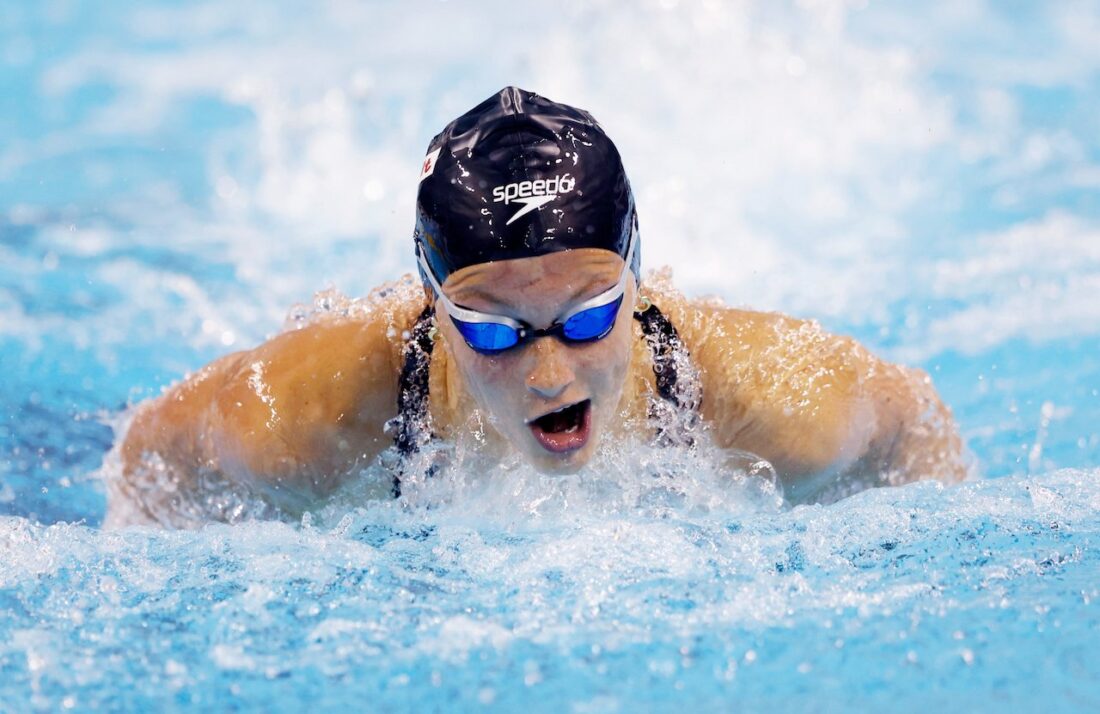 Measured come rain or come shine, a 2:04.70 in the 200m butterfly marked a third World Junior record in four days for Summer McIntosh at Canadian Trials in Toronto and highlighted once more the 16-year-old's candidature for the club of versatile greats who master the art of multiple missions.
The cloud of shiny suits blots out the shine yet. In textile, we're looking at an effort that elevates McIntosh to 4th fastest performer and 8th fastest performance ever. Include shiny and the numbers come out at 8th and 18th.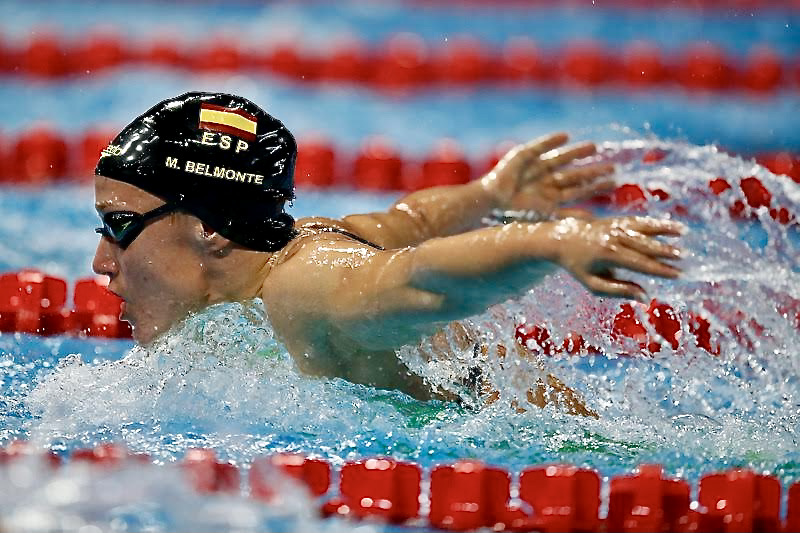 Here's the more relevant reason to look at rankings: the Canadian teen just swam the second-fastest textile time seen in the 200m butterfly in a decade, after Zhang Yufei's 2:03.85 for Olympic gold at Tokyo2020 in 2021. In the past decade, the nearest anyone comes to that is the 2:04.78 clocked by Mireia Belmonte for the 2013 World title at home in Barcelona back in 2013.
Belmonte, who was coached by Fred Vergnoux, is also a good fit when comparing versatilities: Olympic medals in the 200m butterfly (gold at Rio 2016 as the first Spanish woman ever to claim an ultimate title in the pool; after London 2012 silver), the 800m freestyle (silver, London 2012) and the 400m medley (bronze, Rio 2016). There were World gold, silver and bronzes along the way over 200 'fly, 400 medley, 1500m (l/c) and 800 (s/c) free and 200 medley. At European level, add the 400m freestyle and the 5km to the list of prizes.
McIntosh & The Learning Curve
Summer McIntosh often refers to the learning process in each passing swim. A fine place to be. Comparison points to the potential in the practice unfolding:
27.41; 58.76 (31.35) 1:31.40 (32.64) 2:04.70 (33.30) McIntosh 2023
28.29; 1:00.63 (32.34) 1:32.49 (31.86) 2:04.78 (32.29) Belmonte 2013
So, that's two seconds up on Belmonte at half way, a second with the home length ahead of her and 0.08 at the stop off clock. And that from a swimmer who is four days into her reign as senior and junior World record holder over 400m freestyle, at 3:56.08, and is the proud owner of a 2:06.89 WJR best in the 200m medley. Results in full.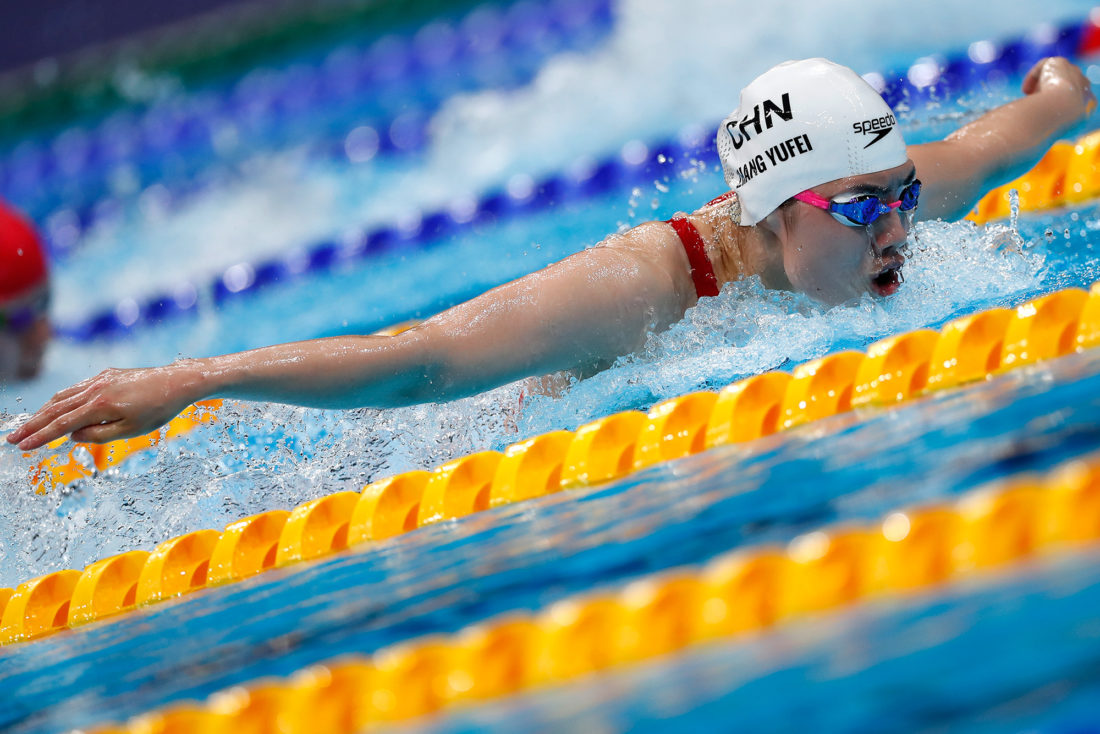 Liu Zige and an otherworldly 2:01.81 in shiny suit from 2009 (a year that accounts for nine swims faster than McIntosh's new high) is best aside as one of two Chinese outliers that transcended their polyurethane packaging (Zhang Lin's 7:32.12 800 free is the other) but the comparison with Belmonte above suggests a challenge to Zhang Yufei's 2:03.85 World textile best is on the cards this Summer's summer or next.
McIntosh, World champion in Budapest last year, lowered her own world junior mark of 2:05.05, set earlier this month at the Pro Swim Series in Florida.
Coached by Brent Arckey at the Sarasota Sharks in Florida, McIntosh has been putting in a lot more 'fly training in recent months. She emerged from racing to point to the blackboard and the places where she aims to close the gap with Zhang at her best: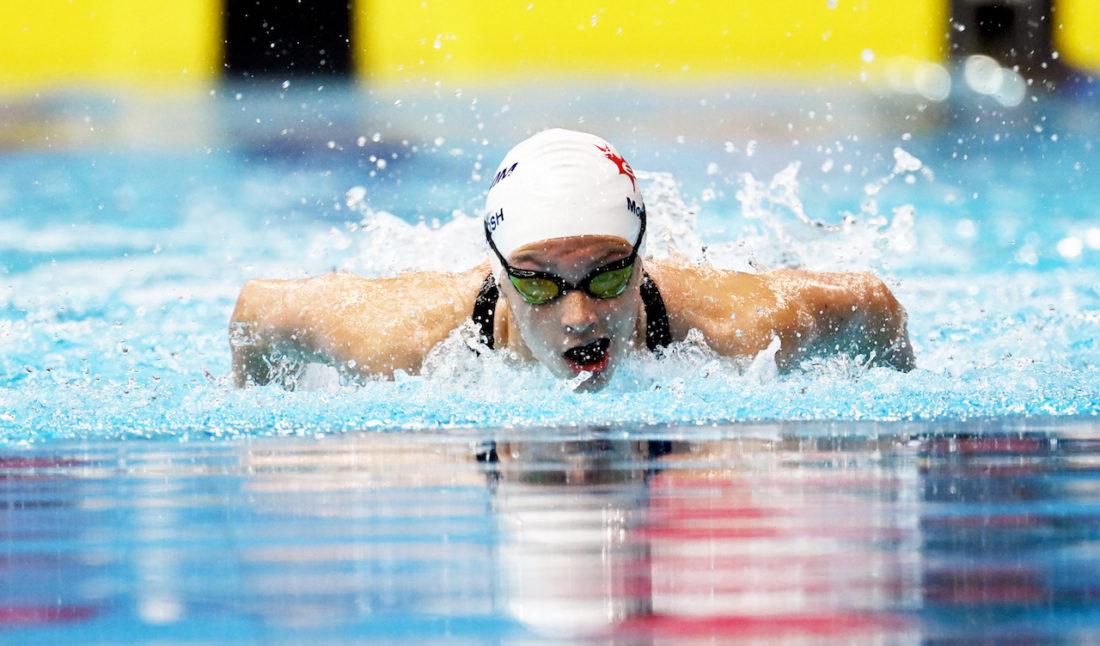 "I'm pretty happy with the time My turns definitely need some polishing. t's all good. We're still learning how to manage doing more than a few events at a pretty high level. I try to look at every meet, every day and every training session as a stepping stone to keep improving and get better. This meet is a stepping stone for worlds (Fukuoka, July 2023) and Paris (Olympic Games, July 2024)."

"It's been really fun to kind of set that up this year and continue to see my 'fly improving over time. I never really did that much fly going into worlds last year. So to do a few more sets, it definitely has given me more confidence that I can take on a grueling event like this."

Summer McIntosh, photo by Scott Grant, courtesy of Swimming Canada
A note from another meet: At the Portuguese Open, Diogo Ribeiro has clocked speedy sprint times of 21.87 and 47.98 in the 50 and 100m freestyle. Diogo is 18 and last year enjoyed a big breakthrough in junior waters, this 22.96 WJR in the 50 'fly among the highlights:
Day 4 Highlights From Swimming Canada
Back to Toronto and in the men's 200 fly, Montreal's Ilya Kharun prevailed in a qualifying time of 1:54.74, just off his own Canadian record of 1:54.49.
The 18-year-old had already qualified for this summer's worlds on Wednesday when he posted a personal best in the 100 fly.
Also winning in qualifying times on Day 4 at the Toronto Pan Am Sports Centre, in the 100 freestyle, were Tokyo teammates Maggie Mac Neil of London, Ont., and Josh Liendo of Markham, Ont.
Mac Neil, from the London Aquatic Club, won the women's final in 54.58 to meet her third world standard of the week, after the 100 fly and 50 free.
Mary-Sophie Harvey of Trois-Rivières, Que., and Brooklyn Douthwright of Riverview, N.B., tied for second place in 55.15, while Hanna Henderson of Mississauga, Ont., was fourth in 55.20.
While none went under the World Aquatics standard, their times qualified them for the Canadian team as members of the 4×100 relay.
"I was hoping to go a bit faster. There's definitely a lot to work on, but I'm excited to see what I can do this summer," said Mac Neil, who contributed to silver medals in the 4×100 free relay at the 2020 Olympics and 2022 worlds.
In the men's final, Liendo clocked 47.86 to out-touch Toronto's Javier Acevedo, who also qualified for the individual 100 free at worlds thanks to a 48.50 swim.
Édouard Fullum-Huot of Pointe-Claire, Que., and Finlay Knox of Okotoks, Alta., finished in 49.43 and 49.50 to earn relay spots. Knox had already qualified in the 200 IM on Thursday.
"I just wanted to go fast, that was the only thing," said Liendo, who had already qualified for the worlds team in the 100 fly and 50 free. "That was all that was in my head today. It's a pretty good time right now."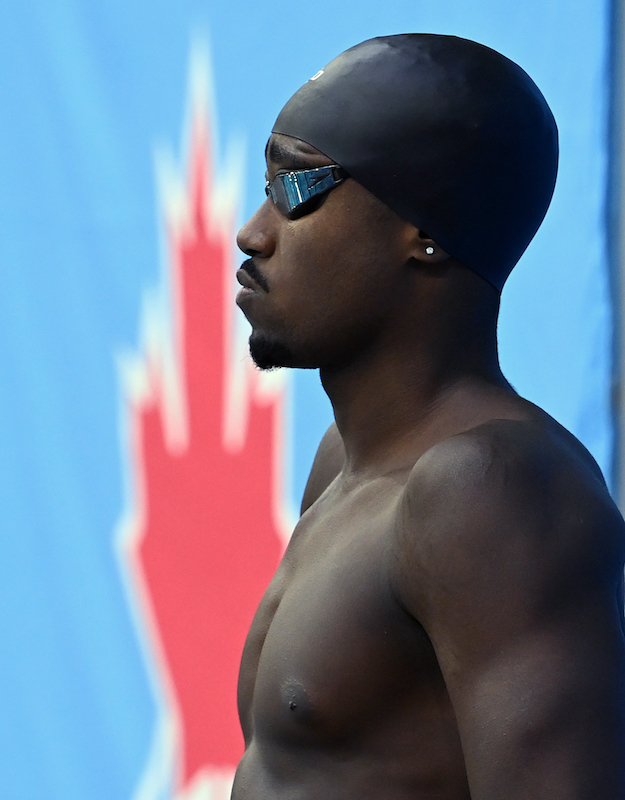 Liendo, who is fresh off an outstanding freshman season in Florida, claimed bronze in the 100 free and silver in the mixed 4×100 free relay at last summer's worlds in Budapest. He said the addition of Fullum-Huot to the team is a big bonus.
"I think it'll be great. Ed has made a huge improvement. He swims down with me in Gainesville. It's a huge best time for him. I'm happy for him and I'm happy for those boys. Happy to race with them on the world stage."
Other Olympic program winners on Friday, in the women's and men's 50 breaststroke, were Sophie Angus of the High Performance Centre – Ontario and Christina Lake, B.C.'s James Dergousoff of HPC-Vancouver.
Both had triumphed in the 100 breast 24 hours earlier.
"It was a very competitive race," Dergousoff said. "It's a little slower than I expected. I think a little bit too much caffeine tonight. I'll get smarter as I get older."
Meanwhile, Para swimmers broke three Canadian records on Day 4.
Katie Cosgriffe of Burlington, Ont., won the multi-class 100 fly. She swam a S10 record 1:08.68 in the morning preliminaries, which was below the qualifying standard needed for this summer's worlds, before clocking 1:10.05 in the final.
"I honestly wasn't expecting to get a best time in the morning," said Cosgriffe, who trains with the Oakville Aquatic Club. "I didn't have very high expectations going into the final.
"I haven't been training much this season, so I just wanted to finish it and maybe win a medal."
Shelby Newkirk from the Saskatoon Lasers Swim Club won the women's multi-class 50 free in 33.36 to lower her own S6 mark.
"I knew this morning there were a few things I wanted to improve on," said the Saskatoon resident, who swam below the world championships standard. "Going into tonight I just really focused on those and felt really good going into the wall.
"Everything just kind of came together that we've been working on in training."
Also in the women's 50 free multi-class, during the morning preliminaries, Alisson Gobeil of Alma, Que., broke her own S5 national standard, touching the wall in 43.23 seconds.
In men's multi-class finals, Tokyo Paralympians Nick Bennett of Parksville, B.C., and Nicolas Guy-Turbide of Quebec City triumphed in the 100 fly and 50 free.
Bennett, an S14 swimmer who trains with the Ravensong Aquatic Club, clocked in 58.25, over the world championships qualifying standard.
"It's one of those races where you just dive in, see what happens and fix what went wrong," said Bennett.
Turbide, who trains with the Club de Natation Région de Québec, won in 24.35, just off his S10 Canadian record time of 24.32 set in a gold-medal swim at last year's Commonwealth Games.
"I didn't think I was going to be close to my performance from last summer," said Turbide, wincing in pain from a sore back. "My body is not in perfect condition. It shows I just wanted to touch the wall before everybody else.
"I guess the competitor inside of me always shows up."