Sport England Publishes Scathing Weston Report That Sparked Overhaul Of Swim England Safeguarding & Complaints Regime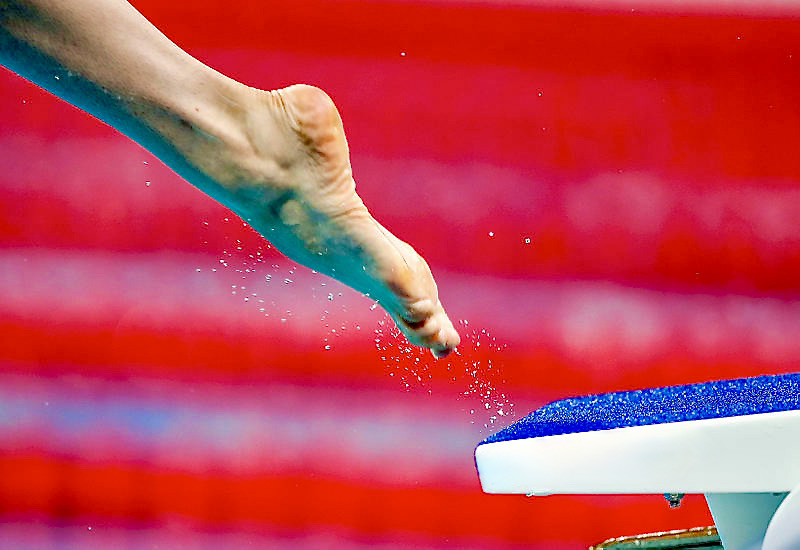 Sport England today confirmed and published a scathing independent report into Swim England's handling of complaints, many related to safeguarding and welfare issues involving whole clubs and hundreds of young athletes and their parents.
The findings of the Weston Report were revealed in The Times and followed up with further information on this website last month. Sport England commissioned Sport Resolutions to conduct the review of a catalogue of complaints that fall well shy of the full extent of the full picture in swimming but are representative of the reasons why things have gone so wrong. The review was carried out by barrister Louis Weston.
The independent report made nine recommendations (see below), which represent a major overhaul of the Swim England handling of complaints and related disciplinary practices and procedures, some of which have left coaches suspended either indefinitely for years or for years as a foxed penalty of the kind that may well fall into the scope of penalties the Weston review describes as excessive and overreach.
The Nine Weston Recommendations For Swim England
Swim England should re-assess its policies and regulations and adopt a current meaning of 'Child abuse' triggering a safeguarding concern and a response that follows the guidance of the CPSU.
Swim England should a, Introduce a new reporting process which makes clear and states plainly that all safeguarding complaint reports should be made to the Welfare Officer at Club, Regional or National Level and passed to the National Safeguarding Officer; b, Introduce a new investigation process which follows the preparation of evidence for a contested hearing before a disciplinary panel and not a single person's determination. I suggest adoption of the National Safeguarding Panel's guidance and that investigations are carried out with the review of the Safeguarding Team; c, Remove from the CEO any powers of disciplinary sanction for safeguarding, such powers should be passed to a disciplinary panel or its Chair, with provision for emergency interim sanctions and appeals therefrom.
Where responsibility in safeguarding or other disciplinary functions falls on volunteers those volunteers should be trained and have access to sufficient training and expertise to fulfil those roles with sufficient professional support (see the Recommendations of the Whyte Review).
Swim England should consider the form and constitution of its disciplinary tribunals and provide either qualified lawyers to sit upon them and/or independent legal support. The aim of such consideration should be to create an independent disciplinary structure that is capable of resolving disputes independently of SE's law officers.
Swim England should seek to streamline and simplify its disciplinary processes and with simplified rules and procedures and standard directions, and signpost access to legal resources (pro bono where possible) to participants in the process.
Swim England should redraft and reconsider the structure of Regulation 241 and the powers entrusted under Regulation 241 to the CEO, and the structure of the CWMCP and the powers entrusted to the ICPO. Swim England should also redraft its Regulations to make plain what challenges are and are not permitted against the decisions of Swim England.
Swim England give urgent consideration to the creation of new disciplinary process wherein: a. SE provide the prosecutorial resources for bringing disciplinary and safeguarding cases which involve either allegations of safeguarding or breaches of the Regulations capable of leading to a suspension or complex factual or legal dispute; b, SE appoint an independent disciplinary officer to oversee the decision to prosecute cases and to have the power to consolidate or limit sequential complaints; c, SE remove any involvement of the CEO or other management from the prosecutorial decisions of the disciplinary and/or safeguarding teams; d, Any complaints (as opposed to challenges on outcomes) as to the disciplinary process should be referred to a board member or independent person who should react to them, reporting to the board, and should not be resolved as a management issue by the CEO; d, Complaints against SE are resolved independently of SE.
Swim England revisit its disciplinary and safeguarding processes so that any case in which sanctions are imposed are only reached after contested hearings in which the basis of sanctions are explained and justified against relevant criteria.
Swim England review and reframe its regulations so that: a, Any sanction imposed by SE ought to be subject to review by an independent person or tribunal under the judicial processes whether or not the body appealing has been disaffiliated or not; b. SE and its administrative decisions are capable of challenge if they do not comply
with the SE Regulations and/or Procedures; c, Decisions not to pursue a safeguarding investigation and/or inquiry are capable of being challenged by review by either an independent disciplinary officer or SE's prosecutorial team.

SOS understands that sports regulators in England and Britain have been approached by some of those who made complaints against the swimming association to hold an independent inquiry into governance of the sport, lock, stock and barrel.
So far, Sport England has been happy to hear from Swim England that it has accepted all the Weston recommendations and will implement those within the scope of its recently announce Heart of Aquatics plan, shaped as a result of recent controversies and the findings of the Weston Report.
Stakeholders have already expressed concerns over allowing those responsible for the serious issues raised in the Weston Report to now be allowed to oversee the reforms and shift in culture required as a result of their failures. The sport expects to hear more about that over the coming weeks and months as the Weston recommendations are rolled out.
Sport England does not hold regulatory power over sports organisations such as Swim England but does have the right to withdraw critical funding if it finds regulatory regimes falling shy of best standards on safeguarding, welfare standards and disciplinary/complaints procedures.
In the background of the complaints are many dozens of families who believe Swim England have mishandled their complaints about the way the association's leadership has gone about its business ands how that has affected the mental health and wellbeing of swimmers and their parents.
While issues such as "fat-shaming" have made headlines, the cases involved in such disputed matters pale by comparison to the number of complaints from parents and the coaches they are supporting in cases where whole programs have been shut down and/or had their programs damaged because of the way disputes have been mishandled by the regulator and amateur club and regional association officials.
Sport England notes today: "We commissioned Sport Resolutions to conduct the review, which was carried out by barrister Louis Weston. It looked at safeguarding processes and the culture around the governing body's complaints process – the review did not re-investigate or rehear any matter.
"The report makes nine recommendations – which can be seen on page 44 of the report – for Swim England, who earlier this month published their Heart of Aquatics safeguarding, welfare and culture plan to 'build a better future' for everyone in swimming.
Reacting to the report, our chief executive Tim Hollingsworth said: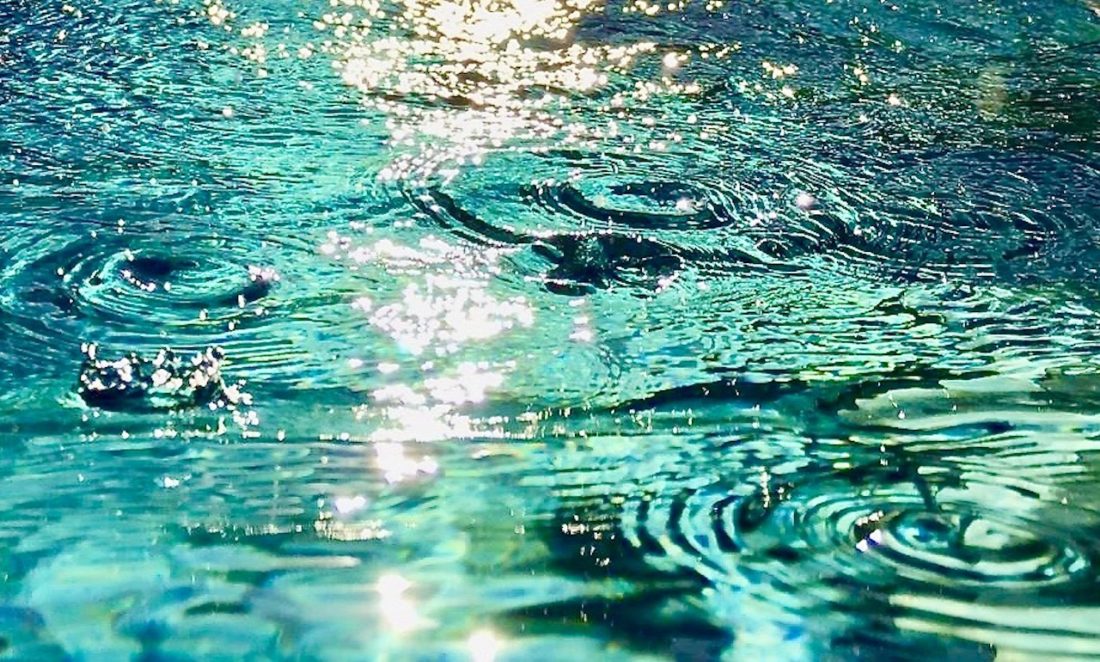 "Safe and positive experiences for all children and young people in sport are paramount, and we expect all sports to have the highest standards of safeguarding and welfare.

"We do not hold regulatory powers over governing bodies, but any organisation that receives our funding must be compliant with the safeguarding and welfare criteria set out in the Code for Sports Governance.

"After being made aware of concerns at Swim England, we appointed Sport Resolutions to carry out an independent review into how three complaints were handled, examining safeguarding processes and the culture around its complaints process.

"We welcome Swim England's full acceptance of the nine recommendations made by Sport Resolutions.

"Effective implementation of a robust action plan is the critical next step, and we will be carefully monitoring their progress alongside other actions that we have determined as needed now.

"We encourage anyone with concerns about safeguarding in any sport to report it to the relevant governing body immediately."

Tim Hollingsworth, CEO of Sport England