Speedo Swim United Launches Petition To Turn Tide Of 1 In 4. Children Leaving Primary School Unable To Swim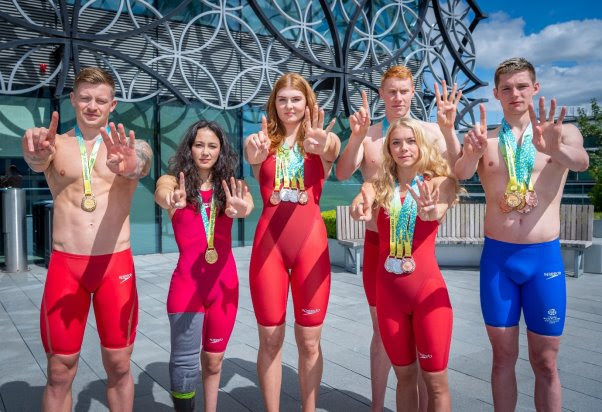 Speedo, Swim England, The Black Swimming Association and Active Black Country to form Speedo Swim United, a collective which aims to ensure all children are able to swim 25m by 2025.
Collectively, Swim United has started a petition to ask the Government to intervene and drive tangible change. You can sign the petition here. Here's what it says:
Despite swimming being part of the national curriculum, 1 in 4 children leaves primary school unable to swim every year.
That's 25% of all kids who are at risk of drowning if they were to fall in to water, whether they are playing with friends, on a family holiday or just by accident.
Typically, these children come from ethnic minority and socially disadvantaged backgrounds and the renewed threats to leisure centres and swimming pools through the energy bills crisis will only exacerbate the problem as pools in the poorest areas are forced to close their doors.
We want to prevent this.
With swimming the only sport which is a life-saving skill, we want to ensure all children leave primary school able to swim 25 metres by 2025. As part of our Swim United campaign, we've already invested in inspiring +3,000 kids into swimming and teaching over +1000 to learn to swim, as part of a pilot scheme and will continue to roll this out far and wide.
We have the support of athletes such as Adam Peaty, Ellie Simmonds and Michael Gunning in helping to try and we believe that everybody should be able to find their joy in the water and stay safe at the same time.
Now, we are calling on the Government to affect real change by ..
Ofsted – Ring-fencing funding provided to schools for swimming lessons and including this as part of Ofsted inspections.
Pools/Energy Crisis - Providing urgent support for swimming pool operators to remain open amid rising energy costs and to enabling them to increase pool time for swimming lessons and train new teachers.
Community Engagement - Investing in community engagement to reach the community groups who may face cultural and systemic barriers to swimming.
Swim United is a campaign for change from Speedo, in partnership with The Black Swimming Association, Swim England and Active Black Country.
Join us by pledging your support and help us stop more children from missing out on valuable lessons which could save their lives.  
End of petition
Related reading: