Spanish Swimming Partners GoStudent To Help Young Athletes Balance Education With Devotion To Training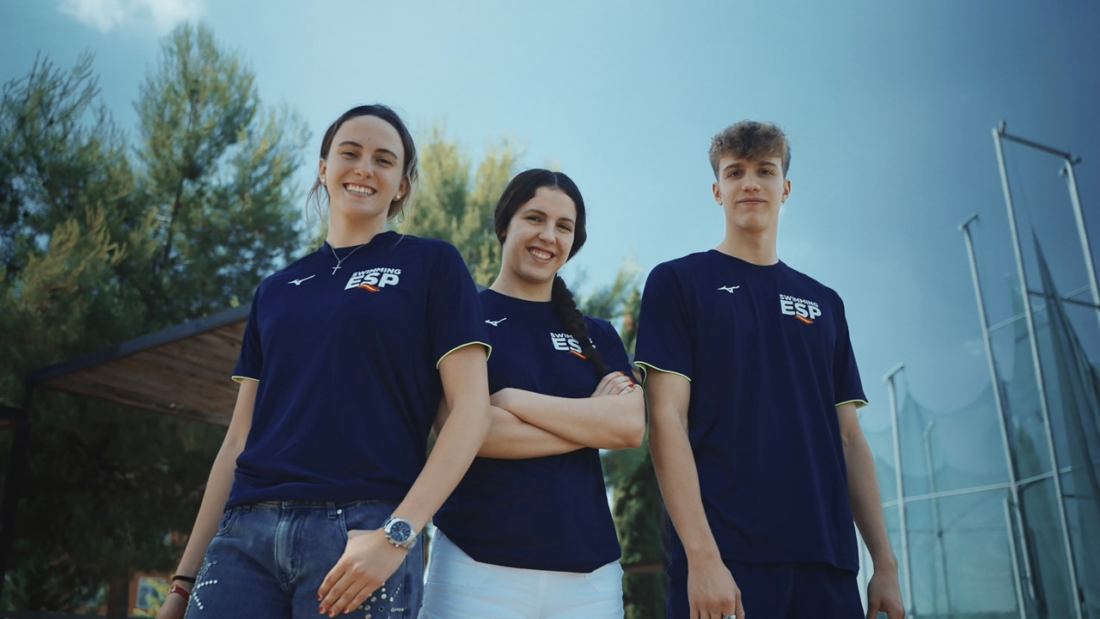 GoStudent, one of the world's leading tutoring providers and education platforms, has partnered with the Royal Spanish Swimming Federation (RFEN) to offer free lessons to their members, ensuring that competitive swimmers aged 14 to 20 can keep up with their education alongside pursuing their passion.
The partnership sees GoStudent offer 200 hours of 1:1 tutoring lessons to the RFEN's swimmers who are part of their 'high-performance program'. This program aims to prepare athletes for top swimming competitions such as the World Championships and even the Olympic Games. The swimmers participating in the program are aged between 14 and 20 years old.
Due to their frequent participation in sports competitions and often gruelling training schedules, the studying athletes find it more difficult to keep up with their education throughout the year.
Therefore, GoStudent has stepped in to support the next generation of Spanish athletes with at-home, one-to-one tutoring lessons until the end of 2023, as part of its ongoing mission to tailor education to each student and empower them in their educational journey.
GoStudent and RFEN have produced a video with three teen professional swimmers turned GoStudent users, Martina Manresa, Laura Cabanes and Pablo Ortega, to talk about how the service has benefited their studies and allowed them to excel on their own timetable:
Ricardo Barreda, National Programme Director of the Royal Spanish Swimming Federation (RFEN), noted: "We've been very pleased with the GoStudent partnership during our first year together. For the RFEN, it is of vital importance to develop the dual career of our athletes and this partnership makes it possible to deliver on both."
"All the athletes who have used the service agree on three differentiating aspects: qualified tutors, a very convenient online platform and maximum flexibility to adapt to their training plans, even during competitions. We thank GoStudent for their support and partnership, and hope our relationship will continue for a long time to come."
Bernarda Popovic, Head of Marketing, GoStudent UK, added: "We're thrilled to be announcing our partnership with the Royal Spanish Swimming Federation, to offer their school-aged swimming champions tailored, high-quality 1:1 education. Having access to flexible education that fits around their training plans enables them to pursue their swimming career without missing out on academic achievement."
"Ensuring each child and young adult has the chance to excel academically, no matter what their situation, is of paramount importance to us, so we're excited to see these athletes excel both academically and in the pool!"
Article supplied on behalf of the following partners in the scheme:

Related:
Seán Kelly To Take Reins Of Spain's Performance Program; End Of An Era At Stockport