Solidarity Swim Camp: 'Graduate Class In Professional Mindsets For ISL Pioneers'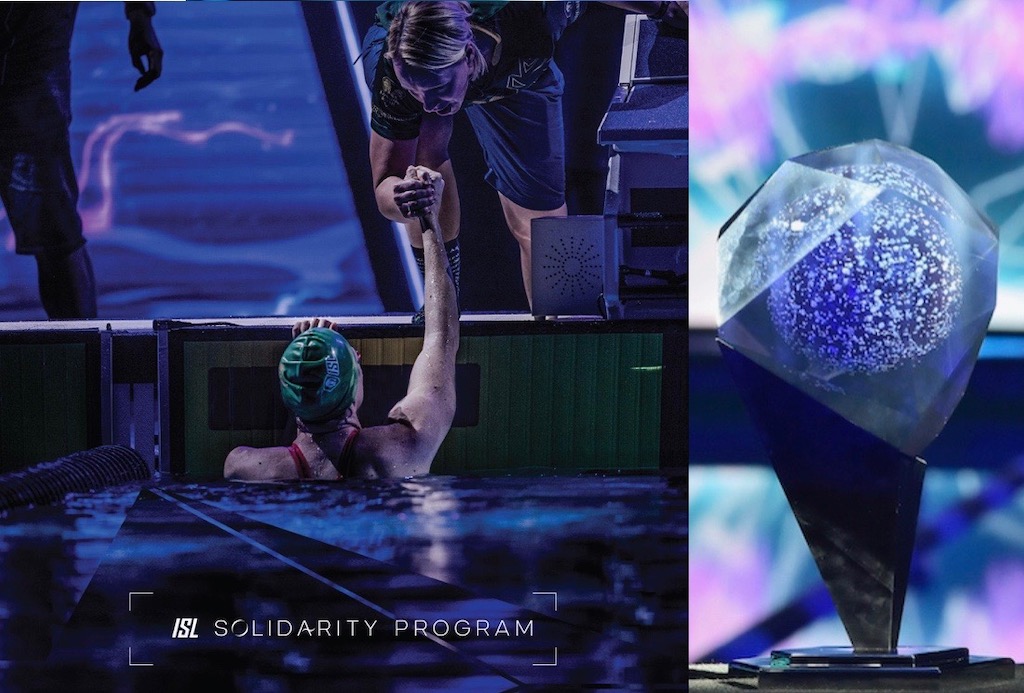 Ahead of an International Swimming League Press Conference heralding Season 2 of the professional teams competition and an associated Solidarity Camp, here's a reminder of an interview I conducted with Konstantin Grigorishin earlier this year.
The Solidarity Camp Explained
Konstantin Grigorishin, the International Swimming League founder and funder, talks to Swimming World about the sport's unique chance to move into the League of professional sports on Solidarity Swim Camp.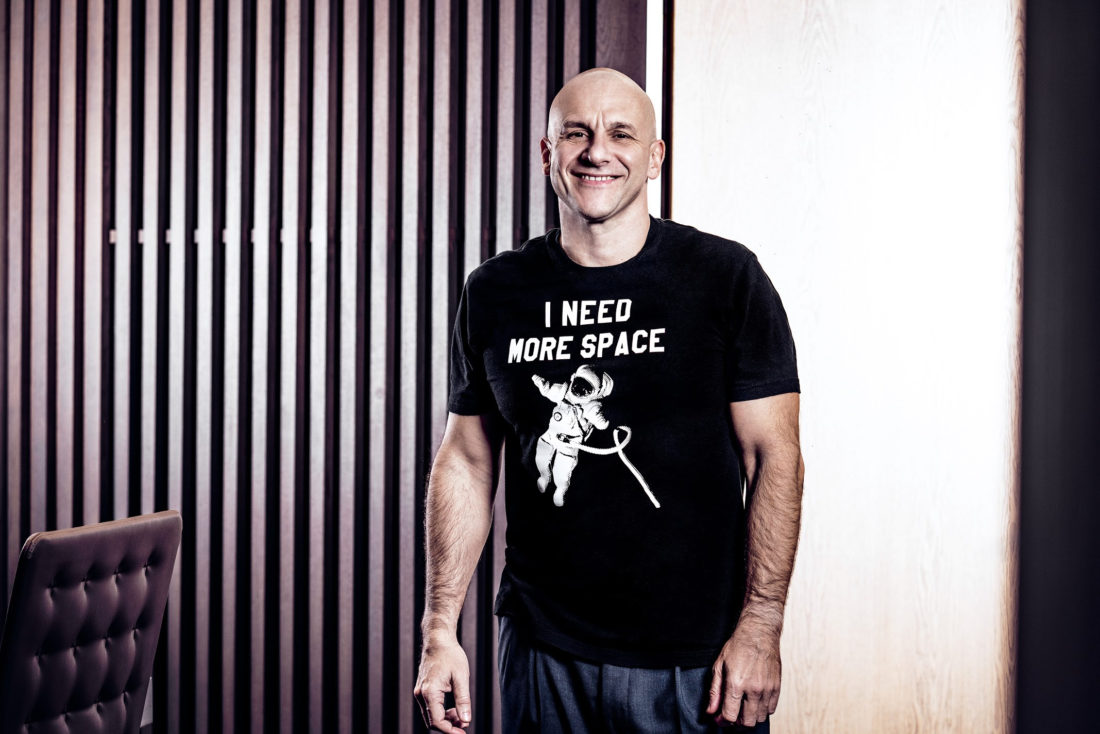 "Now is the chance for them all to come together, train together, compete together in a friendly atmosphere; that's the main goal. But maybe we will use this period of time to teach them a little bit about how to change from an amateur mindset to a professional mindset.

We now have a chance to work with them on that."

Konstantin Grigorishin Photo: Grigorishin – In Search Of Swimming Outer-orbiters who can hit the ISL jackpot – courtesy ISL
As the swimming world dreams of a post-coronavirus return to the water in shoals, pods and clubs, the International Swimming League (ISL) is planning to make the biggest splash.
As reported last Friday, the 320 athletes from the 10 teams in the League will be funded by the ISL to the tune of $11m between September and July next year.
Of the total, $6m will go on monthly wages of at least $1500 per swimmer to tide them over. ISL's 30 "ambassadors", the likes of Olympic gold medallists Katy Ledecky, Katinka Hosszu, Cate Campbell, Sarah Sjostrom, Mireia Belmonte, Adam Peaty, Ryan Murphy, Caeleb Dressel, Florent Manaudou and Chad Le Clos, will receive between $3,500 and $5,000 a month. Grigorishin has also set aside $5m for prizes and bonuses to be paid for weekend League matches.
There's a key to the money: they have to be there.
Solidarity Swim Camp
Grigorishin will also fund five weeks of training and competition for all 10 teams at a venue yet to be decided, the Gold Coast in Australia among favourites, in October and November this year. The timing of the camp is subject to developments in the coronavirus (COVID-19) pandemic including an end to social distancing and a restart of whole industries, including the travel and sports sectors.
The plan evolved from a conference call with League team managers and coaches. In an exchange between James Gibson, head coach to Energy Standard, the team Grigorishin started, and Cali Condors manager Jason Lezak, the American relay legend said 'look we may soon have a problem with some swimmers because they will end their careers because they'll have no income, no sponsorship contracts for the next year. They will just stop swimming', recalled Grigorishin.
He added: ""So I started to think about how we can help them to get through this tough period and we came to this idea of solidarity."
Described by media as a 'Swimming Reality TV' gathering, Solidarity Swim Camp will offer the class of pro-swim pioneers a chance to graduate in professional mindset studies, says Grigorishin.
Think more Survivor than either Jungle Camp or Love island; more tactics and tendons than trauma, tenderness and tension; more brain and brawn in balance; more athletic achiever than famous just for being so.
Yes, there'll be a chance to reacquaint, to form new friendships-for-life, to test and learn from each other in training, to bond in the common cause of excellence in swimming. Team colours and flags will be flown, too, in the next-level of a fun competition format that last year jolted the very best in the pool away from the championship formats and cycles that have dominated the sport since at least the dawn of World Championships in 1973.
Grigorishin, however, sees Solidarity Swim Camp as more than bringing the League family back together and celebrating common interests.
A Chance To Fast Forward The Swimming Revolution
"Repatriation of the community, that's the main goal of the camp," says Grigorishin, adding: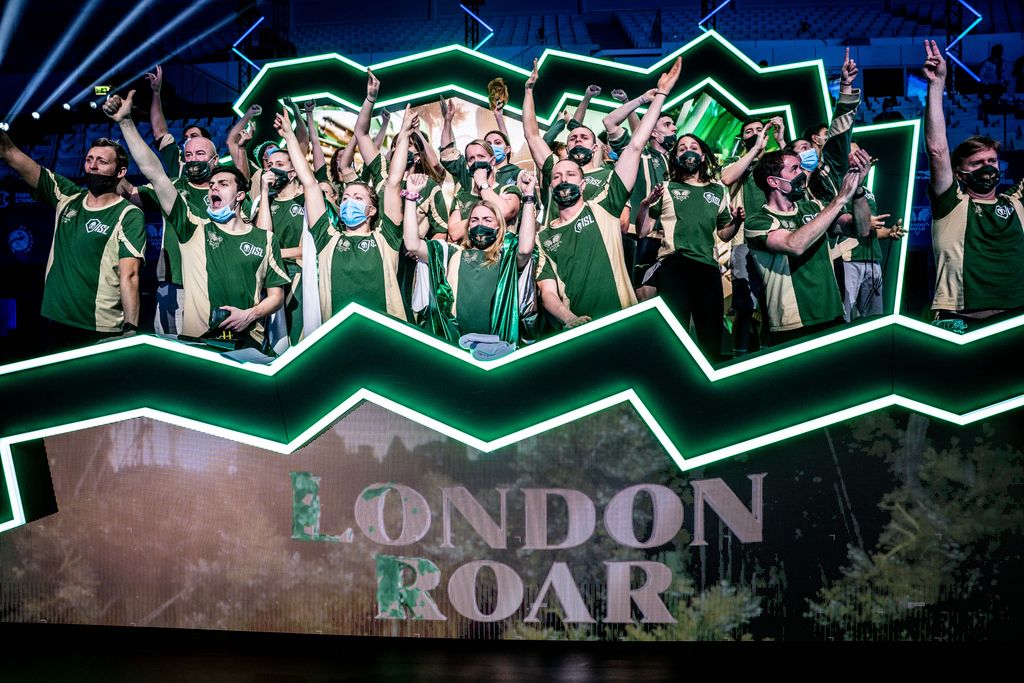 "We want to use this five-week camp to create a collective subconsciousness among swimmers. How, we thought, can we implement this feeling of unity, one of unification, that they understand that they have power when they stand together. This will be a great experience. It's unprecedented in swim history for all of them to come together  Yes, many come together during a World Championship or an Olympics but just for a few days, a week or so.  And then just to race – and not so many swimmers at the elite end."

Konstantin Grigorishin. Photo: London Roar – the League Challenge is On! – photo courtesy of the ISL
That latter reference takes Grigorishin back to the cultural divide he believes is essential to establish between the traditional Olympic-format competition in the pool and the League's format, with its lack of prelims, a team-based entertainment show of lights, cameras, action. Grigorishin explains: "The Olympic Games is about some super swimmers and then a lot of amateur swimmers but there an no 'tier-two' swimmers, athletes who are professionals but not on the same level as Katinka [Hosszu], Sarah [Sjostrom], Adam [Peaty] and others like them.
"Now is the chance for them all to come together, train together, compete together in a friendly atmosphere; that's the main goal. But maybe we will use this period of time to teach them a little bit about how to change from an amateur mindset to a professional mindset. We now have a chance to work with them on that."
On what? Excuses, he suggests before providing a couple of examples: "I'm not ready to compete in this match because I have a holiday booked with my girlfriend or I have to go and collect some grapes in my vineyard or whatever."
I laugh. Grigorishin allows himself a snigger but adds: "It's not a joke, though, these are real situations." In note a few occasions where star turns have shown up at media events in the branded clothes and kit of companies working in direct opposition to the swimmer's own sponsor.
He'd noticed, too, but reeled the line out further into the depths: "Yes. It's another issue which we would like to change. Can you imagine Liverpool soccer team – and each player shows up with a different sponsor logo on their t-shirt? It must sound mad to those in the world of organised professional sport. In swimming it's normal, each one showing up in different things when they're at work as a team. That has no impact on the spectator: they're just confused."
Grigorishin has already done much to show athletes the power they have when they stand together and demand better governance from the guardians of the sport. When the ISL took on FINA in legal challenges to the international federation's "anti-competition monopoly" in court in the United States, the League also backed a class action brought by Hosszu, the Hungarian triple Olympic champion, and American swimmers Tom Shields and Michael Andrew.
Those challenges followed a ruling in the European Union that called on international sports federations to change rules that gave themselves the right to dictate whether and where athletes could compete. Competition rules allow swimmers, among others, to race for money in competitions organised by entities that are not affiliated to FINA, even though FINA rules can be used to forbid such interactions.
On Solidarity Swim Camp, we may get to see swimmers discuss with experts where they next intend to take their challenge to the top table of the sport in the wake of Olympic legend Matt Biondi's appointment as the head of The Swimmers' Alliance.
In December 2018, after FINA had blocked a move for the ISL to host a competition in Italy, the League turned to Plan B: call more than 30 of the world's leading swimmers together in London and introduce them to their own power through a series of presentations given by experts in a number of fields in or related to professional sport.
One speaker was Rachel Aleks, assistant professor on labour relations at Cornell University in New York, who told the swimmers: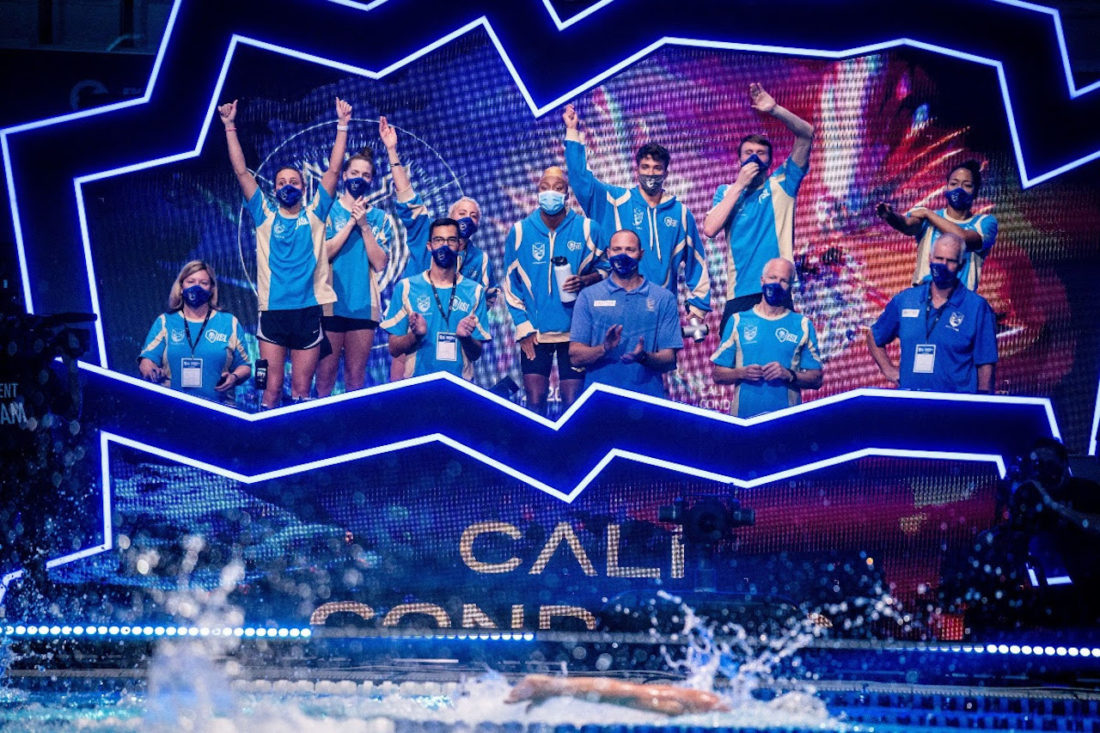 "Boycotts are not something anyone wants. You also have to understand that your power is the right to withdraw your services, your labour until you are treated to the civility of having your voice heard in a negotiation over pay and conditions."

Rachel Aleks. Photo: The Cali Condors Poolside On League Tour – courtesy of the ISL
Weeks before, Olympic champions Adam Peaty and Sarah Sjostrom were among swimmers who had learned from their respective domestic federations that FINA had demanded to know what penalty was going to be imposed on the athletes because of their support for the ISL. "The letter was asking, 'Why are you saying these words about us?' That just made me more determined to speak up," said Peaty, adding that "swimming has been stuck in a rut doing the same things for 30 years and more".
It was time for change, time for something else to live in harmony alongside the Olympic program, something that gave swimmers a home for all years and seasons not just the one every four years.
World-Class 'Tier-Two' Swimmers Find A Home For Their Excellence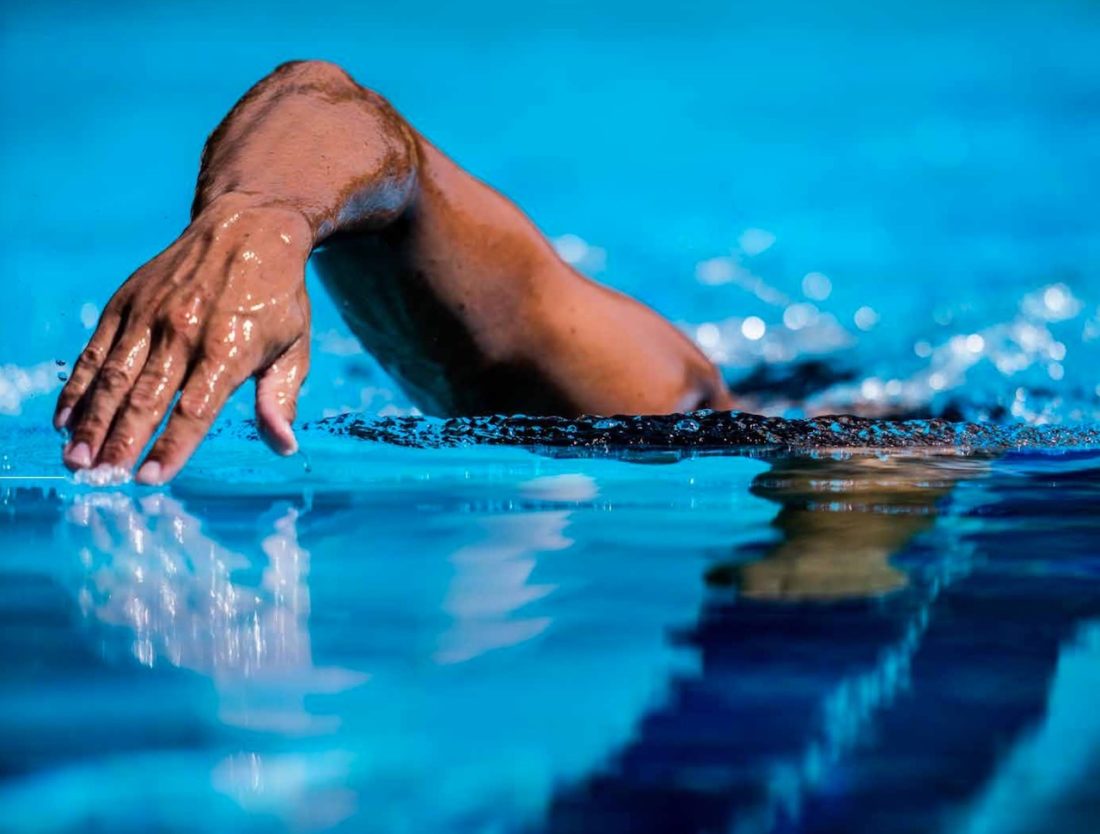 Swimming has for decades been a sport in which retirement of athletes aged between 17 and 20 is commonplace. For many, there was simply no prospect of remaining, no chance of putting off school-finishing exams, degree courses or simply moving on in life in other ways designed to cater for the long-term. Their sport was distinctly short-term; and for the most part highly subsidised by the Bank of Mom and Dad, not "Olympic solidarity' nor 'FINA solidarity'.
The subsidies and support for development and universality in swimming has not been available for many 'tier-two' swimmers, as Grigorishin describes them. He means those third- and fourth-best Americans and Australians among the world's best 20 who have had nowhere to go to earn money once they miss the big-meet team by 0.5sec or less in any passing season.
More than 20 years have passed since this author proposed to FINA that the fastest 30 swimmers in the world across all events on the global rankings, regardless of where they came from, should have a golden ticket to the World Championships. The suggestion did not fit the universal model. For FINA et al it was a non-starter and as such many 'tier-two' swimmers were confined to the back of the queue when it came to international prospects, let alone any ability to fund their way through the sport.
Grigorishin is aiming to make a market of what FINA and its members have long rejected. He tells me: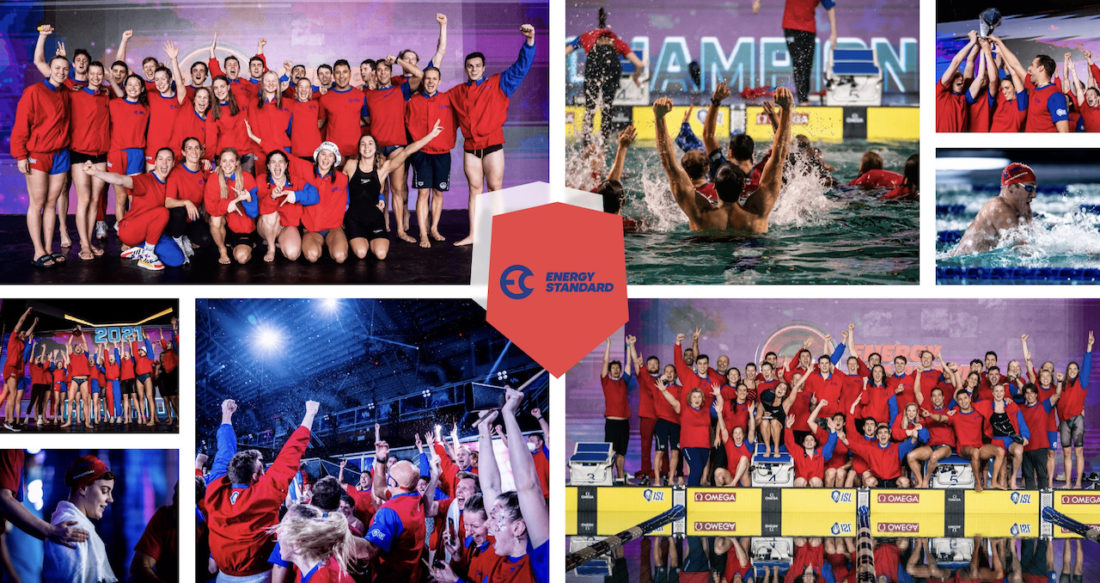 "We have a completely different strategy and format [to the Olympic model]. For us it's really important to have 300-400 highly competitive swimmers. It's not just about a few superstars or 40-50 swimmers or even 100 swimmers. It's about everybody [at the top end of swim speed]. This is a big difference for us because, of course, for the federations, some, shall we say 'tier-two swimmers', they're not so important because if they have no chance to win the Olympics or be a medallist, they are not so useful, they [the federations] don't care about them. For us they are necessary, they bring real value."

Konstantin Grigorishin. Photo: Team Energy – season 2020-21
That philosophy underpins the style and substance of Grigorishin's vision for Pro-Swim.
Traditional Funding Models
Funding models include the British lottery system in which the weekend flutter that enters the public purse is handed out to sports federations on the basis of 'return for money', namely "success". Surveys found that the public want to see their heroes winning come the Olympic Games not finishing "a plucky seventh, his best Olympic result" before instant return to anonymity in the absence of any other reasons 'why we should care'.
What happens next is key.
No member of the public ever said "we want you to drop funding for the best two medley swimmers in Britain, because they're ranked world top 12 not world top 3"; no member of the public ever indicated that lottery money should be denied to the undefeated best in the country in order to fund the next wave yet to prove itself capable of toppling reigning champions".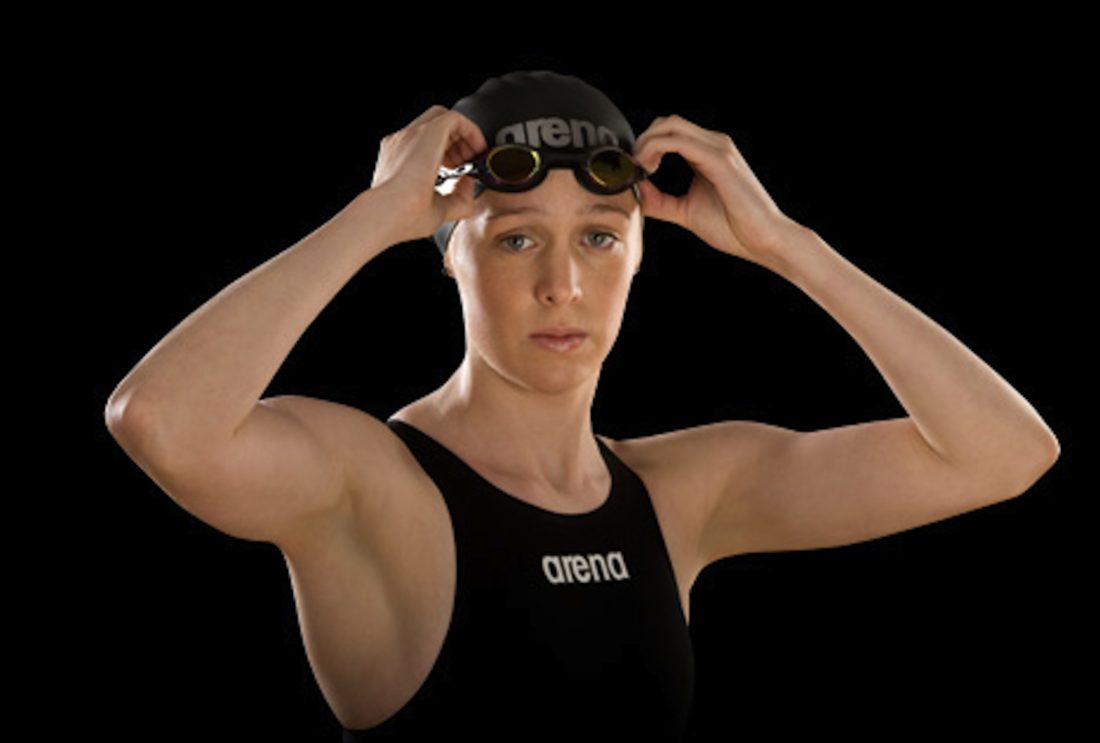 Even so, in Britain, Hannah Miley, a Commonwealth champion of 2010 and 2014 for Scotland and Olympic finalists in 2008, 2012 and 2016, ands Aimee Willmott, Commonwealth 400IM champion of 2018 for England and Olympic finalist in 2016, had their funding removed after the Rio 2016 Olympic Games even though they remained and remain yet the fastest medley swimmers in British Swimming history.
The ISL offered a financial lifeline – and a fun format that involves a two-hour competition window over two days, no four-hours qualification sessions and long finals that turn a swimming meet into an exhausting, three full days of commitment for athlete, parent, partner, child, fan and everyone else involved.
Wayne Goldsmith has urged swimming program organisers to consider the "end-user experience" among the reasons why engagement in competitive Olympic sports is in decline. He says: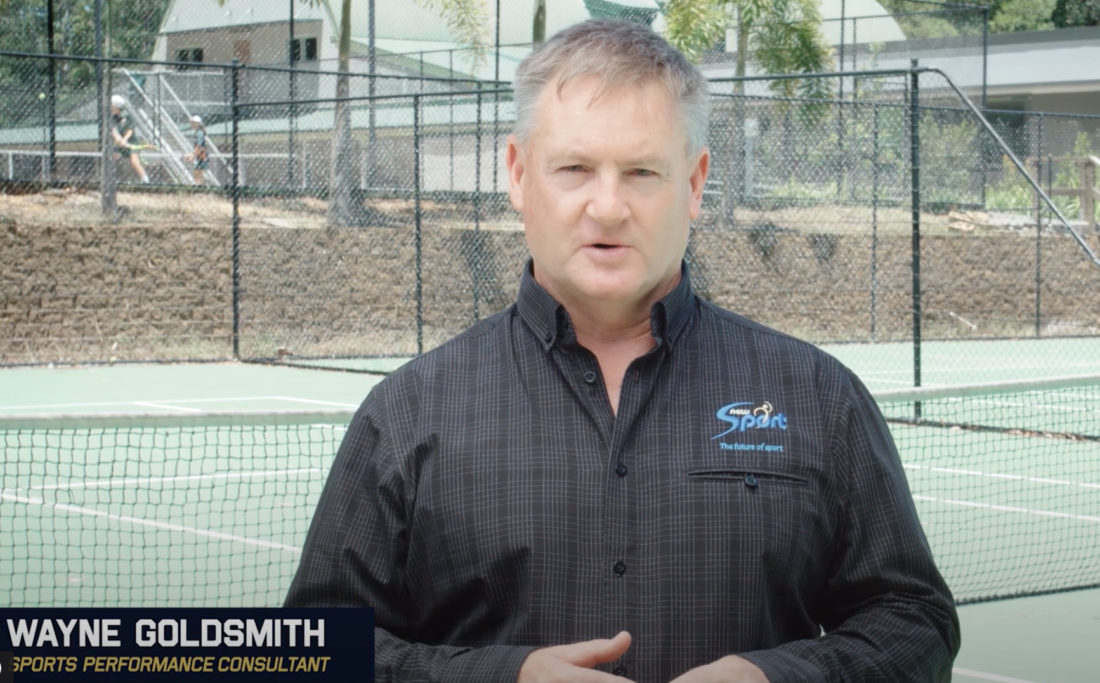 "Competitive Swimming is one of those sports experiencing significant declines in the number of kids committing to training and racing. In response, National Swimming Organizations around the globe are looking for new ways to deliver the swimming experience to children and families.

"However, it is fair to say that swimming has in general been slow to react to this crisis with the majority of swimming administrators and coaches continuing to do things "the old-way" and hoping that the participation trends turn around by themselves.

"The key to helping competitive swimming to not only survive – but to thrive – is to look at the "end-user" experience." The news of further support from the League was met with cheer from League swimmers and coaches.

Wayne Goldsmith (in photo)
James Gibson, head coach to the Energy Standard squad and the ISL team that lifted the inaugural League Trophy in Las Vegas last December after a tight tussle for supremacy with London Roar, summed up the celebratory mood with this Instagram post:
The depth of support for excellence building in the League has never been seen before in the same global waters, not even at the Olympic Games because of the 'two-swimmers-per-nation' limit on entries.
The wages that Grigorishin and the ISL are offering to swimmers as part of their solidarity program take swimming down the pathway of tennis and other sports in which being world No 20, 40, 60, 80 and so forth contributes to the athlete being on a sustainable financial footing.
A Winner Can Only Be Outstanding If The Opposition Is Too
It also means, I suggest to Grigorishin, that the value of the star turn, the outstanding swimmer, rises, on the basis that a greater depth of world-class opposition on all sides of a champion makes the champion's achievement all the greater.
Says the ISL boss: "Of course, of course. I've said this many times. To be a superstar swimmer you have to have a way of emphasising your supremacy – for that you need competitors! Competitors on a higher level, the highest level, around you. How can Adam Peaty emphasise his supremacy without world-class opposition and a deep reflection of where the rest of the best in the world are, not just the few [nearest] to him. If they're not all there, it's impossible. You cannot swim alone!"
The league's latest move comes at a time when subsidised models of Olympic/amateur sport are about to come under enormous financial pressure: if traditional sponsors may struggle to match former budgets for the foreseeable future because of the financial hit caused by the coronavirus lockdown, then state subsidies for sport may also fall down the list of spending priorities as nations try to get back on their feet.
Funding Models Are Changing
Cate Campbell was first to point it out when she said with a nod to the money and the quid pro quo of letting the cameras in as part of the deal: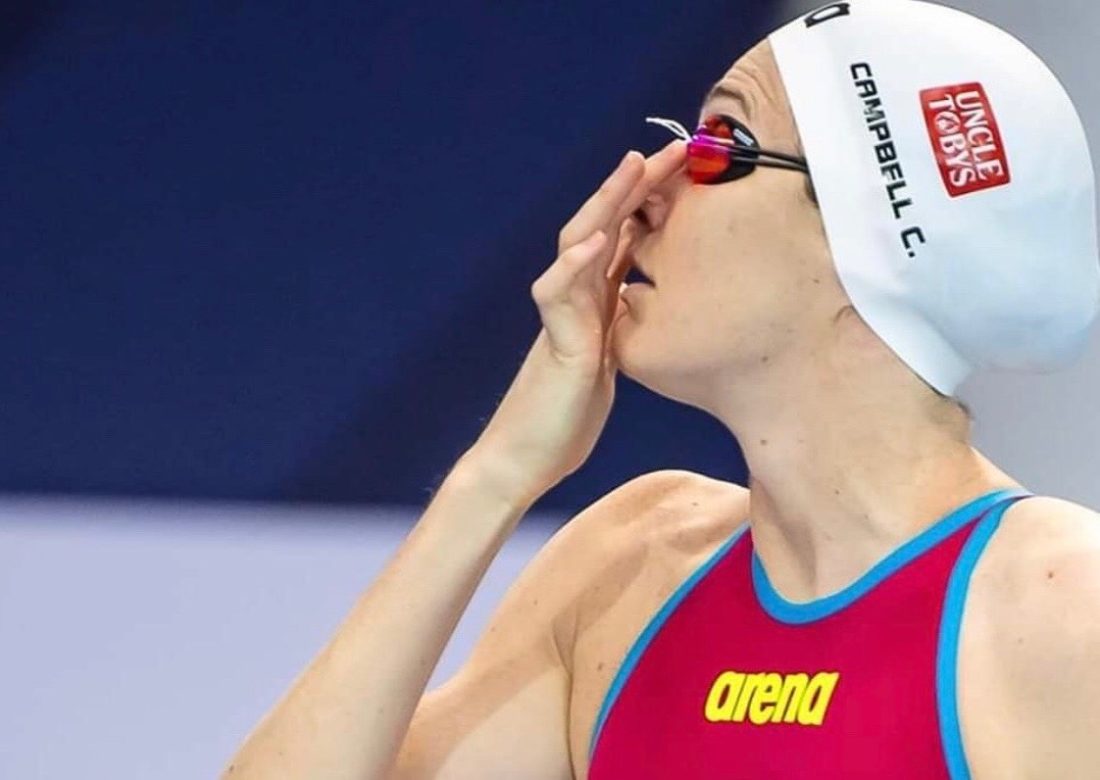 "No-one has said it yet, but let's be honest, the writing's on the wall that funding cuts are going to happen and for a lot of swimmers on the cusp of representing their countries, that might mean they have to give up their dreams. This will also give everyone a little bit of insight into what it's like to be a swimmer and their personalities and what an average training day looks like, because we kind of exist a little bit in the dark. That's going to be so important for the sport moving forward because corporate dollars and sponsorship dollars are going to be so scarce in the years to come."

Cate Campbell. Photo – Cate Campbell, courtesy of Arena
Grigorishin, a Ukraine power-sector billionaire, is the subsidiser in his own model, one in which he aims to build a business of, with the swimmer first, foremost: "Our approach is we consider athletes as our partners so before we made this decision we asked them what they wanted – this is what they told us, so it's a swimming camp, it's a competition and it's a reality show all rolled into one. One of the things we want to do is show people who the swimmers really are. They are not just robots standing on the blocks and swimming for their country so we want to show their personalities."
He anticipates that restrictions on travel and public gatherings may still be in place come October due to the coronavirus pandemic and its fallout. No matter, says Grigorishin:
"If so, we will have to organise the racing without spectators. That's a problem for the big pro sports… Soccer looks very odd without spectators in huge venues. But event is fine. It's a TV show and the venues are much smaller. So, what can be our disadvantage can now be an advantage because we are flexible and can adjust to the [prevailing] conditions."
He believed that model was "the future of sport", because events with 100,000 crowds in the stands is a thing of the past. "Now, with new technology, you don't need to waste one or two days to go to the stadium somewhere. You can watch the show for an hour or two at home; you can be a part of the show, with the innovations available. You can be right in the show, with goggles, virtual reality feeds. Then after one to three hours you're free. And you're already home.
"This young generation wants to be interactive. We have to be ready for that. The coronavirus focuses our minds, it stimulates the process of change, causes us to have to think more deeply. It's an opportunity for us. Our civilisation and collective subconsciousness is changing as well – and we have to change with that. We have to understand that formats that were very successful 50 years ago are going. They don't work anymore and we have to think of new formats. That's just the reality we face."
Solidarity and Spreading The Word From The Water On Health
That does not only mean producing a fast-moving TV show and wages for swimmers. Says Grigorishin: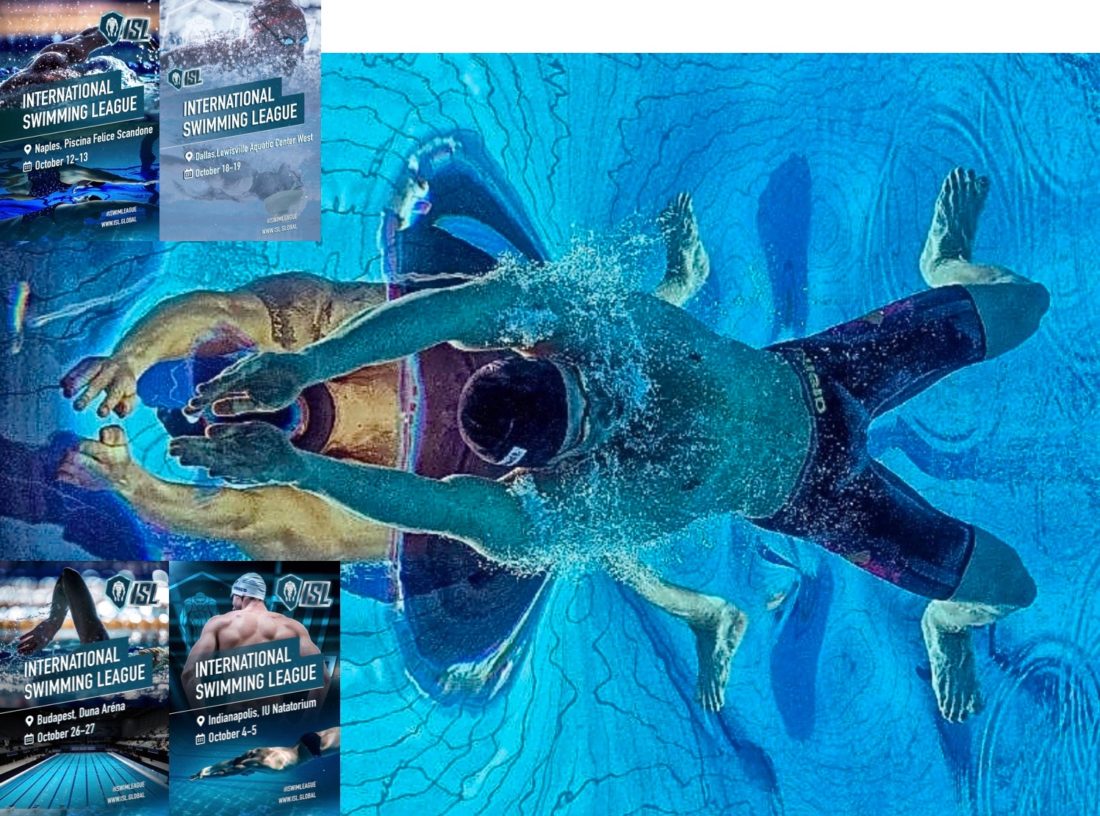 "I strongly believe that we have to help people, we have to show solidarity, as the athletes have in their representations about the Olympics and other events in the coronavirus crisis.

"This is the destiny of swimming, to show solidarity and to find out how to convince people to have a healthy way of life. This is what swimmers and swimming can do: they can be a catalyst for change. With the coronavirus, everyone is becoming aware how important immunity and the immune system is. Your immunity is a healthy way of life."

"Watching American football and drinking beer is not very healthy and it's not helpful for your immunity to be obese."

Konstantin Grigorishin. Photo, main image: London Roar's Adam Peaty – by Patrick B. Kraemer
Step up the swimmer.
Lights, cameras, action…