Sjostrom Leaves Rome As Most-Decorated Swimmer After Sweden Deliver Medley relay Gold & Her 28th Podium Prize Since 2008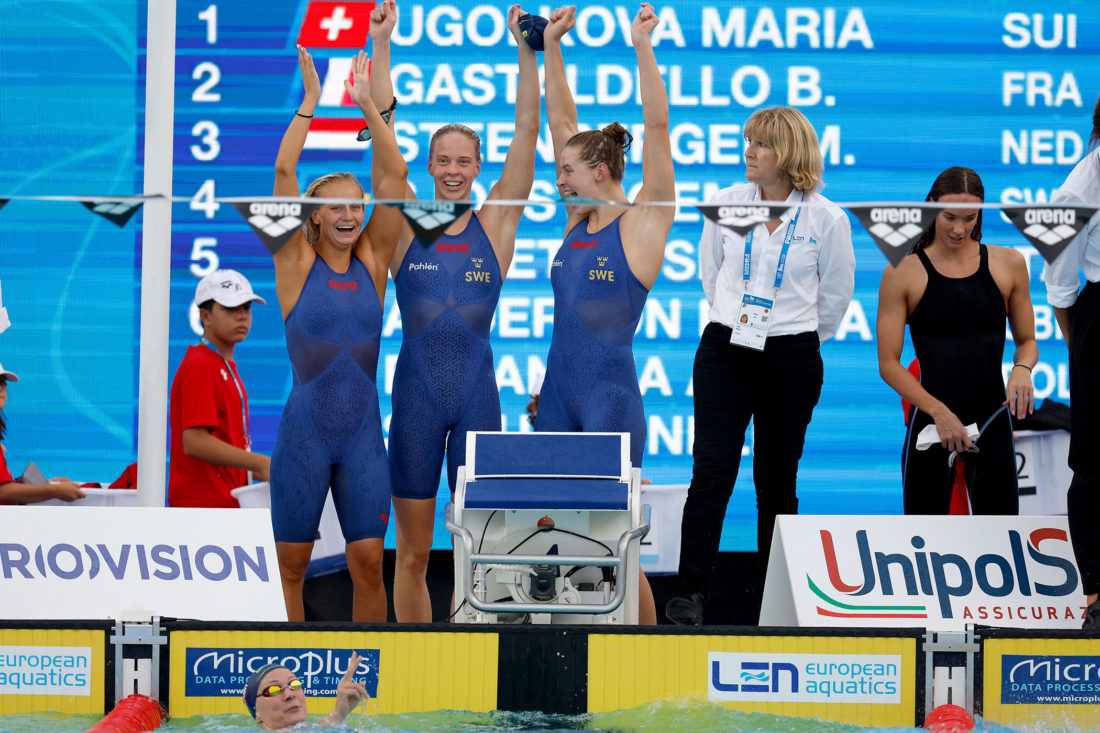 Sweden had twin missions in the women's medley relay: gold for all, the gold standard of European medal tallies for Sarah Sjostrom.
Missions accomplished: 3:55.25 for victory; which in turn delivered a 28th career medal at the continental showcase for Sjostrom as the action wrapped up in Rome.
The bonus was the 52.04 split that suggested she might have walked the solo, here, too, but she came with her own two targets: focus on relays and sending the dash crowns freestyle and fly into her pantheon. Job done.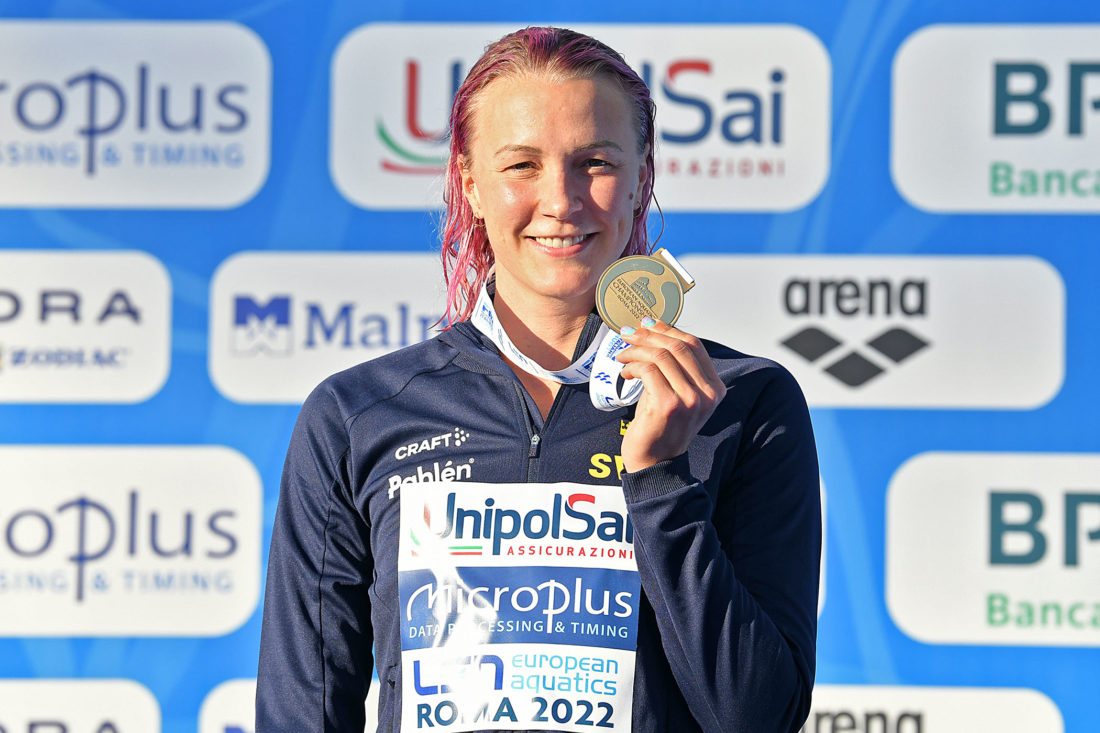 Sjostrom, after her 50m freestyle victory granted her top-medal-hauler status, is now two medals beyond the record career tally of 26 held by Alexander Popov (1993-2004). The Swedish sprinter opened her account with gold in the 100m butterfly in 2008, aged 14. In Rome, three golds (inc lading the medley relay and the 50m free and 'fly crowns), a silver and a bronze took her international tally of podiums for Sweden to 89.
Paris Brings Prospect Of Sjostrom Topping The 100 Medal Mark
By the time Sjostrom arrives in Paris a married woman heading into her fifth Olympic Games, assuming all is well and that's what she wants, she is likely to be on the cusp of the 100 medals mark. What a story.
In Rome today, Hanna Rosvall led the Swedish quartet with a 1:00.66 on backstroke before the Hansson sisters, Sophie and Louise, who from autumn will both be based at Loughborough in England, took on the challenge. Sophie clocked 1:06.26 on breaststroke, Louise, the 100m 'fly champion here this week, on 56.29 before Sjostrom removed any doubt.
France took the silver in a national record of 3:56.36 ahead of a Dutch quartet on 3:57.01 for bronze: