Sippy Woodhead: Moscow 1980 Boycott 'Stole My Heart & Soul – I Was Depressed, Lost, Never The Same Again'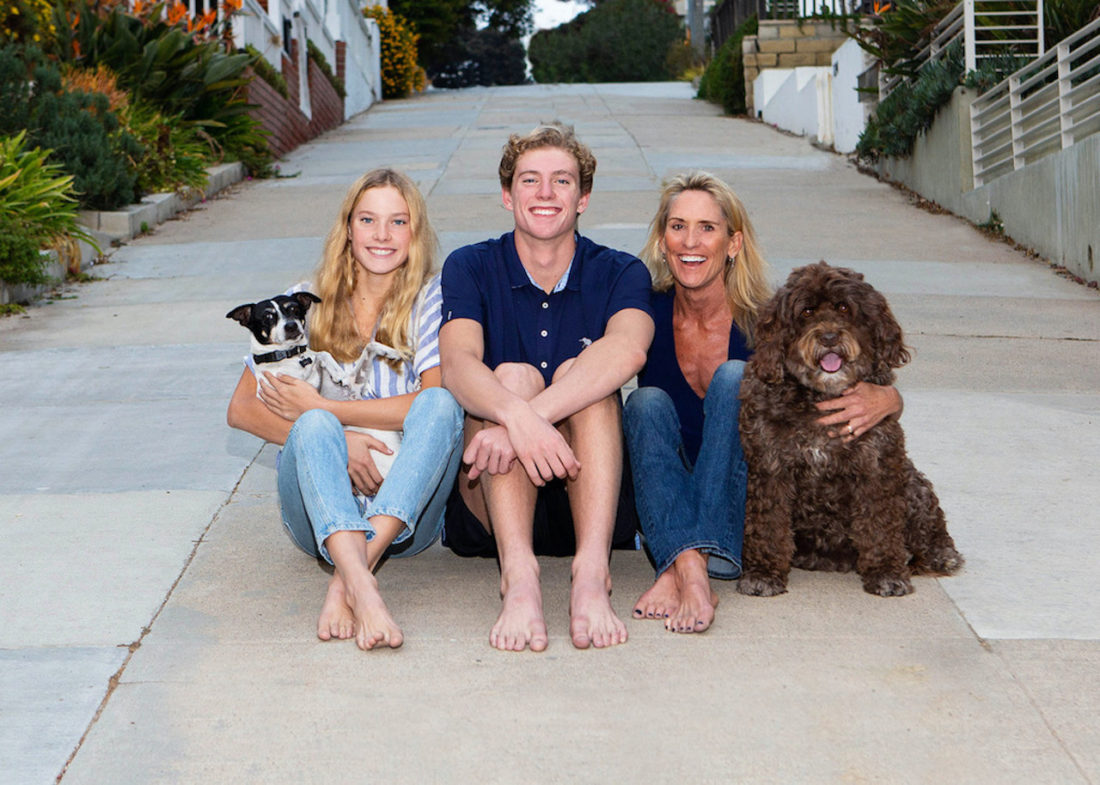 Craig Lord spoke to Sippy Woodhead back in the summer of a season of Olympic postponement 2020, 40 years after her potential as one of the greatest Olympic swimmers in history was cut short by the boycott of the Moscow 1980 Games. In the coming weeks, I'll be recalling some of my favourite conversations and interviews so far in this season unlike any other. Here, in the first of a two-part feature, is the other side to those 1980 Games and, indeed, Games in general and how poor-decision making impacts the lives of great athletes, the themes raised all the more pertinent at time when those governing Olympic sport have courted and given awards to controversial leaders, leaderships and regimes in the realm of global politics when they know – and have rules that acknowledge as much – that never the twain shall – or should – meet.
Part 1
We could start the story of 'Cynthia "Sippy" Woodhead, the swimmer' where the wider world tuned in to the swimming speed and prowess of a 14-year-old winning the global 200m freestyle title ahead of an East-German favourite with what remains one of the outstanding performances in World-Championship history. To appreciate that achievement and find context, however, we'd best start with the moment the World tuned out.
Take a seat at the Los Angeles 1984 Olympic Games. What is the narrative for a generation of athletes denied by the United-States led boycott of the 1980 Olympic Games in protest at the invasion of Afghanistan by Soviet soldiers? Would the questions be all about the emotional journey? Or would we turn a blind eye to all that and focus on the 'big chance to get that missing gold' and put the events we'd rather not talk about behind us with the following wind of a 'see, it all worked out just fine, folks' kind of Hollywood ending?
To find answers let's tune in to this revealing video, including a 1984 interview with Sippy by American medley legend Donna De Varona ahead of silver in the Olympic 200m freestyle final less than a hand behind teammate Mary Wayte. The commentary includes references such as "the great Barbara Krause". See if you can spot others where official 'positivity' of entertainment takes the gold ahead of ear-to-the-ground understanding of the human realities and harm behind the lights, where those who claim gold are queens and kings of perseverance, great athletes who find redemption, set the record straight, put right what was wrong. Silver linings are not in vogue. You cannot play the video in the article because of rights, rights that do not extend to paying a cent to the the likes of Sippy Woodhead for the right to use her image. Athletes are now calling for such things to change. When you click on the video, an instruction informs you about the rights and a link takes you to the place where you can watch the video on YouTube.
It's August 2020. I have Sippy Woodhead on the line. We're a year beyond the death of her husband Chris Brennan. "It's been a tough time – but we're doing ok," says Sippy, the family's loss bringing perspective to another kind of loss from long ago. The next hour and a touch lifts the human, the spirit stolen, off the page of history and leaves a tear in eye and lump in throat. Don't reach for sympathy: she doesn't want it.
It's 1978. What a phenomenal season it turned out to be for a 14-year-old racing beyond her years, her generation. In the lead-up to the 1978 World Championships in West Berlin, a month after her 14th birthday, "Miss Woodhead" as the New York Times called her, sent a couple of shockwaves rippling out to rivals around a world of women's swimming still reeling from the aftermath of the GDR's dominance at the Montreal Olympics in 1976.
Pioneering global short-course standards over 200 and 400m proved a fine warm-up for the main act: in Berlin, there was gold in the 200m freestyle ahead of the GDR favourite Barbara Krause and her World-record pace; gold in both relays; and silvers behind Aussie pace-setter Tracey Wickham over 400m and 800m freestyle, each in an American record.
The launch pad to the next Olympics would take on steel in 1979 with five golds at the 1979 Pan American Games, including wins over 100, 200, 400m freestyle and in both relays (no 4x200m for women back then). Woodhead was on a roll into Olympic year.
Leap past Christmas and New Year to Paris in February, 1980. Here we find Sippy Woodhead chucking gauntlets at either end of the spectrum. It's the 8th, the day after her birthday and the shoal gathered for the World Cup got word that she'd turned sweet sixteen. She rises to her blocks, stillness falls – and then the Russian team bursts into a round of Happy Birthday to you … " … for me! It was incredible!"
The first bit of fun done with, Woodhead returns the favour with a slice of her own: 10 seconds are wiped off the World short-course record over 800m with an 8:18. Two days later, she takes down Krause's 100m freestyle global standard with a 54.80. The cheering came from all sides.
This is the sport, the pool, the place – out there on the plane, heading to dinner with mates, taking to her blocks to race, – and the time Sippy Woodhead likes to return to when she thinks about the happiest moments of a swimming career torn to shreds by politics. She recalls:
"The entire Russian team sang for me. I got on the blocks, everything went silent. I was getting ready to race, and the Russian team broke out in Happy Birthday – to me! It was incredible! In the meantime, there's this whisper of boycott but we're all getting along famously. It was just ridiculous but from the minute I heard about it (possible boycott), I just had this feeling 'this has never been done – this is going to happen'.
And so it did. And this is where the first sorrow in the life of Sippy Woodhead begins. Summing up in a few words, she drives the nails home with words fit to make a Navy Seal reach for his cross:
"I'll tell ya: it just stole the heart out of me. That boycott just took my soul away. I was never the same after that. It just took all of the fun out of it. You'd go to practice every day – and I'd always hurt myself more trying to imagine what these East Germans were doing. And I'd hurt myself more. But you know, when you know you're not going, well, why would I do that to myself. Absolutely not.

"I went for serious pain in training every day and I just couldn't do it. And that's what I remember the most. Just the wasted time in the pool.

"I'm one of those swimmers who doesn't like to get wet. I'm always cold when I'm in the water. So to be in there for five hours a day and be cold and slow and not there and uninspired was just awful. And you'd go day after day after day and it was just terrible. I just felt I didn't have any purpose anymore.

"I lived for our travel trips, to live it, to have fun and see places. It was a whole experience; it wasn't just the racing, it was all of it. Getting on the plane with all your buddies, going to dinner, whatever.. it was about having good fun."
On April 10, 1980, Sippy Woodhead even set the World pace in the one-length dash. The mark, not an official FINA standard in those days, fell five times on April 10, 1980, Woodhead's 26.62 soon surpassed by Jill Sterkel, one of the Montreal 1976 fight-back 4x100m freestyle quartet that grabbed gold at the end of a GDR heist. Sterkel left the mark at 25.79 by close of play that day. A peel of laughter precedes Woodhead's take on it:
"I should never have had the 50 (record)," laughs Woodhead. "I was 5ft 6 inches – that doesn't belong."
Indeed not – but it was an indication that Woodhead was heading towards a Moscow 1980 Olympic Games in great shape, a 1:57 200 free easily within the bounds of possibility and imagination four years before Kristin Otto would take the American's pioneering pace from her with a march below 1:58.
Sippy Woodhead The Six-Podiums Prospect
By spring 1980, it was clear that Woodhead, winner of five gold medals (100, 200, 400m and two relays) at the 1979 Pan American Games, could be a clear medal if not title hope in all distances from 100 to 800m freestyle, all being well at U.S. Olympic Trials. She would also be a safe bet for both relays (no 4x200m in those days).
The timing seemed perfect. Sippy Woodhead Brennan recalls the shock of going from ready to rug pulled:
"I felt like I was ready, and ready to work on and figure out the few things I needed to do to get a little bit better because, you know, you're always searching for ways to get a little bit better. I was ready. And then the rug got pulled right from under us."
She can't recall the precise moment she heard "it's off, we're not going", partly because of the weeks of expectation that led up to the thing no athlete, no coach, no parent wanted to hear.
"I just had this feeling that this had never happened before but was actually going to happen. So when it did happen I just remember shaking my head and say 'it is happening'," Woodhead recalls.
How long had it taken to sink in and knock the stuffing out of her?
"Oh! Trouble with training was immediate. Like I said, I'd hurt myself deeply every day in training for as long as I could remember. I went for serious pain in training every day and I just couldn't do it. And that's what I remember the most. Just the wasted time in the pool."
I invite Woodhead to step behind her 16-year-old tears and explain the feeling.
"I was absolutely lost. Yes, just lost. Don't know what I'm gonna do. That was my life and I lived for the travel trips and then I had nothing. I'm living in Riverside, California, and it was kinda in the country back then. That meant there weren't gonna be travel trips and I was asking myself what would I be doing. Everything just fell apart.

"Honestly, at that age, you just see what's in front of you. I came to think I'd be ok, that I'd be there four years later, no big deal, we'll get through this and I'll be fine and then, you know, I wasn't fine. I was never the same again."
Plug pulled. Sinking feeling. Spirit heavy. And, with a nod to the mental-health issues raised by the current shoal of swimmers and coaches: there was just no-one to turn to back then. Woodhead recalls:
"I can now look at it in hindsight and say that I was definitely a very depressed kid. People didn't talk about that then. I would break down in tears at school and walk home because I didn't want people to see me crying. I cried for days and days – but I was always alone. We didn't really talk to anybody about it."
Not even family?
"You know, it just wan't like that then. My family? We had the white-picket fence up and we just didn't talk about those kind of things. You just had to figure it out. My mother was German and my dad was English. We just did not talk about that kinda stuff. You just got it together and carried on."
Just as there was no-one at home or school talking to her about what it meant, neither did coach Chuck Riggs have too much to say about it. "It just was. No-one was saying anything about it," says Sippy.
She looks back fondly on her days at Riverside Aquatics with coach Riggs. She describes the 1978 to early 1980 seasons as a 14 to 16-year-old as "an incredible and happy time". Politics was another planet. Swimming was about 'having a great time':
"It was one big party and I had an incredible time: World Championships, Pan Am Games and then these meets in Europe, the travel and the incredible time we had: those are the memories I treasure."
Sympathy for Sippy Woodhead there clearly was but that's not what she wanted or needed. She says:
"They let me walk home alone in the middle of class. My dad would show up at home because someone at the school must have let him know I'd gone. I didn't get in trouble but nobody said anything like 'you can't do that' or 'are you ok?'. It was like everyone was just sitting around watching this happen to this person. I don't think anybody knew what to do. We just didn't talk then. I think people felt badly but there was nothing they could do.

"I think it is like now – we have this pandemic and everybody feels badly and nobody knows what to do. It's kind of similar because you're just waiting for it to be over."
Back In Time
Take a trip back in time to a different world at the end of a decade of enormous change yet in some regards a time also of stagnation of cultural attitudes, as considered by Bruce J. Schulman's The Great Shift in American culture, Society, and Politics.
If "long hair and outrageous clothing became the norm for Americans of all political and social backgrounds, while sexuality outside of traditional marriage became widely practiced and accepted, especially amongst the younger generation …" Schulman contends that personal liberation and rebellion against authority became key themes of the 1970s.
Well, not enough to stop the Moscow 1980 boycott. After all, the Cold War was bigger than a bunch of folk swimming up and down a pool, even if folk swimming up and down a pool had become pawns in that war on both sides.
In sporting terms, war was among men (and they were indeed nearly all men) who sat around tables deciding to dope 11-14-year-old girls with steroids and those on the other side who felt it culturally acceptable to criticise coaches and kids for "failing" to beat the East Germans, while turning a blind eye to the abuse of coaches lauded as heroes back then as long as the result rolled in.
'Surly Shirley' (Babashoff) was not merely a media invention and insult, it was part of the omertà that lives to this day at governance level and sets the volume to 'silent' when it comes to discussing toxic events that damage athletes and taint sport and the healthy environment it is supposed to be. Alongside it, for decades, the old attitude of 'boys will be boys' went unchecked. In the main, girls and women were the victims, one way or another.
None of which meant that those girls and women did not have their own minds, their own ambitions, their own ways of dealing with the circumstances and challenges they faced.
In early 1978, Sports Illustrated published an article headlined "Thank Heaven for Little Girls". In hindsight, it must have been particularly galling for the women who around that time first reported sexual abuse by a coach, Paul Bergen, quoted in the feature, lauded then and lauded yet for his work in the pool but also these days cited by lawyers and survivors and their advocates as an abuser who has still not been called to account.
That Sports Illustrated feature also highlights how harsh lessons learned were playing out in the generation that followed the 1976 Olympic women's team thumped into submission by the GDR until the 4x100m freestyle relay lit a spark.
The piece was mainly about a 15-year-old called Tracy Caulkins, "a Nashville ninth-grader". SI noted the meaning of all things in those days of post-'76 open wounds – Hope and Healing:
"When it was all over Saturday night at the AAU National Short Course Championships, Tracy had led America's talented young women swimmers to U.S. records in each of the dozen individual events; Tracy had five herself, including a 1:59.33 in the 200-yard individual medley. That made her the first woman to swim this event in less than two minutes. More important, the U.S. women now seem capable of challenging the powerful East Germans, who won 11 of 13 Olympic gold medals in 1976.

"After taking the 200-yard backstroke in 1:57.79, more than a second under the previous record, Linda Jezek, who at 18 is the oldest of the new breed, said, "We're tired of hearing about how great the East Germans are. We're pointed at being the best swimmers in the world.

"The best of the bunch is undeniably Tracy Caulkins, who now holds nine U.S. records. Out of the water, the tall (5'8″) and slender (116 pounds) Tracy has all the characteristics of an adolescent, from her braces to her tendency to bump into things. But when she took the starting block in Austin, wearing her racing goggles, her skintight racing suit and her rubber cap marked NAC (for Nashville Aquatic Club), she had the cool and confident look of a world-beater."
There are also records of 1:02.20 in the 100y breaststroke and 4:11.38 in the 400y medley from Caulkins. It's the age of pen pals (like a restricted version of Instagram with more efforts and many more words). Caulkins hints at the level of team bonding underway when she tells SI that "all the girls going to Germany [for 1978 World titles] write to each other all the time".
One of them is "Cynthia (Sippy) Woodhead, 14, of Riverside, Calif., who in the AAUs set a U.S. record of 4:39.94 in the 500-yard freestyle, almost three seconds better than Jennifer Hooker's mark".
Sippy is asked, as SI puts it quaintly, if she "dwelt on her tender years", Says the speedy kid:
"I just do my best and I don't pay any attention to how old I am."
Her best that day was a U.S. record in the 1,650 freestyle: 15:55.15.
The Fight-Back Spirit Of Montreal 1976
To this day, Sippy Woodhead is a good friend of one of the fighters of Montreal 1976, a woman who might have been Olympic 100m butterfly champion but finished third behind two girls high on Oral Turinabol. Back in 1978, Wendy Boglioli, 23 by then, racing five months pregnant and known as "mom" to her teammates, was on hand to tell SI of a shift that happened as a result of the dominance of 1973-76 at the dawn of systematic doping on a scale unlike anything the world of sport had ever seen:
"There's a new attitude among the young women. People thought that before the '76 Games the girls concentrated too much on American records so that they could go on all the foreign trips as part of the U.S. team. Then they kind of let down in international competition.

"But now Tracy and Sippy and the others don't get too excited about their records. They want it all, and that means the East Germans. They're hungry and young enough to do it. They're incredibly more mature and poised than I was at that age. If they keep it up, they'll bring home a lot of gold in 1980."
As Sippy Woodhead points out: "If that meant pain, we were willing to put ourselves through it. And we did, day after day."
The East German girls were doing the same, 8-10km sessions, days of up to 20km in water, cross-training on skis, with 10-20km circuits as part of winter conditioning.
There was a difference. A huge and significant difference. Where Woodhead, Caulkins and Co had sleep, diet and recovery sets and sessions to rest on when it came to making sure their bodies did not break down through the volume and effort they were putting in, their rivals behind the Wall had "Supporting Means" at the heart of State Plan 14:25. That meant Oral Turinabol ('the little blue pills' and 'beans" oft referred to in revelations of the 1990s) and some substances clinically trialled not in lab conditions but by "lesser athletes" used as guinea pigs in the Sporting Crime of the 20th Century.
The purpose of such substances was not an instant result on race day. As Kornelia Ender would tell me in her first interview after the fall of the Berlin Wall:
"I remember injections and pills. We were told they were vitamins, minerals and would help us to recover and recuperate in between sessions. You could work hard and then, by the next session, you could do it all again."
She recalled "growing out of my t-shirts [within] three months". Ender was among the lucky ones as far as the experimental element to State Plan 14:25. Other swimmers with names we were far less familiar with (and some we'd never heard of before) turned up in court in the late 1990s to provide witness in Germany's Doping Trials. They hadn't made it to senior international waters at the highest level but their roles in the great deception were truly significant.
Some of them brought their disabled children to court with them: a clubfoot here, blindness there; a rate of miscarriage well above the natural average. Martina Gottschalt and Jutta Gottschalk (unrelated, note the t and k endings to their names) appeared as joint plaintiffs against the former GDR swim federation and FINA Medical Commission man Dr. Lothar Kipke. He was handed a criminal conviction for harming underaged girls by administering male hormones on a regular basis. To this day, he is listed among those honoured by FINA for services to swimming.
They talked about a "merciless drill" of regular pill-taking with every passing session. Where doctors recommended no more than 1000mg per year of Oral Turinabol and only then after puberty, ambitious coaches would go well beyond the recommended dosages to gain what they saw as a competitive edge on others vying for places on the GDR team and all the privileges that came with being "ambassadors in tracksuits" for the socialist state of equals (unless you worked on something that made you less equal, including plying teenagers with steroids and including swimming to gold on the strength of them; for these things, you would get a better flat, a shorter queue to wait in for your first car; foreign travel and tokens for the 'international shop; out of bounds to most).
In addition to 1,600mg of Oral Turinabol in one swim season, swimmers testified that they received injections of 'the male hormone' testosterone in addition.
Two decades after she stopped swimming, Martina Gottschalt was suffering from Hyperandrogenemia, what doctors at the doping trials described as an "excessive proportion of male hormones" in the female system.
She and former teammate Jutta will live with the pain for the rest of their days. So will their children. The trauma is physical, mental and emotional: Jutta told reporters of the 11 operations her young child had had to correct her vision. "It's been torture for the child", said her mother.
A Different Kind Of Pain
Most people beyond those who have done and seen what it takes to train as a swimmer don't ever get the level of commitment, including the physical demands. Woodhead looks back with a sense of joy when she thinks about that period of 1977-80 before the boycott but she also remembers what it took. Using the present tense, because the memory is very real, as is consciousness of swimmers going through the same this day, Sippy Woodhead notes:
"No, I don't think people understand the pain we're willing to put ourselves through, day in and day out and what that feels like. I do group workouts with people and I know they just don't go where I go."

"Even in my old age," adds one of the fittest 56-year-olds you might meet, a peel of infectious laughter tipping its cap to irony. "I ride the bike 200 miles a week. I like to put myself in that situation where you don't know if you can hang on or not. I know where I can but I love putting myself out on the edge, still today. I love that."
We sweep back in time. What was it like to hear the words "we're not going"? With a sigh that whispered of long-lived acceptance and pragmatism, Woodhead says:
"You know, it's a bit like now with this pandemic: people just live through what they're going through – that's what it feels like right now and that's kinda what it felt like back then. It was just something out of your control that you had to deal with. You just couldn't wait for it all to be over."

"I was so young. I mean, I remember the World Championships in Berlin. Those will always be my favorite experiences as an athlete. We had a great experience, a great team. I swam really well. We obviously dominated the East Germans so it was just … the whole experience was just incredible. I think we all hated to see that competition end."
It was a moment of fresh start; a moment when the East German machine seemed vulnerable, no longer invincible, no longer in World-record form every time an athlete cranked up on the blocks. I mention the same sort of feeling of 'fresh start' in Perth, Western Australia, in 1991 at the first World Championships after the fall of the Berlin Wall and German unification.
Sippy Woodhead is a survivor and scholar in a sorority of swimmers mugged and poisoned by systematic doping that went unchecked by the guardians and governors of the sport at the time. Wounds have been left to fester. So, she jumps in: "Right – and then we got the Chinese."
Precisely.
In 1978, Woodhead excelled in a window of 'real swimming' as a waft of fresh air blew in, just for one meet. A time free of the worst of them. Says Woodhead:
"It seemed like it. We'd heard they were on steroids and we were told that Petra Thümer had strep throat and couldn't come to the meet. So, you know, they were suspect but, you know, at that age (14), we wanted to race them. There's no steroid for confidence. Everybody is beatable, no matter what they're taking. And once we got a taste of that, well, we beat them in the medley relay, which was my first event; we beat them pretty soundly and we just went from there – and they did not seem unbeatable to us.

"We didn't really have the experience of the '76 team, where they came in and were just steam-rolled by by these, apparently, male-looking athletes. For me, Caren Metschuck stands out in my memory: she was like a monster.

"We had Jill Sterkel and she was our biggest swimmer. She was big. But Metschuck made Jill Sterkel look like a mouse. They stood next to each other on the blocks at a swim meet in France (1978) and Jill looked like she didn't stand a chance. Metschuck was like the gold standard of the worst case. She was the biggest of all time. She was a linebacker."
Natural curiosity often lives in the women who lived through those times and felt robbed by them, be it through doping or boycott: they know what happened to themselves but they also want to know what happened to the GDR women.
Woodhead Googled "Barbara Krause" but "there was nothing out there". True, in English. There's quite a lot in German, including harrowing details of her disabled children and the aftermath of being fed steroids as a child.
Back to 1978 – did Woodhead recall the moment when, at 14, she beat Krause, the 100m champion in Berlin who a month before the World Championships had taken down Kornelia Ender's 200m freestyle World record of 1:59.26 (for dominant Montreal 1976 gold ahead of Shirley Babashoff's 2:01.22)?
"Absolutely, yep," replies Sippy Woodhead Brennan before the 14-year-old speaks to the spirit of that week, those years of particular focus in the battle, an against-the-odds fightback that became a mantra for a sorority forced to live ahead of its time on the clock if it wanted to win:
"The one I remember most, though, was the medley relay. I was the freestyler and I hadn't made the team on the 100 free and I made the relay and the coach, Paul Bergen, came up to us and told us all where we'd be in the relay and he comes to me and says 'Sippy, when Joan [Pennington] comes in, you'll have .5 of a lead and when you dive in and take your first breath, you're gonna be staring at Barbara Krause right in the eyes'. He left it at that. I was 14 and I'm like, you know 'ok'. I looked back at him and my heart felt like it was in my feet. 'Ok' is all I could say."
Bergen, later to be accused by girls who trained in his program at the Cincinnati Marlins of abuse in the early 70s, was lucky that day in Berlin. He didn't know Woodhead that well but opted for an approach that might, but for Sippy's spirit, just as easily have gone the other way at the start of World titles meet: relay loses, great talent and her spirit crushed, as happened with the 73-76 generation to some extent. Says Woodhead:
"And then it was exactly what happened – and I swam the best 100 free of my life. I think I went 55-something; I'd entered the meet with a 56-something. And then I come to find out that Mark Spitz was on the TV doing the commentating: I've never seen the race but he was saying there was no way I was gonna beat her, I was too slow, I didn't swim the 100; she'd have it all over by the 50m mark.

"Well, for the first time in my life I used a six-beat kick on that race and we ended up winning. To me that was incredible – and so by the time I got to the 200 free I really felt that she [Krause] was beatable and I didn't care that I was looking right at her because I felt really good while I was swimming and I knew where I was gonna take off and she just let it happen. I felt like I'd just walked away from her."
Then 200m freestyle at the Berlin 1978 World Championships is caught on this Russian tape, 3mins 35 in to the end:
There were silvers, too, in the 400 and 800m freestyle in American record time behind Australian Tracey Wickham at the height of her pacing powers on World records in both events. A quirk of the time: Woodhead and Wickham met on the podium for the first time, their handshake also the last time they would ever meet. "I just didn't know her. I don't think I ever saw her again. It was like that back then," says Woodhead.
Sippy Woodhead & A 200m Free That Stands Out In The Pantheon Of Great Swims
If her 400 and 800m provided evidence of an impressive range and towering potential on the way to the next Olympics, it was the 200m that to this day: it remains among the most outstanding swims in the history of freestyle swimming, unaided.
Woodhead, 14, 5ft 6in (168 cm) and 119lb (54 kg). 1:58.53. It is 1978 and she has just shaved half a second off Krause's World record and beaten the East German favourite (21, 5ft 11 and 150lb) into second place. Take away the GDR's Heike Friedrich in 1986 and Sippy's sizzler of 1978 would survive as the fastest World-titles win until, not without some irony, GDR-born Franziska Van Almsick, racing for a unified Germany, claimed the Rome 1994 crown ahead of a Chinese rival, Lu Bin, who would test positive for doping.
Van Almsick took down the World record that had stood at 1:57.55 to Friedrich (these days a manager at a chain of cosmetics stores in Germany) since June 1986. The new standard, 1:56.78, marked the start of van Almsick's 13-year grip on the global 200m standard, though, as it was with Woodhead, Olympic gold eluded the German star.
Woodhead's 1978 swim was phenomenal. In the coming year, she would make it 1:58.43 for the 1979 Pan Am crown in 1979 and then 1:58.23 at the World Cup in Tokyo that same year. On September 3. That 1:58.23 would survive until Kristin Otto, the last Wundermädchen of the GDR clocked 1:57.75 in 1984, the year she endured an Olympic boycott, while Woodhead's American record of 1979 would stay on the books until it was finally broken by Nicole Haislett for gold a hand ahead of a 14-year-old Van Almsick at the 1992 Olympics in Barcelona.
Think of that whole history in the round and one of the aspects that stand out – and not only in the context of the GDR women's team – is the way some teams at certain moments have a presence and a confidence that causes opponents to shrink just by watching a squad arrive for practice in the days leading up to a meet.
The GDR medals machine was often inevitable in its victory in that way, a force some could simply not handle, for obvious reasons that ought never lead to a sense of guilt in defeat that they often felt.
Woodhead never did: she was 14 and came at it from a different angle. She gets why many remain frustrated yet, dogged by a deep sense of loss and lost opportunities transcending their racing days. Why some still feel anger, as Boglioli does: she, among many others, want "our medals back". They were robbed and they know it.
It was different for Woodhead because of the way things panned out. She explains:
"I like 'well, it's history'. I don't really care. It doesn't affect any life, I don't think about it. I don't even identify with all of that. But Wendy is very angry. She wants her medals, she wants her records, she wants everything back and she's passionate about it.

"They [the 1976 team] got walked over; they got steam-rolled. When we came in, well, they kind of rolled over for us … or something…".
The something is now known. The history of the hour is in the record of many thousands of Stasi (state police) documents saved from the shredders by folk in the GDR since gone to their graves but who worked at fast and furious pace to help Dr Werner Franke and his wife Birgitte Berendonk get the truth of State Plan 14:25 to the world.
It is also in the testimony of Christiane Knacke.
Knacke was the first female swimmer in history to race inside the minute over 100m butterfly, with a 59.78 in 1977 that took down the 1:00.13 global standard and pace of gold at Montreal 1976 for Kornelia Ender when Wendy Boglioli took bronze in 1:01.17, the GDR's Andrea Pollack on 1:00.98.
In 1978, Knacke was favourite for the World title but the race won by Pennington in 1:00.20 went without her.
Knacke was one of two GDR stars to fade from view between trials and the big meet in West Berlin. The other was Petra Thümer, the Olympic 400m and 800m freestyle champion ahead of Shirley Babashoff at Montreal 1976. In 1977, Thümer had regained the World 400m mark from Australian Tracey Wickham and improved on her own 800m global mark, with victories of 4:08.91 and 8:35.04 at the European Championships.
Then, in 1978 as the teams rolled into West Berlin, news came through that Knacke had slipped in the shower and Thümer had a 'flu-like virus and sore throat.
In reality, they had been pulled out of line for the bus to West Berlin and driven instead 220km or so South to the Olympic-accredited laboratory and adjacent clinic at Kreischa in Saxony and put through their paces: exercise bikes, sweat and a diet of water to wash out the Oral Turinabol that had elevated their testosterone levels enough to risk detection in international testing and expose a hint of truth about the source and fuel of the GDR's medals machine.
Basically, it came down to this: they got their timing wrong, they got nervous and the whole plan and package fell apart, the certainty of victory no longer with them.
Olympic testers had indicated a "breakthrough" in the detection of steroids and there was nervousness among the architects of State Plan 14:25. Until they knew more via their moles at the heart of the anti-doping system, such as Dr. Lothar Kipke, the GDR's spy in the camp at the FINA Medical Commission.
Turinabol held a certain charm with its creators at Jenapharm in the city of Jena. The window for detecting the substance was too narrow for experts to be sure of what they saw. It would take deeper understanding of how the substance metabolized in the body before clear detection was possible – and it would be 25 years or so before a process that has been described as "looking for a pinch of sugar in an Olympic-size swimming pool" actually started to land the safe conviction of cheats.
I relate some of the record to Woodhead. She replies:
"Oh, ok, so they were only on 70% drugs in Berlin?" Cue laughter.
"What would the other girls think when those two healthy looking people aren't on the bus. That's just bizarre. What did they tell them?"
Good question. The answer, given the coercive control at play, with spies spying on other spies and family members shopping their offspring if there was a hint of 'off-message' attitude or a risk of flight in pursuit of asylum beyond the wall, might be summed up by this: they told them nothing beyond 'illness' – and, at least openly, the girls knew better than to ask.
Sippy Woodhead is a breath of fresh air when it comes to talking to her about understanding the environment in which the GDR girls grew up in and what it's like to be a 12-14-year-old talent who is working hard and growing in accordance with that workload, as is the plan, the aim, part of the ambition. She says:
"Right, because you work out, you build muscles. Obviously, I'll never get as big as they are without help but you assume your hard work will create muscle. On the other hand I thought that if I worked hard I'd be as big as Jill Sterkel – and that never happened.

"Having travelled to the URS and East Germany, I can easily understand why getting on a sports team would have been the way to the best kind of life for those kids."
Where The Fun Went Out Of It
Sippy Woodhead attended the virtual trials of 1980. Posting the Moscow 1980 results on the board was supposed to add incentive and interest for the crowd. Woodhead said:
"We had our trials/nationals, whatever it was. I thought the whole thing was a joke. We're in Irvine with no atmosphere. They put the times from Moscow up on the billboard and we're supposed to race them and beat those time. I thought the whole thing was ridiculous."
There was an aspect of cruelty to it, as in "so, if you had gone, you'd be Olympic champion but guess what – you're not! It was kind of unfair."
In late 1981 and 1982, Sippy Woodhead suffered from various ailments, including mononucleosis, a broken leg and pneumonia.
In 1984, she made the team for a home Olympics in Los Angeles. As we hint at when pointing to the first video in this essay, the media and public narratives were somewhat different to her own. Like Mary T. Meagher and Tracy Caulkins, here was a second chance, a moment of career redemption, a meet free of the GDR, through boycott, and the gold medal missing from a score less soaring without one.
Sippy Woodhead was, in fact, "just happy to be there … It was just not a highlight in my life."
Part 2 tomorrow…