Siobhan-Marie O'Connor To Skip Olympic Trials & Tokyo Games After Struggle With Chronic Illness In Favour Of Long Haul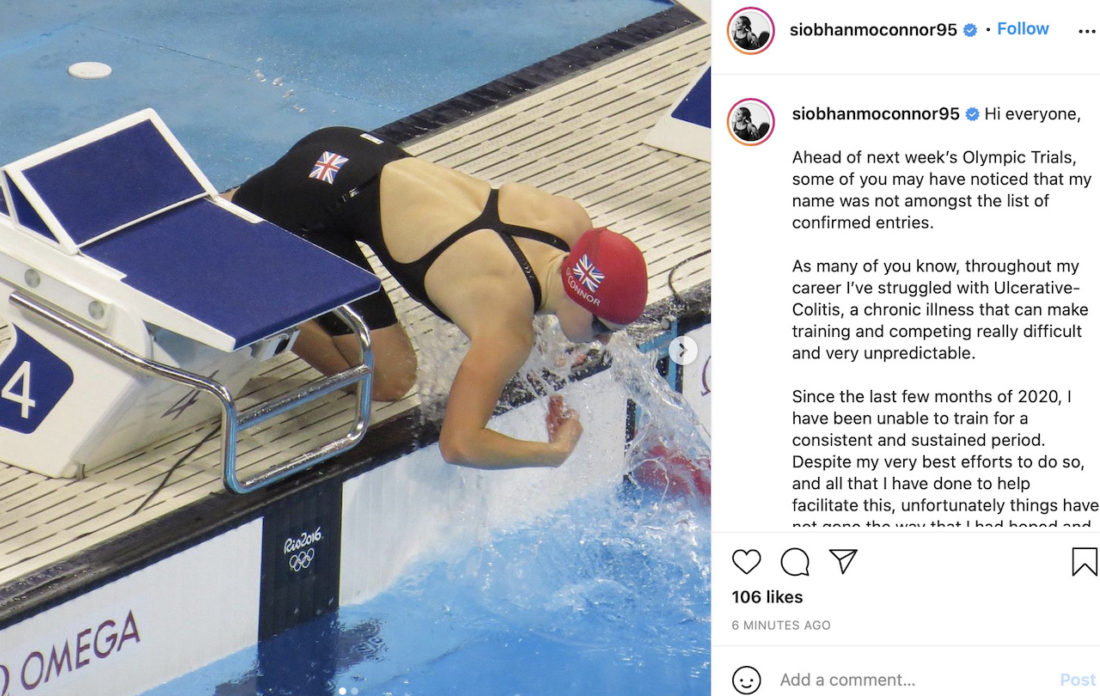 Siobhan-Marie O'Connor, the Olympic silver medallist for Great Britain at the Rio 2016 Games, has confirmed that she will miss her nation's Olympic Trials in London next week and, therefore, the Covid-delayed Tokyo Games this July after battling with the chronic illness Ulcerative-Colitis.
The medley ace, based at the University of Bath, is not retiring from the sport – but this summer she will be spending time in recovery, rebuilding and making a steady return to the sport she excels in.
The Britain selection process allows O'Connor to still be added to the team if she finds herself in a better place come June. If Tokyo is not to be, her next international targets would be Commonwealth games for England and World Championships in Fukuoka in 2022.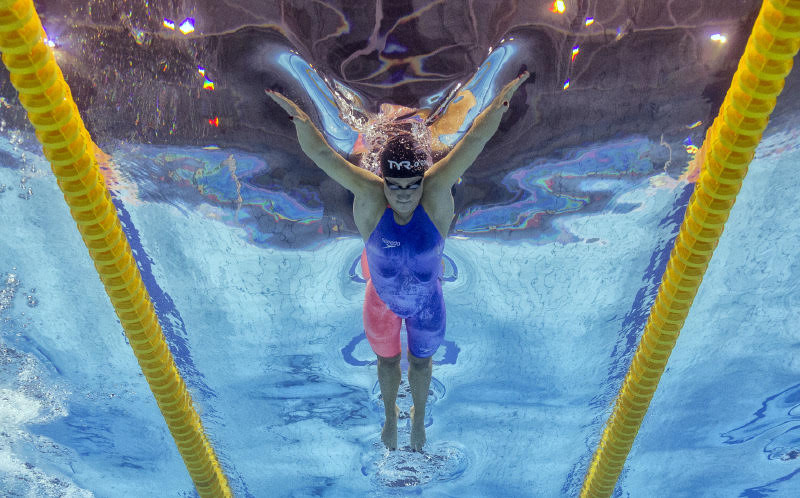 In an announcement on Instagram, Siobhan-Marie O'Connor told fans and friends:
As many of you know, throughout my career I've struggled with Ulcerative-Colitis, a chronic illness that can make training and competing really difficult and very unpredictable. Since the last few months of 2020, I have been unable to train for a consistent and sustained period. Despite my very best efforts to do so, and all that I have done to help facilitate this, unfortunately things have not gone the way that I had hoped and anticipated.

Sadly, this means that I'm not in a position to compete at next week's British Swimming Championships. I'm absolutely heartbroken but so grateful for the support of my close family and friends during what has been a really tough time. I would like to take some time to get well and decide what my next steps will be. I wish the very best to all competing swimmers next week.

Siobhan-Marie O'Connor of Great Britain – Image – by Patrick B. Kraemer
Ulcerative Colitis – A Debilitating Illness
O'Connor has had to learn to live with the effects of ulcerative colitis, an inflammatory bowel condition, which has at times forced her out of the pool and disrupted her preparation.
One such occasion was in May 2017, the year after Olympic silver in the 200m medley a hand behind Hungarian Katinka Hosszú, when she had to cut short her trip to Thailand on the national team trip and subsequent competition at the Japan Open.
"I was out of the water for a few days and had two to three weeks of interrupted training. So it wasn't very good but it's one of those things, that's being a swimmer, you have to be in the water and training and it's very, very hard when we push our bodies so hard to not get ill so it's just one of things. I feel in a good place now. It's been a bit of a bumpy few months but I am in a good happy place now so that is all that matters."

Siobhan-Marie O'Connor – Photo by Patrick B. Kraemer / MAGICPBK)
The 200m medley in Rio was one of the most spectacular battles, particularly because Katinka Hosszú had placed herself in a league apart on the clock and no-one had been expected to challenge.
Siobhan-Marie O'Connor had other ideas and when Hosszu came home for gold in 2:06.58, an Olympic record, O'Connor was right there with her, on a national record of 2:06.88, American Maya DiRado third two seconds back.