Shayna Jack's Letter & Why Her Case Does Not Let China, Sun, Doctor, Mother & Rest Off The Hook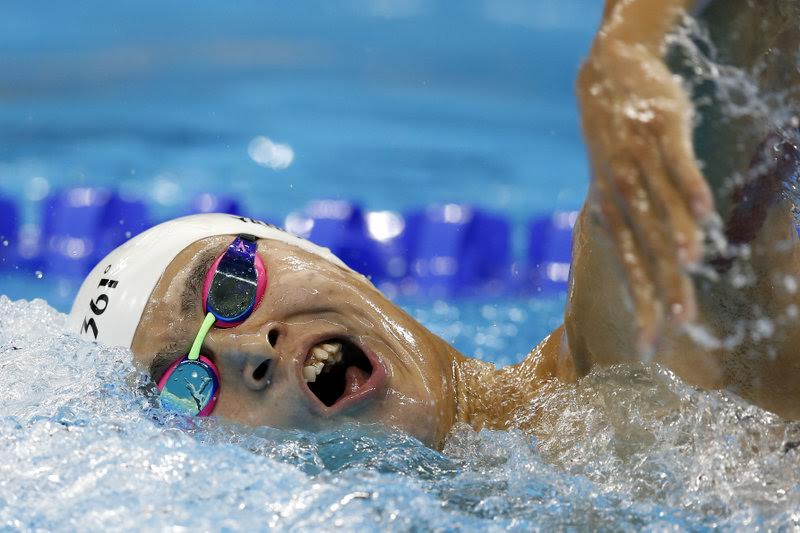 Shayna Jack, the young Australian sprinter who finds herself making headlines around the world after testing positive for a banned substance, wrote a note and placed it in the public domain online. We replicate her words at the foot of this editorial. They offer a sobering reminder to athletes who take supplements without full supervision of the expertise available to them.
Jack ingested Ligandrol, how, why, when and with the knowledge of whom yet to be revealed. She professes her innocence as far as deliberately taking a substance that builds muscle mass.
She has already paid a price – no world titles, no International Swimming League, which bars any who fall foul of the WADA Code. She faces a ban of up to four years. Her case is now pending.
Whatever the verdict on Jack and the mistakes made by Swimming Australia and others in terms of transparency and the timing of events related to Sun Yang, Mack Horton, Duncan Scott and others, let us be clear: China, from Sun's entourage, and supporters of all of that have no leg to stand on.
From the literally hundreds of cases of mischief down almost three decades of China having built the worst record of abuse of minors, that age-group accounting for the bulk of an atrocious record of positive tests, there has been a woeful lack of transparency and deliberate obfuscation, including China imposing a three-month ban on its superstar but never announcing that when he tested positive in 2014.
China allowed Dr Ba Zhen, knowing he would have to serve a WADA suspension, to work on with Sun as the swimmer raced to a heap more medals at the Asian Games, his rivals unaware that he should have been serving a suspension. When it all came out, FINA simply accepted that Sun's three months would be counted as served, a meaningless retrospective action.
What unfolded at Rio 2016 and what just unfolded in Gwangju were the direct consequence of Sun being perceived to have landed a permanent get-out-of-jail-free card from FINA, China and the authorities that have treated him far too leniently, if you ask vast waves of world-class athletes and their coaches.
In Gwangju, FINA handed warnings to Mack Horton, Duncan Scott and Sun Yang for their podium protests and behaviour. Cornel Marculescu, the FINA director who hugged Sun on the Olympic deck in 2016 as the booing and jeering rained down from the stands, once again showed his colours: at the closing press conference in Gwangju he cited Horton and Scott for 'bringing swimming into disrepute'. Once more, he 'forgot' to criticise Sun, or even mention him, Chinese sponsors standing in the wings as he spoke.
Nor did Marculescu explain why the five Bureau members who have been either prosecuted, cited for massive fraud or actually convicted in the past three years have not been referred to the Ethics Panel and why no action whatsoever has been taken to remove honours they hold from FINA.
Spot the difference: swimmer refuses to pose for photo, gets warning; first vice-president gets cited by the U.S. Justice department as a co-conspirator to a massive fraud in which almost a million dollars gets transferred to a soccer official in Guam and FINA do not ask that vice-president to stand aside while he clears his name in a court of law. That that and the convictions of men who were Bureau members at a time when they committed fraud in their home countries, their crime directly related to sport and, as such, swimming, did not lead to referrals to the Ethics Panel and the consequences many see as obvious, should be a matter of deep concern to all members of FINA? What are they doing about it?
What constitutes disrepute? A reasonable question but one seemingly only put to those who are told not to answer back. Who decides the nature of disrepute when those who decide are among those who ought to face questions of disrepute?
Worth recalling, once more, that FINA has let Dr. Lother Kiopke, GDR convicted criminal and key character of State Plan 14:25, keep his FINA honour. And in 2015, Vitaly Mutko, the Russian sports minister, was granted the FINA Order, the highest honour of the federation, despite clear evidence of state involvement in systematic doping.
The list of Order winners raises deeply troubling questions about the FINA leadership itself. Who is providing the necessary checks and balances? Who is able to refer FINA executives to the Ethics Panel, when the rules says only top-tier officials (themselves and their friends) can refer cases?
Worth recalling that China lied to media, lied to FINA, lied to its own people, lied to its own swimmers in the 1990s and into the next millennium when it came to admitting doping. It took a tidal wave of positives to knock back the lies and then, after suspensions were imposed, several key coaches barred fo between 2 and 8 years clearly worked on with minors in swimming during a times when they were supposed to have been in the sin bin. That is not opinion – it is fact … and yes, I can prove it.
It is in that context, against that backdrop that we say here: Jack, Sun, China, Australia – no comparison.
Jack was sent home and her case took a week to make the public domain.
Sun was allowed to race on, the world was not told, he won three golds at Asian Games, no penalty was ever imposed by China until FINA, according to FINA, insisted that a penalty of some kind must be imposed under the WADA Code.
It was seven months – past many a reporting and action deadline missed – that we heard of what had been going on. It was this author who alerted WADA to the fact Ba Zhen had worked with Sun at the Asian Games during a time he ought to have been serving a one-year suspension for his role in supplying the banned substance. WADA imposed a second penalty on Ba.
And yet, and yet… on the night of September 4-5, during a four-hour dispute with out-of-competition testers who had called on Sun, we find Dr Ba in the control room calling the shots. Extraordinary – and not at all what other athletes are used to.
As Adam Peaty put it:
"To be honest I'm getting fed up of everyone just prancing around. Why is no-one putting a hammer down? I've been going at this for five years and each year I find it more difficult to be diplomatic. I'm getting to the point now where I think 'fuck it', I need to say something and do something. For me, its just like I'm fed up with doping being in the sport."

Adam Peaty
What would happen in Britain if you behaved the way Sun did on the night of September 4-5?
"I'd be literally hung, drawn and quartered by noon and that would be my people doing that to me. My team would be doing that because you don't belong in that team (if you did what Sun did)."

Adam Peaty
And there it is in a nutshell: why clean athletes the world over think the system is loaded in favour of the loophole seeker, loaded against those who follow protocol, who toe the line and want evenness of treatment and Fair Play to apply to all.
WADA has challenged a FINA Doping Panel decision to issue a series of stern rebukes to Sun and his entourage but let him off in a "close run thing". September brings the Court of Arbitration hearing and decision.
The world is watching – and it will want more than a legal view of technicalities. It will want to know if every athlete in the world need never follow the protocol of registering objections on the anti-doping form again, when what the system finds acceptable is: bring your mum and manager, a security guard, a twice-penalised doctor into the control room, argue for four hours through the night, leave the control environment several times without permission – and all will be well.
Whatever CAS decides, FINA faces an obvious question: what are you going to do about taking your new disrepute clause and applying it to the very many places and people inside your organisation and in the sport at large who quite clearly have done far more to bring swimming into disrepute than any swimmer who refuses to pose for a snap in a silent protest that has the back of the bulk of a world elite swimming community, as we saw in Gwangju and, before that, in Rio.
The letter penned by Shayna Jack:
On the 12th of July, I was called to the Swimming Australia head coach's room; I had just been out shopping with my teammate. Unaware of what I was walking into, I was happy and bubbly as always. That all changed when I walked through the door to be told ASADA had called. My brain instantly went into frantic thoughts, something was wrong, I had never missed a test, it wasn't my time slot, so why would they want me? I sat down, waiting for ASADA to answer my call and then a woman's voice said those haunting words for any athlete: "we have tested your sample and it has come back positive to a prohibited substance". I felt my heart break instantaneously. I couldn't breathe to answer her next couple of questions. There was nothing I could do at that moment, nothing the people around me could do to help me. I was in complete shock, asking myself how and why is this happening to me. My brain repeated over and over: "I have always checked my substances", "I didn't do this", "why is this happening to me?", "I've done nothing wrong". I could still hear the woman in the background on the phone, talking more about what will go on and that I have to leave the camp and return home, as I was placed on immediate provisional suspension until the 'B sample' is tested. She also went on to explain what was found in my system, I had never heard of it before, let alone know how to pronounce it; she said it was"Ligandrol". I now know that this can be found in contaminated supplements.
After many hours of crying and feeling so helpless, I managed to pack my bags and went for an 8km walk with my coach, Dean Boxall, while the team was informed of my departure, without any indication of what for. I wanted to open up to them and discuss with them what had happened. I felt so vulnerable. But I knew that they had to focus on themselves and continue to represent Australia without me on the team.
I respect my teammates and my sport too much to take away their moment, so I returned home and said nothing. Upon returning home, I felt more heartache than I have ever felt in my 20 years of living. Seeing my parents, brothers, boyfriend and grandma made me break down into a million pieces as this was so hard for me to cope with. I didn't intentionally take this substance; I didn't even know it was in my system. It just didn't make any sense, and still doesn't to this day.
On Friday the 19th of July my 'B sample' results were in. I had felt a sense of hope knowing I didn't take this substance and that it was all a mistake during the testing and that I could return to compete for my country and with the team, however, that wasn't the case. As I read the results, my brain couldn't even comprehend what I was seeing. I had to reread it several times before I felt that same pain and heartache all over again. I instantly turned to my grandma, who was with me at the time and wailed. With my legs no longer holding me up, I fell to the ground.
I haven't slept much since, and I feel a sense of emptiness. I think of what I have worked so hard for all being taken away from me, and I had done nothing wrong. Ever since I was 10 years old, I have wanted to be on the Australian swim team, to represent my country. I never swam for the medals; they were always an added bonus. I swam for the feeling you get when you stand behind the blocks in a gold cap. The feeling you get when you race in a relay with a group of amazing women and feel a sense of purpose and success. I pride myself on being the woman that young girls look up to and want to be like, not for the medals I win, but for the way I present myself day in, day out around the pool and in everyday life. Now I feel like that can all be taken away because of some sort of contamination; no athlete is safe from the risks of contamination.
Reminding myself of why I swim and why I want to be in the Australian team is what has kept me fighting. The day I found out was the day I began my fight to prove my innocence. Myself, along with my lawyer, management team, doctor and family have been working continuously to not only prove my innocence but to try to find out how this substance has come into contact with me, to ensure it doesn't happen to anyone else, as I wouldn't wish this experience on my worst enemy. Every day I wake up and have a rollercoaster of a day. Some days I am okay and others I am not. This will be an ongoing challenge, not only with trying to prove my innocence to ensure I can get back to training for the dream I have had since I was a little girl, but also the challenge of facing judgement from people who don't know me; people who will just assume the worst.
I watched and supported every member of the Australian swim team during the World Championships. I was inconsolable as I watched my teammate, Ariane Titmus, win the 400 freestyle, and my teammates do an outstanding job in the 4×100 and 4×200 freestyle relays, as they were both relays I had hoped to be a part of during my time at Worlds. I trained hard to be over there racing and to support the team, but I understood the rules of ASADA, and I have followed all their processes. Deep down, I feel I shouldn't have to defend my reputation as I know that I didn't do this. I have never missed a random drug test, and I always have my whereabouts up to date. In Australia, in a sport like swimming, I feel there is no possible way for an athlete to intentionally take a banned substance and not get caught. I get tested approximately every four to six weeks, so why would I take anything banned and do this to myself? Especially leading up to competition where I could be tested daily. Why would I put myself through this anguish and risk jeopardising my career and my character? I did not and would not cheat and will continue to fight to clear my name.