Shayna Jack Thrown CAS Lifeline As 4-Year Ban For Doping Positive Cut To 2 Years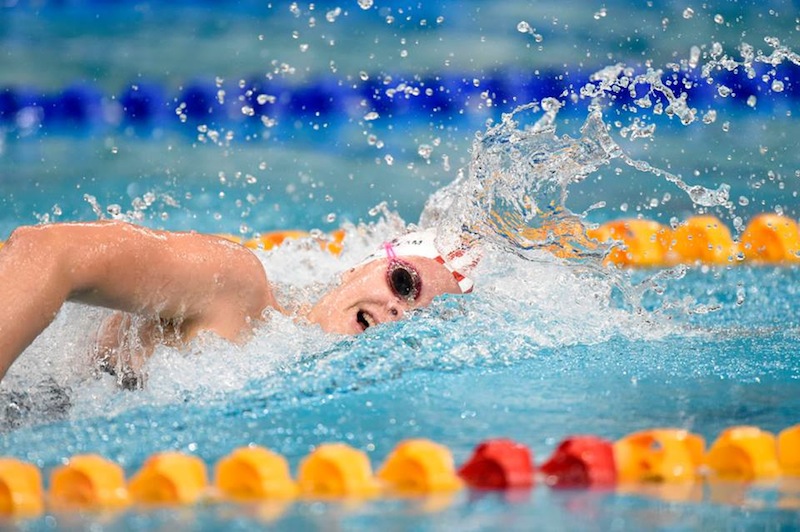 Shayna Jack, the Australian sprinter sent home from World titles last year before racing began and after she had returned a positive test for a banned substance will miss the delayed Olympic Games in Tokyo next year but can return to the sport after that.
The Court of Arbitration for Sport (CAS) halved Jacks' four-year doping ban in an acceptance of her defence that she did not knowingly take the banned drug Ligandrol.
The 22-year-old returned a positive sample taken from a training camp in Cairns in June 2019. By the time she arrived in Gwangju, Korea, the following month, the writing was on the wall and she returned home before racing "for personal reasons.
Swimming Australia allowed the Championships to go by without confirming the positive test during febrile and controversial days upon days of coverage of over the Chinese swimmer Sun Yang and the widely supported protests made against his presence by Australian Mack Horton and Britain's Duncan Scott. The sequence of events contributed to Australians being labelled hypocrites: one treatment for foreigners who test positive, another for Dolphins who do.
It was January 2019 when this author broke the news of Sun Yang's clash with testers at a control at his home and a FINA Doping Panel ruling let him off the hook. The World Anti-Doping Agency (WADA) appealed the ruling arguing that Sun, who tested positive for a banned substance in 2014, was guilty of manipulation.
Sun Yang was subsequently banned for eight years after the Court of Arbitration for Sport sided with WADA. Sun's appeal to the Swiss Tribunal is pending.
The sequence of events surrounding Jack contributed to Australians being labelled hypocrites: one treatment for foreigners who test positive, another for Dolphins who do. On the other side of that coin are valid reasons why Jack's case lets no-one else off the hook.
Australian newspapers today talk of Jack as a swimmer who been proven "innocent". Although the CAS did accept her argument that she did not knowingly take the banned substance, the drug was there and Jack must serve a two-year suspension.
By the time her penalty runs out next year, she will have served eight months more out of the sport than Yulia Efimova, of Russia did, in 2014 after a positive steroid test in 2013. For his positive test in 2014, Sun Yang received a retrospective three-month suspension that he never actually served.
Jack was devastated by the finding of Ligandrol, a Selective Androgen Receptor Modulator), which is said to add muscle mass without the side-effects of steroids.
The Australian pleaded her innocence with the Australian Sports Anti-Doping Authority but was slapped with a four-year ban. She appealed and today was vindicated in terms of there having been no intention to cheat.
In its judgment, CAS regards Jack as truthful and reliable. She can resume training at the St Peters Western squad under star coach Dean Boxall in July next year.
Jack's legal team was unable to produce definitive evidence that would have exonerated her completely. The swimmer maintains that she has no explanation as to how the banned substance entered her body. Accidental ingestion was considered a possibility.
The CAS judgement notes:
"The sole arbitrator in charge of this matter found, on the balance of probabilities, that Shayna Jack did not intentionally ingest Ligandrol and considered she had discharged her onus of proving that the anti-doping rule violation was not intentional. As a consequence, the sole arbitrator imposed a reduced period of ineligibility of two years, commencing on the date of her provisional suspension (July 12)."
In a statement posted to her social media channels, Jack said CAS had "confirmed in emphatic terms that I did not intentionally, knowingly or recklessly use Ligandrol in any manner. There was no evidence produced by my accusers as to how this substance entered my system.
"I accept this decision with a positive attitude and with gratitude that my career as a swimmer will resume next year. I never doubted myself for a minute throughout this ordeal and I have never allowed my integrity to be compromised."

Shayna Jack
In a statement today, Sport Integrity Australia (SIA), the countries top anti-doping authority, said it "acknowledges the decision" of CAS and that it was bound by the World Anti-Doping Agency (WADA) Code in handing down its initial sanction.
SIA has 21 days to lodge an appeal to the CAS finding. SIA chief executive David Sharpe said the agency would "consider the decision in greater detail before making any further comment".
Swimming Australia issued the following statement:
The outcome from the Court of Arbitration for Sport (CAS) brings our athlete, Shayna Jack certainty after an incredibly challenging time for her and the sport over the last 18 months.
Swimming Australia has always respected the process that is in place to protect the system, sports, and importantly, the athlete by allowing them due process and, in turn, we respect the decision CAS has announced.
In Shayna's case, the Sole Arbitrator in charge found, on the balance of probabilities, that she did not intentionally ingest ligandrol and considered that she had discharged her onus of proving that the anti-doping rule violation was not intentional.
The approach to anti-doping is deliberately strong and needs to be – to protect the athletes and more broadly, the sport. We have a zero tolerance approach to doping and always will – this is our responsibility. However, this does not mean that we cannot demonstrate care and empathy for young people who are part of our community, who are thrust into a complex system that can be overwhelming, often confusing and confronting.
It must not be forgotten that athletes have rights in the anti-doping system, one of these rights is confidentiality. It is unacceptable for the privacy of athletes to be compromised or for their wellbeing to be impacted as a result.
Shayna is a young and driven athlete, and we hope the outcome of the hearing enables her to move forward after a difficult period for her and her family.
Swimming Australia will continue to offer Shayna support and she will be free to return to the sport at the conclusion of her sanction which is 12 July 2021.