Seven Years After Nick Thierry's Passing, We Remember A Friend & Father Of Rankings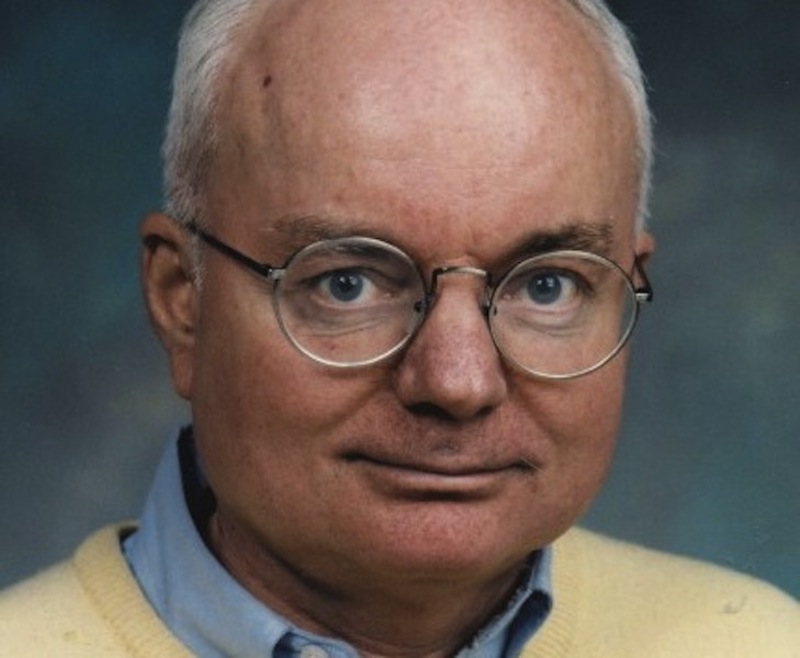 Today – as we do with each passing year – we remember Nick Thierry. It is the seventh anniversary of his death. The Father of World Rankings and publisher of Swim Magazine has been much missed since his passing this day in 2012.
In the last seven years of Nick's life, the team behind SwimVortex build a new home for his work and added to the resource in comprehensive fashion. Today, SOS continues that work and is fulfilling Nick's wishes and dreams of building a unique library charting the course of swimming history from 1896 to the current season.
More than Nick's daily devotion for so many years, we miss the man, his sharp mind, his clarity and his friendship – not to mention his voice down the line on a regular basis.
His memory and guiding hand are with us always.
Here, from the archive, is one of the articles from our tribute to Nick:
Obituary from October, 2012, at the time of Nick's passing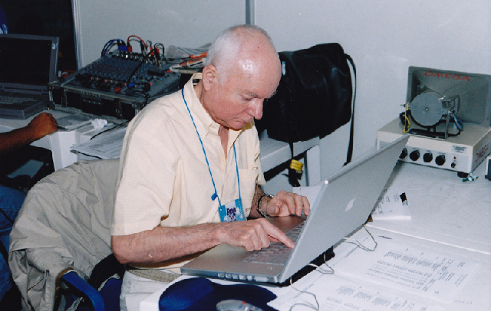 It was with great sadness and heartache that we recently announced the end of an era: Nick Thierry, the founder and publisher of SwimNews, passed away on October 2 in Toronto.
As the global guru of swimming statistics, Nick kept the record of the sport alive for four decades. His guardianship has been treasured by swimmers, coaches, parents, sport scientists, journalists, sport institutions and swimming federations since he first started to register and chronicle all meets that produced performances worthy of a top 300 placing across all events for men and women – every year for more than 30 years.
Born in Hungary on December 2, 1938, Nick spent the first eight years of his life in Budapest. In 1948 his family moved to Havana, Cuba, where his father had been transferred while working for the international sleeping car company Wagon-Lits. Nick swam competitively for three years while in Havana and another three years in Toronto, Canada, while studying at the University of Toronto. He obtained a degree in architecture in 1964 and for the next four years worked in an architect's office – an experience that was partly responsible for Nick's overriding philosophy in life: keep it simple.
Beyond the subject he studied at school, Nick had a life-long affair with swimming. In 1961, at U of T, he served as assistant coach and for the next 21 years, he coached at Toronto and surrounding teams, placing swimmers on Canadian Olympic teams in 1964, 1968 and 1972. He was Canadian head coach of two international tours as well as for the 1970 Commonwealth Games team which competed in Edinburgh, Scotland.
Among his charges was the late Angela Coughlan, Commonwealth 100m freestyle champion at those 1970 Games. Two years earlier, she took bronze on the 4x100m freestyle relay at the 1968 Olympics in Mexico City. Nick's other swimmers included Jim Shaw (5th100m backstroke, 1968 Olympics), Karen Le Gresley (1972 Olympic Team), Gaye Stratten (1964 National Champion 100m & 200m backstroke) and Judy Garay (Canadian National Champion100m breaststroke in 1977).In the late 1960s, Nick befriended fellow countryman and Hall of Fame coach Stefan Hunyadfi (when Hunyadfi coached in Ft. Wayne, Indiana) and learned a great deal from him, especially in breaststroke. Hunyadfi coached 1968 Olympic breaststroke champion Sharon Wichman (USA).
Perhaps the biggest influence on Nick as a coach was from Hall of Famer Howard Firby (CAN). Even though they coached rival teams, they traveled together to many competitions and even drove to Mexico City for the 1968 Olympics. Hall of Fame coach Peter Daland (USA) also had an impact on Nick, particularly with his research on world rankings from the 1920s and 30s.
From 1961 to 1985, Nick served in administrative capacities on Swim Ontario's Board of Directors, the Canadian Swimming Coaches Association (chairman, secretary) and the Swim Canada National Board of Directors.
It was while coaching that Nick first saw the need to keep swimming statistics. "It was a very effective training tool for my swimmers," he said upon his induction into the International Swimming Hall of Fame in 2001. "The need to know what was going on worldwide was growing in the sport."
He founded Swim Canada Magazine, which went on to become Canada's monthly swimming publication. It later morphed into SwimNews, with the magazine taking on an online presence from the mid-1990s in partnership with Marco Chiesa, who went from rookie photographer to business associate and close friend. If the publication attracted thousands of subscribers from around the world, the online site grew from pioneering status to a portal that attracted several million hits during the eights days of swimming at the Olympic Games in London last summer. Since 1974, the magazine has carried domestic Canadian and international swimming news, profiles of athletes and coaches, and expert articles on the technical aspects and innovations in the sport.
Nick was publisher, editor, writer and, above all in later years, guardian to a team of writers in whom he saw promise.
He encouraged them to use their skills in the interests of truthful reporting, and if his encouragement and support in the role of "second father" set sail many a fine media career, then his generosity was second to none: the calls (and sometimes demands) for help with rankings, statistics, biographies and more often came thick and fast – and "Sure, I'll send it straight through" was the standard reply.
Among masterpieces he penned was the January 1988 article "Never a Wasted Stroke," announcing the retirement of world record-holder and Olympic champion Alex Baumann. He also wrote an excellent feature article entitled "Victor Davis on Breaststroke"; it was published in 1989, just four months before Victor's tragic death.
It was Nick's quest to locate and print every available meet and race time that led to the formation of the International Swimming Statisticians Association (ISSA) in 1986 at the FINA World Championships held in Madrid, Spain. Beginning in 1992, statistics in SwimNews were supplemented by printing monthly FINA world rankings and yearly short and long course FINA annuals. Originally, record keeping was done manually with Nick personally hand-typing each line of statistics. With the introduction of the fax machine, records and dates could instantly be transmitted and received for publication. He then developed specialized PC and computer software programs, such that data could be instantly transmitted, ranked and printed on demand.
In the past two years, Nick invested further in the development of a database with digital partners: it not only contains 40 years of swimming rankings and statistics compiled by Nick but alongside his work Craig Lord has added a vast library of material, results and profiles, dating back to 1896. That immense work is part of Nick's legacy.
In the past year, FINA informed him that swimming's international federation no longer wished to publish the rankings annuals. If that news was met with concern by journalists who rely on accurate, up-to-the-minute rankings to report on the sport at live events, then the loss of the start lists – complete with biographical details of swimmers, their coaches, rankings, results and record progressions – that Nick often compiled for major meets until recent years has dealt a serious blow to swimming coverage, with the quality of information distributed in the past Olympic cycle at its weakest in more than 20 years.
The swimming community owes Nick a huge debt of gratitude. His Hall of Fame citation included the following:
"Sorting through the seemingly endless volumes of numbers and times, Nick makes order out of chaos and assures every swimmer that his or her time will be accurately placed in the pecking order of performances.  Nick's no-nonsense approach to his work, his coolness under pressure and his unique style and perseverance, in a very unassuming way, have contributed to his success as publisher/editor of SwimNews and as swimming's top record keeper." 
Nick was inducted into the International Swimming Hall of Fame in 2001 as an Honor Contributor for his service to the sport.
Beginning back in 1958 as a writer for Bob Kiphuth's newly formed Swimming World magazine and then for Al Schoenfield when Al became editor and publisher of Swimming World, Nick saw the need for good communication. He has never wavered in that mission and beyond receiving the Al Shoenfield Media Award from ISHOF, he's been honored by various Canadian authorities, the American Swimming Coaches Association and the equivalent world body WSCA.
Nick loved truth, simplicity, a no-nonsense approach to all things, and keeping accurate records that keep the history book of swimming straight. He loved the classics in literature and music, his collection of classical composers fit to challenge the volume of his swimming archives. A fine chef and a lover of good food, he often shared those interests with friends and was a goldmine of knowledge in the kitchen and the concert hall as well as the pool.
If his work on rankings, records, results and biographies will be sorely missed, it is for a man of many more talents that those closest to him mourn.
Nick Thierry, we miss you greatly – and always will. No words can suitably express what you have done for the sport of swimming. Your contribution has been immense – and your shoes will be hard to fill.