Seán Kelly To Take Reins Of Spain's Performance Program; End Of An Era At Stockport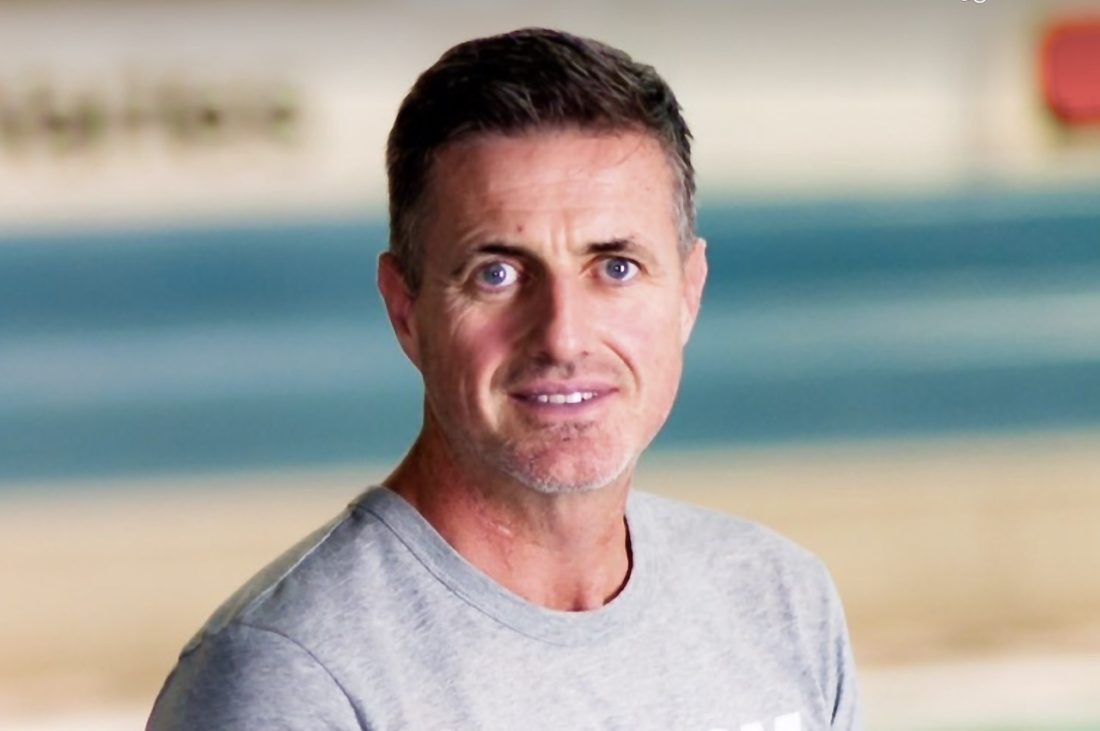 Seán Kelly to start role as Spain's National Performance Director as Ricardo Barreda becomes Programs' Director to work alongside Head Coach Fred Vergnoux as RFEN completes strategic restructuring
Seán Kelly has been appointed National Performance Director to Spain. He takes up the new post on September 1 after 26 years coaching swimmers at the Stockport Metro program in Britain.
His charges have made every podium open to swimmers, while Kelly headed the place when it was an official Britain Performance Centre and led Great Britain to a stunning result of winning half the medals on offer at the inaugural Olympic Marathon at the Beijing 2008 Games.
Kelly stated: "It is a dream to work in Spain and this is an opportunity that comes at a perfect time for me. I led a very successful team in the UK and I would like to do the same here. Luis (Luis Villanueva, Sports Director) and Fernando (Fernando Carpena Pérez, President) have come up with a new and exciting structure, which is why I am excited about the future. I hope to bring a vision and a culture of success where everyone's expectations are raised."
Change after 26 years. A big move? A Man U fan, Kelly laughed, agreed and, with a nod to the legendary Sir Alex Ferguson, Mr. Manchester United, told Swimming World:
"I feel like Fergie! I wouldn't want to put myself in his bracket but he was Manager at Manchester United for 26 years. In all those years, Stockport's only missing prize is Olympic gold: we've made the Olympic and every other podium and my heart will always be there. This will be a massive change but I feel the time is just right."
Kelly said that he "cannot wait to get started". The coronavirus pandemic had delayed the start of his tenure in Spain from spring to September 1 but planning for the road ahead has already begun an d he felt "fairly well prepared" for the start of an initial three-target focus. He explained:
"The first focus is improving coaching ability and raising expectations in the Spanish swimming fraternity. We have to ask 'do you know what it takes to win and are you prepared to do what it takes'. Once you understand what it will take, you can set your mind to it: that mindset change will be key.

"The second thing is to then develop the performance culture that comes with that change and the third thing is to take a look at the development pathway to performance."
Kelly speaks highly of the "tough" lessons he learned when coaching guru Bill Sweetenham arrived from Australia (where Kelly had already coached) in 2000 "like a tornado" and revolutionised the sport in Britain by placing coaches on a steep learning curve.
Sweetenham had given him "a platform and … ridiculous amounts of information" to learn from, and those lessons had set him on a new journey to success with athletes. He hoped to impart the same advantages on coaches in Spain.
Asked what he would miss about Stockport Metro, Kelly did not hesitate:
"The unconditional support for swimming. They stuck with us through thick and thin – and that will continue. Mandy Bell will do a great job, with Liam Selby, who won European junior medals for us, now heading the junior program."
The COVID-19 lockdown had thrown many plans this year but Seán Kelly said that the program and "the kids are in great shape". The squads have returned to training in the past fortnight, albeit under rules on restricted access and distancing.
"It'll be softly softly for a few weeks because the kids just haven't been in the water but they are so excited! Hopefully all not this well make them appreciate it all even more and it will help them adopt a positive mindset going forward."
More from Seán Kelly later.
The Successful Stable Honed By Seán Kelly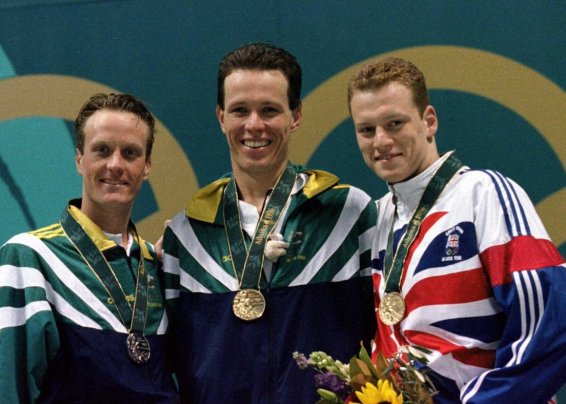 You don't have to dig deep to find big-podium prize winners who worked in Kelly's stable: Graeme Smith (1500m free) and Steve Parry (200m 'fly when Michael Phelpswon the first of his three titles) both earned bronze medals at the Atlanta 1996 and Athens 2004 Olympic Games, respectively, the 2004 showcase also producing a frustrating fourth-place finish for Commonwealth champion for England James Goddard.
Four years on, Kelly placed five Stockport Metro charges on the Britain team for Beijing 2008 and played a key role in all three medals earned in the Marathon: Keri-anne Payne and Cassie Patten claimed silver and bronze, respectively, in the women's race, while Goddard, Michael Rock and Commonwealth champion for Scotland, David Carry, all raced in the pool.
At London 2012, Stockport placed another five on the Britain team, in the shape of Payne, Rock, Carry, Goddard and Sophie Allen, while of late, Holly Hibbott has flown the flag for Metro with medals at European junior and senior levels and podium honours for England at the 2018 Commonwealth Games.
The third Marathon medallist for Britain at Beijing 2008 was David Davies, who claimed 1500m freestyle bronze in a close tussle with Grant Hackett and Larsen Jensen, the Australian on 14:43.40, and Olympic record, the American on a U.S. record of 14:45.29, with the 19-year-old Welshman coached by Dave Haller on a British record of 14:45.95
Davies raced to gold over 1500m freestyle and bronze in the 400m at the 2006 Commonwealth Games in Melbourne, by which time Kelly already has a proposal to make: how about open water?
Beyond much persuading and nagging from Kelly, Davies agreed later in the Olympic cycle and raced his first marathon less than a year out from Beijing. The Olympic showdown was his third full marathon and the first race in which Davies had managed to squeeze a toothpaste-like tube of gunge into his mouth during a race.
That lack of experience showed on the turn for home when Davies ended up veering left, a move that made room for Dutchman Maarteen van der Weijden to race a better line on the sprint to the end. Davies took silver ahead of open water's most decorated man, Thomas Lurz, of Germany.
The Team Seán Kelly Will Lead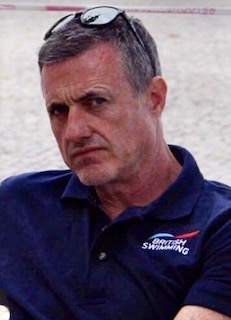 Seán Kelly will now take to Spain in September the experience of those long years on a roller-coaster in performance swimming with his own swimmers and the charges he helped to steer on Britain team duty and head of the Open Water program.The
The Spanish swimming federation (RFEN) announced his appointment today alongside confirmation that its "high-performance strategic restructuring of the Swimming and Open Water areas for the next 2020-24 cycle" is complete. The new leadership group is now:
Seán Kelly (National Performance Director)
Ricardo Barreda (National Program Director)
Fred Vergnoux (Head Coach – Resp. CAR Sant Cugat High Performance Group)
Santiago Veiga (Responsible for Young Teams)
Jordi Cadens and Sergio de la Calle (State Activity Coordinators)
Kelly moves from Stockport to Spain without concern over Brexit and Britain's unresolved departure from the European Union come the end of this year: he is Irish – and therefore remains an EU citizen.
The Spanish federation informed its community in a statement that noted:
"Kelly has a long international career in Swimming and Open Water … between 2009 and 2013 he was Head Coach of one of the High Performance Centres of Great Britain [Stockport] and counts … three Olympic medallists and athletes with five World and Nine European titles, in addition to thirteen Olympic finalists".
Ricardo Barreda, current Technical Director of Open Water, becomes National Director of Programs as the technical teams for ​​Swimming and Open Water begin to work together from September 1. Barreda said:
"[I'm] very excited about the project and the new team. I am aware that expectations are high and I will do my best. I thank RFEN for their trust and the opportunity to continue progressing. I hope to contribute all the experience gained in recent years in the Open Water area and help both areas achieve important results."
Vergnoux, mentor to Mireia Belmonte, Spain's first Olympic swimming champion when she claimed the 200m butterfly title at Rio 2016, will continue to lead the High Performance group at the CAR in Sant Cugat del Vallés.
Santiago Veiga, as Head of Young Teams extends his role from Swimming to include Open Water swimming, while the "Coordination of [all] Activity" is in the hands of Jordi Cadens and Sergio de la Calle, who add Masters to their realm of responsibility come September.