Schoenmaker Takes 200 Breast Title in 2:20.80 As Douglass & Shouten Lock Defender King Off Podium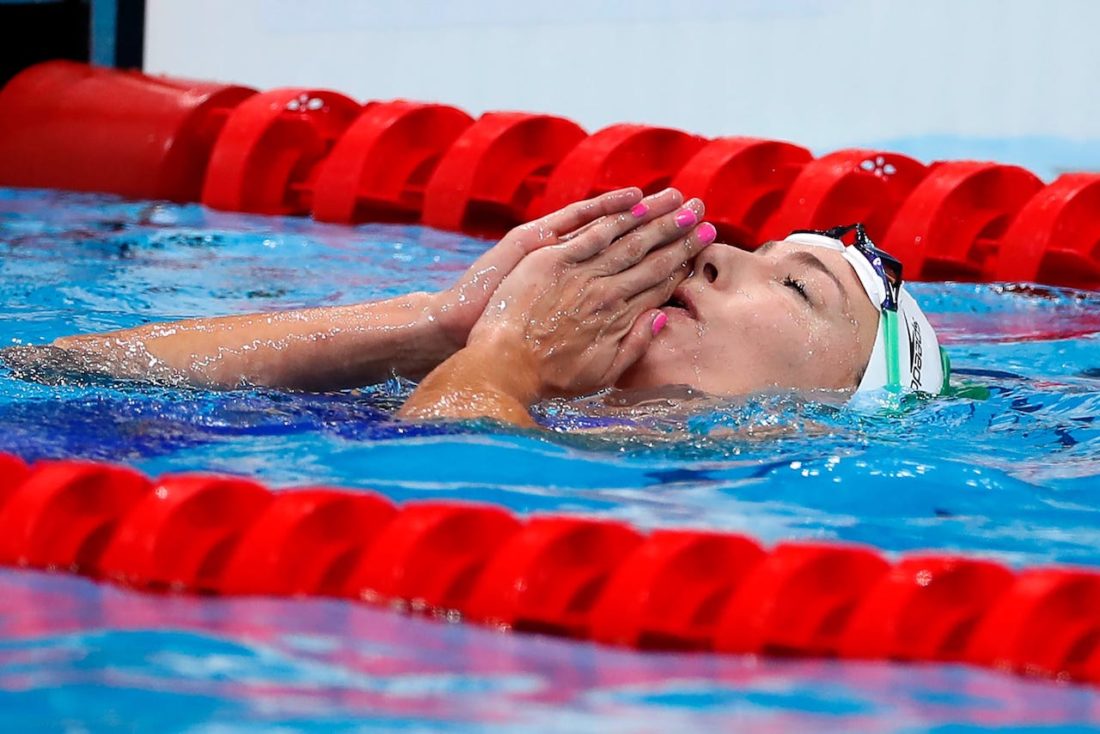 Olympic champion Tantjana Schoenmaker added her and South Africa's first World title to her pantheon in 2:20.80 in a 200m breaststroke final that was a three-way fight to half-way and then, after the last turn to home, a three-way fight for the minor spoils, the gold gone.
Defending champion Lilly King, of the USA, set the pace, rattling through the 50 well inside the world-record split but drawing Dutch ace Tes Schouten and Schoenmaker with her in the next lanes.
King turned in 31.56, inside the World-record pace of 32.13 set by Evgenia Chikunova (2:17.55) earlier this year in Russia during a bar from international competition because that country waged war on Ukraine and has murdered and plundered its way into the history book of aggressors and oppressors of others and its own people.
Chikunova is listed at the helm of the world rankings and her new and extraordinary mark, three seconds ahead of the time that claimed Worlds gold today, is at the top of the start lists in Fukuoka.
In a race that went without her at a championships void of Russians and Belarusians, Shoenmaker led by 0.01sec over Shouten at the 100m mark, with King a further 0.07 and Douglass fourth in 1:08.48 and gathering momentum. The third length shaped the race in the same direction, Schoenmaker through in 1:43.96, Shouten and her glorious glide and stroke length on 1:44.24, with Douglass now in third on 1:44.83 and King hanging on in 1:44.89.
Douglass was home in the fastest split, 36.40 but Shoemnmaker's 36.84 left her with gold with room to spare, Douglass 0.43sec away for silver in 2:21.23, Schouten on 2:21.63 for bronze and King fourth in 2:22.25, a year after her 2:22.41 victory in Budapest.
The Race: