Sarah Sjostrom Cuts A Dashing Double In Monaco To Bring Mare Nostrum Tour To Speedy Close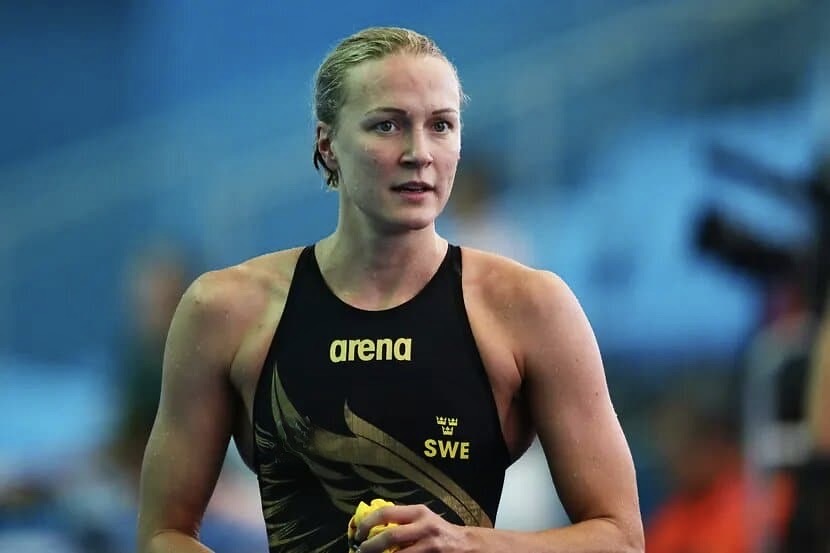 The great Swedish sprint ace Sarah Sjostrom has been at the top of world swimming for 14 years now and she shows no sign of slowing down after setting two meet records and dominating the  "Speed Tournament" at the Monaco International Meeting today, writes a correspondent from Monte Carlo. 
Sjostrom, 29, has decided to focus entirely on the 50m events as she bids to extend her career to a fifth Olympic Games in Paris next year (and possibly a sixth in Los Angeles), and it certainly looked like the right decision as she claimed both the 50m butterfly and 50m freestyle within 40 minutes at Monaco's Stade Louis II pool.
In the fourth and final knockout rounds of both events, she faced truly world-class opposition and triumphed comfortably to bring the 2023 Mare Nostrum Tour to a fitting conclusion.
In the 50m butterfly final, the world record-holder was matched with world championships silver medallist Melanie Hanique of France and rose to the occasion, clocking a meet record of 24.89sec, .06sec faster than she swam to win the world title in Budapest last year. Henique was more than a second behind Sjostrom in 25.96sec.
Sjostrom, World record holder in both the 'fly and freestyle dashes, then returned to take on a perennial rival, Australian Cate Campbell, in the 50m freestyle final, accelerating down the pool in 23.90sec, having set the meet record of 23.82sec in the semi-final.
Sjostrom also claimed the double in the opening round of the Mare Nostrum Tour in Canet, with efforts of 24.02 on freestyle and 25.24 on 'fly.
Tour Results in Full, Canet, Barcelona, Monaco
Sjostrom: "If you see me in a 100 again, you should be surprised"
Sjostrom, who in July could bypass Michael Phelps as the all-time biggest hauler of World-Championship medals in solo events, told SOS: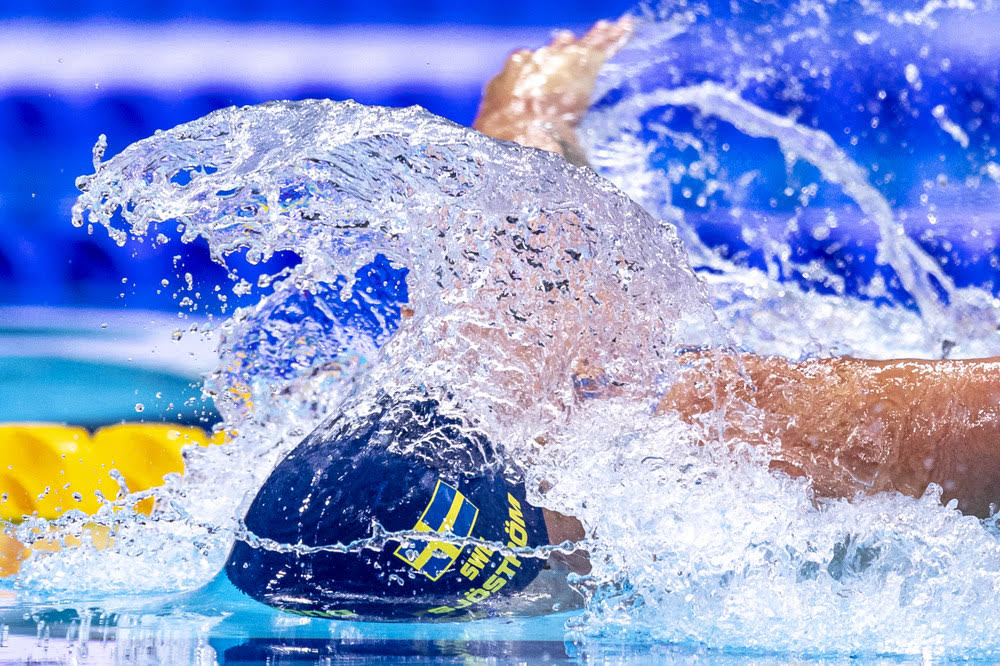 "If you see me in a 100 again, you should be surprised. I want to continue to swim for many years and I know that to do that I'm going to have to focus on the 50s. I enjoy the 50s and I'm lucky enough to be very fast at the 50s, so why not." 

Sarah Sjostrom. Photo: the Swedish ace who has more world-championship solo medals than any other woman, just shy of the record tally among men and overall, of Michael Phelps (Photo by Patrick B. Kraemer / MAGICPBK)
Campbell, who this week spoke to SOS about her new coaching partnership with Maxine Seear, finished in 24.60sec but was well-satisfied with her work after six months of training following an 18-month break from the sport. She said:
"It's the most racing I've done in two years and I'm really happy with how everything went,'' Campbell said as she also plots a course to a fifth Olympic Games next year.  At the moment I have about 40 metres of the 50m. I'm not fit and I'm not strong but I was able to deliver the best-executed race I could." 

Cate Campbell – Photo by Marco Alpozzi / LaPresse
Multi-talented American Michael Andrew fell just short of replicating Sjostrom's feat. He won the 50m butterfly final in 22.85sec, from Italian world 100m backstroke champion Thomas Ceccon (22.87sec), but was narrowly defeated by Hungary's Szebasztian Szabo (21.72sec to 21.74sec) in the freestyle final.
The Monaco International Meeting finished with a flurry of meet records to celebrate its 40th anniversary.
Six Meet Marks Provide Fireworks For Monaco's 40th Anniversary Celebrations
There were two new marks on the first day of competition and a further six today, including 3 Mare Nostrum Tour records.
South Africa's world championships medallist Lara Van Niekerk set meet records in both the semi-final (29.89sec) and the final (29.75sec) of the 50m breaststroke, the latter performance also breaking the Mare Nostrum record.
Canada's Ingrid Wilm (27.37sec) equalled both the meet record and the Mare Nostrum record in taking the 50m backstroke title.
Meanwhile, world 100m breaststroke champion Nicolo Martinenghi had to battle to win his pet event in 1:00.06, holding off the challenge of Lithuania's Andrius Sidlauskas (1:00.53) in the run to the wall.
But he could be forgiven for a little fatigue, given he book-ended that performance with wins in the semi-final and final of the 50m breaststroke, winning the latter in 27.02sec.
Impressive Double From Siobhan Haughey
Tokyo Olympic silver medallist Siobhan Haughey of Hong Kong completed an impressive cleansweep of the 100m and 200m freestyle events as the three-meet Mare Nostrum Tour drew to a close in Monaco today.
Haughey, 25, has been admirably consistent across the three meetings, producing uniformly world-class performances as she tunes up for a tilt at a maiden long-course world title in Fukuoka in July.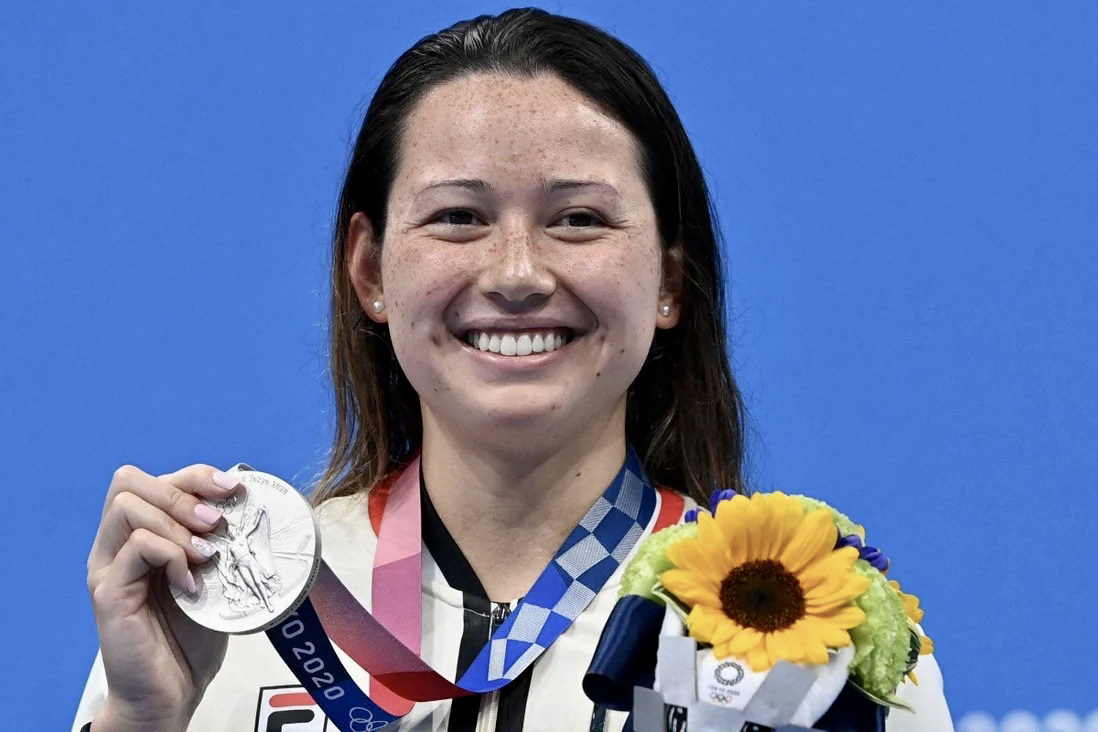 The turning of silver into gold can be as complicated for a swimmer as it is for an alchemist but after losing the opportunity last year due to an ankle injury, Haughey is determined to find the right formula this year.
That much is apparent from her form this year.
Yesterday, she finished her Mare Nostrum campaign with a strong victory in the 100m freestyle, clocking 52.88sec, to defeat the former world champion and world record-holder Cate Campbell (53.52sec).
Haughey currently leads this year's world rankings with her 52.50sec clocking in Barcelona last week.
The good news for Campbell is that this is her fastest 100m since she returned to training six months ago, and lifts her back into the top ten in this year's world rankings, at equal tenth. But for perspective, it also leaves her fifth-ranked in Australia, such is the power of female sprinting Down Under.
Haughey and Campbell were the two minor medallists standing alongside Olympic champion Emma McKeon on the Tokyo podium two years ago and both have unfinished business at the Paris Olympics.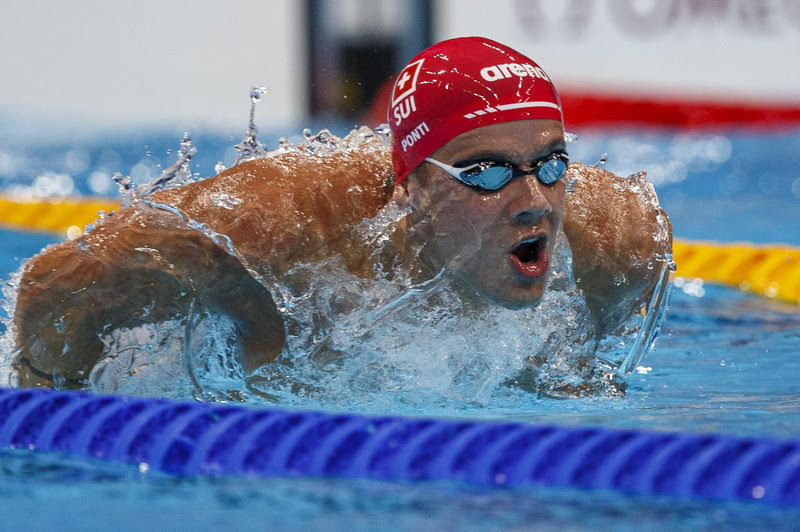 Japan's Katsuhiro Matsumoto completed a similar double in the men's 100m and 200m freestyle, winning the longer event in 1:47.41 today, as well as claiming second in the 100m butterfly.
Tokyo Olympic medallist Noe Ponti, of Switzerland, claimed that race in a meet record of 51.28sec, taking down the mark of South African Chad Le Clos (51.58sec), with Matsumoto (51.40sec) also under the old standard.
Many thanks to our guest writer at the meet in Monaco