Sameh Reveals He's Had Death Threats For Supporting Palestine After Murderous Hamas Attacks On Israel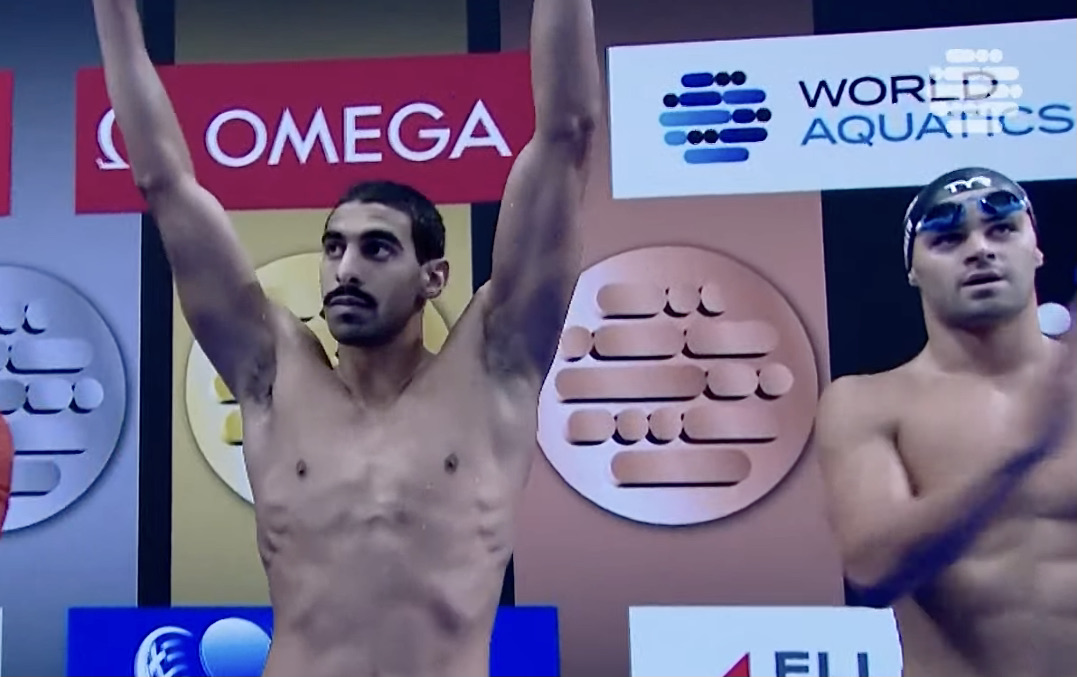 Abdelrahman Sameh emerged from victory in the 50m butterfly at the Athens round of the World Cup to reveal that he has received death threats over his support for Palestine in the aftermath of a murderous attack on Israel that took the lives of more than 1,000 innocent people, mainly Jews.
Sameh, of Egypt, was asked to comment on his fine win, but expressed his true feelings at the end of a stressful ands troubling week: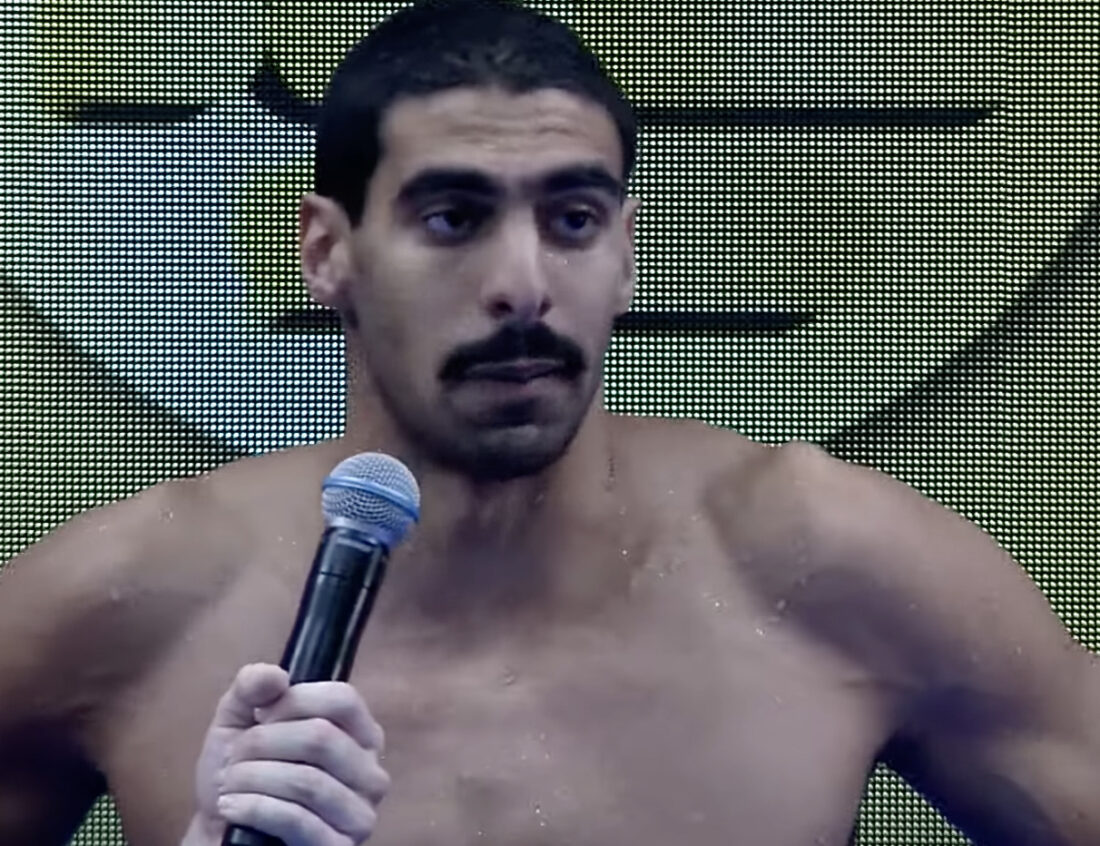 I don't know if I can celebrate this, honestly. It's been a mentally very tough week for me. I've been getting death threats, people have been attacking me all week for supporting Palestine. My family goes to sleep not knowing whether tomorrow someone's going to break into my room, my apartment and they have to wonder every time I don't pick up a call if he's just busy or someone's just trying to kill him. I honestly don;'t know if I should celebrate this or not. My brothers and sisters are being killed in Palestine right now."

Abdelrahman Sameh
He felt victimised because "it's just a cause I'm standing for."
There was no mention of the deaths of more than 1,000 Israelis and others in attacks by Hamas, the ruling party (and officially listed as terrorist organisation by the United Nations), that sparked the latest bloody consequences on a failure of two peoples to live in peace together.
That said, Sameh was not asked about the situation as a whole, highlighting the problematic nature of mixing 'sport as commercial entertainment' with the most serious level of world affairs and that in the absence of an environment in which journalistic balance might be brought to bear.
Alongside Sameh, first home in the 50m butterfly in 23. 04 on the last day of action in Athens, was Michael Andrew, of the United States, third in 23.32, and, in second, Isaac Cooper, of Australia, on 23.19. Since the attacks on Israel, Andrew has been outspoken in his call for prayers for Israel and for all innocent victims caught up in the conflict. He was not asked about that in the post-race interview today moments after Sameh had spoken.
Sameh's words on the podium at a World Aquatics (AQUA) event focus on a far greater political issue than others that have resulted in sanction for Olympic and World champions in the past.
It remains to be seen whether AQUA will intervene. A sanction may be unlikely under the circumstances but there can be not question that Sameh has posed a question for World Aquatics and the International Olympic Committee on the way to what are set to be the most contentious Olympic Games in generations next summer in Paris because of global tensions topped by Putin's illegal and bloody war on Ukraine and now the latest Middle East crisis.
Here is the stance of Global Athlete On Olympic Charter Rule 50