SafeSport Bans Norm Havercroft For Life On Trail Of Tears That Shames USA Swimming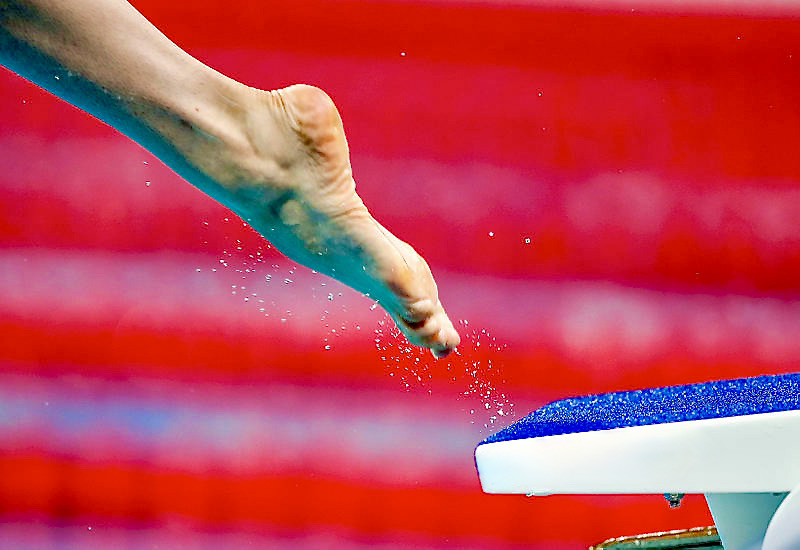 American coach Norman Havercroft has been banned for life by the U.S. Center for SafeSport more than two decades after USA Swimming first became involved in mediation with one of his victims and a decade after the former West Valley Swim Club coach was publicly accused of sexually abusing a number of underage athletes.
The SafeSport decision and listing is subject to appeal but is listed as permanent eligibility:

It was 2002 when legal and insurance representatives working on behalf of USA Swimming are reported to have attended a mediation session with one of those said to be a survivor of Havercroft's alleged abuse. The young swimmer had not yet reached her teens. A confidential civil settlement was reached.
In 2010, Olympic champion and later coach Deena Deardurff Schmidt went public about the abuse she had suffered at a very young age, abuse that she first reported to those in charge of swimming in the United States when still a teenager in the 1970s. She repeated her story time and again down the decades, to no avail.
Her experience did not lead to any investigation by authorities even after a 1991 Adhoc Committee on Abuses at USA Swimming had recommended a long list of Safe Sport measures in light of evidence of a growing crisis.
It took a further 19 years before USA Swimming issued a set of Safe Sports policies that included some of the measures proposed in 1991, while 2010 also saw the publication of a shockingly long list of coaches banned for life.
That same year, another of Havercroft's alleged victims came forward to reveal her story of abuse and take action against the national federation. Jancy Thompson sued USA Swimming and West Valley Swim Club for failing to take action against the coach. She claimed that from the age of 15 for the next five years, Havercroft had molested her after having groomed her from a young age by sending her pornographic material and buying her a webcam to entice her into illegal activity.
In response, the then USA Swimming CEO Chuck Wielgus denied under penalty of perjury that his organization had any knowledge of prior allegations against Havercroft.
Thompson's reported abuse by Havecroft led her to quit swimming and sacrifice a scholarship to Arizona State University. Thompson's complaints to the San Jose Police Department did not lead to criminal indictments, while the civil suit ended in an undisclosed settlement.
The complexity of abuse and accusation is highlighted in the Thompson case by 1997 testimony she gave in support of Havercroft when a San Jose police investigation involving another alleged victim was heard before a grand jury. Thompson later noted that her testimony reflected the coercion she says she was under at the time. In an interview with ABS News, she said: "I wanted to be an Olympic swimmer; how could I say something if I was wanting and yearning to be that good. No one would believe me. I didn't realize at that time that a coach-athlete relationship should not be like that."
Stephen Baker, Havercroft's lawyer, opined that Thompson's 1997 showed that her subsequent accusations were false. He told CNN in 2018: "People are wrongly making the assumption that settlement means [Havercroft] must have done it. No it doesn't equate to that. You've gotta put yourself in those shoes before you say you wouldn't settle because as great as our legal system is, it's imperfect."
It's 2023 and SafeSport has banned Havercroft for life, the officials grounds stating "sexual misconduct and criminal disposition involving a minor." His permanent ineligibility is subject to appeal.