Ryosuke Irie Makes Home Tokyo Games His Fourth Olympics With 11th Japanese 100m Backstroke Title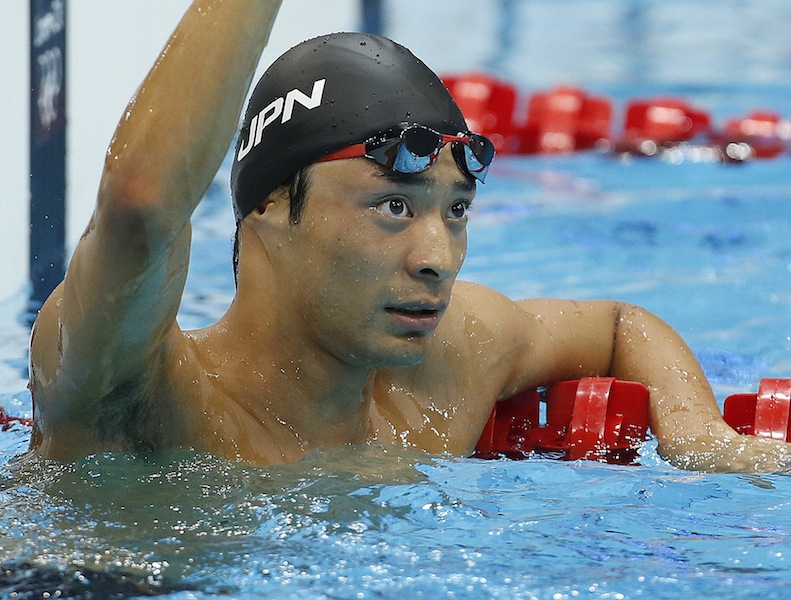 Ryosuke Irie will race for Japan at the Olympics for a fourth time this July at a home Games in Tokyo after taking the Japanese 100m backstroke title for an 11th time in 12 times of asking since 2010.
On a day at the Olympic Tokyo Aquatics Centre headlined by a 1:44.65 blast from Katsuhiro Matsumoto in the 200m freestyle, Irie added another fine chapter to his vault of honours with a 53.13 (25.83) victory.
Arguably the closest thing to Roland Matthes in the league of Rolls-Royce backstroke swimmers courtesy of his smooth and aesthetic style, Irie, now 31, this day ket at bay Masaki Kaneko, on 54.04 and Junya Hasegawa, on 54.12, to book in as Japan's lead-off in the medley relay for the Tokyo Games back in the same pool from July 23. Irie, whose only loss in the 100m at nationals since 2010 dates back to 2013, when Kosuke Hagino claimed the crown ahead of him, told Kyodo in Tokyo:
"I was really nervous last night, and felt these Olympic qualifiers are hard to get used to, no matter how many of them you've been to. I'm really relieved. I'd like a slightly better time, but this is where I am with the 100, and I'll keep working."

Ryosuke Irie
With two Olympic silvers and a bronze in the bag from at London 2012, Irie has been the dominant Japanese backstroke swimmer for more than a decade, his season bests flooding the top 10 performances for the 100 and 200m year after year since 2010.
At the highest global level, he has made nine podiums for Japan, his first a silver in the 200m backstroke at the Rome 2009 World Championships, his most recent a bronze in the 4x100m medley with mates at the 2018 World short-course Championships. At Universiade level, he claimed six golds and a silver over two Student Games, 2009 and 2011.
Consistency has been a career signature for Ryosuke Irie, With 35 sub-53s to his name in the 100m and 32 sub-1:55s to his credit over 200m.
In other finals Kaneko Watanabe pipped Reona Aoki 1:06.51 to 1:06.56 in the 100m breaststroke, the bronze to Satomi Suzuki in 1:07.18; and Anna Konishi claimed the other home Tokyo Olympics medley relay berth up for grabs on the day in 59.93 for the 100m backstroke title ahead of efforts of 1:00.28 and 1:00.85 from Natsumi Sakai and Sayaka Akase.
In semi-finals, Tomoru Honda led the way to the final of the 200m butterfly in 1:54.93, Daiya Seto next through on 1:55.56, the event having seen Rio 2016 silver medalist Masato Sakai miss the semis when he finished 19th in heats.
Yui Ohashi, who qualified for the home Olympics with an early 2021 World No 1 ranking in the 400m medley, booked lane 4 for the final of the 200m medley in 2:10.74.
Ryosuke Irie – From Tears & Fear To Triumph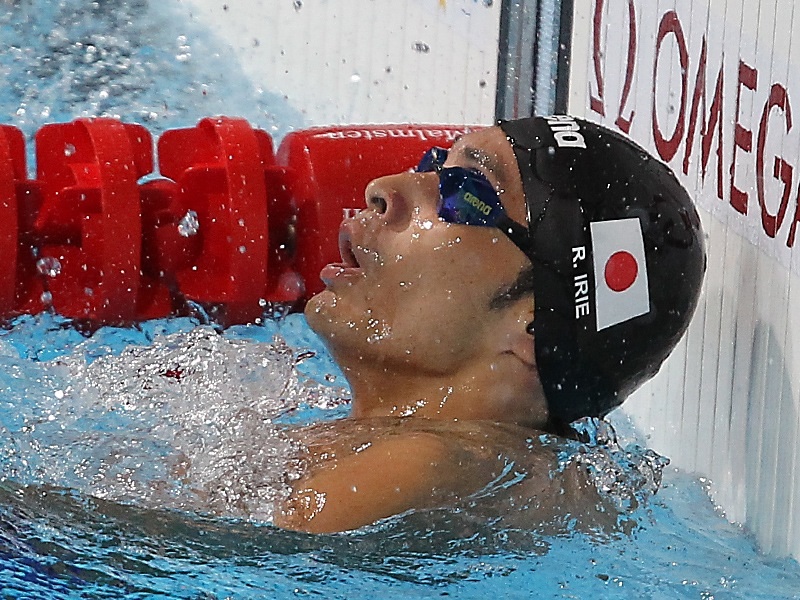 Born in Osaka, Ryosuke Irie started his actual swimming career in his junior high school years. In second grade, he hated swimming so much that his mother, Kumiko, had to carry her crying son from the changing room and deliver him to the coach on deck on a regular basis. He reluctantly kept swimming only because his mother promised she would ask the coach if he could quit a year after he joined the school.
Come the hour, he kept going and found that working meant winning – and that, he enjoyed.
One of "the slowest swimmers" in the elite Itoman Toshin Swimming School in Suminoe Ward, Osaka, Ryosuke Irie joined the school in the footsteps of his older brother, Shinpei Irie, who had won numerous national-level competitions.
Irie was a freestyler at first but he got the backstroke bug and in his youth would arrive early to practice and stay after the session was done so that he could swim backstroke on his own for what Japanese writers have described as "long periods". It was not long before he claimed junior high school records and started to win a few national-level races in his age group.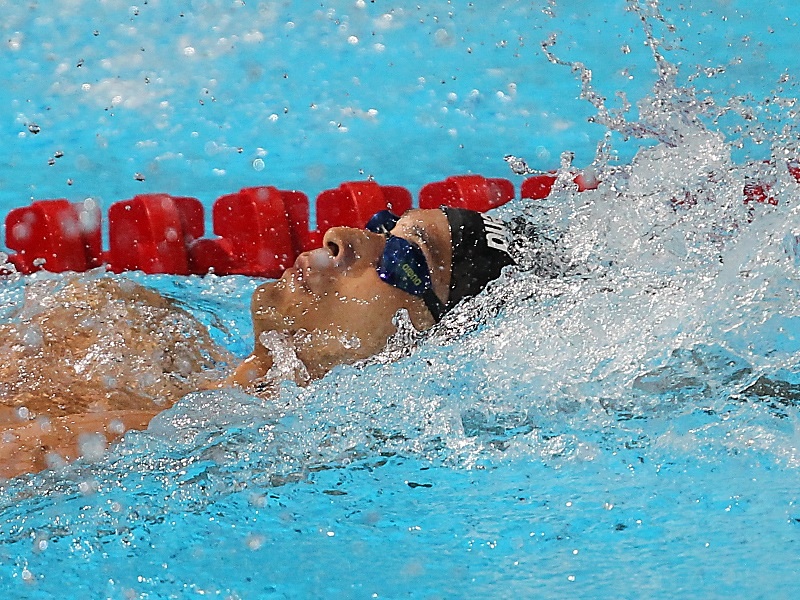 In 2005 he won the national high school championships in 200 backstroke in his first year and a year later he set a high school student record at his first Japanese national championships. That same year, he claimed gold in the 200m, in 1:58.85, at the 2006 Asian Games in Doha, Qatar.
His international debut was followed by the shiny suits controversy of 2008-09. Irie was among those affected by the flip-flop of FINA trying to cope with a crisis of its own making.
On May 10, 2009, Ryosuke Irie clocked 1:52.89 over 200m backstroke at a meet in Canberra, Australia. World record! Or not, as it turned out because FINA rejected the mark at a time when it started to insist on approving suits for use as the shift from 50% polyurethane and other non-textiles in suits sprang to 100% and in a war of kit makers.
Japan's swimming federation did approve the record, however, along with several others in which Japanese swimmers wore "unapproved" suits. The shiny suits were banned from January 1, 2010 and Irie's time, unlike many others swum in similar suits, did not go down in history as having sliced a massive 1.08 seconds off the 200m World standard held by by American Ryan Lochte.
The same 2009 season, Irie clocked 52.56 in the 100m to fall just 0.02 seconds shy of the world record held by American Aaron Peirsol.
All water under the shiny bridge for Ryosuke Irie, who 12 years on will race at a home Olympic Games in Tokyo with 38 international podiums for Japan, 13 gold, 19 silver and 6 bronze, in his vault.