Rylov Rules Himself Out Of Olympic-Title Defence If He Has To Sign "Impudent" Denial Of Support For Putin's Illegal War On Ukraine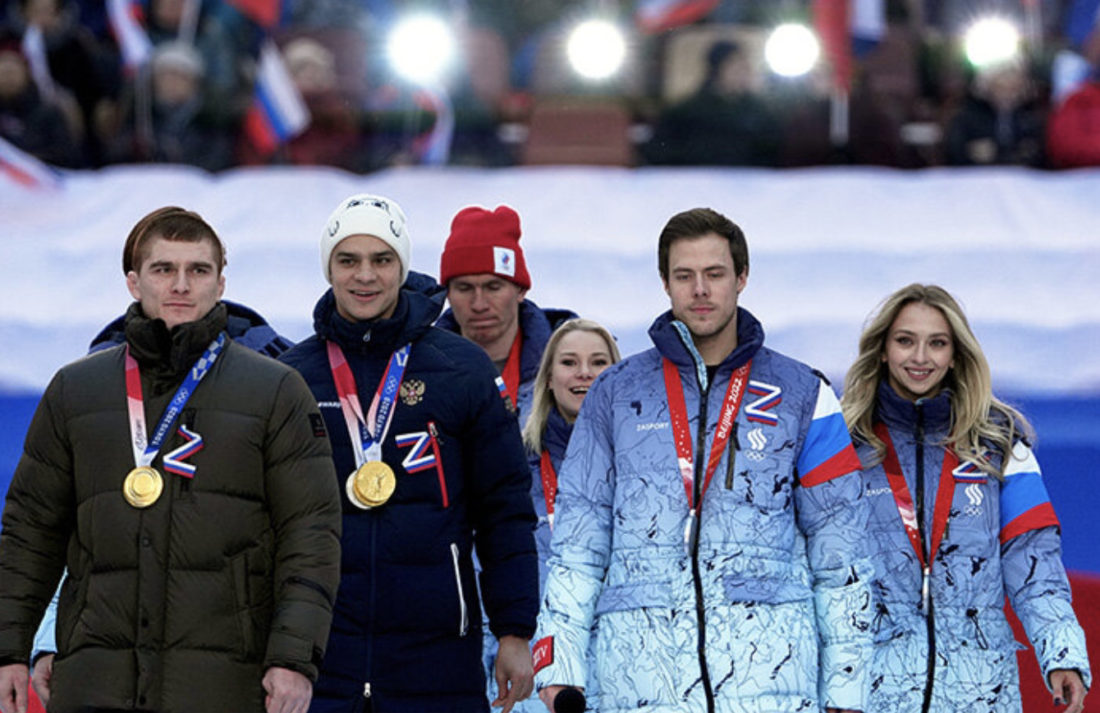 Evgeny Rylov, the double Olympic backstroke champion of Tokyo 2020ne, has ruled himself out of the defence of his crowns at Paris 2024 if his only ticket back to global waters is for him to deny support for Putin's illegal war on Ukraine.
Rylov lost his Speedo sponsorship and was banned for nine months last year after he attended a Putin war rally in Moscow with the "Z" symbol of war on Ukraine sewn to his sports kit.
All of that rules him out of World Aquatics competition unless he makes a clear statement that shows "no support for the war in Ukraine" nor "participation in pro-war demonstrations or events, and the wearing of any symbol in support of the war in Ukraine", terms cited in conditions Russians and Belarussians must meet for a ticket back to global waters.
Rylov is cited by Russian media as having said that he will not sign any declaration against Russia's illegal war.
In comments in which he suggests World Aquatics and European Aquatics are "impudent" Rylov told Match TV that he had read the World Aquatics eligibility criteria and "you can count on your fingers how many athletes meet these requirements." He added: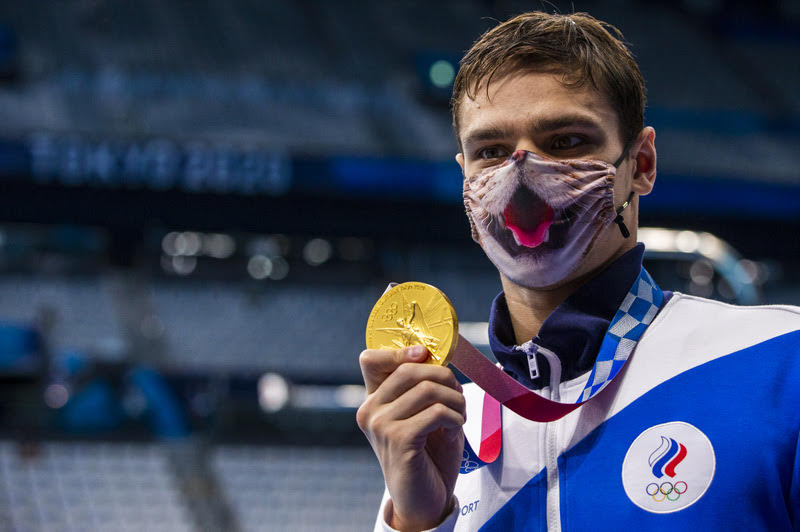 "If needs be, everyone will go, but I only speak for myself: if I have to sign such a declaration, I will refuse. I don't want to accept their conditions. Even if we are obliged to compete under a neutral flag, which we have already done successfully, it is clear that we can achieve this. However, this whole thing has become a habit. There was a time when they thought that we had to go through this, but their impudence continues to grow.

"In any case, I am waiting for this situation to be finalized," Rylov added. "Signing the declaration means saying your country is bad. We are waiting to see what will happen next. There are criteria and recommendations, but no one knows how this situation will develop. For now we are preparing for our competitions, which will be held in Russia. I believe that we should only compete if we are fully restored in all our rights, otherwise we will remain neutral athletes for the rest of our lives."
Impudence? It means not showing due respect. It's a word sports organisations may not take kindly to but one that could be described as woefully mild were it to be applied to Putin and acts that have led to the murder of innocent Ukrainians and the devastation of a nation and its infrastructure and brought the world economy low. Putin's punt on western weakness shows no sign of a pay day after almost 600 days of war.
A former member of the Energy Standard International Swimming League pro team that was financially supported and subsidised by Ukraine businessman Konstantin Grigorishin, Rylov severed his connections to teammates and friends in the swimming community around the world after attending the rally with thousands of other civil servants and related state workers bussed in by Putin's propaganda machine.
Former teammate and friend Mykhailo Romanchuk, the Ukraine distance-freestyle ace, told media at 2022 World titles in Budapest, that he was "ready to kill" Rylov when he saw the images of the Russian with a Z symbol on his kit. Basically, Rylov had broken every relevant rule of the Olympic Charter.
Putin was stripped of the Olympic Order last year for breaking the Olympic Truce in place around the Beijing Winter Olympics: within days of the closing ceremony the former KGB agent issued his own order, for Russian troops to enter Ukraine's sovereign territory.
It was an act of war Putin did not want the citizens of his country to mention, the law changed to make it illegal to refer to the "special military operations" as a war that clearly was just that, a war.
The consequences in sport included Putin being stripped of the FINA (since rebranded to World Aquatics) Order, and a ban on all Russian and Belarusian swimmers from international competition. That position remains in place in Europe but World Aquatics recently issued a set of criteria, compiled by the Aquatics Integrity Unit, to test whether some athletes from the aggressor nations might return to global events under the flag and status of 'neutrality', a concept impossible to achieve in current circumstances.
World Aquatics does not control any rules that the IOC may put in place for the Paris 2024 Olympic Games, however, the Olympic swimming competition is governed by the rules and conditions set by World Aquatics. As things stand, Rylov's refusal to sign a declaration condemning Russia's illegal war makes his chances of defending the Olympic 100 and 200m backstroke crowns almost ineligible.
Measures likely to lead to mass boycott would be the only way Rylov might get a return ticket: if the Lords of the Rings overrule World Aquatics and other international federations with one eligibility policy to rule all and the likes of Rylov make it to Paris, Ukraine has said that it will boycott the Games ands many other nations have indicated that they will act in solidarity.
Meanwhile, Vladimir Salnikov, the Olympic 1500m freestyle champion of 1980 and 1988 and now the Russian Swimming Federation president indicated to Russian media that declarations condemning the war would be required for the likes of Rylov given the reasons why he was suspended.
The Russian Olympic Committee (ROC) has said that it will compensate athletes for financial loss due to them being barred from international competitions, including "those who, on moral grounds, have declined to sign documents [condemning the illegal war] and have not taken part in such actions."
Loyalty counts even when its hands are covered in blood, it seems.
Some Russians have escaped all of that coercion bye switching nationalities: among the 55 to have done so is distance freestyler Anastasiya Kirpichnikova, a French citizen since April and racing for Paris 2024 hosts France.
Those Russians who seek passage back to global racing, even though they remain barred from European waters, may do so at the 'intercalated' World Championships in Doha, Qatar, next February. ("Intercalated" is used in this context as short-hand for there being a long-course global titles every year from 2022 to 2025 as organisers try to fulfil contracts signed before the Covid pandemic shunted all events on the calendar; the quality of entry in Doha is almost certain to suffer as a result of the event unfolding on the eve of Olympic trials season and ion Olympic year for the first time in history).
Ukraine may boycott that event is Russians are allowed to show up.