Russian Dash Queen & King Are Maria Kameneva, In Record 24.20, & Vladimir Morozov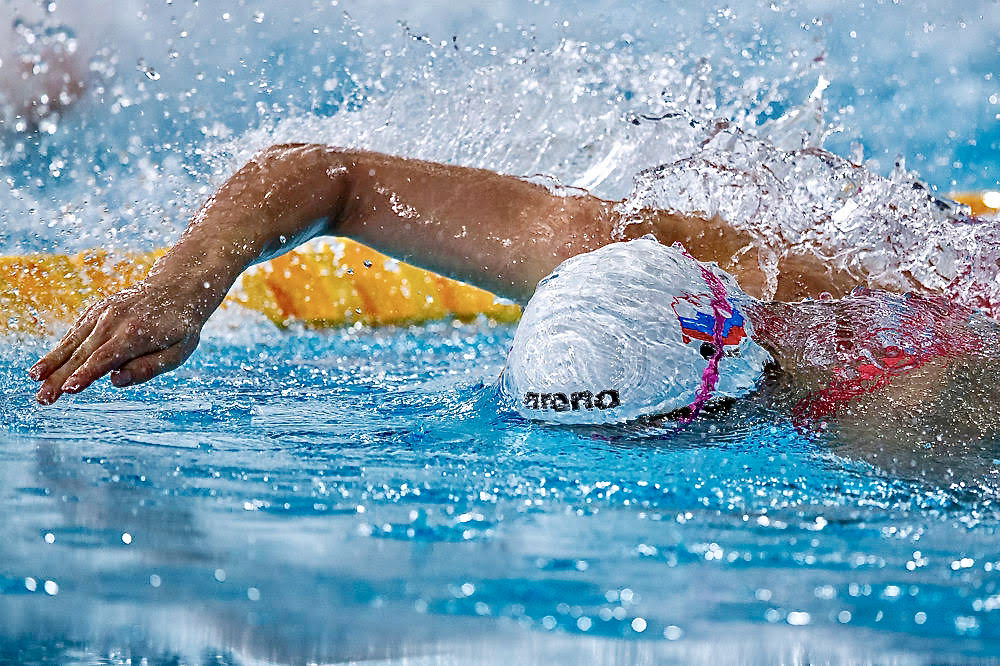 Maria Kameneva brought Russian Nationals and Olympic Trials to a close in Kazan with a 24.20sec national-record victory in the 50m freestyle and one of a last rush of tickets to Tokyo this afternoon.
The dash finals also saw Vladimir Morozov grab the Russian men's 50m freestyle ticket to the Tokyo Olympic Games with a 21.41, a shared silver in his wake too slow, at 22.01, to trouble selectors much. Kliment Kolesnikov, on 21.89 in heats and fastest in semis of the two snaps later in the session, will fill the second berth in Tokyo.
The team heading to Tokyo will not represent "Russia", beyond the borders of their own hearts, at least, the doping crisis having led to a two-year, whole-nation penalty that includes the need for Russians not towing a current doping case to compete under the flag of neutrality. In Tokyo from July 23, that means the International Olympic Committee flag of five rings will go up the pole in the event of Russians making the podium.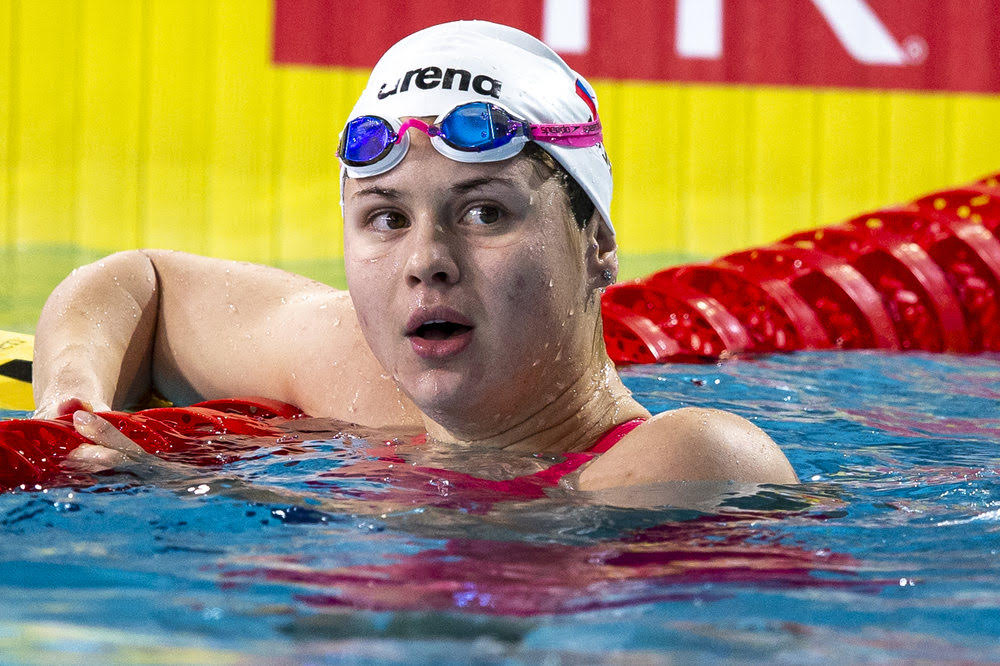 Kameneva, St. Petersburg – Orenburgskaya, was 0.01sec inside the Russian record she set in the semi-finals of the European Championships in Glasgow before settling for fourth in 24.40.
Today she led a podium of 24s, Arena Surkova also taking a ticket to Tokyo on a career high of 24.53, the bronze to former Russian champion Rosaliya Nasretdinova in 24.72.
Kameneva had clocked 24.33 in semis at the start of the session to give earning of the blast to come.
In the men's dash, morning heats, in-form Kliment Kolesnikov, a 47.31 in his vault in the 100m freestyle, gave warning with a 21.89, to Morozov's 21.91. Then in semis at the start of the last session, it was 21.59 from Morozov, 22.17 from Kolesnikov. Had the national-record holder (21.27, 2019) played his hand too soon?
The answer was no, all the skins experience in International Swimming League competition in the past two seasons surely valuable when formats demand top speed in quick succession in the same session.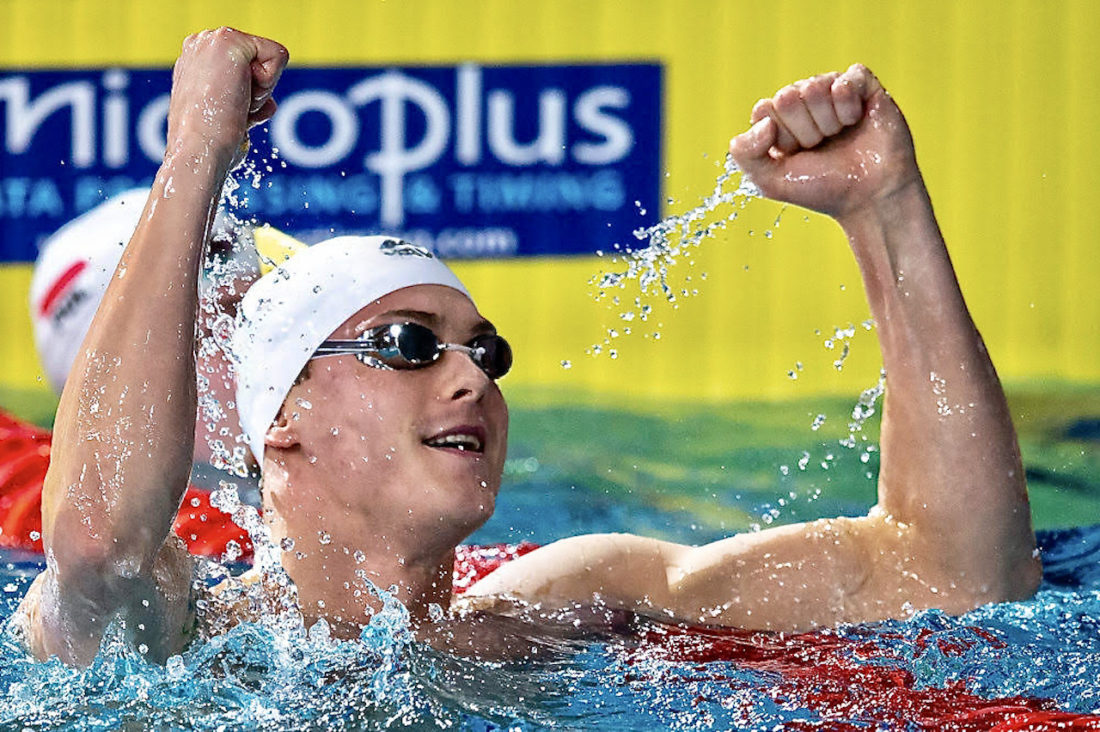 Today's two efforts and his season-best of 21.55 last year left Morozov with the swiftest 22 times ever by a Russian.
Now No23: the 21.64 that stood as the World's record to Alexander Popov between 2000 and the first season of shiny suits in 2008, when Australia Eamon Sullivan clocked 21.56 at the start of a sprinters non-textile bull run that left the global standard at 20.91 by December 2009, before a ban on shiny kicked in on January 1, 2010.
Shared silver went to Kliment Kolesnikov and Ilya Shevchenko on 22.01, outside the cut for Tokyo and slower than Kolesnikov's 21.89 in heats.
All Russian Distance Tickets To Tokyo Taken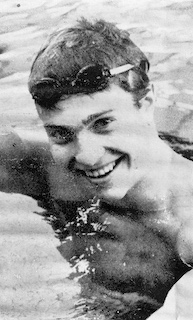 Teenagers Alexander Egorov and Kirill Martynychev booked the two tickets to the Olympic 1500m freestyle race with respective efforts of 14:57.72 and 15:00.12, doubtless leaving the president of Russian swimming, Vladimir Salnikov contemplating the familiarity of it all as the first man in history to race inside 15 minutes when claiming the first of his Olympic titles at a home Games in Moscow (boycott returned in 1984 kept him away before he reclaimed the title in 1988).
The bronze in Kazan 41 years after Salnikov's pioneering 30 lengths went to Ilya Druzhinin in 15:05.48.
Elena Sokolova's 8:23.07 Russian 800m freestyle record from 2008 was downed by Anastasia Kirpichnikova in 8:22.65 last year. Today, the new record holder took a ticket to Tokyo but not as the first swimmer home: a ticket tussle with Anna Egorova ended 8:24.35 to 8:24.84 in Egorova's favour. The bronze went to Alexandra Khaylova in 8:45.87
Andrei Minakov topped the men's 100m butterfly in 51.17 ahead of Mikhail Vekovischev, on 51.46, after they turned at half-way in what would be their finishing order, 24.00 to 24.01. Both took a ticket to Tokyo, while the bronze went to Roman Shevlyakov in 51.99.
There was no ticket in the women's 200m backstroke, the title to Daria K. Ustinova in 2:10.82 ahead of Anastasia Klyarovskaya, 2:12.40, and Renata Gaynullina, 2:13.15.