Ross Murdoch – "Just A Wee Boy Fae The Vale .. With Ma Heid Doon", An Ace Who'd 'Get A Piece At Anyone's Door, As Yer Granny Might Say'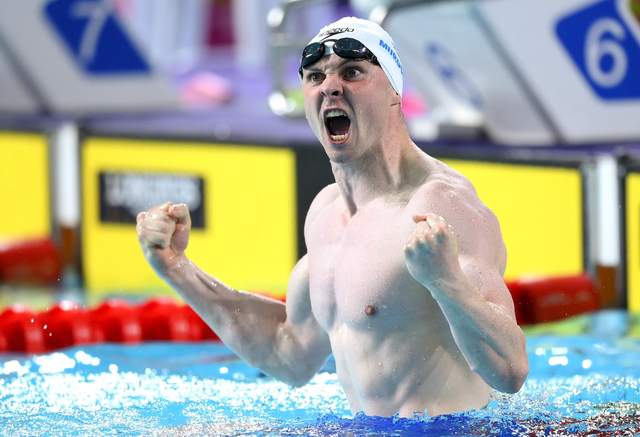 As the tale of Ross Murdoch at Birmingham 2022 Commonwealth Games reminds us, some reactions to success and the reports that flow stand out from the crowd for their sheer joy and cultural quirkiness.
Third in the 200m breaststroke last night – and through to 100m semis in 7th this morning in heats topped by Adam Peaty, of England, in the only sub-minute of the morn, 59.92, on his comeback from injury – Murdoch had not submitted his retirement papers last December but in his mind, it was over. Time to move on. But then his swimming should told him that he was feeling "like a piece of garbage; a mutant trapped in a sewer" after 11 weeks of not getting in the water.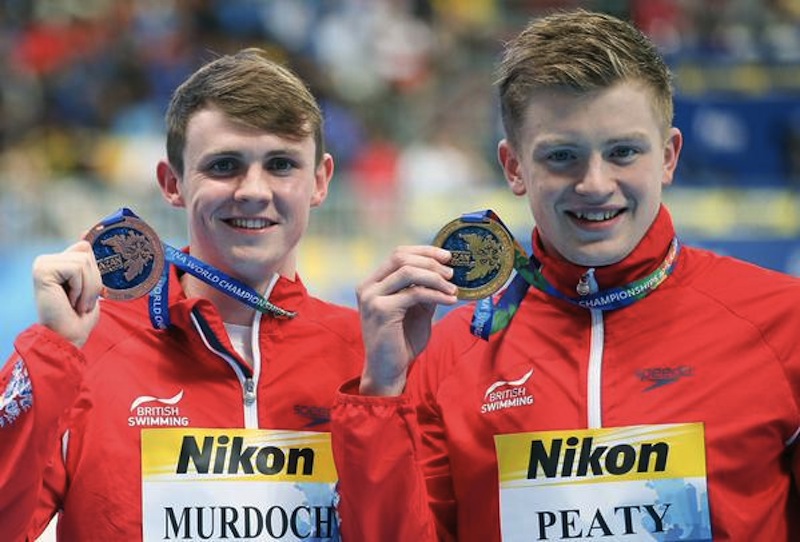 Murdoch, whose pantheon includes the 2014 Commonwealth 200m crown, won in front of a home crowd in Glasgow, and bronze in the Worlds 100m battle in 2015 behind Peaty, listened to the grunt of the mutant he didn't want to be.
Even so, If someone had told him he might get bronze at Birmingham 2022 eight years after victory at a home Games, he tells BBC Scotland, he'd have said: "I'd have said 'nah, it's awright pal, you can keep it' I knew I was capable, but I didn't know I wanted it."
Emerging from bronze at Sandwell, he said: "I thought if I got my heid doon, third was there for me."
The BBC Scotland piece is well worth a read, if only for stuff like this gem: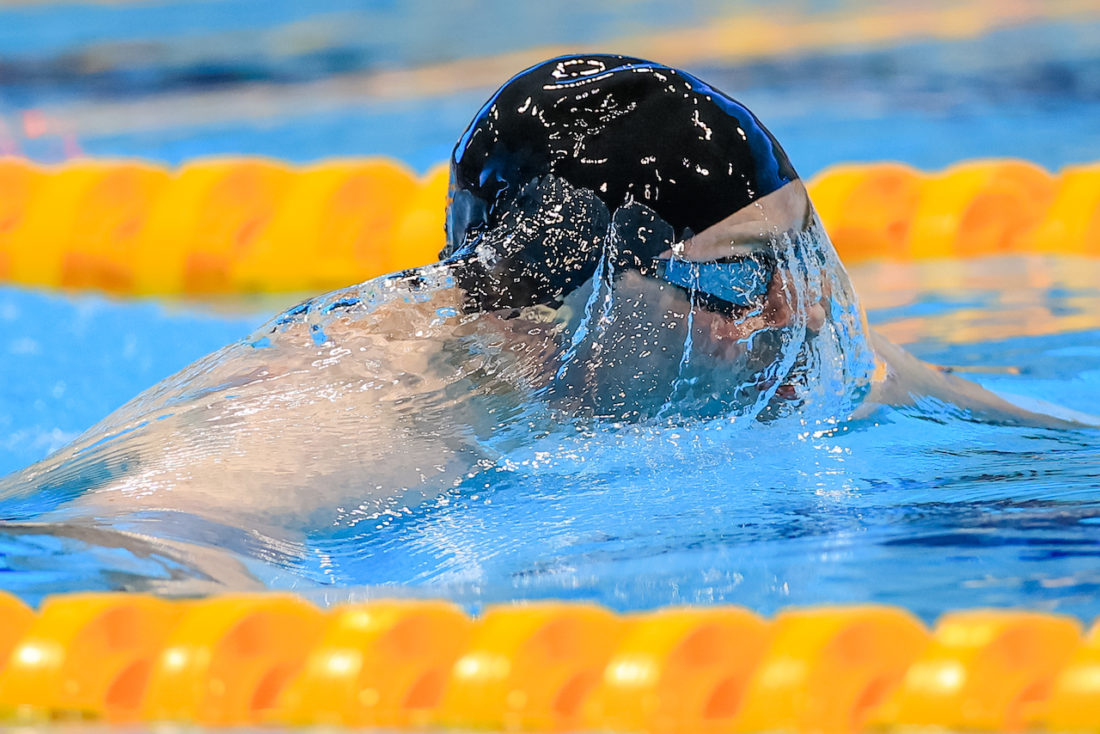 "Murdoch does gallus like nobody else in Team Scotland. He'd get a piece at anyone's door, as yer granny might say. And from the moment he sauntered out from the call room, it was clear he was back in his happy place.

"Sheathed in a knee-length jacket, teamed with beige skater shoes and big grey sports socks, he seemed energised by the attention. Everyone else could wait for him to clamber on to the blocks."

BBC Scotland – photo – Ross Murdoch, by Georgie Kerr, courtesy of British Swimming
Murdoch tells the BBC how he made his way back and what happened next: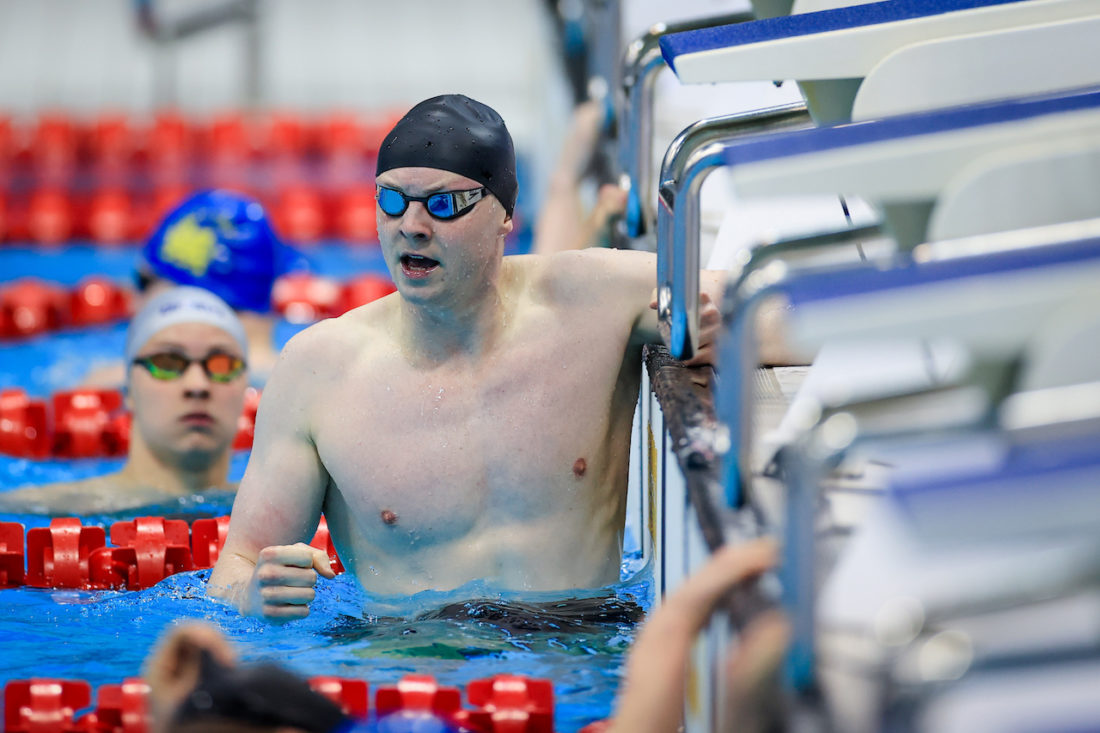 "I did a decent time at the Scottish Open a few weeks back with a big head of hair and a massive beard, looking like a yeti. So I didn't think I'd be a million miles off. I thought if I got my heid doon, somewhere between third and fifth was there for me and it came out best-case scenario."

Ross Murdoch – photo by Georgie Kerr, courtesy of British Swimming
Murdoch's reaction post-race was mutant meet primal in the best possible taste! Photos show his gurning like a gud 'un as Stubblety Cook revels in the show with a big beam on his chops.
Says Murdoch (try and google translate that!):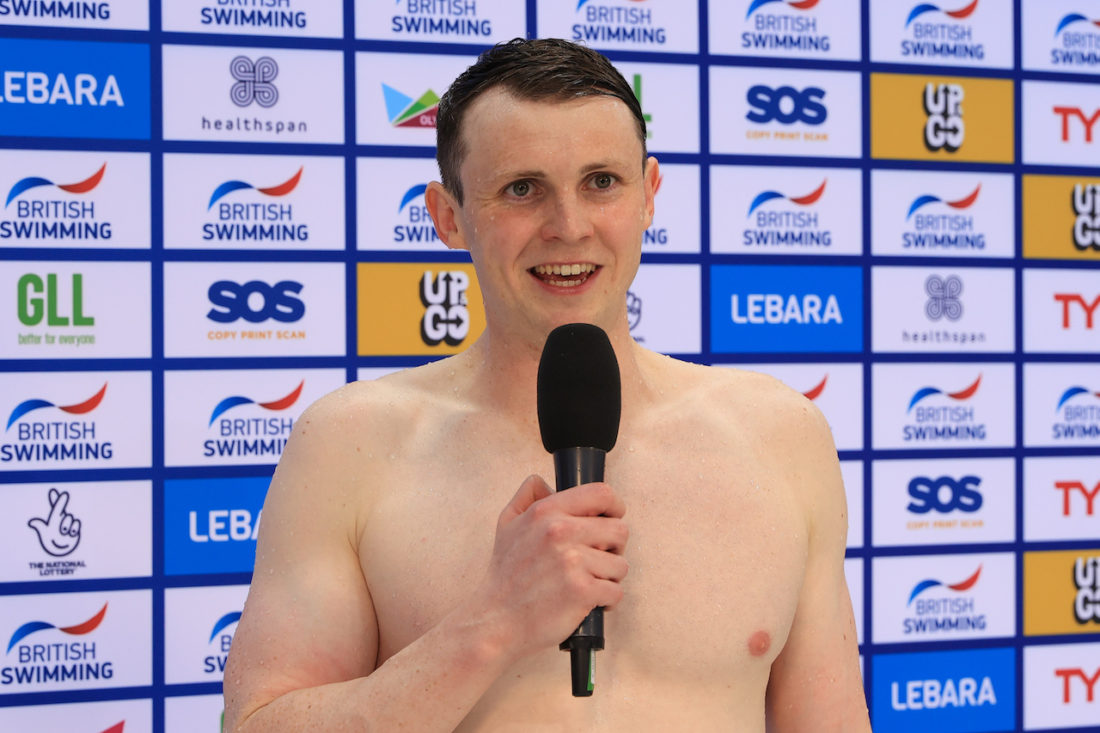 "I've been emotional all day and trying to keep it under wraps but I just cannae believe I'm stood here, with my mum and dad watching for the first time since 2018, and Saltires in the crowd. I'm just a wee boy fae the Vale. My dream was to swim the 50m breaststroke at the Games in Glasgow; that's all I ever hoped for. Now, 10 years later, I've been to three, I've got four medals… it's just surreal. I told you I'd cry and I went back to the team room, met wee Toni Shaw, and, yeah, I shed a tear. But the job's not finished."

Ross Murdoch – photo by Georgie Kerr, courtesy of British Swimming