Rob Woodhouse Urges Swim League To Let Athletes & Teams "Have A Say In The Direction, Vision & Strategy" Needed To Build Commercial Success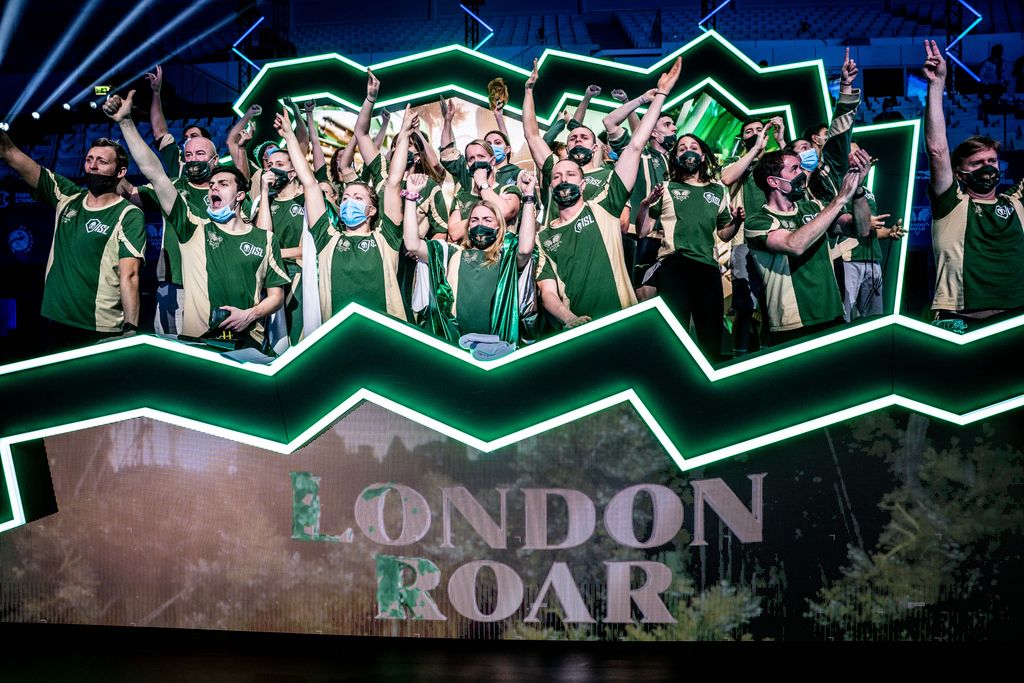 Rob Woodhouse announced his farewell to London Roar today with thanks and encouragement for the International Swimming League alongside words of wisdom, caution and concern for the ISL over its "direction of travel … with athletes, teams and others not really having a say in that direction, vision or strategy for where the League is going and how to make it work commercially."
Woodhouse, an Olympic medallist for Australia in the 400m medley at the 1984 Olympic Games, makes clear that his last wish would be to throw the League and the "great positives it's brought to swimming" under the bus as he departs.
He means quite the opposite in terms of encouraging swimming's great fortune in having an investor pour millions into the sport and take on the international federation with a challenge that has forced a reform process long overdue, among other "obvious positives".
However, troubled by concerns over the direction the League was taking without enough consolation with stakeholders, he submitted his resignation to the ISL late last year. In an interview with SOS today as he made his decision public, he explained: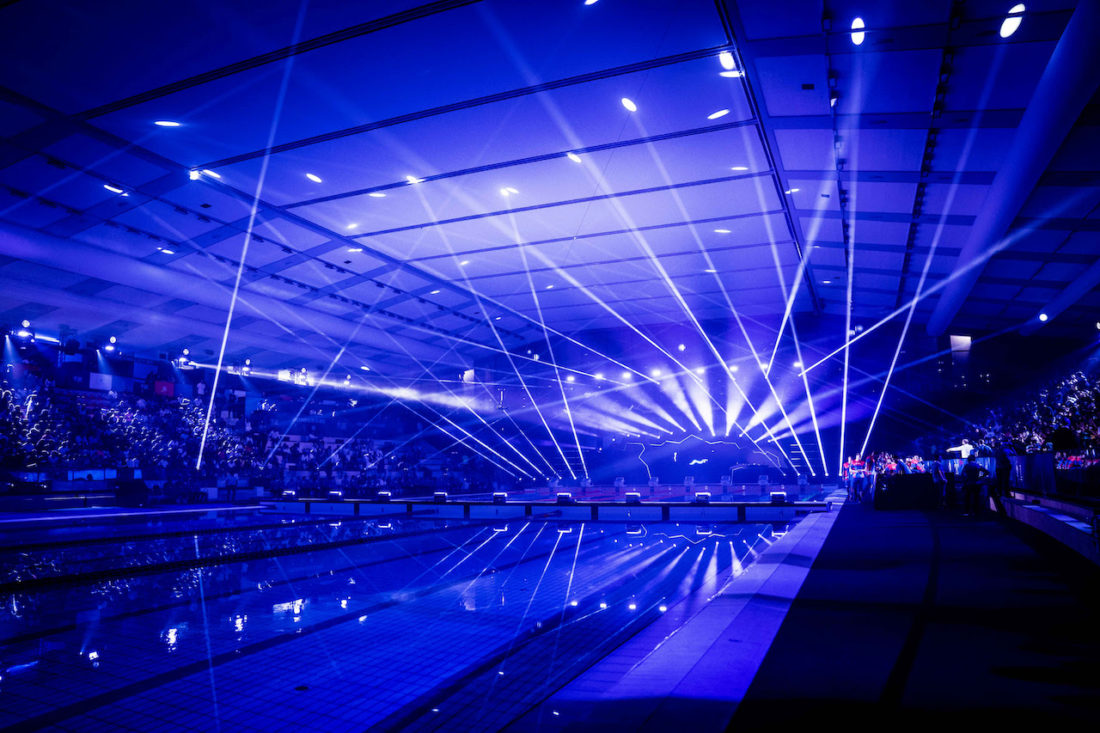 "The League does need to work with people who share the vision and believe this is going to work and I certainly did share that and was very passionate about it. I'm still really hope that the thing works but I guess I've lost a bit of faith in terms of where it's going. So, the right thing to do is to have someone else come in who has that faith and belief and is happy to work with the ISL under their guidelines."

Rob Woodhouse – image, the League in Naples, courtesy of the ISL
While he did not want his views on the league to come across as focussing only on the "things that are wrong with it", he told SOS: "But there are things wrong with it."
Woodhouse told SOS: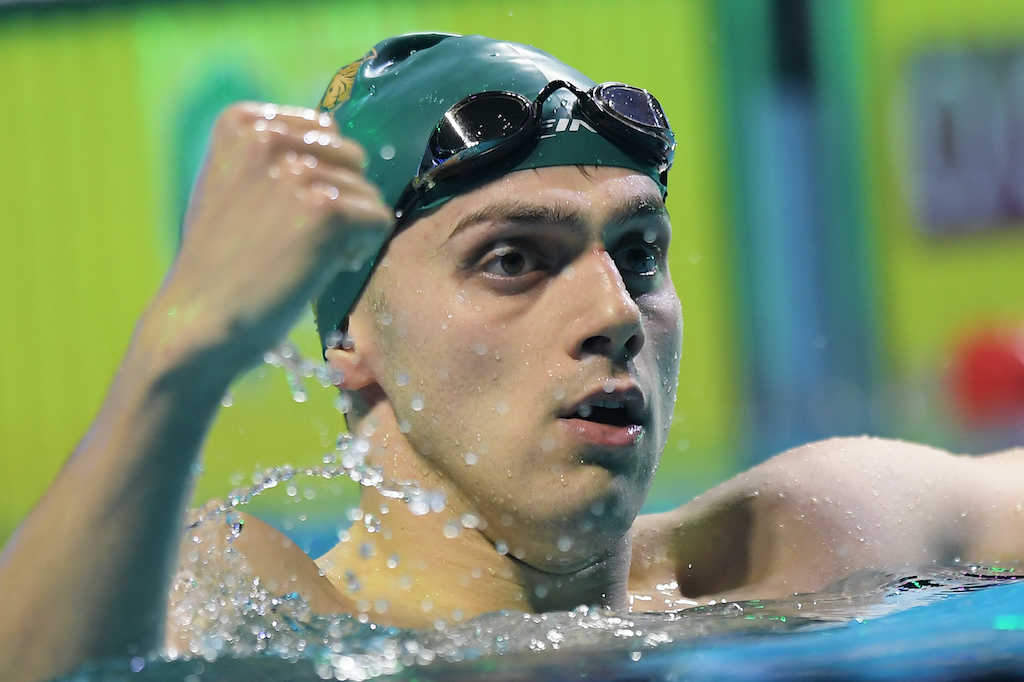 "It has to become commercial and Konstantin has thrown a huge amount of money behind it. The money and resources he's put behind it are absolutely amazing and they've made the league work. Almost overwhelmingly, the majority of athletes, coaches and others believe that there is a great opportunity to do well out of this but they also think that commercially there's an appropriate window of time for the season, be that five weeks or seven weeks or whatever, doesn't really matter which, but the feeling is that it should be all in one go, a concentrated effort. The common thread in that discussion is that October through to December is the time to do it because it fits in nicely between the long-course season and the championships like the World or European short-course."

Rob Woodhouse. Image – James Guy, London Roar, by – Gian Mattia D'Alberto/LaPresse
A good comparison for the ISL goals would be the IPL (Indian Premier League): held in a range of about 10 weeks, it is the most-attended cricket league in the world and in 2014 ranked sixth in the world by average attendance among all sports leagues. The Big Bash cricket league in Australia is similar, taking place December to February and also commercially successful with seven major household-name sponsors, two kit sponsors and five major broadcast partners. There's a salary cap and the top four teams at the end of the series are in line for prizes of almost Aus$1m each, without the need for any single, wealthy investor to contribute to the business.
Part of that success story is down to playing and entertaining the audience in a specific window that stays the same season after season, without clashing with or overlaying other premier events.
It is a message repeated often in the past four years but apparently lost on a League that came into being with a promise of providing a regular season. The plan even worked well when the world was hit by the pandemic, a Medical protocol part of seven successful weeks in Budapest in 2020. The pandemic did, of course shape what could and could not be achieved.
Now, though, Season 4 looks set to throw the concept of a relatively tight and digestible entertainment window out with the bath water. Woodhouse tells SOS: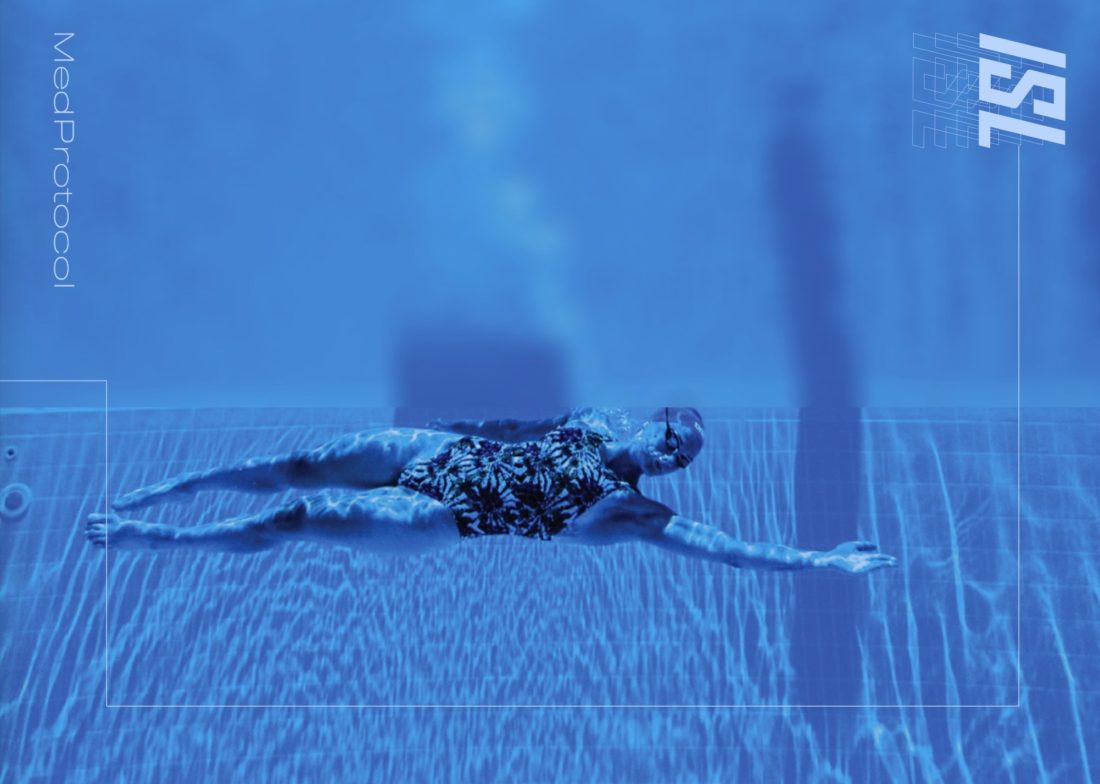 "I don't expect the executive or Konstantin to agree with me but I did feel there needed to be more views taken. It's a bit like the FINA example and a lack of consultation, really. They should be speaking to the athletes. They had a captive audience with athletes when the ISL was formed, and in general there's still a lot of support, but I feel they're losing the athletes by making decisions without properly consulting them and without properly consulting the teams through the GMs [general managers] and so on.

"I really hope the concept still works but the team [London Roar, or any other] needs someone who believes in the direction of travel. Hopefully they'll [Roar] find that person and move forward and prove me wrong as well. Hopefully they will find someone who can have that enthusiasm and share the vision as a positive thing."

"The bottom line is that it's got to work commercially and the signs are, especially with an expanded season, that it's going to be more and more difficult."

Rob Woodhouse. Image: International Swimming League – ISL – Medical Protocol For COVID-19 Season – courtesy, ISL
Woodhouse's comments come at a time when sources asked to explain the League challenges ahead cite prize money and contracts linked to loyalty. Some athletes have noted that their contract, with wages, requires them to race at all matches their team is eligible for barring one. If that is the case, then the competition calendar in 2022 would make it impossible for most world-class swimmers to meet such contractual obligations.
When SOS put that to one source, the suggestion was that not all contracts are equal and that while some among the very best may enjoy more flexible arrangements, those are not available to others who are needed on a season-long basis to ensure the League does not suffer "FINA World-Cup syndrome", or in other terms, become an event with relatively poor attendance well below the standard expected at too many meets.
The catalogue of challenges includes tests internal and external and concerns over monies owed but, according to athletes, teams and service providers, unpaid or paid in part or paid after request after request for dues to be honoured. According to sources, one major swimming federation is still owed money from services provided in Season 1. Sources also say that Budapest service providers are still owed hundreds of thousands of dollars dating back to 2020.
Questions to the ISL about money issues remain unanswered. SOS sent seven more questions to the ISL today and will bring you the answers should we get a response.
Challenges For ISL Teams
Woodhouse would not discuss details but confirmed that the money issue was "still hanging around" and that teams had concerns about meeting budgetary commitments.
Teams have been urged and "given freedom"by the ISL to commercialise their own operations but meagre kit sales only go so far and rights and sponsorship money have not been easy to come by in a pandemic.
Many in the League are not yet keen to go public on their experience of trying to make it all stack up but in private some have confirmed that late payment is, according to one senior figure in a team, a "serious problem, for individuals and teams that need to pay their staff and pay their own bills".
The issue does not only pertain to the League, with World Cup prize winners from last autumn having only just received their earnings.
Just as it has been for the World Cup, clarity of format is also a League challenge that speaks to the accessibility of the sport to wider audiences. Jackpots, points for looking good half way through a medley and much else serve as barriers not only to building a new crowd but keeping the fandom engaged, too. As one League manager out it "its confusing and too intricate. It takes away the basic thrill of swimming: the race and who wins and who comes next."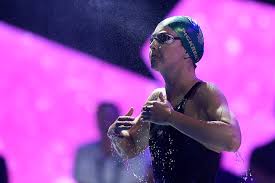 There is also the League's lack of love for the clock, one of the key measures of swimming. There was talk of turning the clock off altogether and just letting the racing entertain. That, some suggest, would be better than having it switched on but rendered an irrelevance, even World records announced at the moment of broadcast, not reflected on result sheets that follow the League philosophy of placing time on hold. The underlying argument is understood; the reality of what draws the crowd in and what's important to the swimming audience, is another matter, critics have noted in a variety of ways and words.
Woodhouse made a point of avoiding a deep critical dive into the League and the challenges it faces but noted that while he "fully respect the need to try different things, it shouldn't be hit and miss."
A man of lived and business experience and success as a swimmer then manager, with deep connections to the world of swimming throughout his life, Woodhouse added: "The main thing is not really having a say in that direction, vision or strategy for where the League iOS going and how to make it work commercially."
Back in 2019 ,ISL boss Konstantin Grigorishin told SOS that he would give it "around five years" to become commercial and start to pay its own way. Year four is upon the League and there is no sign of a business that would survive and stand alone without subsidisation from the boss.
Woodhouse Made Up His Mind In July 2021
Woodhouse first resigned back in July last year around the time the ISL draft was underway. It was a time of change and uncertainty so he stayed on for "one last season" to see the kids and coaches through the maze of unfamiliar processes and finish his time at Roar "doing the right thing and leaving with head held high". It was during the Season 3 play-offs in Eindhoven last November that Woodhouse informed Grigorishin that that would be his last season as London Roar general Manager.
The week after ISL finals in early December, Woodhouse formalised his resignation in an email to the ISL but received no response. In January, he started to get requests from the ISL for him to fulfil certain tasks ahead of an announcement about Season 4. Today, he made his position clear in the public domain with a resignation statement that sparked a flood of plaudits from the London Roar team.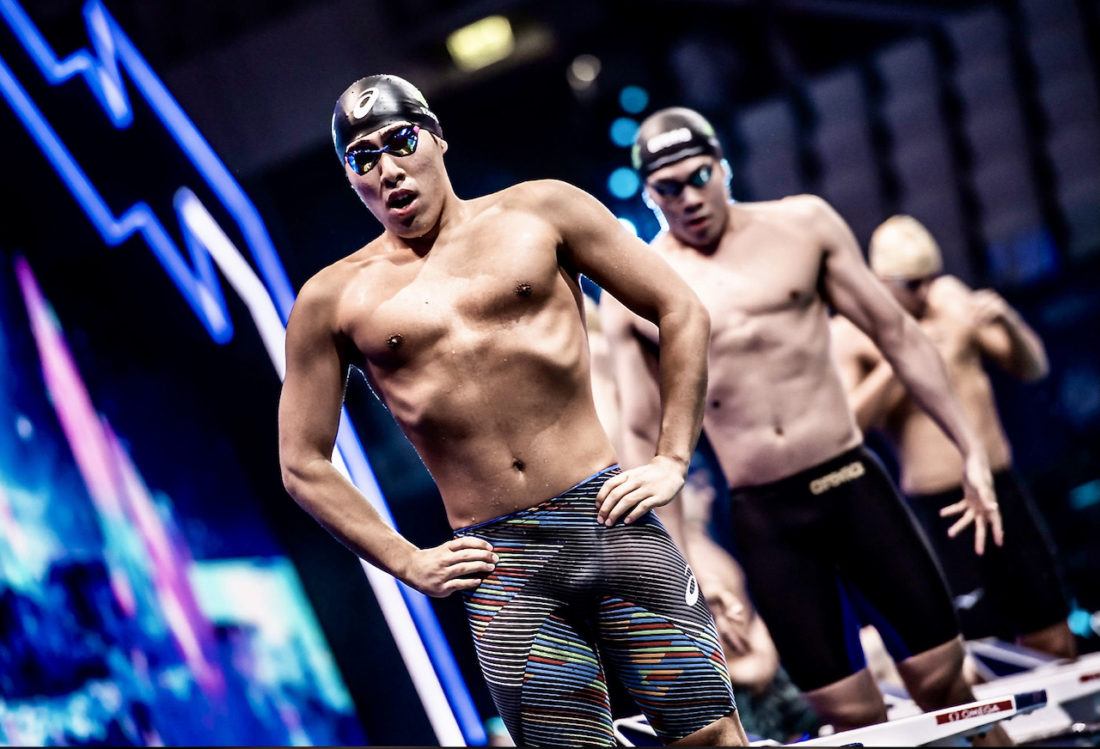 The timing of events had "nothing to do with Season 4 or anything like that", Woodhouse confirmed, because he had already made his decision and informed the ISL last year.
The League challenge to the status quo in swimming has been backed by athletes, coaches and federations around the world but ahead of a Season 4 schedule that stretches the short-course match-based format to half a year, June to December, FINA, whether intentional or not, has presented the ISL with a calendar challenge it is bound to struggle with.
Four World Championships, one in each year from 2022 to 2025, are scheduled, in part to honour existing contracts with hosts who saw their events shunted into the future by the Covid pandemic. That bloated offer is likely to dominate athlete, coach and federation choices until the Paris 2024 Olympic Games and beyond.
Moreover, landing a mountain like Budapest 2022 among the molehills of an old, traditional European competition summer that predates global titles by decades and would usually enjoy a moment of relative peace and co-existence on the competition calendar, puts many event organisers already struggling because of the pandemic in a quandary and financial crunch.
The ISL is but one of those affected, albeit with a sharp edge of specific League challenge at a time when its legal dispute with FINA is yet to be settled.
If the Mare Nostrum tour of Barcelona, Canet and Monte Carlo will be overshadowed by a late June World titles, then the Sette Colli International at the Foro Italico's Olympic pool in Rome, one of the highlights of the European summer in swimming and an event with a fine reputation for making the interests and needs of athletes and visiting teams their priority, is likely to be reduced to a local gala, which, in world-class performance terms equates to a wipe out.
Rome and the Foro Italico will get its moment to shine in August when the Eternal City hosts the European Championships but by then, there will have been much collateral damage done in the sport, some of it, at least, linked to political arguments among the volunteer executives in charge at global and continental levels.
FINA has committed to "working closely together with athletes and federations" but that is a work in progress at a time when, as one notable observer put it, "the sport is competing against itself, for space on the calendar, for athlete attention, for federation commitments and budgets".