Rob Woodhouse Steps Down As London Roar Boss & Crisis-Torn ISL Faces Wave Of Defections, Krayzelburg, Sandeno & Kitajima Considering Their Positions As Managers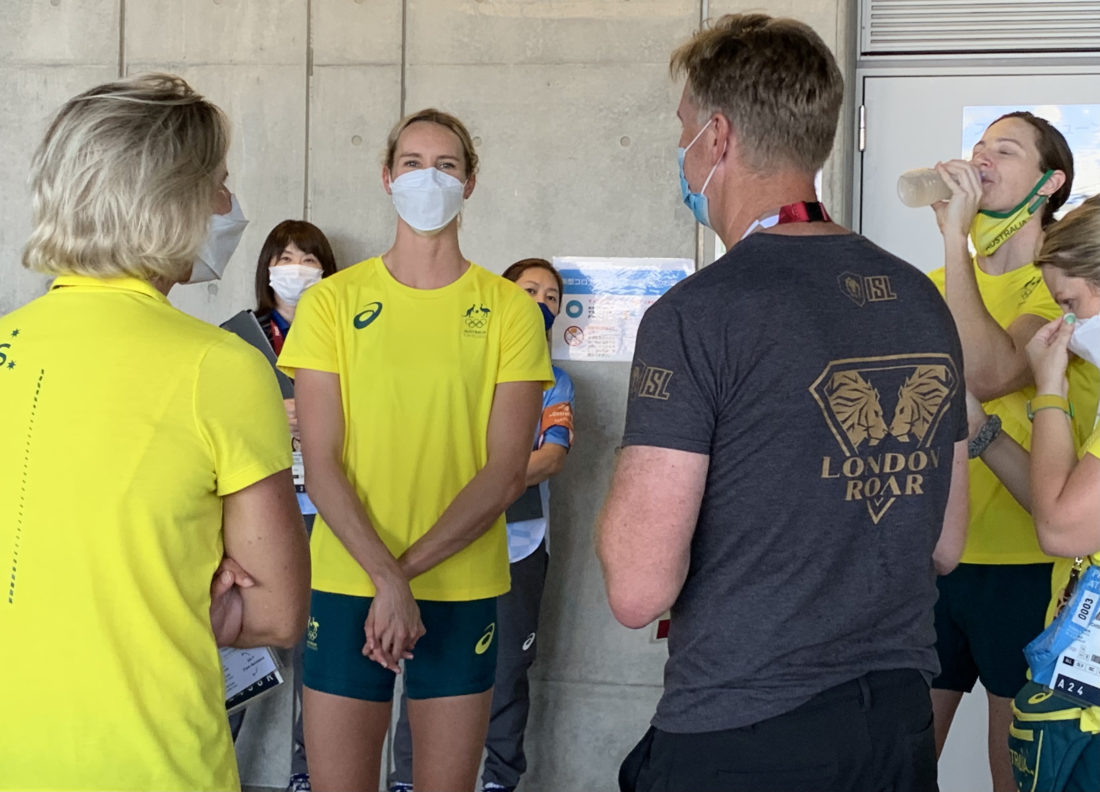 Rob Woodhouse has stepped down as General Manager of the London Roar Pro-Swim squad, and several other team bosses, including Lenny Krayzelburg and Kaitlin Sandeno, are understood to be considering their positions owing to concerns about the direction the International Swimming League (ISL) is headed in.
SOS understands from sources that Woodhouse is the first of several pending resignations among the retired swim legends who have taken on roles as ISL team managers, with Lenny Krayzelburg, of LA Current, and Kaitlin Sandeno, of DC Trident, among those on the cusp of moving on, and Kosuke Kitajima, of the Tokyo King Frogs, considering his position.
Late last month, the ISL announced a shift from a season stretching over two months late in the calendar year to a six-month season from June to December. That move coincided with criticism from athletes, including Britain's pioneering breaststroke force Adam Peaty, and was made just ahead of FINA announcing a plan to host World Championships for four straight years from June this year to July 2025.
The latter will force word-class athletes to make choices all but guaranteed to water down the commercial potential of the League, currently subsidised by founder Konstantin Grigorishin, the Ukraine energy sector magnate locked in legal action with FINA.
Woodhouse steps down with appreciation for the ISL and encouragement for those taking the project on after him but he also offers constructive criticism and words of wisdom from his vast experience of swimming (more on that shortly).
In a social media message on Twitter, Woodhouse, uncle to Emma McKeon, the star of the women's meet at the Tokyo Olympic Games last year, and manager to Peaty, Duncan Scott and several other Great Britain team members, thanks his London Roar team, the swimmers and Grigorishin and wishes all well for the future of a project that won the overwhelming backing of of swimmers and played a key part in driving FINA to the reform process currently underway at the international regulator.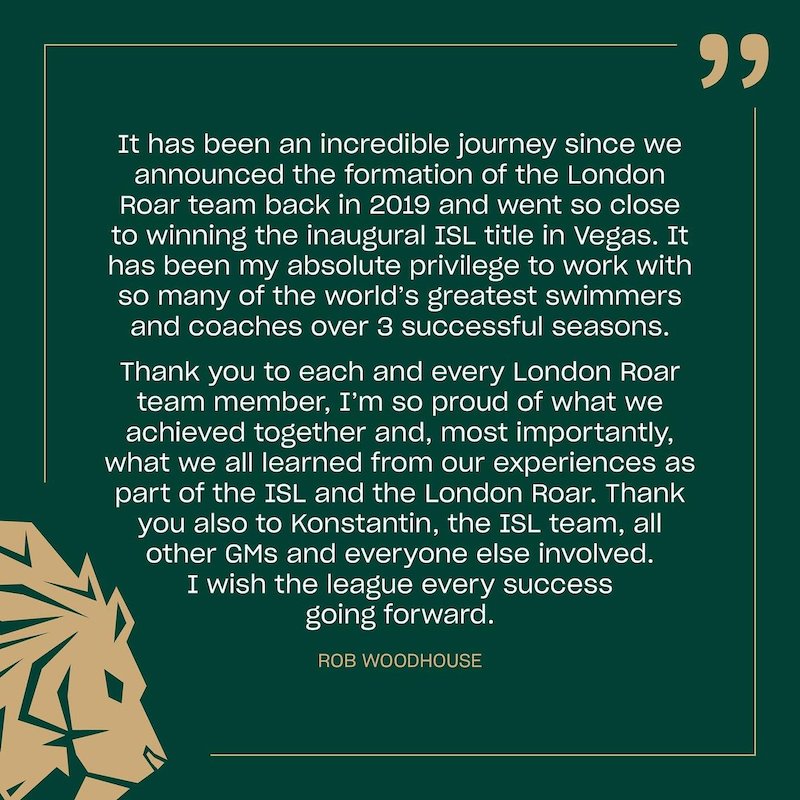 Athletes responded to the news with a wave of plaudits for Woodhouse on social media this morning.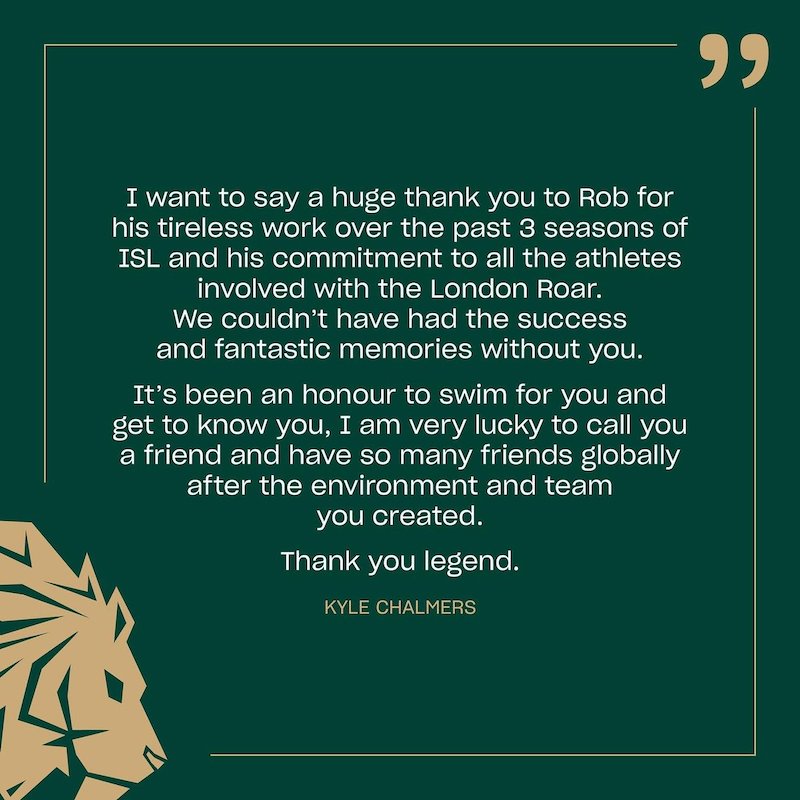 Grigorishin and the athletes took FINA to court to challenge what they saw as the international federation's "monopoly" after federations were threatened with consequences if they did not prevent their athletes from taking part in a competition being organised by the people developing the League back in 2018-19.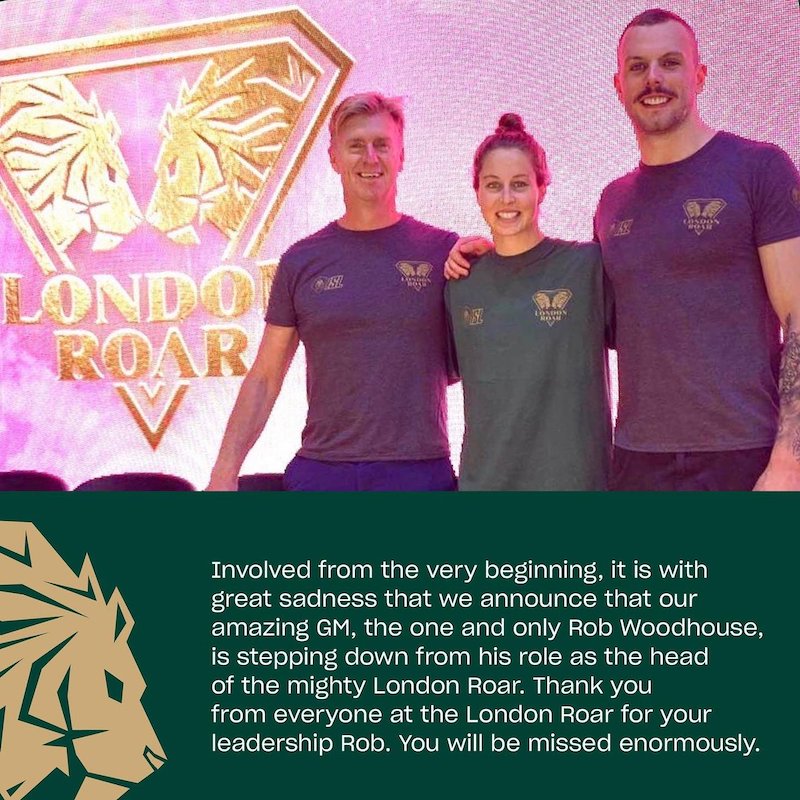 Hungarian triple Olympic champion Katinka Hosszu, and American Olympic teamsters Tom Shields and Michael Andrew launched a class action against FINA in the U.S. and while that action and the related ISL challenge to FINA have yet to be concluded, the point was won and the League was born.
The argument between the League and FINA was more bitter than many in swimming had imagined and depositions in the court cases revealed hidden depths of disturbing behaviour, some of those covered comprehensively in Outside's Plot to Kill the Olympics by author Alex Perry, who wrote: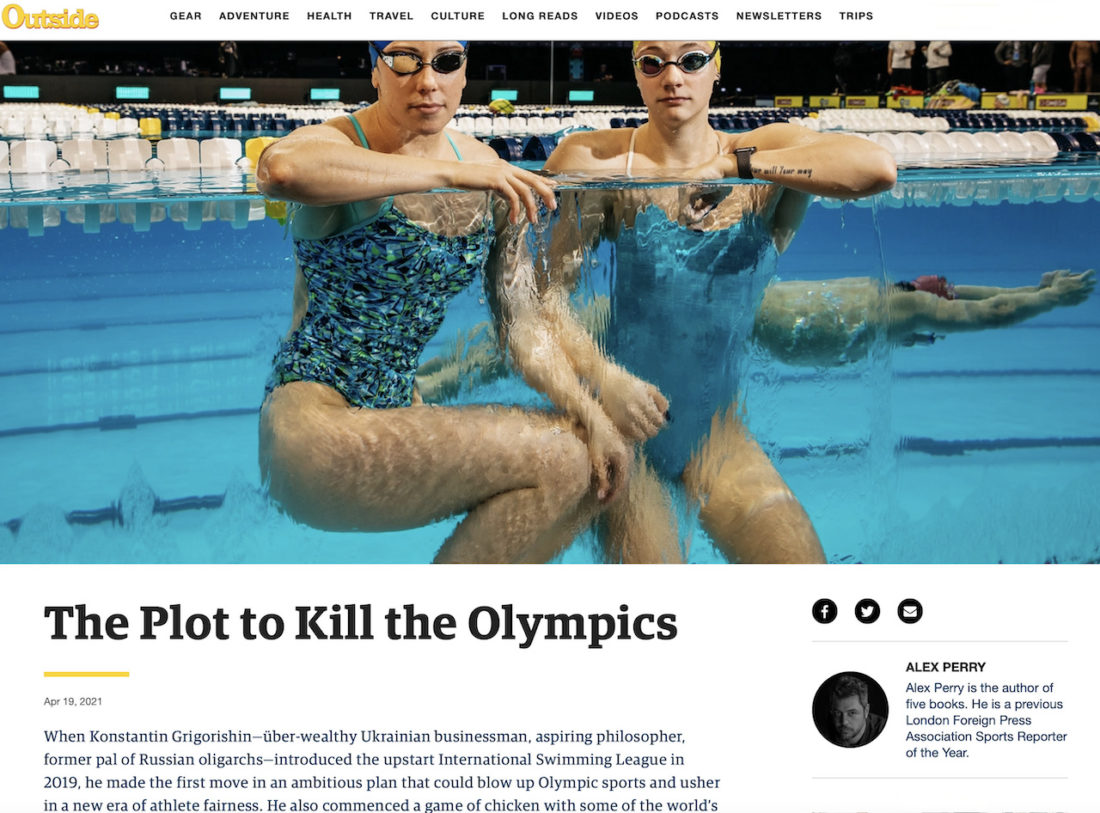 Grigorishin had other reasons for feeling disquieted. He says that Olympic officials he met often assumed that since he was Ukrainian and rich, he was "like them, fully corrupted." They would hint at how much they were making from money laundering or embezzlement, then "immediately start to negotiate about some kickbacks." Meanwhile, in Ukraine, Grigorishin heard that Maglione had come visiting, looking for kompromat: dirt. Email from the time between Marculescu and FINA's American vice president, Dale Neuberger, reveal that they saw the ISL's challenge to FINA as existential. "We must win, we will win," wrote Neuberger. Marculescu wanted to punish swimmers who swam for Grigorishin. Neuberger preferred to go after national officials. "Hurt them badly," he wrote of one country federation, adding of its chief: "We must kill him … suspend him for years." 
Against that backdrop, the League got off the blocks in 2019 and in 2020, during the first pandemic season, was the only organisation that managed to keep world-class swimming in competition and public view, by staging a "Solidarity Camp" and its competition matches in a Budapest Bubble.
The post-Olympic 2021 season hinted at some serious underlying problems for the League, however, with athletes and teams – as well as service providers – complaining that they had not received full or even any pay owed to them. The issues were hinted at as early as November 2020 in a "behind-the-veil-style statement from French officials when they stepped down from their ISL roles in protest.
Now, Woodhouse has stepped down. He goes not in a blaze of criticism of the League and its founder and funder but talk of concerns over a lack of consultation that has sent the League in a direction that he feels is best left to those "who truly believe in it".
SOS is seeking comment from the ISL and will bring you more on the situation later and explain why sources in the United States say that the League and swimming should brace itself for a wave of defections over concerns that include complaints over money still owed to athletes, teams and service providers as far back as season 1.