Reputational Risk Cited By New FINA Director In "Urgent" Request For LEN To Send Details Of Swiss Police Investigation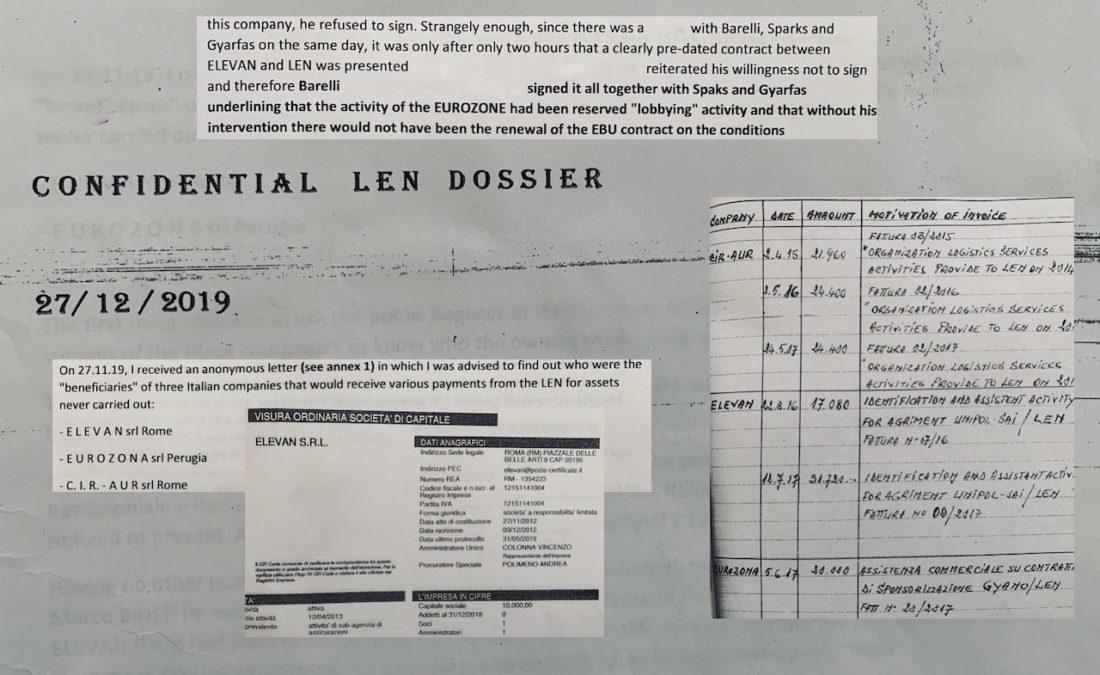 The newly appointed interim director of FINA, the international swimming federation, has written to her counterpart at the European Swimming League (LEN) with an "urgent" request for details of a Swiss police investigation into allegations of financial irregularity and the conduct of leadership.
LEN has until March 31, next Wednesday, to respond or face consequence.
In her letter, Marcela Saxlund, who on March 3 replaced outgoing director Cornel Marculescu, in interim capacity pending a recruitment drive and the advertising of the post that is expected next month, is understood to remind LEN director Gianni Minervini that FINA Rule C 12.1.3 obliges all members to "refrain from any act likely of bringing (sic) the Aquatics sport and/or FINA into disrepute".
Citing "reputational risk" to FINA, sources tell SOS that Saxlund notes that Rule C 19.3 grants the global regulator's Bureau responsibility "to dismiss members of FINA committees".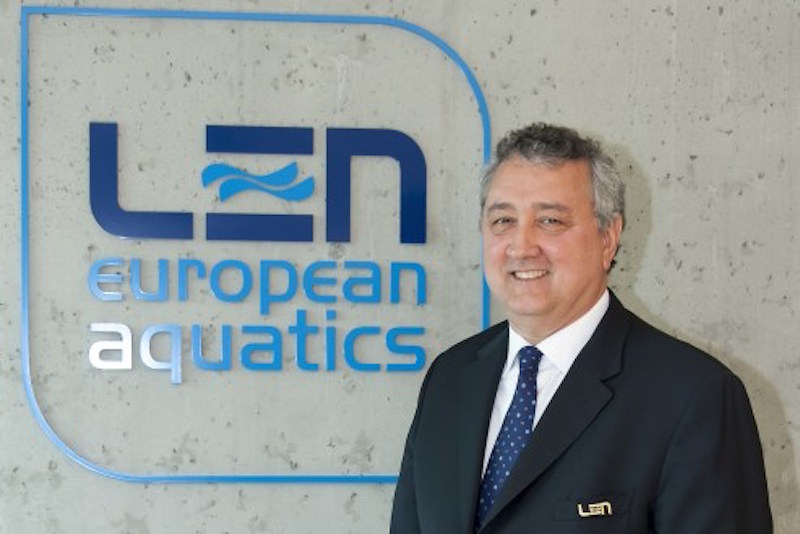 The Swiss investigation is looking into allegations that involve three members of the FINA Bureau, who are also current, in the cases of LEN president Paolo Barelli and Britain's David Sparkes, and immediate past, in the cases of Hungarian Tamas Gyarfas, of the executive of the European swimming regulator. Through LEN, all three have denied wrongdoing.
Saxlund includes a link to this SOS article in her letter to Minervini, this site understands, and asks for information and details of the Swiss investigation on behalf of the outgoing president of FINA Julio Maglione and the man likely to replace him on June 5 at Congress in Qatar, Husain Al-Musallam.
The Backdrop To A Clash Of FINA & LEN
The FINA request appears to mark a shift in approach to what Saxlund describes a "reputational risk". When Barelli, in what would be a lost battle for the FINA presidency, complained of conflicts of interest among fellow Bureau members in 2017, and highlighted a U.S. Department of Justice report into a fraud case that cited Al-Musallam as "co-conspirator", he faced an in-house backlash that resulted in two significant outcomes:
Europe lost dozens of seats on FINA 'expert' committees when Maglione took up his third term of office;
a new rule was proposed that makes it highly likely that all future presidential elections are one-horse races (in a contest, the loser is forced to step down from all positions and committees in FINA – and basically become an outcast).
Al-Musallam, currently the first vice-president, denies any wrongdoing.
Meanwhile, the allegations involving the LEN leadership and being investigated by the Swiss police have also been handed to an Italian prosecutor and the Ethics Panels at the Italian Olympic Committee and FINA.
A dossier compiled by Bartolo Consolo, a former president of LEN, current head of Swiss Swimming and honorary Bureau member at global and continental levels, posed questions on the key issues at the heart of the allegations.
The dossier was sent to FINA a year ago.