Representing Canada At Covid-delayed Tokyo 2020 Olympics Should Entitle Athletes To Two Jabs Before Games, Maple Sports Bosses Say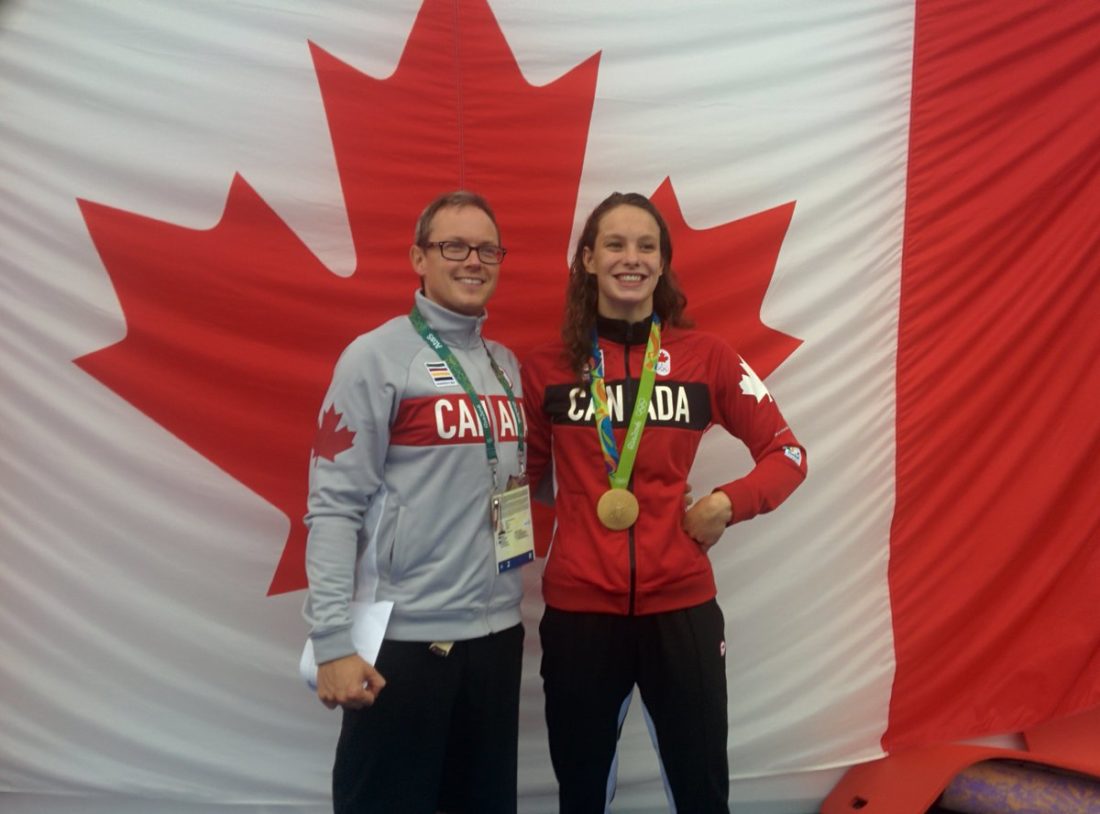 Sport officials in Canada, including Canadian swimming's performance boss John Atkinson, are calling for the country's Olympic and Paralympic athletes to be placed high up the list of in the anti-Covid vaccination program, including measures to ensure that each athlete receives two doses of a jab before leaving for the pandemic-delayed Games in Tokyo.
On a day when Swimming Canada pushed its Olympic swimming trials back from May 24-28 to June 19-23 at Toronto Pan Am Sports Centre (another venue will be found if the Toronto pool cannot be used because of Covid-pandemic restrictions), David Bedford, CEO of Athletics Canada, told CBC Sports's Devon Heroux: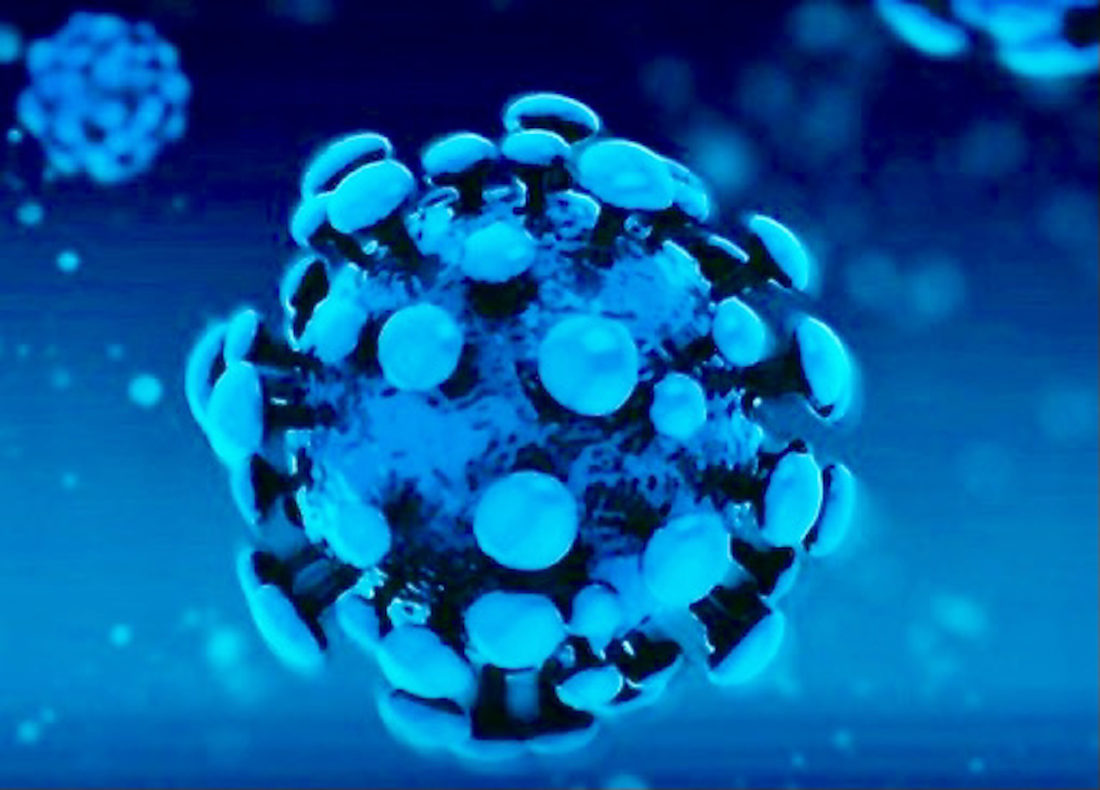 "If most Canadians are going to be vaccinated by Canada Day, at least a first shot, then why wouldn't we take care of these, not just athletes but coaches and support staff, that are going into a potential petri dish?"
Bedford said it's in the "national interest" of Canada to have all athletes and support staff fully vaccinated because their work is to represent their country at the biggest multi-sports event in the world and what for many athletes represents the biggest occasion of their careers in a small window of opportunity once every four years after many more years of work.
Bedford suggests that Canadian athletes will be at a disadvantage in Tokyo if the nation's government misses the chance to acknowledge that the work of Olympic athletes is to represent their country. He tells Heroux: "We're not asking for something that isn't happening all over the world. Even Kenya has vaccinated their athletes. I would love to see the government come out and say this is in the national interest, these athletes represent all of us so let's get this taken care of so everyone is safe and healthy."
On Tuesday, the Australian Government said all of its athletes and support staff would be vaccinated to ensure their safety at the Games. Many others who will attend the Games, will also have been vaccinated by the time the event gets under way in the third week of July. In many countries, athletes associated with military teams have already had both doses of a vaccine.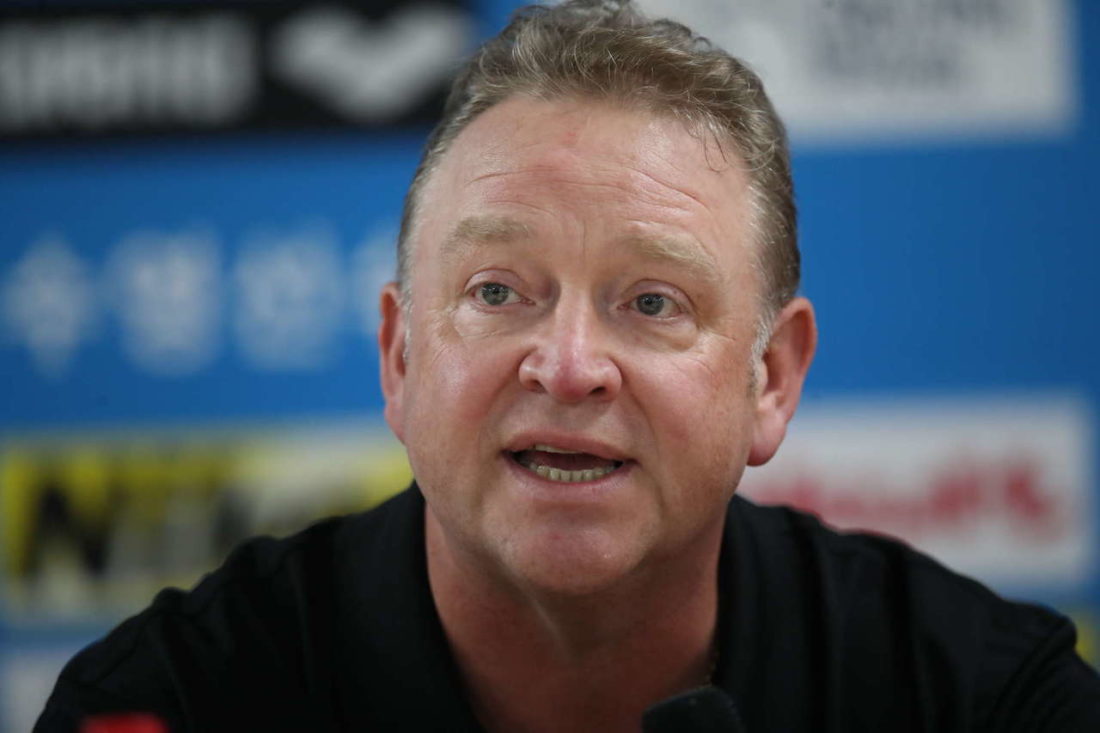 John Atkinson, performance head of Swimming Canada, tells Heroux:
"It needs to take much more of an urgency because the clock is ticking. We have to do everything we can do as a nation to give them the safest experience while representing our country. It's different now than it was earlier in the pandemic. And by that I mean there are variants. We have to leave nothing to chance to safeguard the health of every team member representing Canada."

John Atkinson – image courtesy of Swimming Canada
Meanwhile, Canada's Olympic trials have been pushed back to June 19-23 at the Toronto Pan Am Sports Centre because of continued pandemic lockdown restrictions.
The venue would be changed if local restrictions still prevent trials in Toronto come June. In a statement, Swimming Canada chief executive officer Ahmed El-Awadi said:
"Swimming Canada is also pursuing options for holding the trials elsewhere in North America should running the event in Toronto not be viable based on factors at the time. The dates would remain the same in an alternate location. A decision of whether to move the event, if possible, will be made by the end of May or sooner."
The Paralympic portion of Canada's swim trials has been cancelled altogether because the June dates conflict with an international para-swimming event in Berlin.
"We will create alternative competitive opportunities," El-Awadi said. "The respective selection committees will follow-up with athletes in both the Olympic and Paralympic participant groups on official clarification of selection procedures in the coming days."
Swimming Canada held an emergency board meeting Monday evening to review the situation. Swimming Canada president Cheryl Gibson, a candidate to replace Margot Mountjoy on the FINA Bureau on June 5 when the global regulator is scheduled to hold its delayed Congress in unusual circumstances in Qatar, said: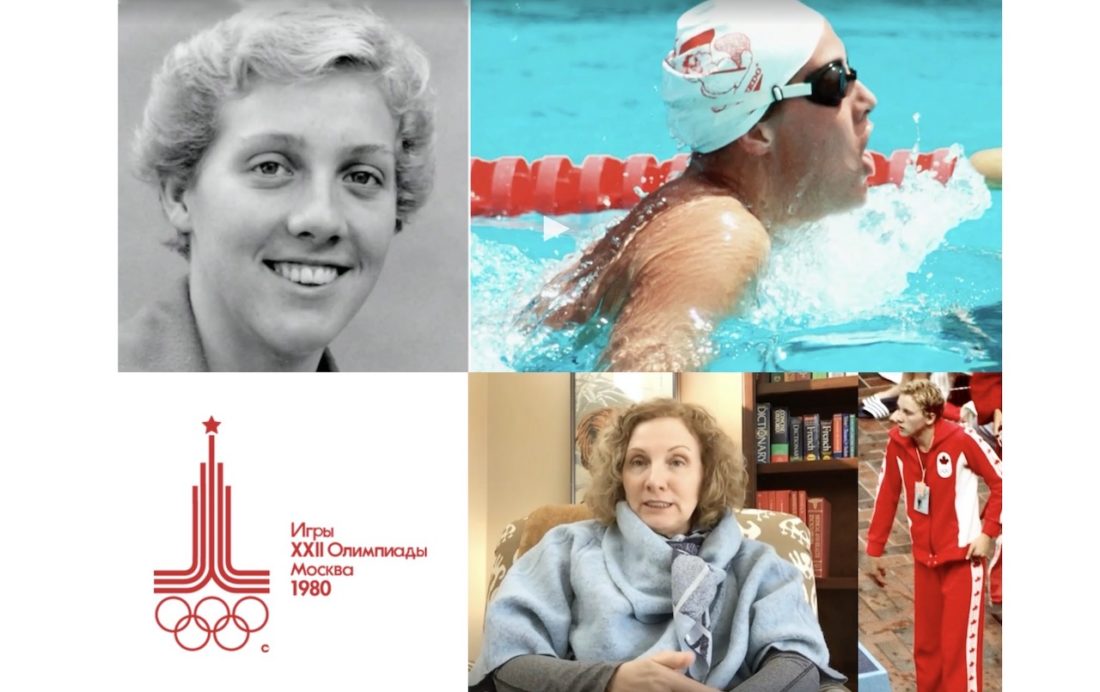 "In light of the state of emergency and stay-at-home order in Ontario, as well as travel restrictions in and out of other provinces, Swimming Canada's board of directors, in consultation with management, has determined that the May dates for Trials are no longer viable."

Cheryl Gibson
Atkinson noted: "The Swimming Canada Olympic program selection committee has already invoked the 'unexpected circumstances' clause in our criteria to select the Olympic team, and the selection committee for the Paralympic Program will be meeting to consider the implications of the decisions. We are now looking at other ways to create opportunities for swimmers to post official times to stand for consideration. We are considering all options to choose the best teams to represent Canada in the fairest way possible under very difficult circumstances."
In January, Canada added six swimmers to its list of pre-selected athletes for Tokyo 2020, namely reigning Olympic 100m freestyle champion Penny Oleksiak, reigning World 100m backstroke champion Kylie Masse, reigning World 100m butterfly champion Maggie MacNeil, reigning Commonwealth 200m freestyle champion Taylor Ruck, 2019 Worlds bronze medallist in the 200m breaststroke and 200m medley Sydney Pickrem, and Markus Thormeyer, Commonwealth bronze medallist in the 100m backstroke in 2018.