Reach For The Kintsugi Games & Golden Joinery Of A Japanese Art Fit To Fix A Tokyo Olympics Broken By A Bug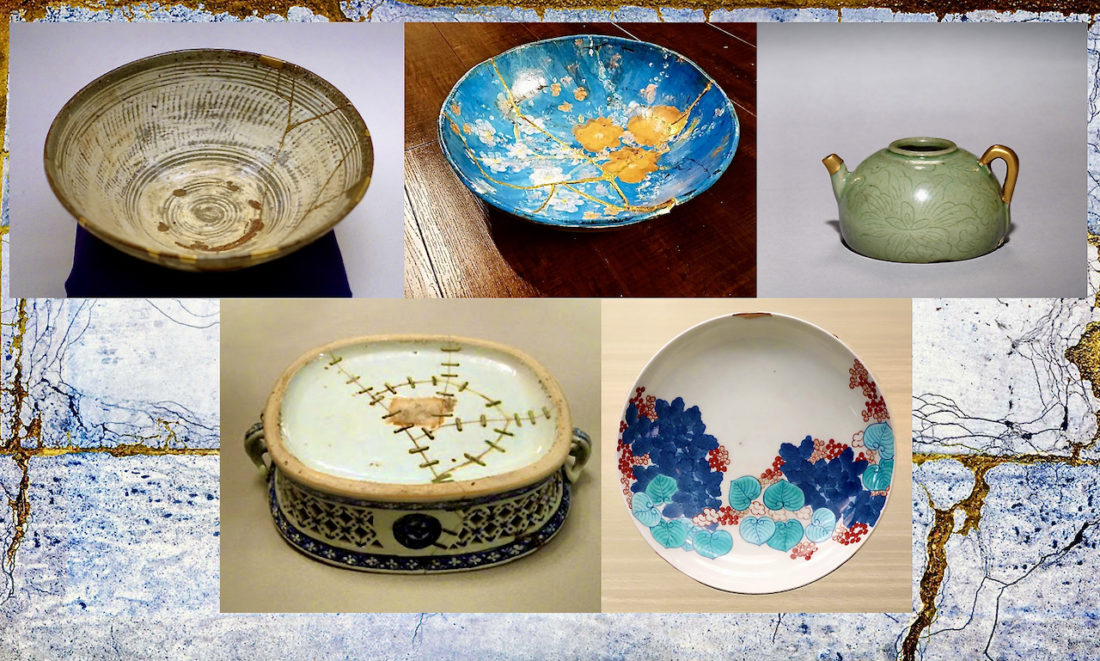 Editorial: The Tokyo Olympics and Paralympics will be like no others in Games history but whatever pans out over the coming weeks, Japan and the many tens of thousands of visitors heading to the host nation may do well to reach for the healing art of Kintsugi if they want a golden outcome.
The 2020 Olympics were broken by the coronavirus, the greatest multi-sports festival in the world delayed by a year only for all to discover that the bug was not for shifting so fast. Covid-19 variants, vaccination rollouts, pressure on health services due to rollercoaster infection rates and the political fallout to come at national elections in Japan come the autumn make headlines day after day, while the Olympics will unfold during a reimposed State of Emergency in Tokyo.
What there will not be: no crowds, no street festivals, no parties, no Athlete-Village experience, no standing ovations from athletes the world over for great achievers wandering into the canteen after life-changing results, no Games experience beyond the core purpose: 'arrive, settle, prepare, race to achieve the goals set, clap (but try not to cheer/vocalise) for teammates and leave within 48 hours of your last race'.
What there is likely to be: more understandable words of concern, harsh feelings and emotions aired by the substantial numbers of people in Japan who, according to poll after poll in the past year, either wanted the Games to be cancelled or postponed again; difficult and challenging working conditions; added layers of aggravation on the way to work; a sprinkling of outstanding performances that will raise questions, reasonable and unreasonable, about the lower levels of testing during the pandemic; questions for the IOC about the wisdom of going ahead with a 'festival of sport' when in reality, there can be no festival of sport', each team, each sport about to live life in a number of bubbles within bubbles.
What there might have been was a Plan B that did not insist on the whole Games being held in one place instead of the options being "cancellation" or "show goes ahead as close to the model we know and love", without any room for "how do we ensure that even if we cannot hold the Games as close to the model we know, the class of 2020/21 will get its moment in the Olympic sun in their season". Think the ISL's Bubble of Budapest and other events in which single sports managed to host successful events. Why not a swim meet in Budapest; Track and Field in Berlin; Gym in Geneva … and so on? There is only one answer: NBC et al, the folk who pour the dollars in and insist on morning finals in the pool in a form of Olympic colonialism that denies hosts the right to their own Prime Time, would, understandably, not want the Games scattered, even though there is precedence, including equestrianism being held in Stockholm in June 1956 rather than at Melbourne 1956 because Australian quarantine laws would not permit the entry of foreign horses.
And what there definitely will be is this: the honouring of all the hard work undertaken for many years by athletes who, as long as the guardians and governors of the Games and their hosts give the thumbs up (which they have), would rather have the Olympic moment denied them in 2020 now in 2021 than not at all, despite the obvious restrictions and controls that are necessary to make it all happen.
The Olympics in 2021 is lined with broken pieces. The art and alchemy of Kintuga may help as a divided Japan prepares for a flood of visitors from around the world in a pandemic and at a time when Olympic bosses and organisers had no plan B to their A choices of cancellation or let the show go on in the same mass model we've become familiar with once every four years.
The Art & Alchemy Of Kintsugi
There is no avoiding the fact that the Olympic porcelain has been smashed by the pandemic: 2020 was lost and in the mix were those who would very likely have been there and at their very best but either unable to be there at all in 2021 (Siobhan-Marie O'Connor announced that she would skip the rescheduled Games – and then retired of late, citing the prevailing challenges of lockdowns and more) or there but not in the same place as they were going into 2020 off the back of stellar 2019 seasons (Regan Smith, for example).
There is no putting the porcelain back together as it was and would have been. What we're left with is Kintsugi and how it might help us see the gold with which the bowl can be made whole again. It goes beyond making the best of a bad situation. It creates something knew from what can be no more and celebrates the beauty in what evolves in the process.
Kintsugi translates as "golden joinery" and is also known as kintsukuroi, or "golden repair". It is the Japanese art and alchemy of repairing broken pottery by mending the areas of breakage with lacquer dusted or mixed with powdered gold, silver, or platinum. As a philosophy, it treats breakage and repair as part of the history of an object, rather than something to disguise, lament and store away as something to forget rather than to celebrate.
There are various tales of how Kintsugi came about. One suggests that it may have originated when Japanese 15th Centruy shōgun Ashikaga Yoshimasa sent a damaged Chinese tea bowl back to China for repairs. It was repaired with ugly metal staples and sent back. The brutal fix is thought to have prompted Japanese craftsmen to look for a more aesthetically pleasing means of repair.
They turned to lacquered veins and threads and weaves as a way of using the scar of breakage as a decorative way of extending the longevity of things. New life; a new way of appreciating broken objects granted that new life. Collectors loved the alchemy and art in it that some were accused of deliberately smashing valuable pottery so it could be repaired with the golden thread of kintsugi.
Even the "ugliness" of some pieces stapled together came to be recognised as "inspirational and Zen-like", a new way of appreciating the beauty in broken things.
Kintsugi, similar to the Japanese philosophy of wabi-sabi (an embracing of the flawed or imperfect), makes breakage simply a part of the life of an object, not its end. It's a "waste not, want not" approach similar to another Japanese philosophy, mushin, which embraces non-attachment, acceptance of change and fate as aspects of human life.
In Kintsugi there is no attempt to hide the damage: indeed the repair literally illuminates the cracks that left the original object in broken pieces. The art is a physical expression of the spirit of mushin with its connotations of fully existing within the moment, of non-attachment, of equanimity amid changing conditions: wear and tear, knocks and bumps, ageing, scars and all.
What Will We Do With The Broken Pieces?
In the Olympic pool between July 24 and August 1, legend and lore will write itself for us to delight in for years and decades to come. In that sense, the Olympic Games is as it ever was: each edition different, some more challenging than others; each speaking to prevailing times, in sorrow and joy, on many levels.
Athletes have the hard job of performing to the best of their abilities. They also have the easy bit in terms of the restrictions and controls that hover over the Games (in the same way they have the easy bit at most games when it comes to the vast array of logistics behind the super-troupers. Athletes may not realise it but a great deal of the slog of a Games is done for them, while for many others at the Games, the slog is something that they must endure themselves. That thought extends to many different functions, including the media I am a member of, both as a journalist working for British newspapers, publications in other countries and this website.
It is this website that creates the circumstance that many freelance journalists – often the specialists in the various sports – are living through this Olympic season. The Games is a big event and always comes with challenges. This Games has a touch of many challenges from many Games put together.
Tokyo will mark my eighth consecutive summer Olympic Games. Each one has been different, each a thriller, great fun, a huge privilege to be granted a fabulous seat and view in the Olympic arena as soaring human achievement, endeavour, endurance, against-all-odds perseverance and, yes, deception and the darker side of nature writes itself into lore and legend.
There's this, too: its bloody hard work burning the candle at both ends, the only clock being watched that measuring the time of athletes not that keeping a log of 18-hour (on a good day) shifts.
This time round, preparation has been harder for almost everyone heading to the Games: in the past month, I'd estimate that bureaucracy associated with the pandemic and the way Tokyo organisers are trying to ensure a safe Games has taken up more than half my time: the instructions for what the journalist must have, vaccinations, Covid-tests, protocols and more runs to several tens of thousands of words, complete with Playbooks and instructions for "Covid-Liaison Officers".
The freelance and one journalist from every organisation on the ground in Tokyo must serve as a CLO. Pity them. The instructions and commitments are befuddling, overwhelming and frustrating, linked as they are to a website and three associated apps, obligatory permission to allow the Japanese authorities to GPS-track your every move within the first 14 days of a stay. The information you must upload before travel then needs to reach "approved" status before you stand in front of a Tokyo customs official asking you to confirm what you cannot if the Games organisers and their systems don't catch up.
And the freelance must be his or her own CLO and have two profiles at the Games: the working journalist keen to get to the pool on time; and his/.her mirror image asking 'so, how are we feeling today; any temperature, headache, sore throat…'?
Before departure, there's Covid testing, twice or three times (for some) within the last four days before travel, travel and medical insurance must include repatriation and Covid cover … and so on. The Games is always a costly affair. This time, and at a time when many freelancers and, indeed, organisations, are struggling to make ends meet, the costs are even higher.
It's wing-and-prayer time for many heading into Tokyo over the coming week or so, regardless of the quality of preparation long or short-term.
And once there, assuming all is well and customs and apps and all other arrivals boxes are ticked, an Olympic life like no other begins. It will be different for different people but for those similar to me, with a focus on swimming, it means this: collected by Games transport at airport, taken to hotel and placed in a bubble of billet, breakfast room, media bus, venue/pool, media stands and Main Press Centre, and back, with no permission to be anywhere beyond that corridor. Tests at airport, then day 1, 2 and 3 and then every fourth day as a minimum requirement.
Athletes, coaches, managers, support staff, scientists, officials and many others will have similar corridors pertinent to their roles and responsibilities. A time for focus. It could all work out quite well but no escaping the face that we'll all be in Tokyo … but not really.
That's a pity – and Japan will doubtless feel that, too … all the way to the Bank of Busted Budgets, where there's much weeping and gnashing of teeth over lost ticket sales, tourists – and hunger for the NBC dollar even more than they did when all was "normal".
Morning finals change the dynamic of swimming at the Games, including the work of media and its ability to get the Olympic story to wider audiences. Europeans are among those, this times round, who will struggle to make the Games anywhere near as relevant as the Euro 2021 football tournament in the sporting consciousness of nations, simply because of the timing off events dictated by NBC, beyond its own market and the corridors of IOC power and privilege an unpopular buyer of what has turned into rights stretching to Olympic colonialism: American Prime Time will dictate that most Japanese going about their daily work lives will miss the swimming events: they're on mid-morning.
For Europeans who would mind less if they thought they were missing out because the Games are unfolding in Japan and it's only fair that Tokyo gets to go Prime Time given the many lost billions its taxpayers are forking out, American priority means that many viewers and listeners will see the Games as a series of highlights this time round.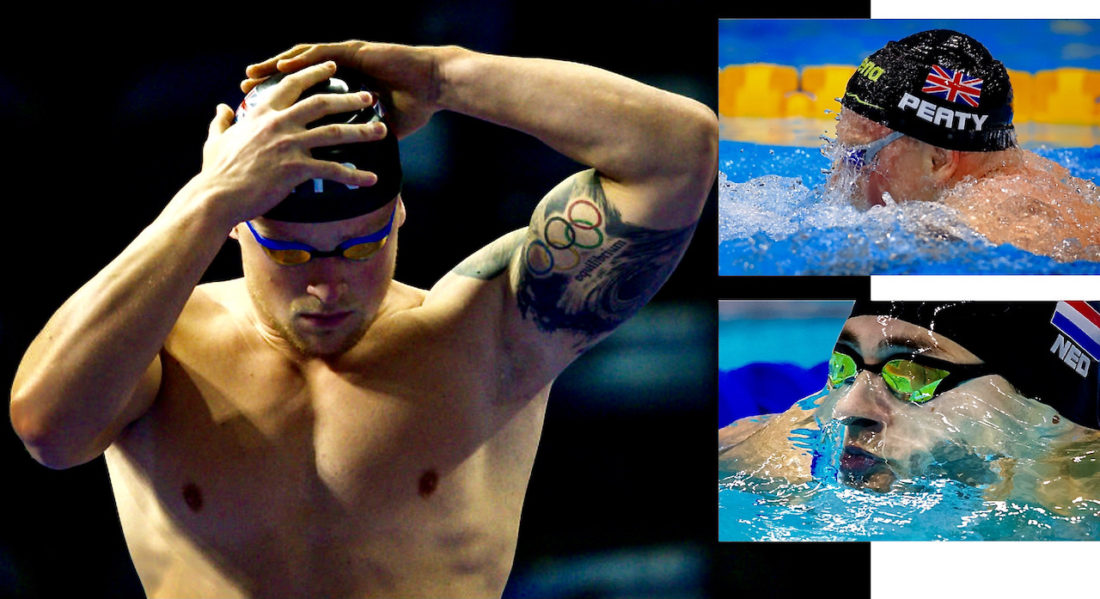 The Brits and the Dutch, for example, will wish to watch Adam Peaty and Arno Kamminga as the world top 2 as they battle respectively to keep and snare the 100m breaststroke crown. But it is the third man on the ranks, Michael Andrew, whose nation will get to see the race at time convenient to the rest of life and the coffers of NBC.
All the above are a few drops in an ocean of issues that can make or break an Olympic Games. Tokyo was already broken. What remains to be seen is whether we'll spend the next few weeks mopping up broken pieces or putting them back together with a series of glorious threads of gold, silver and bronze that will weave this Olympics in a pandemic to the fabric of Games history on the way to Paris 2024.
If all – including customs and other officials who, like the visitor, may well have their patience tried during the latest State of Emergency that started today and will last throughout the Olympics – accept that Tokyo is broken but can still be moulded into a masterpiece of living Kintsugi, then Japan and its people may yet have reason to look on its 202One Games with pride, admiration and a sense of overcoming adversity in a way that unites them.
The trick is not to gaze endlessly at those broken pieces on the floor but endeavour to pick them up, one by one and, together, find the gold in the thread of the Games with which to put them back together again as a unique moment and object in human history.
It won't be easy: one grumpy, inflexible customs official begat one grumpy, inflexible scribe to produce prose of a kind capable of sinking ships father than any iceberg could; one picture of a mask-free party of blazers quaffing the night away begat athlete resentment with bells on… and on and on.
That needn't be: if all can emulate the best of world-class performers across all sports and focus on being the best they can be in whatever role they have at the Games; if the hosts can listen, understand and find solutions to the barriers that prevent visitors from performing their role and purpose at the Games; if visitors (and that includes the blazers and their VIP escorts, can respect the Japanese people, show the hosts that we all understand the Olympian challenges the circumstances of a pandemic have delivered, and stick to the rules and protocols put in place to ensure the safety of all, then much can not only be salvaged but enhanced and illuminated by the new life granted to a Games that for so long looked like it might end up as part of the rubble and ruin of a pandemic.
Olympic bosses, minded to relax their position on protests (they'd be wise to get on with it and allow peaceful protest not behind the scenes but in full view of NBC and other cameras as the world tunes in, for that best timing, indeed, is key to protest and any impact it may have) will have questions to answer in the long grass.
Even so, as teams start to arrive in Tokyo next week from their prep camps in Japan and beyond, let the focus be on the athletes and those working closest with them to ensure they can produce the best of who they are and what they're capable of on a given day that can shape the rest of their lives in the process of providing the world with some of the greatest sporting entertainment ever seen.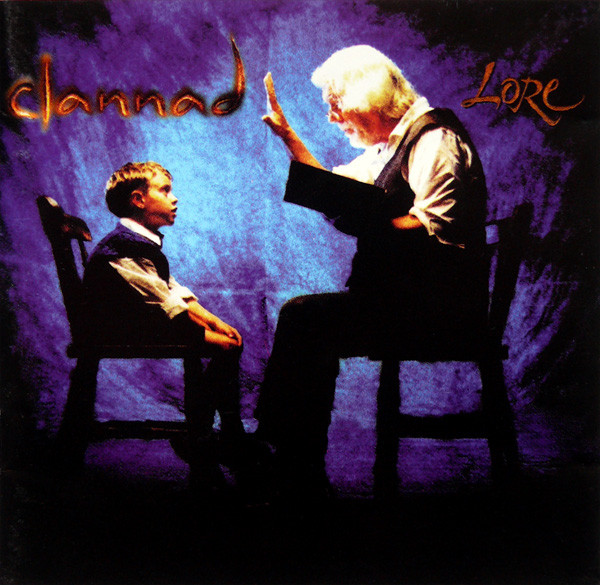 Broken pieces everywhere,
I stilled my mind, and found I care
Running on the morning tide,
Something you would say to me
We drank the waters of delight,
We played the games of wrong and right
Did we understand
They're just footsteps in the sand?
Oh long dreaming, find my tears
I could love you, all the years
There are times like today
The wind will blow in a gentle way
Mark it down in frozen glass
Lied to me that I could win
So many ways to share a love
With words and touch we promised much
Do we understand
The footsteps in the sand?
I believe, I believe too easily
I believe, I believe too easily
Oh long dreaming find my…