R.I.P.Mike Higgs, Mentor To Hardcastle, Wilmott, Foster & Generations of Southend Swimmers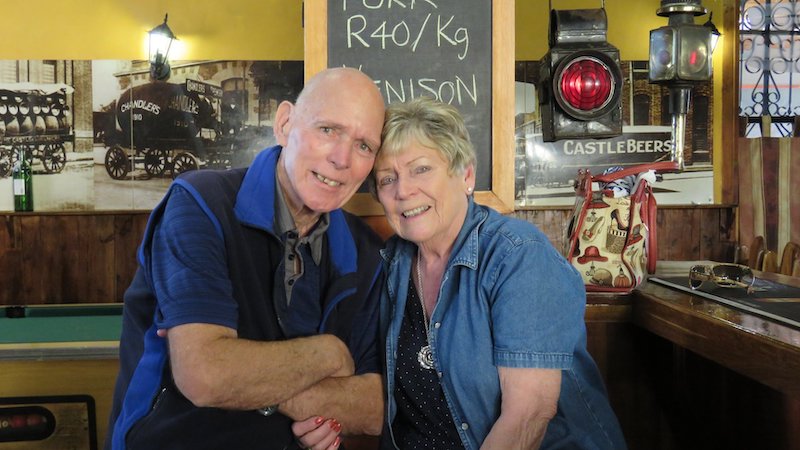 Obituary.
Mike Higgs, Britain Olympic coach, mentor to Olympic medallist, World short-course and Commonwealth Sarah Hardcastle, Worlds medallist and Commonwealth champion Jackie Willmott, multiple world short-course champion and Commonwealth champion Mark Foster and generations of swimmers for the best part of half a century, has passed away. He was 73 and had been fighting a battle with cancer for the past year.
In Hardcastle and Willmott alone, Higgs celebrated 20 international podium places for Great Britain. The British Swimming Coaches Association mourned his passing as they spoke to Swimming World on behalf of a wider swimming community saddened at the loss of a leader in its midst: "It is with our deepest regret and sadness that we announce the passing away of Mike Higgs, founder of the Borough of Southend Swimming Club, yesterday the 13th July 2019.
"Mike was a highly respected international swimming coach who had the ability to inspire young swimmers and take them to the very highest levels of competitive swimming. Mike was great inspirational swimming coach and a natural born leader to all of the other swimming coaches in Essex County and across the United Kingdom. Mike will be sadly missed by all those that will recall his sharp wit, humour and considerable swimming knowledge experienced on poolside throughout the country and on the international stage over many years. Mike leaves behind his wife Pam and family together with his many friends. Our thoughts and prayers go with them at this extremely difficult time."
The BSCA described Higgs as "a doyen of swimming in Essex at all levels of the sport", adding: "He was Mr Swimming in Essex through the 70's & 80's, let alone Southend. He truly was a legend in his own lifetime. His clean & uncompromising style was perfect for its age, given the methodology of the GDR amongst others at that time. His production line of talent included Jackie Willmott, Mark Foster & most notably, Sarah Hardcastle. He was a huge supporter of coaching in Britain and of the BSCA. We offer our sincerest condolences to Pam & all his family. We have lost a friend and colleague. RIP Mike, gone but never forgotten."
Hardcastle, the Olympic medallist over 400 and 800m freestyle in 1984 who made a comeback and claimed world s/c gold over 800m on Copacabana in 1995, was heartbroken at the passing of her mentor and friend so soon after she had mourned the death of her own parents.
The Higgs-Hardcastle partnership was alive to the end: in the past couple of years, Higgs could be found sending tips and notes of encouragement from South Africa to Australia for the progress of Eve Thomas, Hardcastle's daughter with husband Lee Thomas. Eve will race for New Zealand over 800m freestyle at World Championships in Gwangju next week.
Retired to South Africa with his beloved wife Pam, who together were the "engine room" of The Borough of Southend Swimming and Training Club from 1985 until their retirement in 2007, Mike lived the latter past of his life where the couple wanted to be: a drive away from the Kruger National Park about 100 and a bit more miles east of Pretoria.
Mike was a keen snapper on Safari and delighted Facebook friends with terrific photos from Kruger on a regular basis, his posts on those days full of the joy of life. In the past year, those posts never lost their optimism, drive, love of life and the wonders of his world despite a torrid and challenging time under treatment for a creeping cancer that would not let go.
Towering Contribution
Mike Higgs will be remembered for his towering contribution to swimmers, swimming and British swimming. A strong advocate for clean sport, Mike was a Great Britain coach at the time of the German Democratic Republic, a nation that abused its own athlete with doping and in the process robbed many of their long-term health and many others from other nations of their rightful rewards and status as the champions they should have been recognised as.
A coaching contemporary, friend and competitor of Keith Bewley (also deceased), another deprived of recognition because of the GDR era, Mike's domestic campaigns rippled out into world waters: soaring clashes between the likes of Hardcastle and June Croft, who trained at Wigan with Bewley, led them all to podiums Olympic, World, European and Commonwealth. Those two swimmer alone achieved 23 medals for Britain and England between them, topped in both cases by an Olympic silver and bronze each.
Hardcastle was denied two European golds by GDR swimmers on a diet of oral turinabol and other anabolic steroids. When Bewley passed away in early 2017, Mike Higgs recalled, in a note that spoke of the failure of management in the sport to not only recognise the worth of achievements wrought in the shadows of those who cheated but do something about it:
"I'm so sad to hear of Keith's passing. Somehow we both seemed to be in the way of the team coaches and or Managers when we travelled privately to Brisbane in 1982 and also LA in 1984. I recall both Keith and I fought to get accreditation to the pool as additional coaches with the help of Brian Allinson who was on the Commonwealth Games Council. He was a friend and a colleague in the Institute of Baths Management."
Bewley secured a media accreditation, while Higgs was granted coaching access to the team as a coach when Hardcastle insisted that she did not want to work with head coach Paul Hickson.
Hickson, a favourite of selectors for reasons best known to themselves, would later be charged and convicted of rape and sexual assault of swimmers. The case forced governors to wake up to their responsibilities and embrace safe-sport they were all too tardy in adopting. Mike Higgs recalled:
"Once Sarah and June won their medals the gates opened and we had no problems in getting into the main venue by asking to go to the press seating for interview! Great memories especially four continuous day and nights celebrating."
Grace and favour selection should have been a thing of the past by 1984 yet Higgs and Bewley had to make their own luck when it came to the right to coach their own swimmers come the big moment. The challenge they brought contributed much to the then ASA (later British Swimming and Swim England) led to a change of heart among blazers, so that, at least, coaches with medal-shot swimmers on teams also had a shot at coaching their charges to the blocks in the live environment come the hour they'd worked for. Even do, it would be the best part of 20 years before such things became actual policy.
BOSS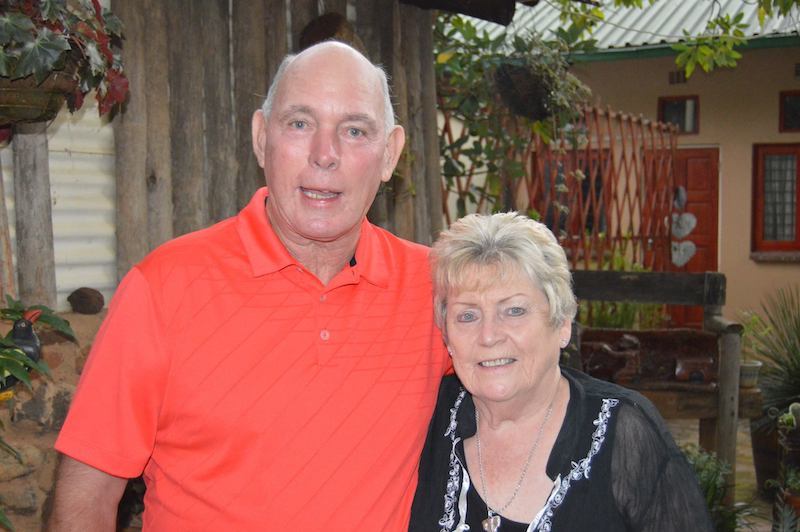 Under the skillful tutelage of Mike and Pam Higgs, BOSS (Borough Of Southend Swimming)soon made their mark. The club describes them to this day as "the engine room" of the Club they led between 1985 and retirement in 2007. Pam looked out for the development of a steady stream of young swimming talent at the Shoebury Pool in preparation for their graduation to Mike's senior squad at Southend's Warrior Square Pool.
In 1985, they had 40 swimmers in the water at various levels. By the time Higgs retired, thousands had passed through the program. On his retirement, Higgs told the local Echo:
"Most of the squad were attached to the Southend and Leigh Swimming Club – even though they were coached most of the time by myself. The squad became tops in the county within three years due to the hard work and dedication demanded by the swimmers themselves."
The first success at senior level was Paul Betts, who raced at the 1976 Olympic trials alongside David Wilkie over 100m breaststroke.
Betts posted a note of condolence on Higgs' Facebook page yesterday that captured the feelings of so many of the coach's former swimmers:
Sad news, just found out that my old coach has died today following his battle with cancer. You will always be with us Mike. I along with many others will never forget you and your 1500m Fly warm up. Our thoughts and prayers are with you and Pam. R. I. P. Mike Higgs.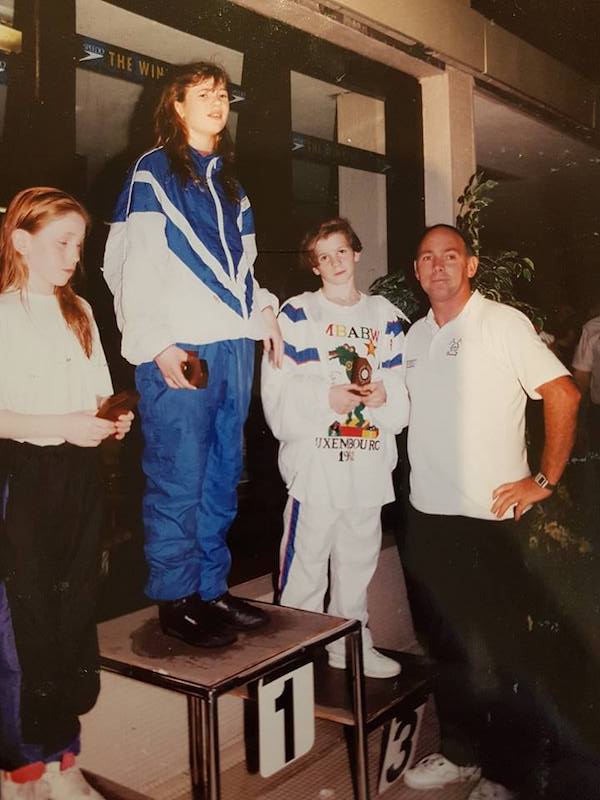 Higgs also coached Penny Pedley: she claimed silver and gold in the Commonwealth trials for England but narrowly missed selection for the team. The coach described her narrow miss as "my first real disappointment". He never let anyone go, though and a little over a decade ago, Higgs could be found accompanying Penny, by then Mrs Palfrey, as her "boat coach" during two successful Channel swims.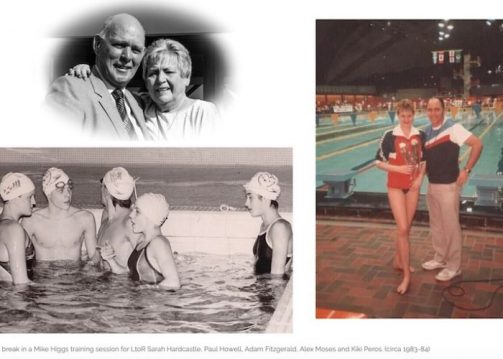 Jackie Willmott joined the Southend squad in early 1974 and was national champion within three years. Willmott and Hardcastle would take down 19 national freestyle records between 1979 and 1986. Higgs once summed up how with these words:
"The high meterage intensive training gave all swimmers a strong base to swim at a high level in several events."

Photo collation: Happy days, for Mike and Pam Higgs, stop left, and their charges, Mike with Sarah Hardcastle in the 1980s, right, and Hardcastle with teammates in 1983. Photo Courtesy: Mike and Pam Higgs and, bottom left, BOSS.
That applied to short-course king-to-be, too: Mark Foster was put through his paces and made to swim 1500s long before he made his mark as a sprint force to reckon with in world waters.
Higg's greatest success was Hardcastle: beyond her two Olympic podiums in 1984, she rattled the world record over 800m free in 1986, claimed gold and two bronzes at world level and would have been European champion twice over 800m had it not been for the presence of swimmers since revealed as having been boosted by banned substances. At Commonwealth level, there were two gold, two silver and two bronzes.
At international level he also helped swimmers he did not coach directly, Scotland's Ruth Gilfillan referring to the good that came of Higgs "taking me under his wing" during her career. Below the surface of international glow, Nathalie Brown, Louise Gowens, Elizabeth McKinnon, Adam Fitzgerald, Paul Morris, Lorraine Tucker, Lorraine Banks, Caroline Horden, Alison Meddle and Nicola Moffat were among Higgs' charges who made county and national squads and teams at junior and senior levels, many ending their careers with prizes too show for it – and lessons they took with them into later life.
The Last Days
In the past several years, Mike Higgs posted regular Facebook updates on his Safaris, his life with Pam and his condition and the treatment of it. His last post referred to the pain and fatigue he was enduring and the strength he gained from knowing the "swimming family" was out there cheering him on. His final words to friends:
"Love to you all and thanks for your continued support xx"
Condolences to Pam Higgs, family and friends. RIP Mike.