Qin Haiyang Just Shy Of His 6-Year-Old China Mark On 2:07.5 In 200 Breaststroke As Ye Shiwen Takes Women's Final With 1st PB in 4 Years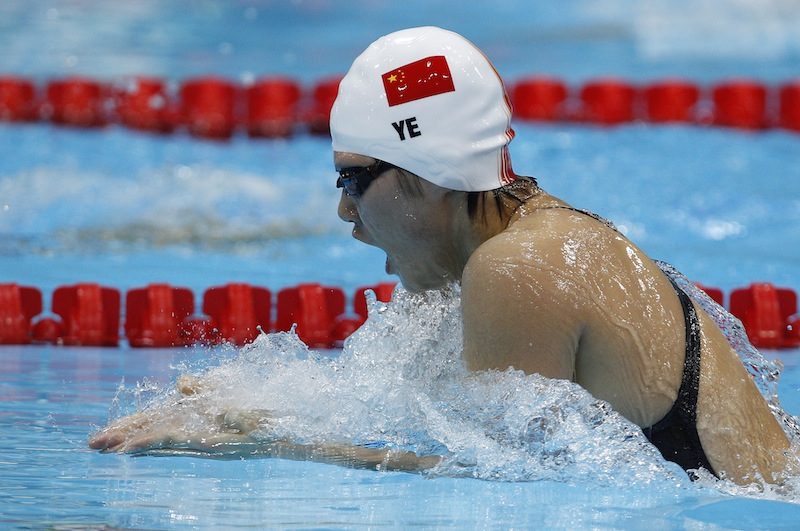 Qin Haiyang fell just shy of his six-year-old Chinese record in clocking 2:07.55 (2:07.39, 2017 National Games, aged 18) to claim the 200m breaststroke crown on day 5 at China's swimming championships in Hangzhou, as Ye Shiwen clocks first personal best in four years for the female title.
Back in 2017, Qin Haiyang had a high 59-sec best over 100m but earlier this week he became the third man in history after Adam Peaty (2015) and Arno Kamminga (2021) to break the 59sec mark. His 57.93 win suggested that his 200m mark would fall.
Not this day. Qin Haiyang, the splits:
28.74; 1:01.68 (32.94); 1:34.87 (33.19); 2:07.55 (32.68)
The silver went to Dong Zhihao in 2:09.17, bronze to Yu Zongda in 2:12.27. Results in full
The women's 200 breaststroke title went once more to Ye Shiwen, her 2:22.44 a personal best by 0.09sec four years after she travelled at the same speed. Ye caused controversy in 2012 when sat 16 years of age she claimed both the 200m and 400m Olympic medley titles in World-record times, her finishing speed on freestyle in the 400m final marking the first time in history that a female finalist had swum any part of an Olympic swim final as fast as her male counterparts.
In Hangzhou today, Ye was followed home by Zhu Leiju, 2:27.40, and Zheng Muyan, 2:28.03.
In the slow heats of the 800m freestyle, Pan Zhanle, he of the 22.08, 47.22 and 1:44.65 triple victory on freestyle this week, clocked 7:59.15.
In other finals:
Women 50m freeestyle
Cheng Yujie 24.53
Wu Qingfeng 24.56
Zhang Yufei 24.62
Yang Junxuan 24.72
Men 50m butterfly
Sun Jiajun 23.41
Wang Changhao 23.41
Chen Juner 23.70
[Wu Peng finished 5th with 23.86]