Pay Bohl, Boxall & Raleigh Top Dollar If You Want Dolphins To Leap Like Its Melbourne 1956 At Brisbane 2032, Sweetenham Urges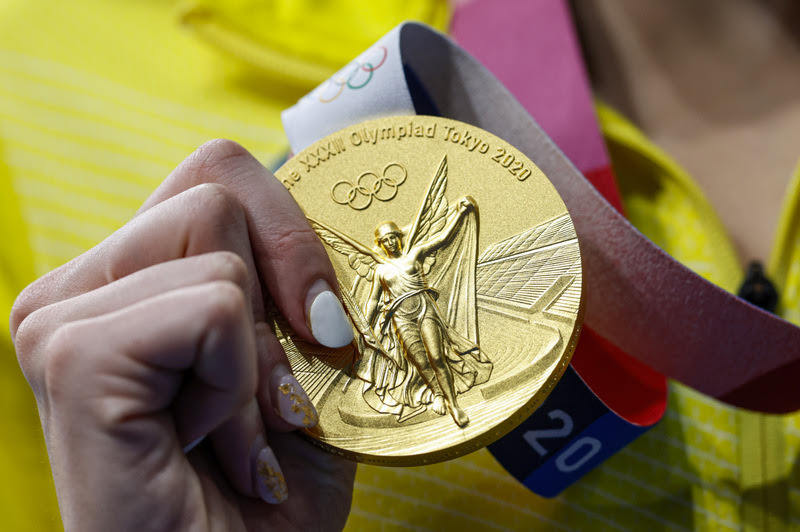 Australia is just nine years away from hosting the Olympic Games for the third time in history and there's no time to waste: now is the moment for leaders to put their money where their Brisbane 2032 campaign is and start paying top dollar to reward and keep the coaches who have a proven record of delivering success.
That's the view of veteran swim leader and coach mentor Bill Sweetenham as he calls on Australia to fund top swimming coaches Michael Bohl, Vince Raleigh and Dean Boxall with a package of US$1.6 million a year through to the Paris 2024 Olympic Games and then beyond, them or any worthy successors, in each passing Olympic cycle "in line with comparative reimbursements of other recognised and globally performing programs and coaches".
In an editorial for State of Swimming, Sweetenham extends his recommendations to an insistence that all sports federation boards take full responsibility for their hire and fire strategies. If a four-year team plan has to be broken because the board believes the leaders they hired are not actually up to the job during any four-year Olympic cycle along the way, the entire board should take responsibility for the decisions made and be made to fall on its collective sword.
Triumph for Aussie women swimmers at the helm of the Olympics in the Tokyo pool in 2021 raised the prospect of a new golden era coinciding with a home Games yet again, this time in Brisbane.
Now starts the art and craft of leadership and understanding the complex and competitive depths of the highly subsidised Olympic marketplace, says our guest commentator Bill Sweetenham in the following editorial. He doesn't mention Brisbane 2032. He doesn't have to.
Time To Pay Top Dollar For Winning Without Compromise
By Bill Sweetenham
The attainment of wisdom. The timing is right. Given the salaries and bonuses being paid to coaches in the sporting and corporate performance world within Australia it is time to recognise world-level podium performing coaches with appropriate and generous salaries and conditions similar to those offered in competitive markets.
I would recommend that Michael Bohl , Vince Raleigh, Dean Boxall be suitably and appropriately be offered a contract to the 2024 Olympics of US$1.6 million in line with comparative reimbursements of other recognised and globally performing programs and coaches. This will immediately improve coaching protocols for track and swimming contracts along with the inclusion of ALL other global team and individual sports.
Further, Swimming Australia should have 5 to 6 global winning coaches on a minimum of US$1 million a year, the above in place and the door left open to add three further world-class coaches within the next 6 months. There is no time to waste!
No valid arguments can be considered against this recommendation that will bring about improvements in national performances on the world stage.
However, this recommendation and any associated bonuses must be performance-based. Look closely at QANTAS and its chairman.
Should the organisation really want to meet a commitment to continued improvement-based success in winning outcomes then associated support staff should be rated out of 10 and reimbursed accordingly with absolutely a no-sacred-cow applied approach. I always found it extremely beneficial to look each staff member in the eye and ask: "Can you produce winning-based success for each other and the athletes and team in all conditions?"
Australia's clear 3 global winning coaches as listed above should be receiving well in excess of US$1 million or Euros every year from one Olympics to the next.
Each contract must go a four-year term from one Olympics to the next ; should, for ANY reason, that contract be rescinded mid-term then the president of the organisation and ALL board members who made the initial and obviously flawed decision should be fired immediately. Something to think about for those who are TRULY global high performance winners.
Compromise is the fertiliser in the garden of failure.

Work only with good, right and best people with all clients, customers and staff. The attainment of wisdom along with the psychology of communication is a long journey of chaos and adaptive thinking and action. 

Bill Sweetenham. Image: Australian 4x100m medley gold at Tokyo 2020 in '21: Kaylee McKeown, Chelsea Hodges, Emma McKeon and Cate Campbell – by Patrick B. Kraemer
Bill Sweetenham, AM, Churchill Fellow
Australia's Trajectory Back To The Future In Brisbane
In swimming, you have to go back to Melbourne 1956 to find Australian swimmers beating Americans for the title of top team in Olympic waters, Craig Lord writes.
It was a golden era, for both women and men, Dawn Fraser and Murray Rose at the helm of the hosts' success story. Eight golds and 14 medals in all for Australia, two golds and 11 medals overall for the United States.
With a sweep in the 100m freestyle led by Fraser, who also delivered an Aussie 1-2 in the 400m free when Lorraine Crapp reversed the order to take gold in the longer event after silver in the sprint. They were joined by 100m bronze medallist Faith Leech and Sandra Morgan for gold in the 4x100m free. The other three golds went one apiece to Britain, Germany and the USA.
Australia won the men's meet, too, taking five of the seven golds up for grabs, Rose the hero of the hour with victories in the 400m and 1500m freestyle and as a member of the 4x200m free quartet with Kevin O'Halloran, John Devitt and John Hendricks.
Hendricks, Devitt and Gary Chapman made it a sweep, in that order, over 100m free, while Davie Thiele and John Monkton produced a 1-2 for the hosts in the 100m backstroke.
Led by a pioneering seven-medals haul by Emma McKeon and more double solo-gold successes from Ariarne Titmus and Kaylee McKeown, Aussie women dominated the women's meet at the Tokyo Olympics in 2021. The USA topped the meet on medals on the strength of the men's team, even at a Games where American dominance waned.
When Great Britain's men claimed gold in the 4x200m freestyle, the mighty USA, with 17 golds to its credit since the 4x200m became an official Olympic event in 1908, missed the medals for the first time in history. GBR was at the helm again when USA missed the medals again in the inaugural 4x100m mixed medley relay.
That meant that the relay success rate of Australia, with six podiums in seven chances, topped that of the USA (5 in 7) in Tokyo – and British and Australian men matched the number of relay podiums achieved by American men, at three each.
Could Brisbane 2032 be the new Melbourne 1956 in the pool? Well, yes. Finishing top of the women's meet and second overall to the USA, to match the Tokyo 2020 outcome, would be a tremendous feat, of course. Per capita, the Australians would have "won" on that score, as they often have as a swim nation that punches above its weight in the water.
But that's not the ultimate aim, not the kind of compromise Sweetenham et al have in mind. A winning outcome is not relative. It means you get the gold and all the rest must settle for lesser spoils.
The market Sweetenham is talking about is complex and highly subsidised. In many ways, there is no free swimming market and no free-market mechanism to foot the kind of pay rates suggested (a theme for another moment at a time when the state of swimming's economy at club level, the birthing pool of future success in elite sport, is precarious to say the least).
However, in the lucrative world of subsidised Olympic sport, however, there is plenty of money, some of it from transparent streams, some of it sourced in muddier waters. In a nation like Australia, much depends on the value the taxpaying public place on Olympic success and how that translates to the decisions of politicians they elect and the wider agenda and demand on the purse at any given time.
Ultimately, you don't only get what you pay for: you also get a result that reflects tolerance for compromise, including allowing boards to take no responsibility for their decisions.