Panziera & Pilato Join The Italian Squad Of Automatic Qualifiers For Fukuoka 2023 Worlds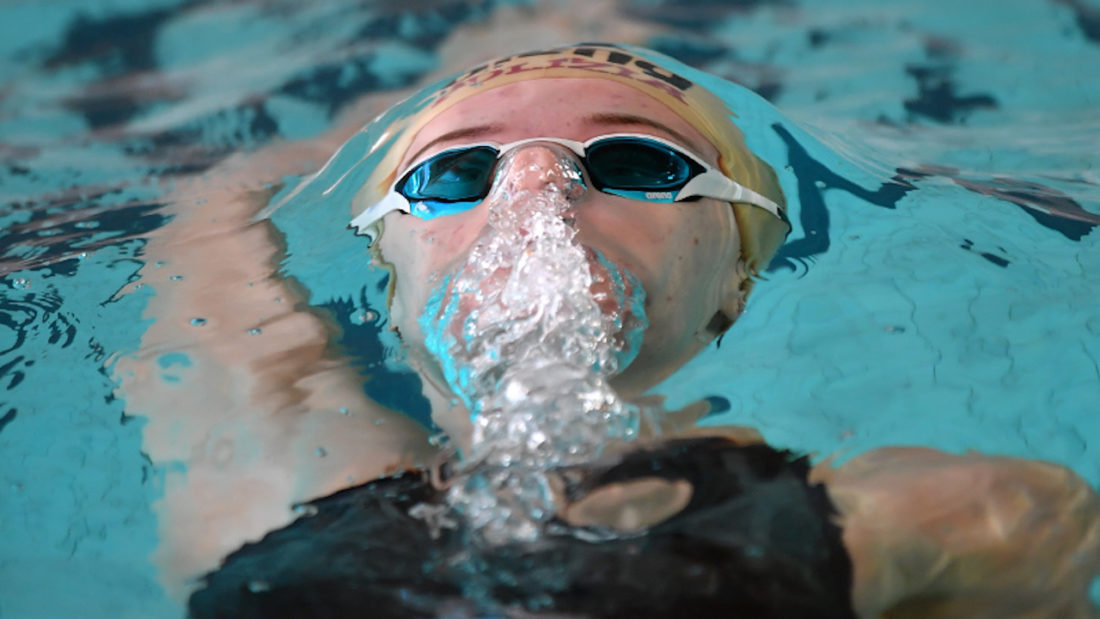 Fiamme Oro/CC Anien teammates Margherita Panziera and Benedetta Pilato added their names to the 12-strong Italian select who qualified automatically for the World Championships in July over five days of racing at national championships in Riccione.
Panziera took the 200m backstroke in 2:08.12 after watching Pilato dominate the breaststroke dash in 30.03. The last day in Riccione saw Simona Quadarella add the 400m to her schedule of 800 and 1500m free with a 4:05 victory, while Gregorio Paltrinieri took then 1500m free in 14:49.02.
The 2016 Olympic champion won the 800 and 1500m free at the championships but did not get inside the A cut. No matter – he'll be working on and is sure to be in Japan as a title contender and defender once more come July facing the likes of Daniel Wiffen and Mykhylo Romanchuk, 800 and 1500 sparring partners in Stockholm last week.
There'll be a fair few others to add to the Italian squad bound for Fukuoka Japan in July for the World Aquatics showcase.
The Italian select … so far
Simona Quadarella (CC Aniene) 800 free 8'21″14 and 1500 free 15'53″29
Marco De Tullio (CC Aniene) 400 free 3'44″69
Lisa Angiolini (Carabinieri/Virtus Buonconvento) 100 breaststroke 1'06″18
Alberto Razzetti (Fiamme Gialle/Genova Nuoto My Sport) 200 'fly 1'54″98
Sara Franceschi (Fiamme Gialle/Livorno Aquatics) 400 IM 4'35″98 e 200 IM 2'10″05 (Italian record)
Leonardo Deplano (Carabinieri/CC Aniene) 50 free 21″89
Thomas Ceccon (Fiamme Oro/Leosport) 100 back 53″36
Federico Poggi (Fiamme Azzurre/Imolanuoto) 100 breaststroke 58″73
Nicolò Martinenghi (CC Aniene) 100 breaststroke 59″06
Matteo Restivo (Carabinieri/RN Florentia) 200 back 1'56″96
Benedetta Pilato (Fiamme Oro/CC Aniene) 50 breaststroke 30″03
Margherita Panziera (Fiamme Oro/CC Aniene) 200 back 2'08″12
The champIonships came to a close with a 47.83 split from backstroke World champion Thomas Ceccon bringing home Gruppo Sportivo Fiamme Oro's 4x100m free men's team to gold in 3:14.60, an Italian club record shared with Alessandro Miressi 48.37, Manuel Frigo 48.72 and Marco Orsi 49.68.
Day 1: Six Go To Fukuoka Worlds From First Day Of Racing At Riccione Italian Titles
Day 2: Poggio Pips Martinenghi As Ceccon Cruises Through To World-Title Defence In Fukuoka
Day 3: Sara Franceschi Takes Down Italian 200IM Record In 2:10.05 In Riccione
Day 4: Restivo Races On To Italian Team For Fukuoka 2023 World Titles In 200 'Fly
Last day Podiums at Italian Nationals in Riccione:
50 breaststroke junior W
1. Mia Franco (Qswim) 32″67
2. Lisa Lucchesi (Tirrenica Nuoto) 32″76
3. Ginevra Licignano (Olimpica Salentina) 32″85

50 breaststroke W
1. Benedetta Pilato (Fiamme Oro/CC Aniene) 30″03 qualificata per Fukuoka 2023
2. Arianna Castiglioni (Fiamme Gialle/Team Insubrica) 30″57
3. Martina Carraro (Fiamme Azzurre) 30″71

50 breaststroke junior M
1. Alessandro Borsato (Montebelluna Nuoto) 28″42
2. Dario Romani (Canottieri Tevere Remo) 29″02
3. Lorenzo Giordano (Superba Nuoto) 29″10

50 breaststroke M
1. Nicolò Martinenghi (CC Aniene) 26″90
2. Simone Cerasuolo (Fiamme Oro/Imolanuoto) 26″96
3. Federico Poggio (Fiamme Azzurre/Imolanuoto) 27″19
400 free junior W
1. Eva Lenzi (H Sport Firenze) 4'16″51
2. Renata Viganò (Nuotatori Milanesi) 4'18″61
3. Ludovica Terlizzi (Genova Nuoto My Sport) 4'19″58

400 Free W
1. Simona Quadarella (CC Aniene) 4'05″83 qualificata per Fukuoka 2023
2. Antonietta Cesarano (Time Limit) 4'08″97
3. Giulia Ramatelli (Esercito/Aurelia Nuoto) 4'12″64

400 IM M
1. Alberto Razzetti (Fiamme Gialle/Genova Nuoto My Sport) 4'14″37
2. Pier Andrea Matteazzi (Esercito/IN Sport Rane Rosse) 4'17″83
3. Samuele Martelli (H Sport Firenze) 4'19″07
200 back junior W
1. Giada Gorlier (Aquatica Torino) 2'15″93
2. Chiara Brebbia (DDS) 2'18″01
3. Claudia Frasca (CC Aniene) 2'18″16
200 back W
1. Margherita Panziera (Fiamme Oro/CC Aniene) 2'08″12 qualificata per Fukuoka 2023
2. Carlotta Toni (Esercito/RN Florentia) 2'13″37
3. Francesca Romana Furfaro (CC Aniene) 2'13″46
1500 free M
1. Gregorio Paltrinieri (Fiamme Oro/Coopernuoto) 14'49″02
2. Matteo Lamberti (Esercito/GAM Team Brescia) 15'05″40
3. Ivan Giovannoni (Esercito/Aurelia Nuoto) 15'08″05
50 'farfalla 'fly junior W
1. Sara Curtis (Team Dimensione Nuoto) 27″55
2. Viola Petrini (Virtus Buonconvento) 27″58
3. Paola Borrelli (IN Sport Rane Rosse) 27″64

50 fly W
1. Viola Scotto Di Carlo (Napoli Nuoto) 26″22
2. Silvia Di Pietro (Carabinieri/CC Aniene) 26″29
3. Costanza Cocconcelli (Fiamme Gialle/Azzurra 91) 26″65

4×100 free M
1. Gruppo Sportivo Fiamme Oro 3'14″60 RI di società
Alessandro Miressi 48″37, Manuel Frigo 48″72, Marco Orsi 49″68, Thomas Ceccon 47″83
precedente 3'14″61 delle Fiamme Oro a Riccione 13/04/2022
2. Fiamme Gialle Nuoto 3'17″40
3. Centro Sportivo Esercito 3'17″78