Olympic Sheikh Faces Five Hours Of Questions In Geneva Forgery Trial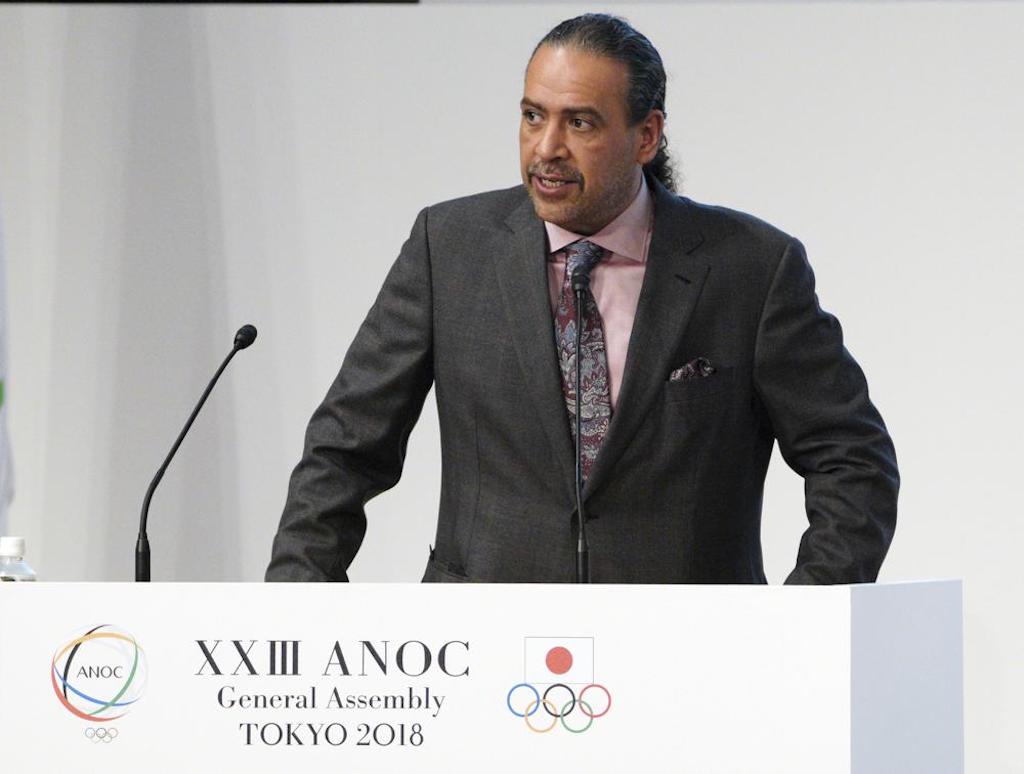 Olympic kingmaker and power broker Sheikh Ahmad al-Fahad al-Sabah faced more than five hours of questioning in a Geneva courtroom at the start of a forgery trial involving parties connected to an alleged plot against political rivals in Kuwait.
The outcome may determine the ability of the Sheikh, head of the Olympic Council for Asia, to hold any positions in international sport.
Sheikh Ahmad and four others are on on trial on charges of forgery related to as part of what is alleged to have been a fake legal dispute staged to verify what could have been manipulated video footage that claimed to reveal two politicians plotting a coup in Kuwait.
"I signed the documents presented by my lawyer," the sheikh said in comments translated from Arabic about the 2014 commercial law dispute that prosecutors allege was faked and relied on a shell company in Delaware.
As AP put it from the count in Geneva: "The indictment from November 2018 forced Sheikh Ahmad out of the public eye as an influential figure in Olympic and Asian soccer politics and prompted him to step aside as an IOC member."
A Sheikh Who Counts Swimming Among His Olympic Connections
Out of the public eye did not mean out of Olympic circulation, however. Only three weeks ago as the Tokyo Olympic Games came to a close, he spoke to Inside The Games, the niche website, as President of the Olympic Council of Asia (OCA). He said: "I would like to congratulate all the parties concerned for hosting such a wonderful Olympic Games Tokyo 2020. The Olympic Council of Asia would like to express our full support for the decision to host the Olympic Games. They have been an outstanding success."
It was through the OCA that the Sheikh and the OCA director, fellow Kuwaiti Husain Al-Musallam, came to be cited among "co-conspirators" in the guilty plea case of Richard Lai, the American citizen and Guam soccer official who had almost a million dollars transferred to him from a bank account that the U.S. Department of Justice described as being "in the control" of the two top officials at the OCA. The two Kuwaitis denied any wrongdoing. The matter has not been tested in a court of law.
The vast majority of FINA members, including leading swim nations such as the USA, lent support to Al-Musallam in his successful campaign to become the president of the international federation last June. Al-Musallam is not connected to the events being tested in the Geneva trial of Sheikh Ahmad this month.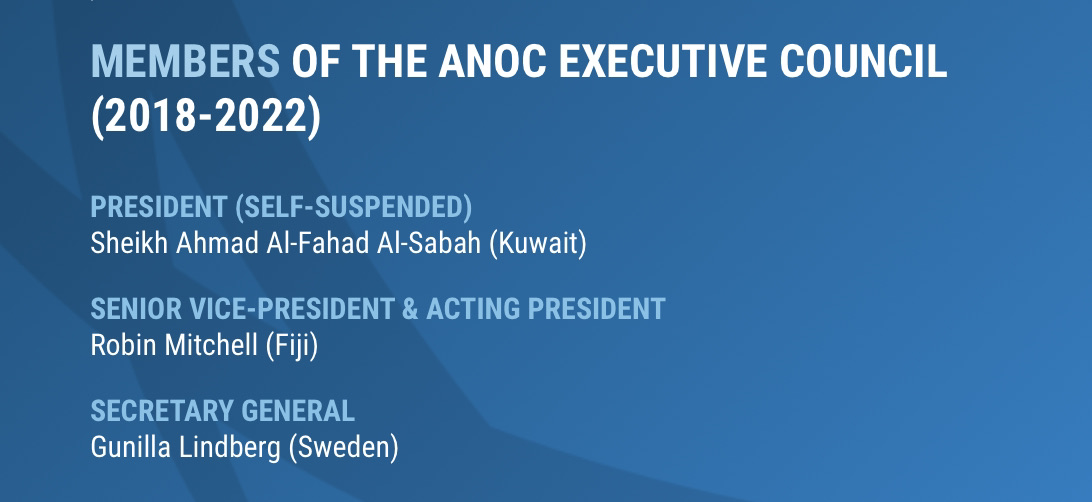 The sheikh, a former Kuwaiti government minister related to the royal family of his country and the self-suspended president of the Association of National Olympic Committees (ANOC), became known as a "kingmaker" in Olympic sport for his campaigning in a series of election wins since 2012 for himself and allies, including Thomas Bach's successful bid for the presidency of the International Olympic Committee.
The sheikh was the second of the five defendants to be questioned on day two of the trial in Geneva. All face prison sentences of up to five years if the case goes against them.
The other defendants are the sheikh's English former lawyer in Geneva, a Kuwaiti aide and two other lawyers who worked in the Swiss city along the shore of Lake Geneva from Lausanne, home of the IOC, FINA and several other Olympic federations and institutions.
Prosecutors allege the men took part in a fake legal dispute involving a Delaware company, Trekell Group, that they controlled.
The dispute was allegedly staged to verify possibly manipulated video footage as evidence of political and financial conspiracy. It was intended to implicate a former prime minister of Kuwait and a former speaker in its parliament, the prosecution argues.
Sheikh Ahmad denies all charges of forgery in the case that he has said was politically motivated against him.
The investigation began in 2015 when a criminal complaint was filed in Geneva on behalf of Sheikh Nasser al-Sabah, Kuwait's prime minister from 2006-11, and Jassim al-Kharafi, who has since died.
In Geneva, Catherine Hohl-Chirazi, the al-Kharafi family lawyer, repeatedly asked Sheikh Ahmad why an obscure company was chosen to analyse video footage of alleged treason instead of an international security firm.
Prosecutors allege Trekell was a shell company acquired by Hamad al-Haroun, who made his chauffeur a signatory of the business. Al-Haroun is also on trial in Geneva.
Sheikh Ahmad said he trusted lawyers. Trekell, he said, was recommended by Matthew Parish, the Geneva-based lawyer who is being tried in his absence.
"I had full confidence in their competence," the sheikh said of his lawyers in reply to Hohl-Chirazi, adding: "I won't comment on your opinion."
One alleged sham is alleged to have led to another: a 2014 arbitration ruling in Geneva was signed off by another of the Geneva-based defendants, Stoyan Baumeyer, then taken to the High Court in London to be recognised as a valid judgment, one that is said to have been accepted in Olympic circles as supportive of the sheik's version of events.
Another London High Court case was cited Tuesday by al-Haroun in a civil action he brought against Parish, Baumeyer and expert witnesses who examined the videos seven years ago.
Under questioning in Geneva this week, al-Haroun said a judge in London found in June that Parish and Baumeyer had not colluded and that the expert witnesses verified the videos in good faith.
The trial continues and is expected to last until September 10.