Olympic Chiefs Plan Charter Changes That Will 'Erode Athlete Rights As Direct Result Of Russian War On Ukraine'
Sunday Essay: The International Olympic Committee has been accused of proposing amendments to the Olympic Charter that will be used to further suppress freedom of expression among athletes as "a direct effect of the Russian war against Ukraine".
Dr. Sven Daniel Wolfe, a Swiss academic specialising in Olympic affairs, hones in on two amendments that will be voted for at the 141st IOC Session will be hosted in Mumbai, India, from October 15 to October 17.
In a scathing ITG commentary, he notes the proposal to alter Fundamental Principle 1's "respect for universal fundamental ethical principles" to "respect for internationally recognised human rights and universal fundamental ethical principles within the remit of the Olympic Movement." Wolfe writes: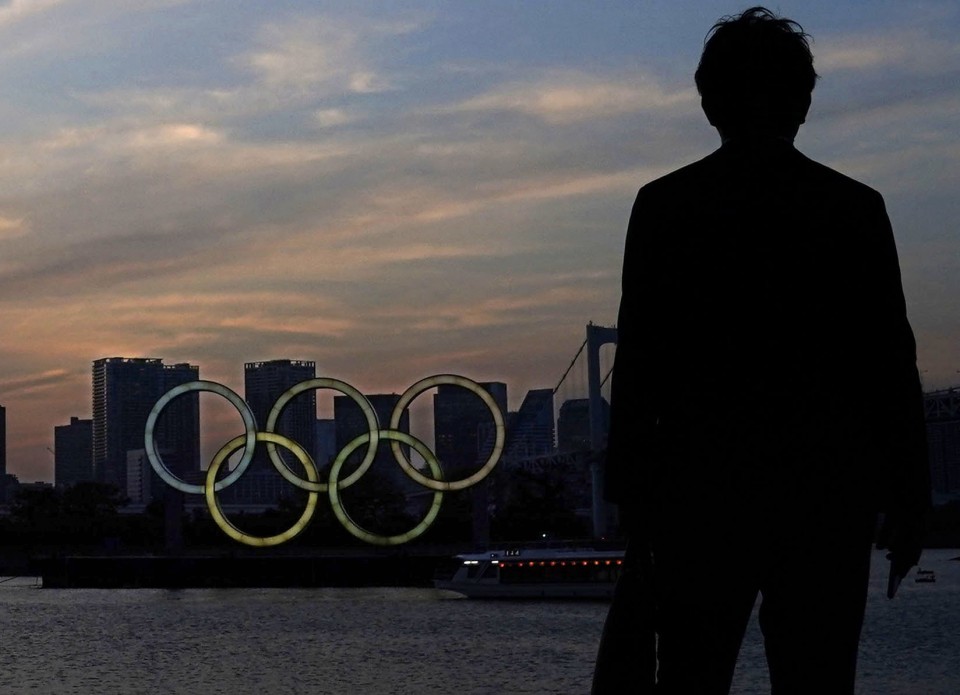 "The word remit connotes that international sport has limits, and it is beyond the powers of the Olympic organisers to – for instance – sanction a Government that is aspiring to totalitarianism and that has launched a genocidal war against a neighbouring nation, buttressed by waves of terror and repression at home."

Daniel Wolfe – image: A shadow over the Olympic Rings – (Kyodo)
He then turns to a significant tweak proposed Olympic Charter Rule 40: "… shall enjoy freedom of expression in keeping with the Olympic values and the fundamental principles of Olympism, and in accordance with the guidelines determined by the IOC Executive Board."
Democratic that is clearly not. It simply places total control of anything athletes can say and what dictators tell Olympic bosses cannot happen during events hosted in places around the world where citizens do not have access to anything resembling director democracy with the right to remove whole governments without fear of consequence, coups and corruption.
As Wolfe notes in his IFG article: "The Executive Board has created the appearance of free speech, but under this Potemkin surface, the substance of the matter remains the same. They have ceded no power and there will be no free speech – and certainly no political speech – from athletes or others at the Games."
Wolfe's commentary is fair, balanced and well worth reading in full. He notes: " Far from 'a major step in our commitment to the respect for human rights in the Olympic Movement,' as Thomas Bach proclaimed, the [Charter] amendments provide legal and political cover for the IOC during the controversy surrounding the possible participation of athletes from Russia and Belarus. These amendments are a direct effect of the Russian war against Ukraine."
It concludes with a fitting justification for penning the piece: "While it is unlikely that these developments can be stopped, it is nevertheless important to bring attention to them. At the very least it renders visible the goals and affiliations of certain power brokers within the IOC leadership. And as regular people continue to die in Ukraine, it is especially important to call that out."
SOS Editorial On Olympic Policy & Charter
Bravo, Mr Wolfe! He is an academic specialising in the Olympic realm. He is a Swiss National Science Foundation Ambizione Fellow at the ETH Zurich in Switzerland, who researches the planning and impacts of mega-events. Wolfe's academic articles include the following works:
"Building a better host city? Reforming and contesting the Olympics in Paris 2024"
"The juggernaut endures: Protest, Potemkinism, and Olympic reform."
The latter was funded by the Interdisciplinary Centre for Sports Research at the University of Lausanne and includes a Disclosure statement noting "No potential conflict of interest was reported by the author".
It's fair to note that the UNIL works at the interface with the Olympic 'industry', signing such cooperation deals as the one it has with global cycling regulator UCI "for continuing education and research in cycling".
Such arrangements highlight the good in partnerships academia and business can develop in Olympic sport to the benefit of all. The downside of such relationships is when they come at the expense of transparency, freedom of thought, robust and constructive criticism because the Olympic Movement – or elements within it – are wedded to cultures of omertà, self-preservation and other aspects of autonomy and self-regulation of sport that serve no-one well barring the blazers keen not to let the light in.
Wolfe's "juggernaut endures" paper, along with his commentary at ITG and other papers and articles, are stacked with the kind of knowledge and guidance that IOC members headed to Mumbai for the latest audience with president Thomas Bach and entourage should steep themselves in before taking another step towards ensuring their demise: the days of their autonomy are numbered and that becomes ever-more apparent each time the IOC moves in defence of Russia and other totalitarian regimes with their despots and dictators.
There's only so much democratic nations, including Herr Bach's native Germany with its experience of Berlin 1936 and the truth that emerged in 1990-97 about the GDR's systematic doping program after they fall of the Berlin Wall in 1989, should tolerate from a global Vatican-style Movement that their citizens cannot trade in without agreeing to behaviours incompatible with their rights at home and, indeed, internationally.
That truth from 1990-97 about the truth of the mid-1960s to 1989 fed into doping trials and convictions in 1998-2000. Both evidence and verdicts were treated by the IOC in the same way as they are now treating the war on Ukraine: someone else's problem (even if the problem includes devastating effects on athletes and sports organisations and structures at the heart of the Olympic realm) and one that Olympic bosses need not get their hands dirty over.
That sports organisations wish to steer clear of world or any other kind of state politics is no bad thing but that's not how the Olympic Charter has been put into practice.
There's no appetite for seeing athletes drag every political issue and cause to the blocks and podiums with them but we're talking about war, death, destruction on a huge scale and with implications for the world and its economy and welfare of humanity far and wide.
Governors have pledged one thing but done another for one overriding reason: they want to play the apolitical card so that sports events can be hosted anywhere that will have the Olympic Family, even if that means cosying up to folk with blood on their hands.
The forked-tongue nature of "no politics" demands on athletes has been pickled in a jar of lies and hypocrisy for decades by the Lords of the Rings: while they may salute dictators in hate-filled stadia back then and may quaff with Putin of late, as Bach and others did in 2014 even after the former KGB agent did to Crimea what Hitler had done to Austria with the Anschluss in 1938, the athlete at a sports event must not even think of speaking up for people displaced by site-clearances for sports events; must not mention the death of migrant workers on sport-venue building sites; must not mention what many nations have condemned as the 'genocide' of the Uyghurs; must not mention how China censored a tennis star; must not mention the war on Ukraine.
But they must accept that Ukrainian athletes will be forced to compete against athletes from nations whose leaders have not only persecuted and pulverised, murdered and kidnapped Ukrainian citizens and/or facilitated such, but have silenced their own citizens with laws that make calling a war a war a criminal act.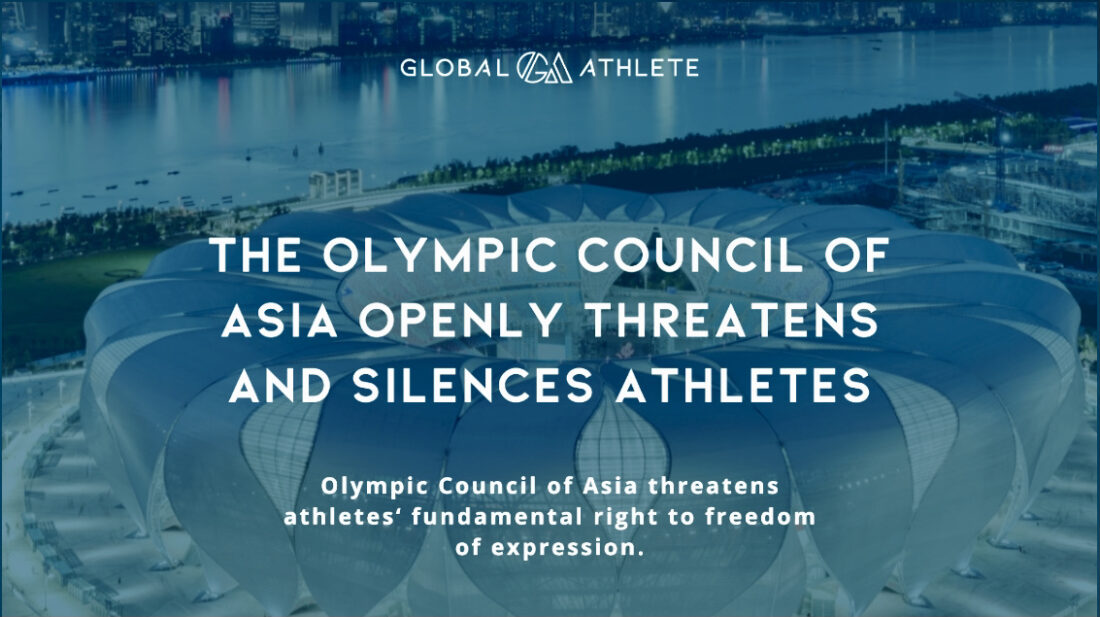 Silencing athletes has been turned into something of a weapon by decision-makers in the Olympic Movement at times of political challenge and opportunism, as highlighted by Global Athlete in relation to the Asian Games that got underway in China today.
The vile and the despicable, the criminal and the corrupt are among the list of horrors the IOC is turning a blind eye to – and, as Wolfe indicates, no amount of pretending sport is not a part of this world will excuse any IOC decision to include Russians and Belarussians at Paris 2024 anymore than a move to include athletes from Germany and Japan at the 1948 Games would have been acceptable to those who lived through the dark days of consequence that followed the collective willful blindness that harnessed ego to hatred.
Here's what IOC leaders of that age felt able to salute on a catastrophic timeline heading into the 1936 Olympic Games:
1935
April 30: A Nazi decree forbids Jews from displaying or carrying the German flag.
May 31: Jews are banned from serving in the German armed forces.
September 15: The 'Nuremberg Laws' define who is Jewish and withdraw citizenship of German Jews.
October 15: Hitler announces the reformation of the Reichswehr into a new military force: the Wehrmacht.
November 14: A further decree outlines three different 'degrees' of Jews and mischlinges (half-breeds).
1936
February 10: The Gestapo is merged with the state police and given wide-ranging extra-legal powers.
March 7th: Hitler orders the re-entry of German troops into the Rhineland, in defiance of the Versailles treaty.
June 17: Heinrich Himmler is appointed the chief of German police; all civilian police are now under the control of the SS.
July 12: The Nazis target Romany ('Gypsies') as 'anti-socials', launching a wave of arrests and detentions.
July 22: Hitler pledges support to General Franco, the nationalist-fascist leader in the Spanish Civil War.
August 1: Olympic Games begin in Berlin. German cities are cleared of anti-Jewish signs and propaganda.
Has the current generation of IOC leader, led by German citizen Thomas Bach, learned nothing about what happens when you turn a blind eye and say 'nothing to do with us, we're just sport, but happy to share a glass and press the flesh with whoever wishes to host us and our Games'?
In his conclusions to his "juggernaut endures" paper, Wolfe writes: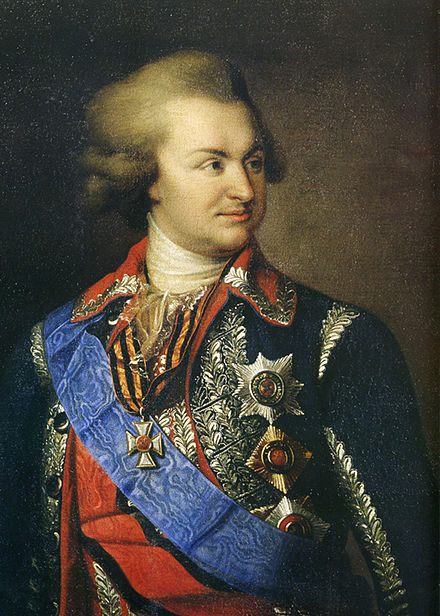 "Though the Olympic reforms have made progress in important domains, this examination reveals how fundamental problems persist for host cities and societies. Contextualised within the larger sweep of Olympic reform, it becomes clear how these most recent attempts fit into a broader pattern of piecemeal improvements that mask serious damage. Hidden under the language of long- term legacy and environmental sustainability, homeless youth were swept out of sight in Vancouver 2010 and London 2012 (Kennelly & Watt, 2011), natural ecosystems were shattered and locals were excluded from the benefits of infrastructural development in Sochi 2014 (Wolfe, 2020), and residents suffered from gentrification, eviction, and the outright militarisation of urban space in Rio 2016 (Gaffney, 2016; Talbot, 2021). Looking forward, the reformed bidding and hosting processes for 2030 and 2032 are likely to follow the same pattern of partial improvements that leave some fundamental inequalities untouched. In this sense, these are Potemkin reforms: under the veneer of sustainability and improved local authority, Olympic-related damages continue; and while protest in Paris and Los Angeles has succeeded in ameliorating some of these enduring issues, residents overall remain unable to stop the harms of hosting. Ultimately, under the Potemkin surface of reform, the Olympic juggernaut endures."

Daniel Wolfe
In politics and economics, a Potemkin village is a construction (literal or figurative) whose purpose is to provide an external façade to a situation, to make people believe that the situation is better than it is. The term comes from stories of a fake portable village built by Prince Grigory Potemkin, former lover of Catherine The Great, a Russian military leader, statesman, nobleman, solely to impress the the Empress of Russia: historians tell story of Potemkin erecting portable settlements along the banks of the Dnieper River to give an impression of a thriving operation and its scale. The structures would be disassembled after she passed, and re-assembled farther along her route to be seen again.
Putin fancies himself as a latter-day Catherine the Great, without the wig. He might also be said to be Potemkinesque in his approach to his citizens, the truth of the war on Ukraine and the scale of Russian casualties having been hidden from them. Potemkin died in 1791 during negotiations over the Treaty of Jassy, which ended a war with the Ottoman Empire that he had overseen – and therefore did not live top see the port city annexed from Turkey to become part of Russia for the first time but not the last through acts of war. You can read here how and when Odesa became a part of Ukraine.
It's time Bach and fellow IOC members learned from history too. The name of the giant seaside staircase in Odesa, in a part of Ukraine now occupied by Russia once more – featured in The Battleship Potemkin, a 1925 award-winning Soviet silent drama film – eventually became known as the Potemkin Stairs.
That's legacy for you.
Legacy Looking War-Torn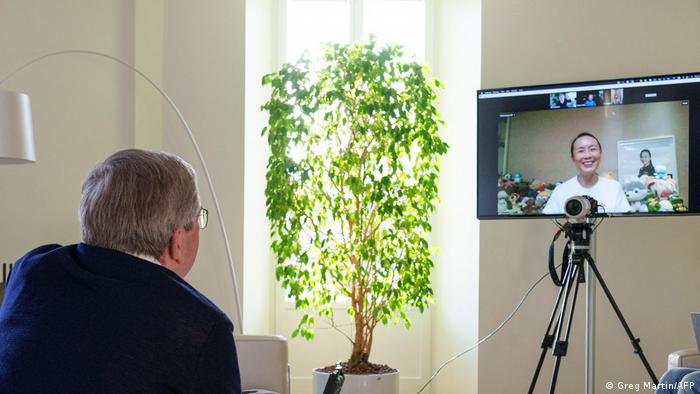 Bach's legacy wasn't in great shape, to say the least. Now it's looking war torn. Pity the embedded writer charged with the task of biography; and heaven forbid that anyone calling themselves a 'journalist' would agree to put pen to any approved version.
Bach, who left the model of Russian inclusion (swimming: the first Games at which boo-ing of those with a doping record rained down on cheats each time they walked out on a deck they'd disgraced with deception) or exclusion (track and field: yes, we recognised that cheating belongs to humanity not single nations but no, we will not let their overt systematic corruption taint our realm) will be in India next month and surrounded by others who have also made a habit of pressing Putin's flesh in recent times.
The IOC president must surely know, however, that travelling further down the path of appeasement of dictators, silencing of athletes, will bring with it all the consequences of folly of the bane that runs through Wolfe's words.