O'Callaghan Roars Home To Pass & Pip McKeon & Jack For 52.48 Trials Win & Ticket To World-Title Defence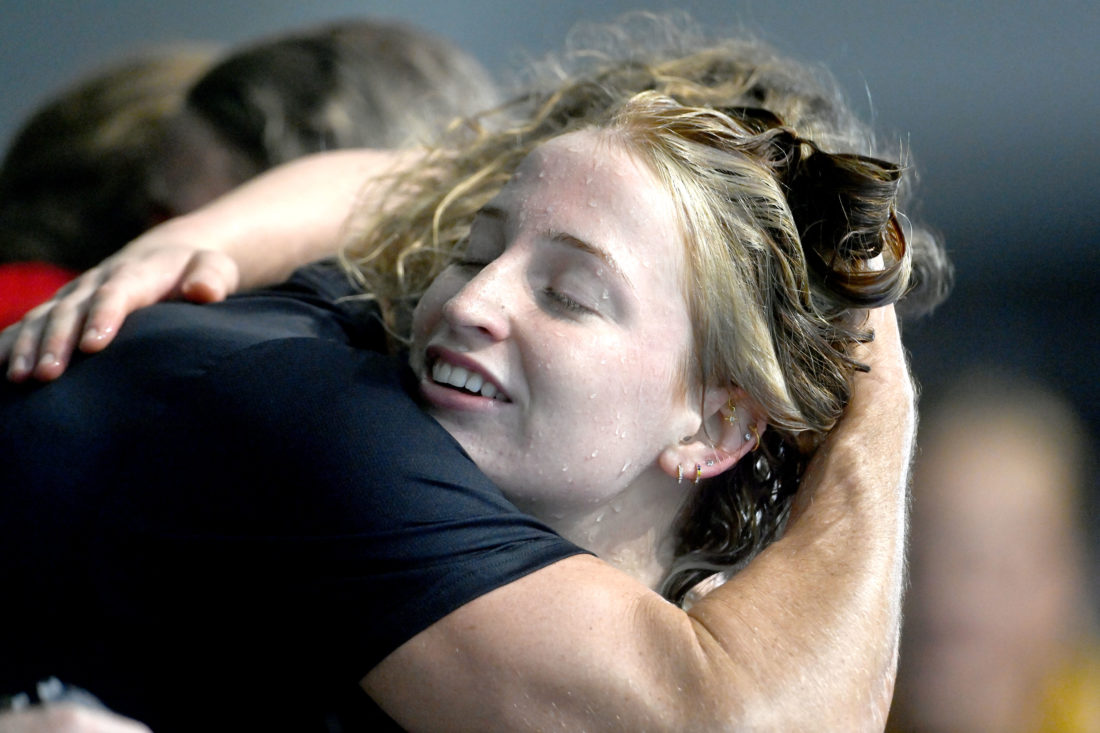 World champion Mollie O'Callaghan pipped Olympic champion and Tokyo 2020ne queen of the pool Emma McKeon 52.48 to 52.52 and Shayna Jack* made it mid-52 No3 on 52.64 in the swiftest domestic 100m freestyle seen so far this pre-Olympic year at Australian Trials in Melbourne.
The there-and-back highlight of the penultimate day of battles to select the Dolphins for World titles in Fukuoka, Japan, next month, highlighted the growing power of O'Callaghan's homecoming pace in a race that confirmed contenders for gold in the solo and, all the more so, in the 4x100m freestyle relay.
O'Callaghan, 19, lagged McKeon, 29, 25.50 to 25.18 at the turn before booking her ticket to her first World-title defence with a blistering 26.98 fight for first right of passage to Fukuoka.
O'Callaghan & The Top 6:
25.50, 52.48 (26.98) O'Callaghan
25.18 52.52 (27.34) McKeon
25.14 52.64 (27.50) Jack
25.60 53.09 (27.49) Meg Harris
25.84 53.42 (27.58) Madison Wilson
26.52 54.26 (27.74) Ariarne Titmus (1:53, 3:56 and 8:13 swimmer)
Australia's golden grasp on the 4x100m free looks set to continue, while O'Callaghan, on 1:53.83 in the 200m free ahead of Olympic 200/400 champion Titmus at trials this week, grows in stature and closer to soaring potential with each passing test.
In other action, Olympic and World champion Zac Stubblety-Cook, 24, clocked 2:07.86 for victory by a wide margin in the 200m breaststroke, through splits of 29.67, 1:02.58 (32.91) and 1:35.50 (32.92), his last lap a 32.36, days after Léon Marchand rose to all-time No4 with a 2:06.59 stunner at French trials in Rennes.
Bradley Woodward took the 200m backstroke in 1:56.04 ahead of Joshua Edwards-Smith, on 1:57.29, and Ty Hartwell, on 1:58.88.
The session closed with a way-out-front 14:46.67 win for Sam Short in the 1500m freestyle, with Elijah Winnington on 15:08.28 and Nick Sloman on 15:11.72.
One more day to do at trials before the art of taper kicks in on the way to Fukuoka.