November 2023 World Long-Course Championships In Qatar Risk Calendar Chaos & Another Snag In ISL Vs FINA Dispute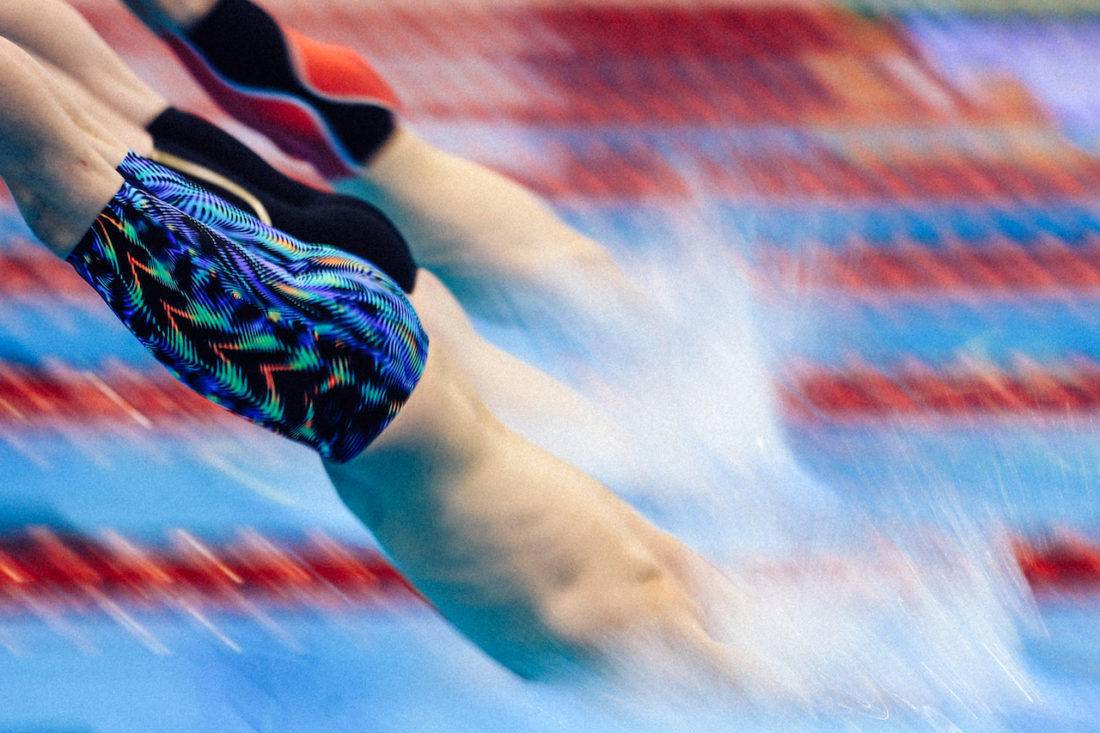 The 2023 World Swimming Championships are set to be held in November just eight months before the Paris 2024 Olympic Games to avoid daytime temperatures of more than 50C in Qatar, SOS understands, fuelling concern over the International Swimming League – ISL – and a winter 2023 short-course season that faces wipeout.
Although there is yet to be an official announcement confirming any 2023 dates, SOS understands that there is already a firm commitment in place for the showcase FINA event to be held in November, as indicated by Fina president Husain Al-Musallam on the website of the Olympic Council for Asia last month.
Despite concerns among leading swim nations, senior figures have been told that the championships "will be held in November" in Doha, Qatar, a city that has twice held the World short-course Championships, in 2014 and last December but will host the long-course showcase for the first time next year.
Like China, Qatar is a big-event host struggling against a tide of accusations over human rights abuses and "sportswashing".
Pandemic pressures on the competition calendar and FINA's decision to grant Qatar hosting rights without insisting that the usual July and August home for the showcase long-course event is adhered to may now dash any hope of the ISL organising its event in its usual season.
The FINA World Cup is also likely to be curtailed and diminished in 2023 if the event survives long-overdue reform processes underway at the international federation.
The summer of 2022 is already stacked with major international championships, the European scheduled for Rome from 11 to 21 August 2022, shortly after the Commonwealth Games in Birmingham, England, from July 28 to August 8.
Many athletes, including the very best, and programs among members of the leading swimming nations in the world are unlikely to want to engage in long stretches of short-course competition between the end of the long-course season in late August and a World long-course Championships a little over two months later.
Similarly, the numbers wishing to take on a short-course season from December 2023 through February 2024, will be restricted at a time when all goals lead to the Rome of their sport: the Olympic trials and then the Games.
Long-course Olympic trials are held between March and May in most leading swimming nations as they gear up for Games, the dates for the swimming at Paris 2024 set at July 27 to Sunday August 4. One senior source told SOS: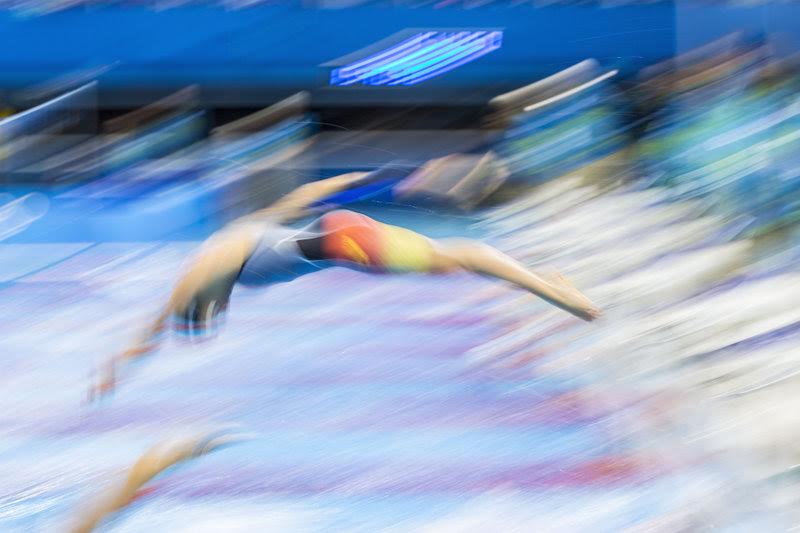 "There's a sense of deep disappointment that a venue without a date being agreed first, particularly when the climate is an issue and summer events get pushed out of their season by extreme weather. Beyond the senior championships, there are a number of global and regional youth events involving Olympic hopefuls in that tight timeframe".

A blur of championships – image courtesy of Patrick B. Kraemer
Calendar overhaul is identified as critical in the FINA Reform Group report that was approved by the international federation's ruling Congress in extraordinary session in Abu Dhabi last month.
A lack of long-term planning remains a serious issue for FINA. It's January 2022 and the swimming community and those who follow it are just four months away from the May 2022 World long-course Championships – delayed from 2021 after the Olympic Games got shunted from 2020 to 2021. That makes this January an "11th hour" for those beyond funded and subsidised national teams that know there will be a place for them in Fukuoka and late-booking provision will not prevent them from attending.
The cost to federations is significant but there are others who can't even lean on those provisions because the budget simply does not stretch. Fukuoka organisers in Japan have yet to finalise the schedule, making it impossible for fans and families to plan trips already on the line because of the pandemic. Media attendance may also be hit by the lateness of the hour: it is customary for newspapers and others around the world to plan their budgets and travel for major events at leats a year out.
The Olympic Games accreditation process gets underway at least two years out. FINA has not yet opened the accreditation system for Fukuoka Worlds just four months away, making it more likely that coverage of the showcase will be the most remote affair in the history of the championships. That not only affects the amount of coverage but the quality of the coverage that remains.
Meanwhile, after a partial changing of the guard at FINA, calendar review and reform will not come in time for the 2023-2024 season and moving the long-course World Swimming Championships from a July-August slot to November just eight months out from an Olympic Games is likely to force a large shoal of the world's best swimmers and their coaches to make stark decisions on which competitions to bypass.
The ISL has pitched its tent on the shores of the September to December season these past three years and has made clear that it wants to occupy a regular place on the calendar as part of its aim to host an annual Pro-Sport series that audiences can expect to find around same time in each passing year.
The winter 2023 season looks set to challenge that and may further aggravate relationships between the ISL and FINA at a time when a settlement in the costly dispute between the two event organisers, whose legal bills have run to many millions each so far, appears remote.
The ISL Vs FINA Dispute
The dispute centres on the ISL challenge to FINA's "monopoly" of swimming after the global regulator threatened athletes, via warnings sent to domestic federations, with suspension if they competed in "unauthorised" ISL events. and engaged with a "non-affiliated" organisation.
Any FINA monopoly has effectively been brought to an end by the decision of many of the world's leading athletes to back the ISL, founded and funder by Konstantin Grigorishin, and race at its events since they took a stand on the way to the inaugural 2019 ISL season. Despite that, the wording of the FINA rules and constitution cited in 2018 in warnings sent to domestic federations remain in place.
The ISL Vs FINA dispute, which dates back to before a change of director and the first major reform process at FINA in its 113-year history, has been acrimonious, not least of all because of the stance taken by some FINA leaders whose depositions in the U.S. District Court highlighted the desperation of some figures keen to fend off a challenge to FINA authority even as legal decisions in Europe sent a clear message to international sports federations that competition law would not allow them to operate monopolies and threaten athletes who opened to race and earn a living at competitions organised without official federation "approval".
The saga is well told in a major Outside exposé on the dispute and its backdrop by Alex Perry, under a headlined The Plot to Kill the Olympics.