Nicolò Martinenghi Joins Kamminga & Peaty In The 58.5 Club As Speed Starts To Build On Way To A Gladiatorial Summer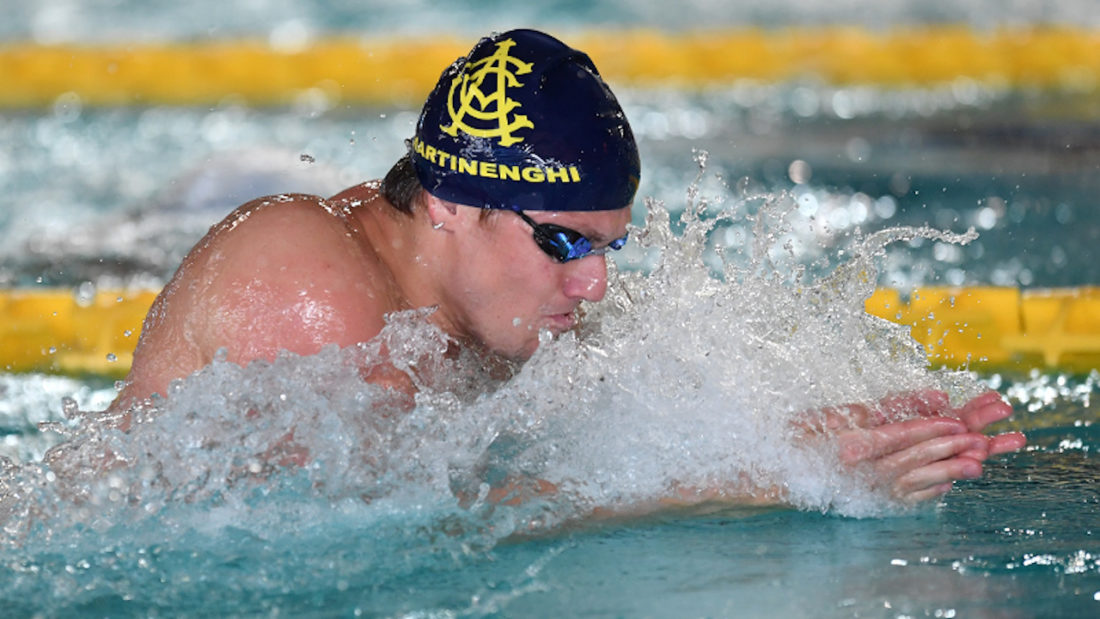 All three Olympic podium placers have now clocked 58-point efforts this season the way to showdown at World Championships in Budapest in June and European Championships in Rome in August, Nicolò Martinenghi joining the Tokyo gold and silver men, Adam Peaty and Arno Kamminga, with a 58.57 win at Italian nationals in Riccione today.
All three men are almost inseparable as things stand, Kamminga on 58.52 and Peaty 0.01sec the other side of Martinenghi on 58.58.
Martinenghi told OA Sport: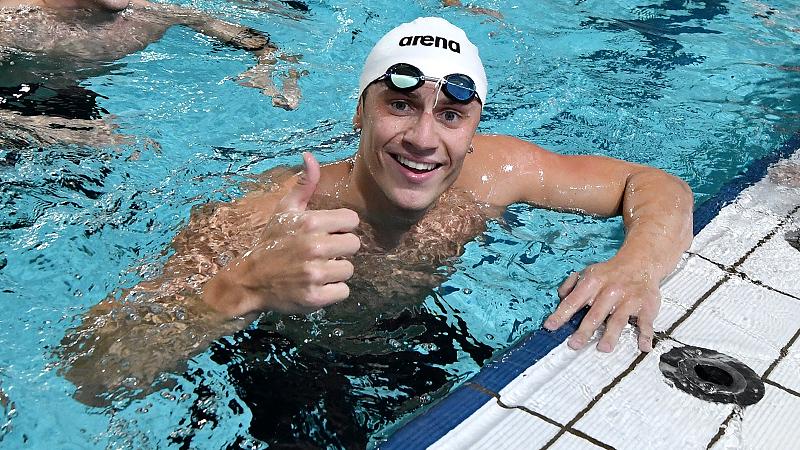 "I'm still hungry for success and have the desire to reach ambitious goals. The more time passes the more I realize that improving is complicated, but this challenge with myself is something I like and it doesn't scare me. [At this level] we're competitive animals that want to give 101% in racing. A World-Championships medal is missing from my collection so… we will see."

Nicolò Martinenghi – Photo © – Andrea Staccioli/Deepbluemedia/Insidefoto – courtesy of FIN
The Martinenghi interview in full:
In other action, there was an Italian 50m backstroke record from Silvia Scalia a day after national-team selections for Simona Quadarella in the 800 freestyle, Benedetta Pilato and Arianna Castiglioni in the 100 breaststroke and Marco De Tullio in the 400 freestyle on the first day of action in Riccione.
Scalia clocked 27.66, taking down her own 27.74 standard, while the men's 100m backstroke went to Thomas Ceccon in 52.99, incise the cut for international selection in only the second sub-53sec swim in the world so far this year, Japan's Ryosuke Irie having swum a 52.94.
Others winner on the day included Francesca Fangio, who took the 200 breaststroke in 2:23.60; Piero Codia, on 23.56 in the 50 'fly; and Alice Mizzau on 1:59.59 in the 200 free.